One of the best things about Houston is the rich and diverse cultures represented across the city. Houston is truly a city for everyone! In true Texas style we celebrate everyone and everything in a big way, including how we celebrate different cultures. There are plenty of heritage festivals throughout the year that give insight into other cultural traditions, music, crafts and, of course, food!
Note: Please be sure to check the exact dates for each festival as they are often subject to change.
---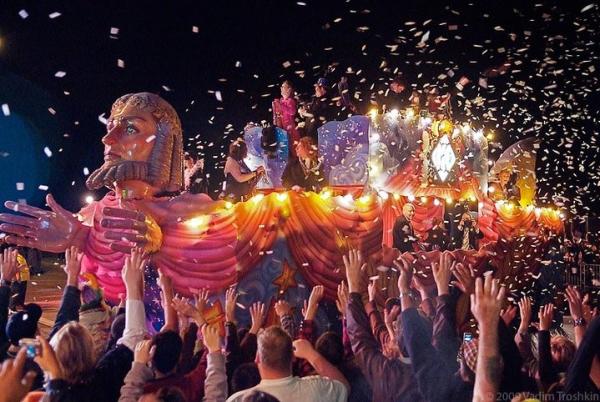 Courtesy of @mardigrasgalveston on Instagram
Mardi Gras Galveston
February/March
As Louisiana is Texas' neighbor to the east, we love to celebrate Mardi Gras and Cajun culture. With so many Louisiana transplants in Houston and the surrounding areas, we embrace this special holiday, especially in Galveston. Fun fact, Galveston is actually the third-largest Mardi Gras celebration in the United States. Mardi Gras Galveston has plenty of Cajun and Creole food throughout the weeks of celebration including, but certainly not limited to, gumbo, jambalaya, seafood and more, all while parades roll by and beads are thrown. You'll be saying, "c'est bon," in no time.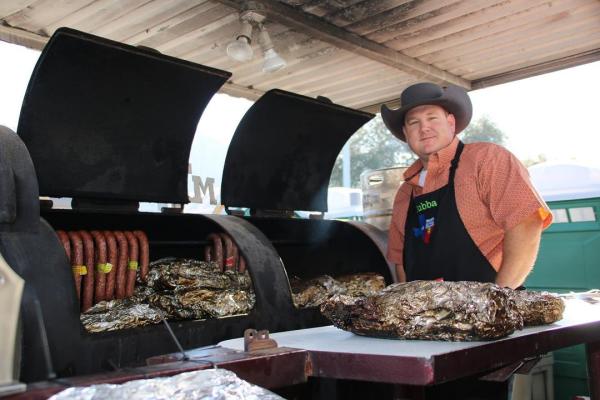 Courtesy of @rodeohouston on Instagram
Houston Livestock Show and Rodeo
Late February/Early March
We know cowboys love their home on the range, but the Houston Livestock Show and Rodeo offers all of the food, clothing and entertainment cowboys enjoy without any of the hassle. Purchase your tickets to the almost month-long celebration and get the best of what life in the Wild West has to offer. If you're lucky enough to get a ticket to the B-B-Q Contest, you'll surely eat the best brisket, pork, sausage and chicken of your life. However, if you don't make it to the contest, there are delicious food vendors slinging everything from classic fair food to assorted snacks on a stick. For the true foodie, take part in the Gold Buckle Foodie awards! Those who participate in this "challenge" will have to eat all eight delicious and decadent Gold Buckle Foodie treats. If you complete the challenge, you win a prize! Did we mention they cap off every night with a concert?
---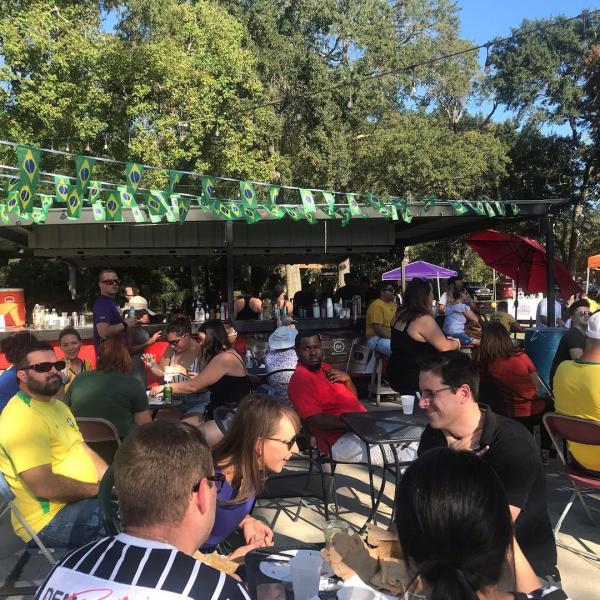 Courtesy of @brazilfoodmusicfest on Instagram
Brazilian Food and Music Festival
April
The Brazilian Food and Music Festival brings authentic food and music from all over Brazil straight to H-Town. In an effort to support local musicians and businesses, this festival works to educate everyone on the rich and storied culture of this South American country. The combination of food and music couldn't be more Brazilian, as it's incredibly lively and vibrant. There will also be traditional Brazilian drinks like Caipirinha and Guarana. The Brazilian Food and Music Festival also puts a large emphasis on discovering new culinary and musical talents within the Brazilian community. After this festival, you'll want to book a trip to Rio Carnival.
---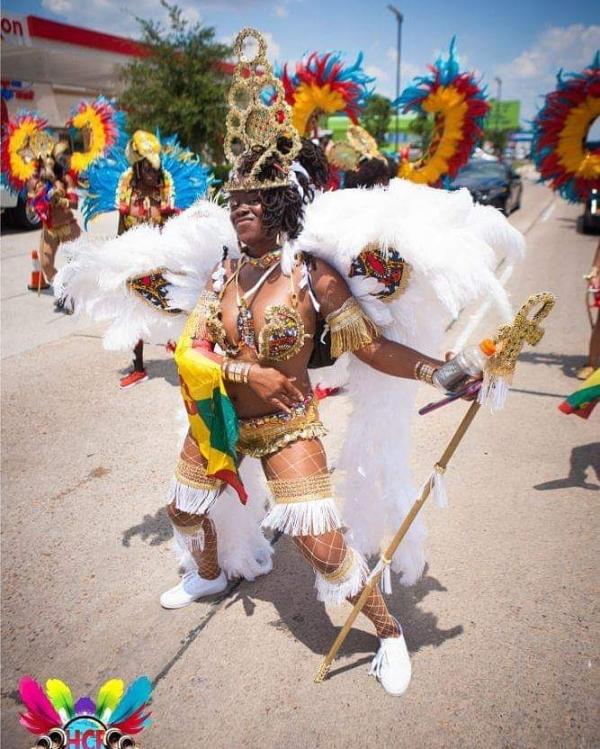 ​Courtesy of @houstoncarnival_hcf on Instagram
Houston Caribbean Festival
Late June/Early July
Head to the islands without flying to the islands at the Houston Caribbean Festival. Often four days of straight partying, this festival is a fun time for all. The Caribbean encompasses 16 counties and within those countries, there are at least 12 languages ranging from Dutch Creole to French and even Chinese. With so many international influences, there is plenty to celebrate, taste and enjoy. Caribbean cuisines encompass the best of seafood and fresh flavors, all of which are on display at the festival. There is always plenty of live music, dancing, crafts and even a parade of bands. Pop a Kalik and get on island time.
---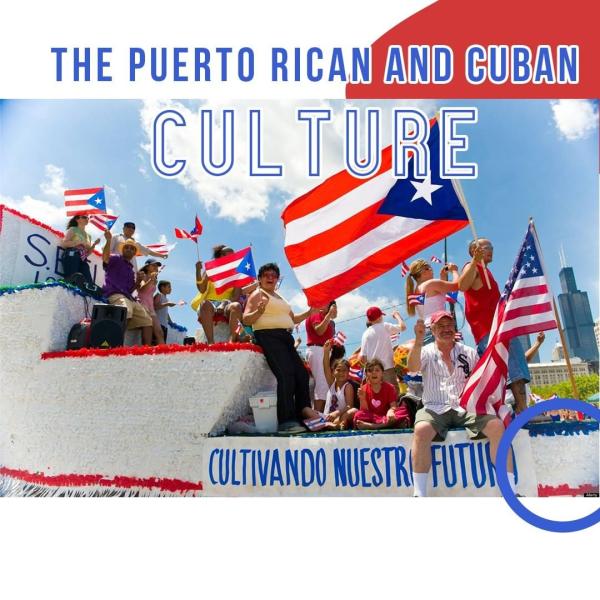 Courtesy of @prcfestival on Instagram
Puerto Rican, Cuban and Dominican Fest
November
The Puerto Rican, Cuban and Dominican Fest is one of Houston's most popular festivals. Typically located in Downtown Houston, the festival aims to ensure that children with lineage to these countries understand their heritage and that other Houstonians learn to embrace these cultures. When it comes to food, there will be vendors serving up Cuban, Puerto Rican and Dominican cuisines, all delicious with their own interesting twists. There will also be dancing, souvenirs, arts and crafts, and plenty of live entertainment. Bring your lawn chair and pick a space to enjoy the musical acts. You're sure to see why these Houstonians are so proud of their lineage. 
---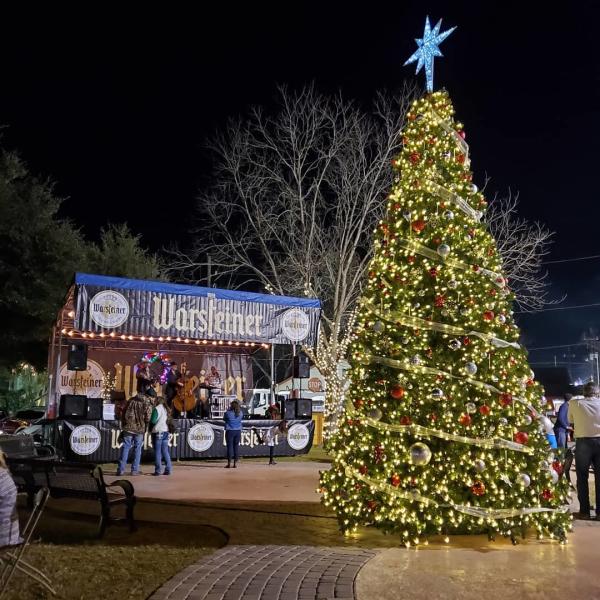 Courtesy of @txbzhoney on Instagram
Tomball German Christmas Market
December
Who doesn't love a German Christmas Market? Tomball's German Christmas Market has been recognized by travelmag.com as one of the "20 Best Christmas Markets In The U.S.'' Visitors will enjoy the winter wonderland, even if it's a hot Texas December, while browsing the 175-plus vendors selling Christmas items, arts and crafts, food, drinks, and plenty more. The German fare is delicious and decadent, including mulled wine, beer, Christmas Stollen, bratwurst and sauerkraut. You're sure to find everything you need to check off your holiday gifts at the Tomball German Christmas Market. Willkommen und frohe Weihnachten!