One thing's for sure, the food in Houston has flavor and that includes veggie and vegan burgers. From ingredients like beans, soybeans, mushrooms to the homemade sauces and classic burger ingredients like red onion and tomato, you won't believe these are non-meat burgers. Read on for our top 5 must-try veggie burgers in town. 
Green Seed Vegan has become a local favorite for raw and vegan sandwiches, juices and smoothies. Just one look at their menu and you'll instantly crave one of their many vegan burgers.  You can't go wrong with their popular Big Tex Burger with buckwheat quinoa patty, zucchini bacun, avocado, cheese, jalapeño, red onions, tomato, and mayo on a whole wheat bun or their Lil Red BBQ with bbq jackfruit with caramelized red onions and pickles on a whole wheat bun.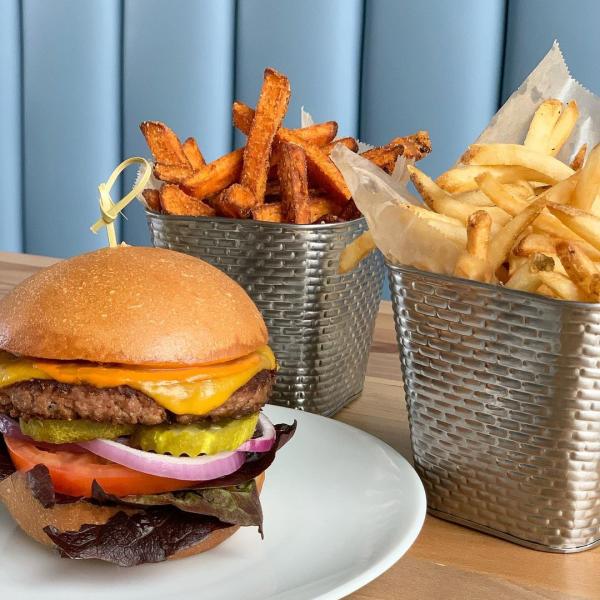 Courtesy of @eatverdine on Instagram
Named one of the best vegan restaurants in Houston, Verdine in the Houston Heights will have you drooling over their three veggie burger options: the classic Waterworks Cheeseburger with beyond meat™, the plant-based Bistro Burger with lentil-walnut-mushroom patty and the Mushroom Bacon Burger with beyond meat™ for a smokey flavor. Pair your veggie burger with a choice of french fries or sweet potato fries for a complete veggie burger experience.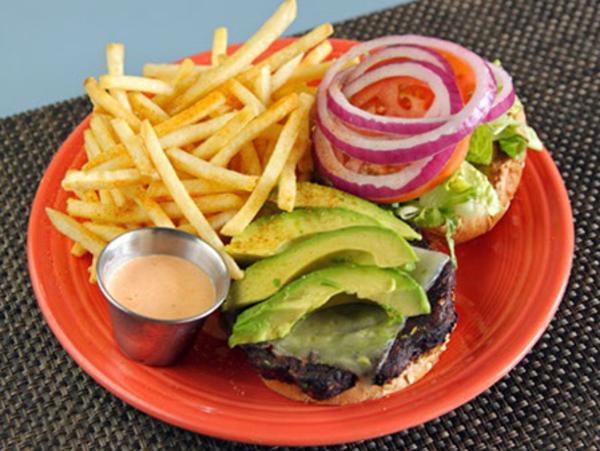 Courtesy of @barnabyscafe.com on Instagram
If you're looking for a list of veggie and vegan burger options in one place, this is the spot. Barnaby's Cafe is a laid-back, dog-friendly, local restaurant chain that serves up American food including six different kinds of non-meat burgers. From the Falafel Burger to Chipotle Black Bean Burger to the Impossible Burger, we know you'll find one you love.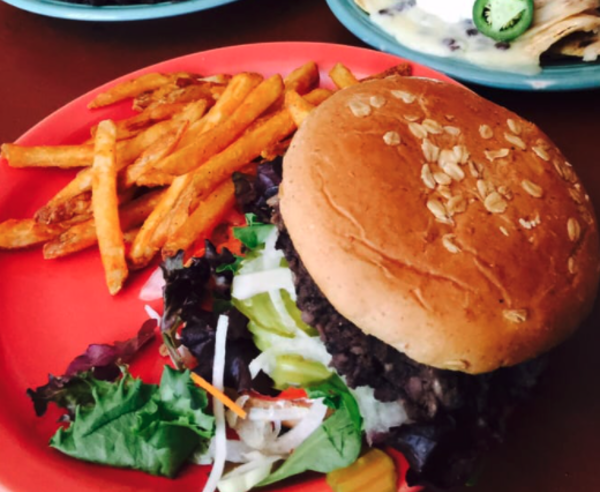 The Hobbit-themed Hobbit Cafe first opened in 1972 and has been serving savory vegetarian menu options ever since. Locals love to dine on their patio and order the Black Bean Burger with lettuce, tomato, onion, pickle, and mayo. Another hobbit-approved option is their Mushroom Burger with Portobello mushroom cap marinated in olive oil, balsamic and spice atop spring mix, tomato and red onion with basil pesto.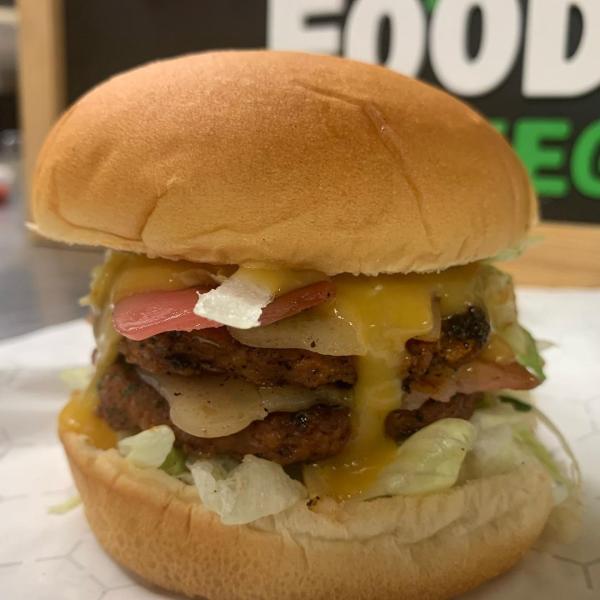 Courtesy of @soul_food_vegan on Instagram
Located in Houston's third ward, Soul Food Vegan Restaurant combines traditional soul food dishes like collard greens and dirty rice with a vegan twist. Try Tha Gangsta double vegan bacon and cheese burger on a spelt bun and you won't believe you're tasting a vegan burger. You can also try their Chickin Shroom Burger on a spelt bun for a burst of flavors.