Smoked brisket is the centerpiece of Texas barbecue and to many enthusiasts the ritual of cooking it can be as pleasurable as eating it. Cooking the perfect piece of meat is tough to master, but like with any other skill you have to start somewhere. If you've always wanted to learn about this Texas tradition, BrisketU can help.
Unlike the popular, two-day Camp Brisket at Texas A&M each January, BrisketU's classes are tailored to people who want to learn the basics of cooking a good piece of brisket for friends and family.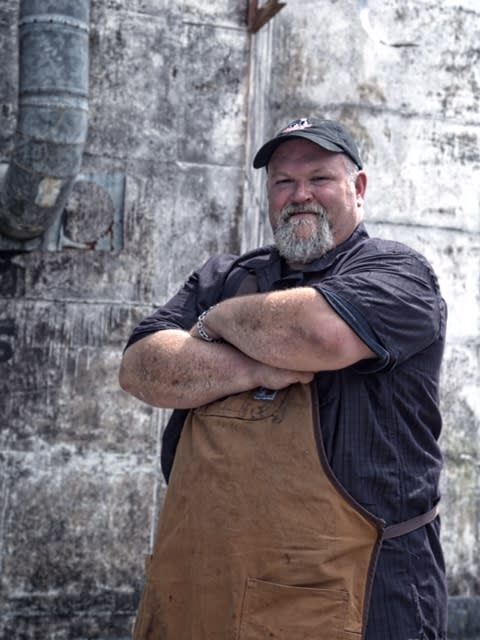 "The idea is that we create certified backyard pitmasters," said Mike Albrecht, who founded BrisketU less than a year ago. "We teach a Texas tradition of how to smoke a brisket easy and then you go from there."
The three-hour classes are held on weekends at various Houston breweries, including Town In City Brewing, No Label Brewing, 11 Below and Back Pew Brewing.
Grab a cold one and let BrisketU pitmaster Scott Valdiviez guide you through the ins and outs of Texas pits, choosing and trimming the brisket, selecting the wood, starting and managing a firebox, and more. Part of the class takes place indoors (usually in the taproom) and at various points the students will circle around the pit outside. Albrecht explains that they start cooking the brisket the night before the class and bring it into the class in a trailer pit. In most cases students can sample the finished product.
BrisketU classes are limited to 30 students and cost $69. The price includes one beer from the host brewery. Most classes are sold out through September so if you're thinking about booking, go on and do so fast.
Check out the full schedule of classes. BrisketU also offers classes for corporate events and private parties.