With the rise in popularity of farm to table dinners, you can get in on the magic of fresher tasting food than ever before by visiting the farmers markets in your back yard. Find ingredients unique to the Bayou City as well as the staples you've been buying in your grocery store without the hassle of bumping carts with someone every time you turn a corner. Whether they're big or small, these Houston area farmer's markets provide a place where you can shop, support local businesses, meet up with friends and have a little fun (which is usually not on the menu when you're in a chain grocery store on the hunt for some thyme). Here we've gathered a few favorites to get you out of the aisles and into a healthier and happier grocery habit.  
3100 Richmond Ave.
Houston's oldest and largest farmers market is a Saturday morning destination for locals and visitors alike. Beginning at 8 a.m. and lasting until noon, rain or shine, this market is located across Richmond from Levy Park. With over 50 vendors, the market offers incredible variety making it entirely possible for you to buy everything you need for dinner right there.
Why it's better than the grocery store: Here you can listen to live music, snag a breakfast taco and coffee and chat with the regulars (there are many).
Don't miss: Blue Heron Farm chevre (with seasonal flavors like pumpkin and lavender) and Hattermann Poultry Farm's fresh eggs
5600 Greenbriar Dr. (Entrance 13B)
Don't want to give up your Saturday morning? Rice University's farmer's market is open Tuesdays from 3:30 to 6:30 p.m., rain or shine. Held weekly at a Rice University parking lot adjacent to the football stadium, this market has a small group of vendors, but enough variety and quality to make it worth your while. From goat cheese to bread to meat and produce, this small market has it all.
Why it's better than the grocery store: Since it's on a university campus, you can also partake in fun events held throughout the year at the market, from tailgating to beer tastings to a Cinco de Mayo celebration dubbed Cinco de Market.
Don't miss: Maison Burdisso's macarons and Tavola Artisan Pasta
10503 Westheimer Rd.
Although this weekday farmers market is on the smaller side, its location in Westchase and afternoon hours make it a convenient after-work stop for those who live or work in the surrounding areas. Check it out every Thursday from 3 – 7 p.m. at St. Cyril of Alexandria Church. Despite its small size, visitors will find the essentials they need from vendors who regularly attend other Houston farmers markets, including produce from Atkison Farms, meats from Katerra Exotics and Shiner Pork and Beef.
Why it's better than the grocery store: Because you've told yourself the lie " just a quick stop in" before and it's high time you actually deliver on that promise…
Don't miss: Cheese from Brazos Valley Cheese
10840 Beinhorn Rd.
This market in Hunters Creek Village has quickly grown in both size and popularity in the almost two years it's been open. It hosts a wide variety of vendors selling local fresh and prepared foods, including Animal Farm, Plant It Forward Farms, Mad Hectic Foods' oatmeal, Johnson's Backyard Garden from Austin, all in the comfort of the First Congregational Church parking lot every Saturday from 9 – 1 p.m.
Why it's better than the grocery store: If you have kids, they'll love to run around in the adjacent church playground. If you don't, the trees are shady in the summer months and provide the perfect cover for some coffee.
Don't miss: Grateful Bread's bacon
The Esplanade on Navigation, 2800 Navigation Boulevard.
Known for the cultural (and culinary) diversity, EaDo is east of downtown and home to the East End Farmers Market. The two-block stretch of Navigation is where farmers, bakers, artists and more set up shop for the weekly market every Sunday from 10 a.m. – 2 p.m. Although not exclusively a farmers market, you'll find plenty of locally grown and prepared foods, including produce bread, honey, meats and more.
Why it's better than the grocery store: You can catch the 4th Friday Night Market if you want to mix up your Fri-YAY celebration. This event is fun for the whole family and features a rotating offering of food trucks, craft and artisan vendors and musical entertainment!
Don't miss: Produce from Finca Tres Robles, an urban farm
2120 Ella Blvd
This market is hosted in the parking lot of Cavatore, the Italian food restaurant located in a unique barn in the Heights, which means you won't shop hungry! Small and cozy, this market features 30 vendors selling high quality produce, cheese, meats, baked goods, arts, textiles, flowers and more. Check it out every Saturday from 9 a.m. to noon, rain or shine.
Why it's better than the grocery store: Not sure what to make with your newly purchased ingredients? The market's website provides delicious and nutritious recipe guides that change with the seasons. 
Don't miss: Nando Honey Bee Farm honey (and their fabulous beekeepers)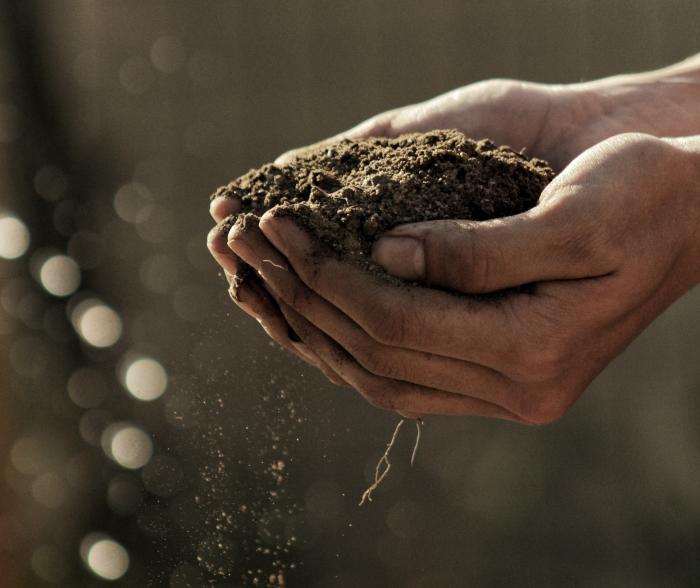 Wherever you choose to do your shopping, you can feel good about it here in Houston where programs like Plant it Forward provide Houstonians with fresh, local produce, and help refugees in the process. Plant It Forward trains refugees to farm using organic methods and gives them avenues to grow and sell their produce - they're ready to have a farm in every neighborhood, but they can't do it without your help. Learn more about working with this important program here or simply keep doing what you're doing and buying from Plant It Forward stands at your area's farmer's markets.