It doesn't matter if it's wrapped around a piece of meat or mixed with creamy chocolate, bacon is good just about any way you eat it. There are no shortage of bacon options to check out around the Houston area. National Bacon Day gives you a reason to try out all things bacon in Houston. We narrowed it down to six places where you can get your fix fast.
For a bacon dessert stop by Killen's STQ on South Voss Rd. Would you believe they've added bacon to the dessert menu? Bacon Tres Leches Bread Pudding is one of the most requested menu items. The traditional Tres Leches is a sponge type of cake soaked in various forms of milk. This version is layered up with bacon (pictured above).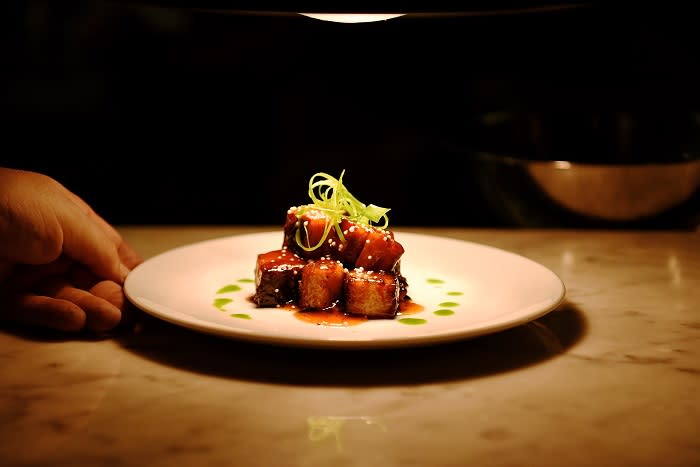 While you're there try the pork belly bites. This meat is cut from the same place bacon comes from. The cubes of smoked pork belly are coated in a sweet cherry-habanero glaze and served warm.
Hugs & Donuts
Hugs & Donuts is a gourmet donut shop at 19th and Shepherd in the historic Houston Heights. They offer everything from traditional glazed to the Fruity Pebble Crunch, and of course, they have a donut with bacon. The Maple Bacon is a creamy filled donut with a glazed and bacon topping. The crunchy and sweet combo is a restaurant favorite.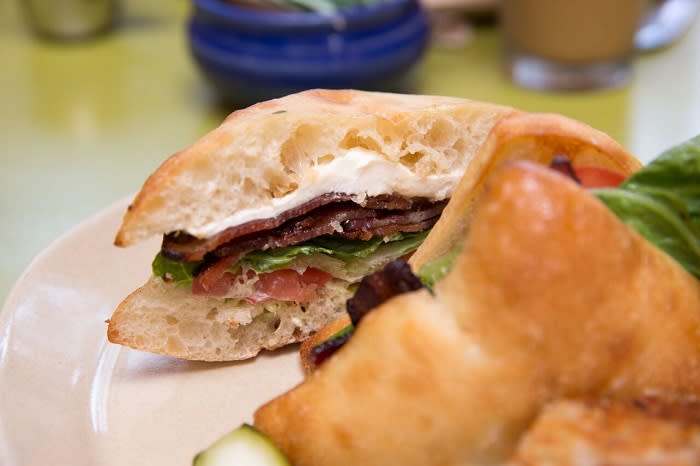 Go ahead, sleep in, Snooze will be waiting for you. The diner style restaurant is so popular, they've opened up three locations across Houston. For your bacon fix, check out the delicious sandwich named "The Beat." It comes with "tender belly bacon, fried cage free egg, organic arugula and sliced tomato served with bacon tomato aioli on a toasted ciabatta roll." (We recommend adding avocado!)
In a perfect world every meal would include macaroni and cheese and bacon, right? Jus Mac is a macaroni and cheese restaurant in Houston with various dishes focused around just that! There are always 20+ different types of macaroni on the menu. Check out the "Armadillo" which features bacon, cream cheese sauce, Jalapeños and is topped with colby jack cheese.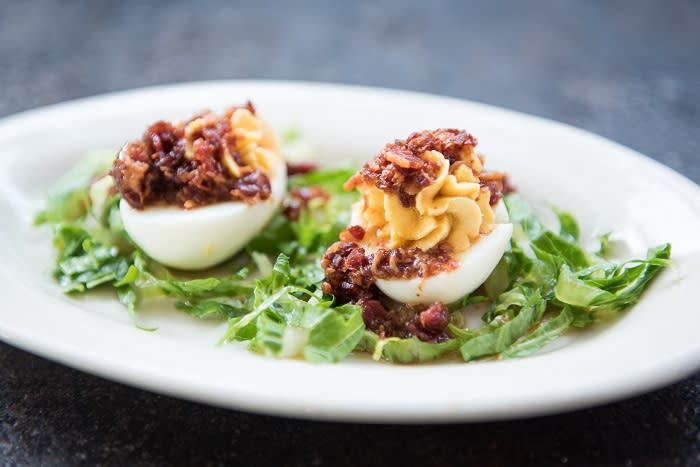 Bacon Jam is a wildly popular part of Liberty Kitchen's menu and has been a staple of the restaurant since its first location opened in 2011. It can be found in some shape or form on every menu version: brunch, lunch and dinner. Some of the many dishes that feature the house-made delicacy are: deviled eggs topped with bacon jam and brussel sprouts with bacon jam, smoked grapes and horseradish.  (We hear there is an off the menu surprise: the Bacon Jam Burnt Marshmallow Milkshake. Go ahead, ask for it!)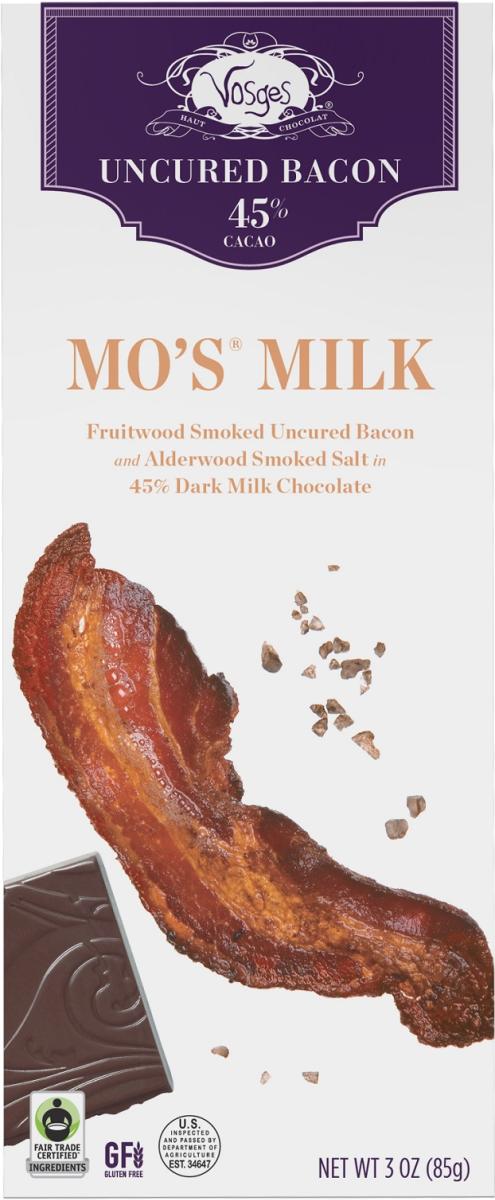 You don't have to wait for the rodeo to come around to get your chocolate covered bacon fix. Central Market sells Mo's Bacon Bars. The deeply delicious, hickory-smoked bacon is hand-chopped to fine bits and blended with Alderwood-smoked salt, all folded into 45% milk chocolate. There is a dark chocolate version too!
Side note: If you want to buy some great bacon to cook up at home, Revival Market in the Heights consistently offers the freshest meat sourced from farms in the area.