Dog Parks in Houston
Four-legged friends feel the love in H-Town

Houston invites visitors and their furry friends to enjoy the vast amount of parkland offered in the Bayou City. Within the area's 49,643 acres of green space, guests will find many dog parks for locals and visitors to explore—from urban escapes to sprawling outdoor expanses, H-Town proves to be a pup's paradise.
Inside the 610-Loop
Danny Jackson Dog Park (Loop 610 & Hwy 59) Located just inside the 610 Loop and just South of Highway 59, Danny Jackson Dog Park remains one of the city's most visited green spaces. It features swimming ponds, separate large and small dog area, shaded benches, a double gated entrance, poop pick up bag stations, walking path, fire hydrants, water drinking fountains, trash cans and ample parking. No children under 12 allowed. 4700 Westpark, Houston, TX 77027

Ervan Chew (Museum District) In 1994, Ervan Chew became the first neighborhood park in Houston to allow dogs to legally run free, off-leash in a designated dog zone. Located adjacent to the picnic area and swimming pool, Ervan Chew's dog zone provides 9,000-square-feet of fenced-in fun, designed to allow dogs to exercise freely. Amenities include the double gated and fenced park, pick up bags, water fountain, and benches around large trees. The park is a small pocket park within a small neighborhood park that has a nice playground. Dawn-dusk; no children under 12. 4502 Dunlavy St., Houston, TX 77006

Johnny Steele Dog Park (Buffalo Bayou) Located at Allen Parkway and Montrose Boulevard, Johnny Steele Dog Park was renovated in 2015 as park of the 160-acre Buffalo Bayou Park project. The park boasts large and small dog ponds, washing stations, drinking fountains, shade structures and seating areas. 

Levy Park (Greenway) The parkland at 3801 Eastside—just north of Highway 59, between Kirby Drive and Buffalo Speedway—was acquired by the city in 1942 and renovated in two phases by the Upper Kirby District and Intown Chamber of Commerce. The most recent renovation finished in 2006 and includes a designated dog run, near the playground and softball field. 3801 Eastside Dr, Houston, TX 77098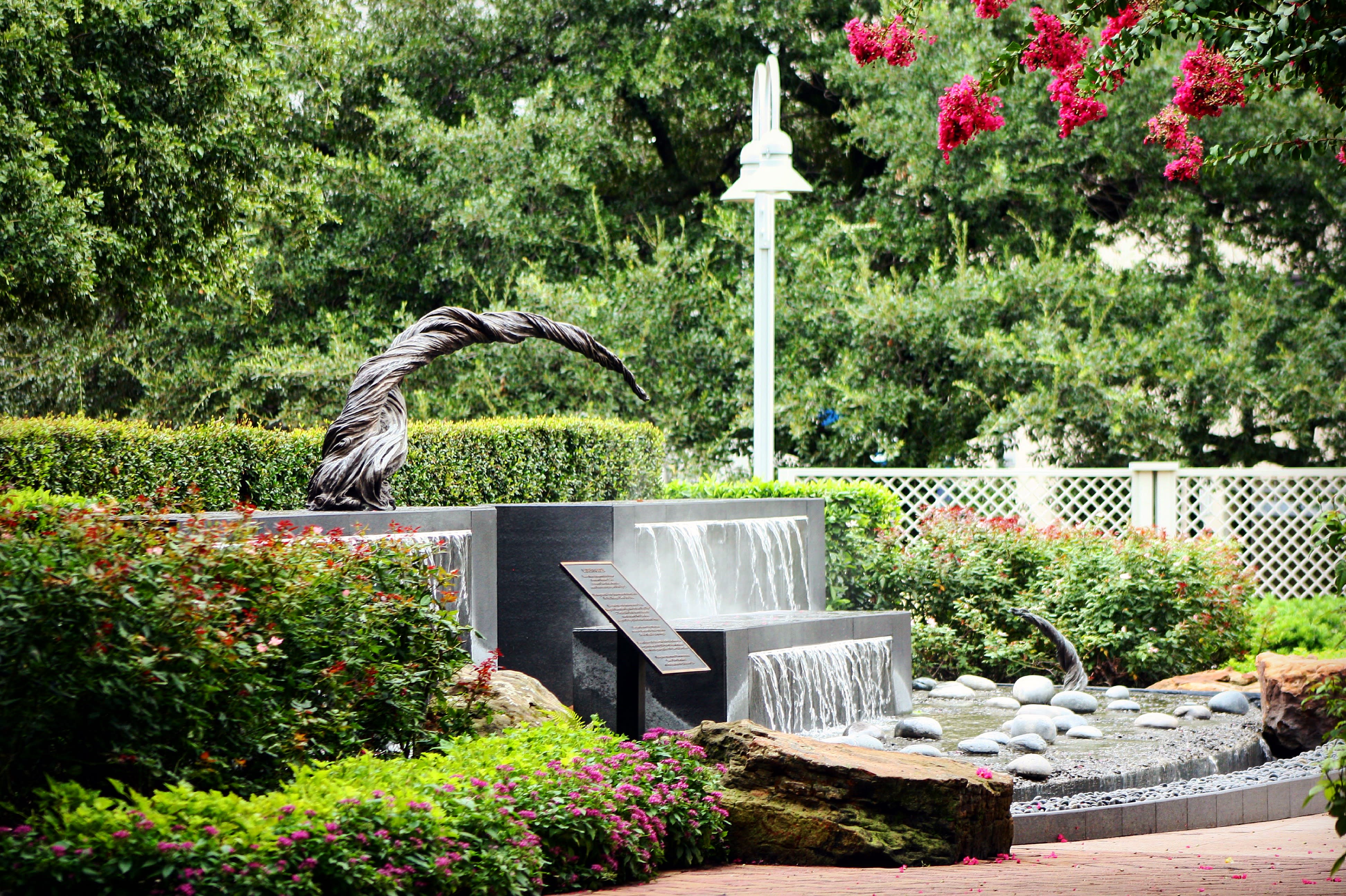 Market Square Park (Downtown) Nestled in Houston's Historic District, Market Square Park actually sits on the site of the original City Hall (and the three iterations that followed). It provides visitors with a place for entertainment, dining, public art and also two dog-runs—one for small breeds and one for large dogs. The space is enclosed by an eye-catching and lit crescent walkway and boasts water features, benches and canine drinking fountains. 301 Milam St., Houston, TX 77002

The Officer Lucy Dog Park (Bellaire) Lucy Dog Park is a small neighborhood park intended for residents of the area. It is not easily visible from the street, has no signs, and the parking lot and entrance is actually off Edith Street, one block south of Lafayette. Officer Lucy Dog Park is double gated and fenced with amenities including pick up bags, large dog and small dog areas, some shade in large dog area, water available. No children under 12 allowed. 4337 Lafayette St., Houston, TX 77401
Inside the Beltway
Maxey Park (East Houston) Dedicated in September of 2004, Maxey Park remains the second official dog park in the Houston Parks & Recreation System, offering Fido approximately 12-to-13 acres of dedicated parkland. The area features a fenced-in space for the dogs to exercise off leash and amenities include doggie drinking fountains, separate areas for large & small dogs, a doggie shower, a waste disposal station & benches throughout the space. 601 Maxey Rd., Houston, TX 77013

T.C. Jester Dog Park (Oak Forest) Located just outside Loop 610, near the Houston Heights neighborhood, TC Jester Dog Park opened to the public in August 2009, offering canine visitors 1.08 acres of green space. Large dogs can explore the 31,000-square foot run, while small dogs play inside a separate, 16,000-square foot area. There are benches and dog drinking fountains in both sections. 4201 West T.C. Jester Blvd., Houston, TX 77092
Outside the Beltway
Beverly Kaufman Dog Park (Katy) Named after a longtime Harris County Clerk who retired from office in 2010, the Beverly Kaufman Dog Park is located in Katy at Paul D. Rushing Park. It opened in 2011 and features a 2.5-acre area for small dogs and a 5.5-acre enclosure for larger dogs. The park features dog showers, picnic tables and a walking trail. 9114 Katy Hockley Rd., Katy, TX 77493

Congressman Bill Archer Dog Park (Energy Corridor) Located along Highway 6, north of I-10, Congressman Bill Archer Park provides the West Houston area with 17 acres of off-leash fun. The facility opened in May 2007, featuring a designated 14-acre expanse for large dogs and a separate 3-acre area for small dogs. Both sections feature walking trails, agility courses and dog-bone-shaped pools that prove popular with furry visitors. Shade trees, covered park benches, public restrooms, dog-wash stations and ample parking add to the appeal. Congressman Bill Archer Dog Park is located opposite of Bear Creek Pioneers Park, another large Precinct Three park. 3201 State Highway 6 North, Houston, TX 77084

Millie Bush Bark Park (West Houston) Located in George Bush Park and named after former President Bush's dog, Millie Bush Bark Park provides West Houston residents with thirteen acres of roam-ready space. The expanse is double gated, fully fenced and features pick up bags, large and small dog areas (with large and small fire hydrants in them!) in addition to doggie swimming ponds, water fountains, doggie showers, shade areas, benches, scattered trees, walking path and a parking lot. Outside the dog zone, guests can find picnic benches and public restrooms. Open seven days a week, dawn-to-dusk. 16756 Westheimer Pkwy., Houston, TX 77082

---

Please note: Visitors are required to have their dog on a leash at all times, outside the dog park. Houston's leash law is one of the tools that permit dogs and dog owners to visit a park without creating safety concerns, disturbing natural resources, or diminishing a park visit for those who are less comfortable around dogs.

For more information about area parks, click here.