Love is in the H-Town Air: A Valentine's Day Guide
Ah, Valentine's Day. A day for celebrating partners, significant others and of course, family. On a day when things might not be totally back to normal, there are still plenty of ways to celebrate your loved ones throughout the entire week. Let us show you that H-Town is definitely for lovers.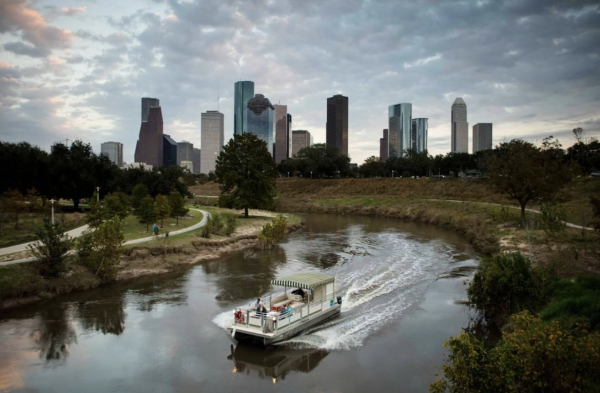 Courtesy of @buffalobayou on Instagram
Imagine floating down Buffalo Bayou, enjoying a quiet ride amongst the scenery while you enjoy some food and drink. Buffalo Bayou Partnership's pontoon boat will take up to 10 guests on a private 1.5-hour ride along Houston's historic waterway. The tour runs near downtown and into the industrial side of the city. For an extra $175 you can also add a knowledgeable historian to your tour. Sit back, relax and enjoy the float.
---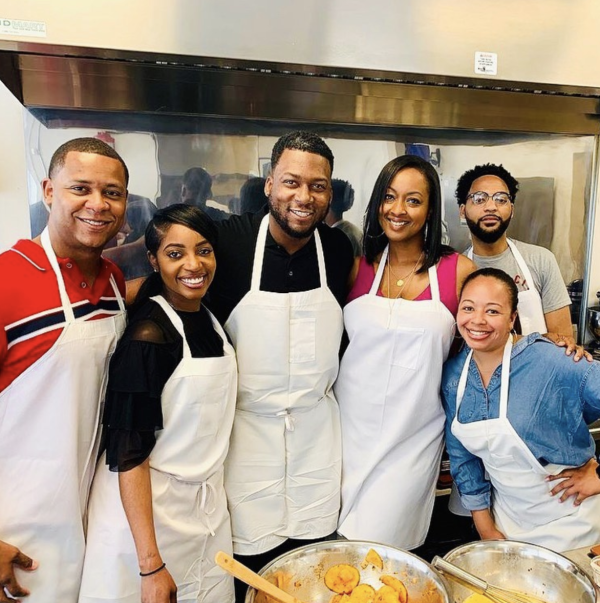 Courtesy of @urbanchefhtown on Instagram
urbanCHEF was founded in 2005 when Chara Gafford wanted to bring the hands-on cooking experience of a traditional culinary school to the casual cooking classes she was teaching. Today, Gafford offers in-person, online and private cooking classes to people of all ages. Grab your significant other and plan an evening with the Virtual Dinner Class or the in-person Date Night Class. Show your kids some love and sign up for the kids' Zoom cooking class. Cooking together, now that's amore.
---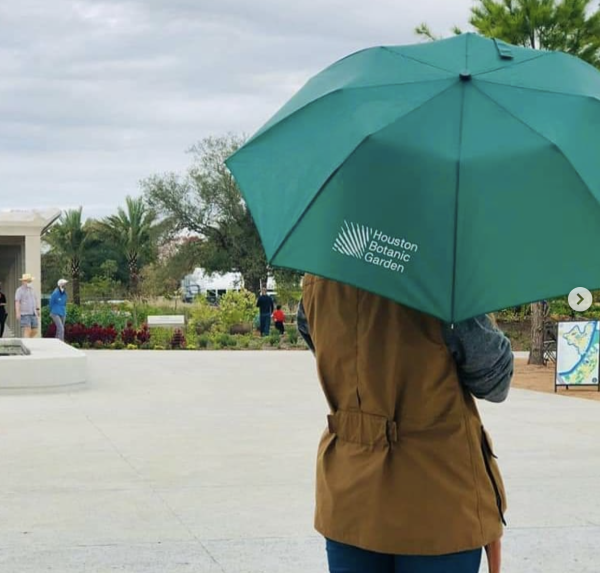 Courtesy of @houstonbotanic on Instagram
One of the newest and most exciting additions to Houston's must-see attractions is the Houston Botanic Garden. Perfect for Valentine's Day, the garden ignites all of five senses, sound, sight, smell, touch and even taste. With 132 acres of splendor made up of themed gardens including Global, Culinary, Stormwater Wetlands and the Coastal Prairie, you and yours can spend the daily strolling through beautiful flowers. How can it get more romantic than that?
---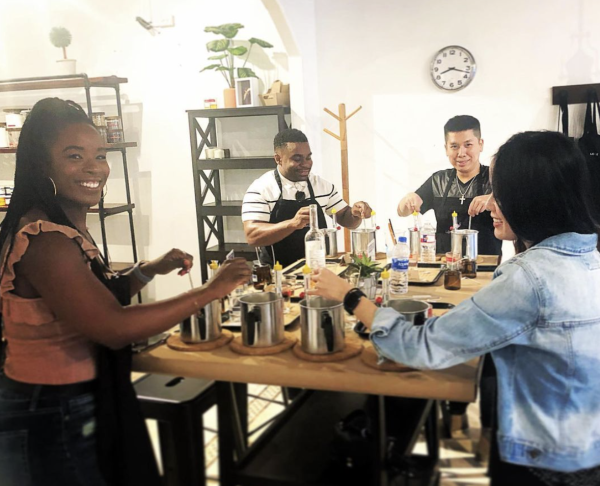 Courtesy of @love_and_make on Instagram
Love & Make Workshops
Speaking of senses, what about a candle or fragrance DIY class to celebrate V-Day? Love and Make in Rice Village offers the chance to step outside of the box and make something unique and memorable with and for those you love. Your noses will be put to work in the fun and creative DIY classes that include candle making, fragrance blending, soap making and bath bombs. The on-site classes run about 1.5 to 2 hours. There are also other workshops including virtual, kid, mobile and private sessions. Supporting local businesses is very romantic!
---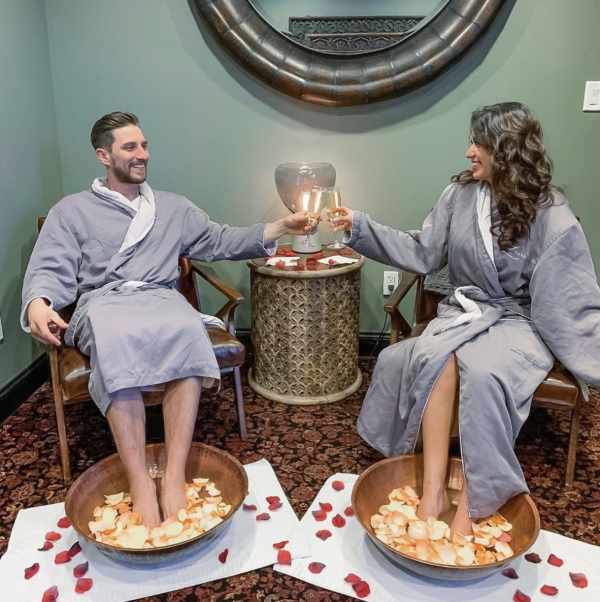 Courtesy of @zazahouston on Instagram
ZaSpa at Hotel Zaza
Looking for a more sensual ritual? Look no further than the ZaSpa's Romantic Ritual for two at Hotel Zaza Museum District and Hotel Zaza Memorial City. While you and your significant other relax, you'll enjoy a side-by-side foot soak, sea salt scrub, hydrating shea butter body wrap, hot oil scalp massage and full-body customized massage. If you're feeling extra amorous, make it a full staycation and enjoy a night at either Hotel Zaza location. Treat yourself!
---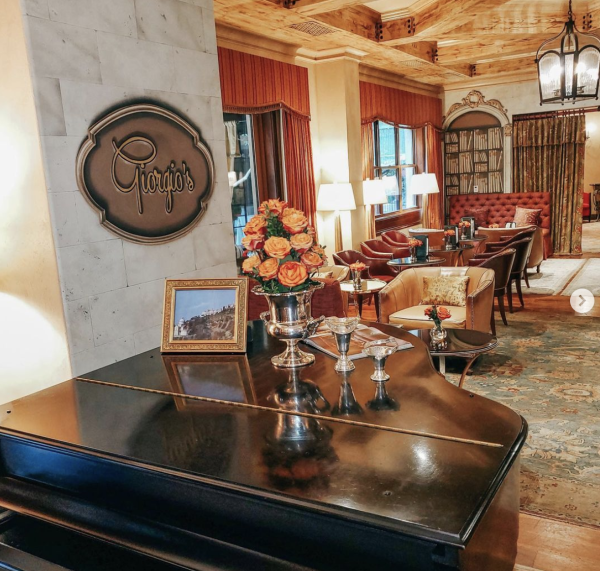 Courtesy of @hotelgranducahouston on Instagram
For a cozy Valentine's happy hour at one of Houston's most luxurious hotels, head to Giorgio's at Hotel Granduca. Plush furniture complemented by soft lighting and inviting natural elements surround the iconic bar. Toast to your love by ordering a fabulous bottle of wine or one of the bar's intriguing wine flights. Of course, you can always go the craft cocktail route. Similar to Zaza, we encourage booking a night at the hotel and having dinner the on-site restaurant, Ristorante Cavour. Wine, Italian food and luxury linens should be the way to everyone's heart.
---

Courtesy of @omnihoustonhotel on Instagram
Experience love and luxury at Omni Houston Hotel Galleria. Enjoy two mini bottles of Moet & Chandon Rosé Champagne paired with artisanal chocolates, late check-out and more to ensure your stay is the perfect romantic getaway.
---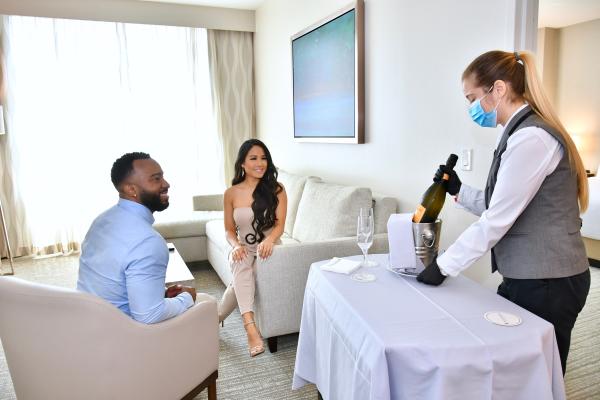 Courtesy of @interconhoustonmedctr on Instagram
Package Description: The InterContinental Houston hotel is offering a Togetherness Package that includes luxurious accommodations. a four-course meal for two adults, and prosecco and chocolate upon arrival. The extra perk of this romantic package is the late check out for the following morning.
---
Hilton's Celebration Package allows you to experience the gift of a getaway. The offer includes accommodations, a bottle of bubbles and a 2 p.m. late check-out.
---
Out on the Town
If you're looking to explore Houston and its infinite culinary perks, we've got great restaurant lists broken down by neighborhood. Of course, check with each restaurant to make sure they are serving or have in-person dining. To narrow down your gastronomic V-Day itinerary click on the following neighborhoods that apply, The Heights, Downtown, Bellaire, EaDo, Museum District, Uptown, Midtown, West U, Washington Avenue and Montrose. Bon appetite!