5-Day Family Vacation
Your guide to five days of fun 
Coming to Houston with the brood? There's one thing for certain: no one will be bored! H-Town is jam-packed with exciting things to see and do year-round. Here's your five-day guide to a fun-filled adventure, plus family-friendly hotels and restaurants, and much more to help you plan your trip. Of course, you should mix and match to suit your group. And if you have a specific question about your trip, you can always check out our FAQ. What are you waiting for!
Don't miss out on exclusive savings for family fun with these Houston experiences and deals.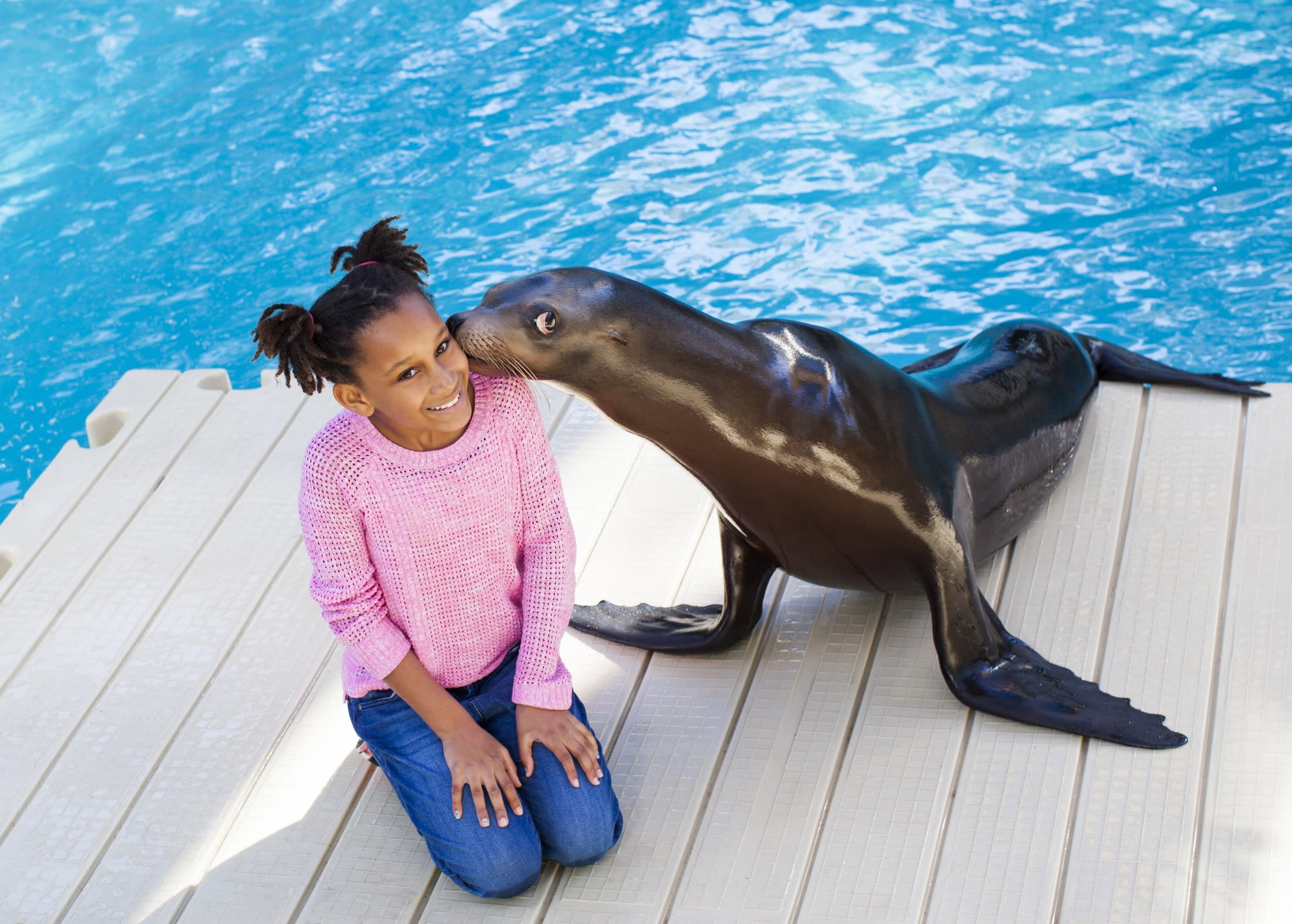 DAY ONE
MORNING: Check out the Houston Zoo, the place Parent's Magazine recently named one of the "10 Best Zoos" in the nation. Set in a 55-acre lush tropical landscape, the Houston Zoo is home to more than 4,500 exotic animals representing more than 800 species.
AFTERNOON: The Houston Museum of Natural Science, one of the most visited museums in the U.S., features the Wortham IMAX Theatre, Burke Baker Planetarium, Cockrell Butterfly Center, permanent exhibit halls and traveling exhibitions. One of the best discovery places for kids and adults alike.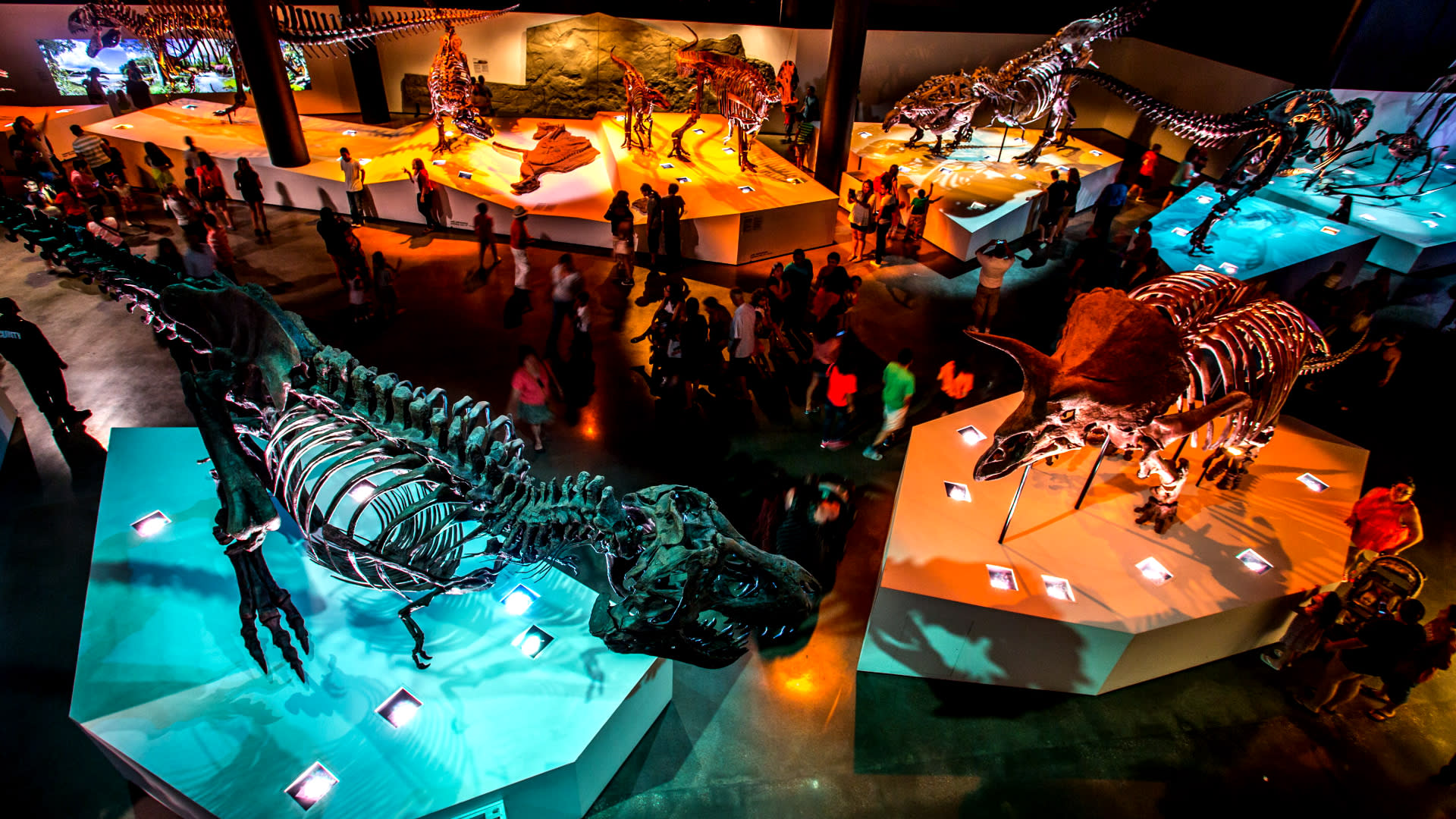 EVENING: Witness 250,000 bats emerge at dusk from under the Waugh Drive Bridge, located over Buffalo Bayou between Allen Parkway and Memorial Drive. You can watch them from a special deck beside the bridge or take one of the Buffalo Bayou Partnership's Waugh Bridge Bat Colony Pontoon Boat Tours.
DAY TWO

MORNING: Space Center Houston is the official visitors experience at NASA's Johnson Space Center. The Starship Gallery Journey begins in Destiny Theater with the 12 minute feature of "On Human Destiny" which traces the history of the manned space program. You can also observe three capsules that were actually flown in space and mock-ups that were used for astronaut training. The Level 9 tram tour consists of a behind the scenes tour to Johnson Space Center including the Historical Mission Control Center and the International Space Station Shuttle mock-up facility where astronauts receive their training. (Note: Guests must be 14 years or older to participate in the Level 9 tour.)
AFTERNOON: Overlooking Galveston Bay, and just 20 minutes from downtown Houston, Kemah Boardwalk is a 35-acre coastal getaway featuring themed restaurants, retail shops and amusements for the whole family.
EVENING: Catch free music, dance and kid-friendly performances, from hit musicals to international acrobatics troupes, at Miller Outdoor Theatre inside Hermann Park. Downtown's 12-acre park, Discovery Green, features a model boat pond, children's playground, interactive water features and fantastic year-long programming geared toward families.
DAY THREE

MORNING: The world-class Children's Museum of Houston is crazy fun for all kids, featuring 90,000 square feet of interactive and bilingual exhibitions in the areas of science and technology, history and culture, health and human development, and the arts. Kids can run their own city and compile their own TV news reports at Kidtropolis, make their own gadgets in the Invention Convention exhibit, and check out the forces of hydropower at FlowWorks. And for children three years and younger, Tot Spot provides a wonderland of invigorating activities for infants and toddlers.
Or perhaps you want to head to the Health Museum takes kids on an interactive, Magic School Bus-like exploration through the human body, letting them identify their personality, view their internal organs, see what they will look like in 30 years and much more!
AFTERNOON: Head over to Hermann Park. This 445-acre urban park is the perfect place to spend a day with kids, whether it's riding the train along Hermann Park Railroad, pedal boating on McGovern Lake or enjoying a peaceful moment in the McGovern Centennial Gardens. Or if you're looking for a more rustic outdoor experience, check out the Houston Arboretum & Nature Center, where miles of trails and different habitats make for a fun afternoon of exploration.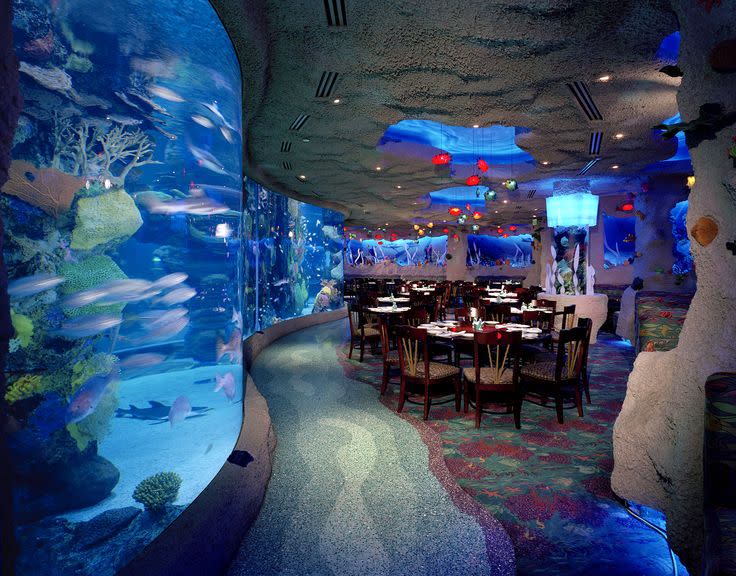 EVENING: The Downtown Aquarium is a 500,000-gallon under-water adventure complex that includes a Ferris wheel, an aquatic carousel, multiple habitat displays, a Shark Voyage and a restaurant.
DAY FOUR

MORNING: One of the most dynamic attractions in the region, Moody Gardens is a fun-filled and educational destination on Galveston Island (about an hour south of Downtown Houston). The expansive eco-themed park includes three pyramids: an aquarium, rainforest and "discovery" pyramid. In recent years, the attraction has invested more than $37 million in a multi-phase renovation of the Aquarium Pyramid, which will wrap in 2017. The enhancements include a variety of new exhibits, including the addition of jellyfish and tropical penguins.
AFTERNOON: Enjoy more of what Galveston has to offer. If the weather is good, head to the beach with the kids for a little fun in the sand and sea. East Beach just off Seawall Boulevard is a popular hangout where you're likely to find concerts and other special events during the summer season. If you're looking for a different experience, check out The Historic Strand District. Fronting Galveston Bay, The Strand is a National Historic Landmark that harkens back to Galveston's heyday in the late 1800s and early 1900s. Many of the buildings here are more than a century old, stunning in their detail and craftsmanship. Storefronts are a mix of antique shops, art galleries, souvenir shops and restaurants. There are also a number of entertainment options, including the Ocean Star Offshore Energy Center and Museum, Pier 21 Theater, the Texas Seaport Museum and the tall ship Elissa.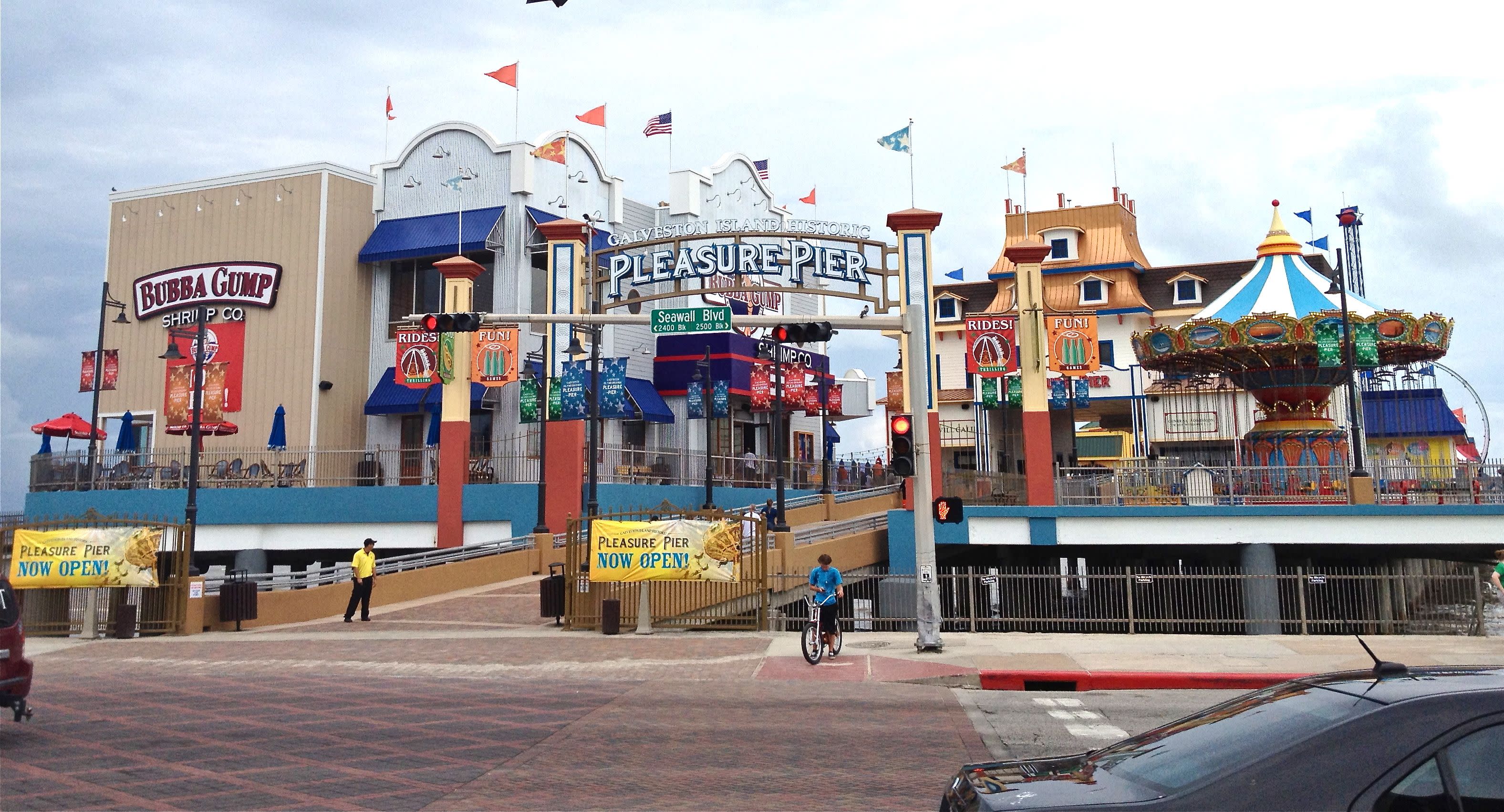 EVENING: After a long day exploring, it's time to recharge with...dessert! Take the kiddos to one of Houston's great sweet shops. The Dessert Gallery is chock-full of pies, cakes, candies and much more. The Chocolate Bar is a Houston favorite, where you will find everything you could possibly want dipped in chocolate plus ice cream and more. Then of course there are the delicious cupcake shops including Sprinkles and Crave. Be wary of the sugar rush!
DAY FIVE

MORNING: The San Jacinto Monument is the world's tallest war memorial, standing 15 feet taller than the Washington Monument. It's dedicated to the brave men under General Sam Houston who fought for and won Texas' independence in 1836. The San Jacinto Museum of History, within the base of the San Jacinto Monument, holds one of the largest collections of Texas art, artifacts and history. The museum's collections include Ancient Mayan and Aztec artifacts, Spanish arms, art and treasure, missionary artwork and religious artifacts, Mexican artwork, uniforms and weaponry and much more.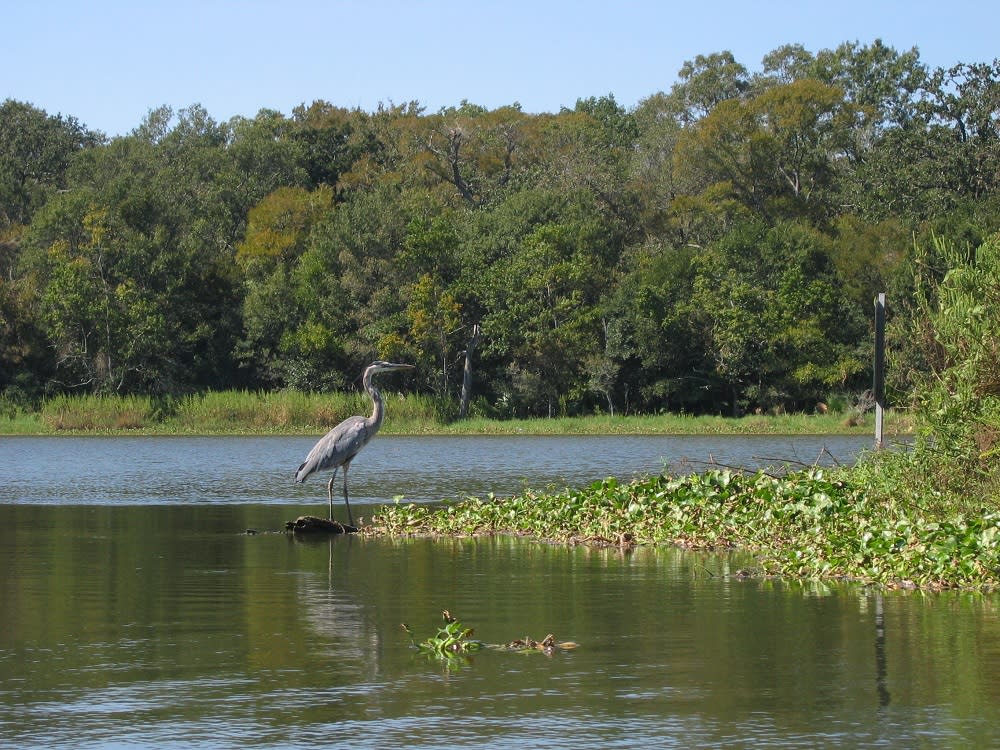 AFTERNOON: The 2,500-acre Armand Bayou Nature Center is one of the largest urban wilderness preserves in the U.S. Featuring natural wetlands, forest, prairie, and marsh habitats once abundant in the Houston/Galveston area, the center is home to more than 370 species of birds, mammals, reptiles, and amphibians, along with thousands of native plants. Hiking and paddle trails provide easy public access to unique outdoor experiences. Turn the clock back at the restored 1890's Martyn Family Farm site. Or consider a bayou cruise, canoe trip or night owl prowl. See native wildlife including American alligators, hawks, river otters, white-tail deer, several turtle species and much more.
EVENING: Those who dream of riding bowls, grinding rails or cutting and sweeping through one of the largest cradles in the world, can fulfill that desire at the Lee and Joe Jamail Skatepark. Designed by the premiere skatepark firm Gridline, the state-of-the-art, in-ground facility features shade structures, terraced seating, LED light poles and graffiti boards. For skateboarding enthusiasts, head north to the largest skatepark in the United States, North Houston Skatepark, a 78,000 square-foot park  including a competition-scale Texas bowl featuring a full pipe, a 12-foot vertical ramp, a 10-foot bowl, banked walls and speed hips.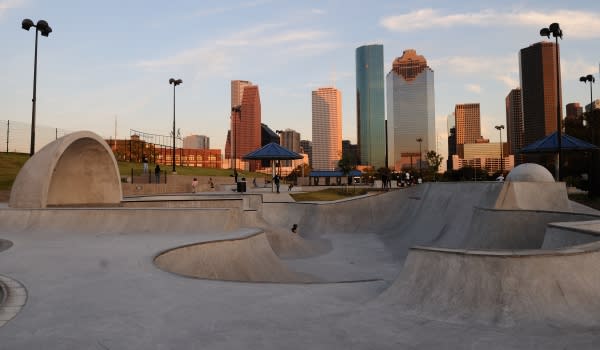 See if All for Less
A Houston CityPASS ticket offers mega savings. Included is prepaid admission to Houston's top attractions and museums at a fraction of the cost, $64 for adults and $54 for children ages 3-11 (a savings of 50%). With CityPASS, you can explore the workings of mission control at Space Center Houston, experience the wonder of the underwater world at Downtown Aquarium, walk on the wild size at the Houston Zoo, or stop by the Children's Museum of Houston for ultimate kid-friendly fun!

More Options
Buffalo Bayou canoe, kayak and pontoon boat tours
Sports (whatever the time of year, you're bound to find action-packed sports in H-Town)
Art Car Museum (Houston's famous, artistically decorated cars have a spot all their own)

Full Day Experiences
SplashTown, Houston's largest and most diverse water park, featuring 40-acres and more than two million gallons of summer fun
Schlitterbahn Water Park (on Galveston Island)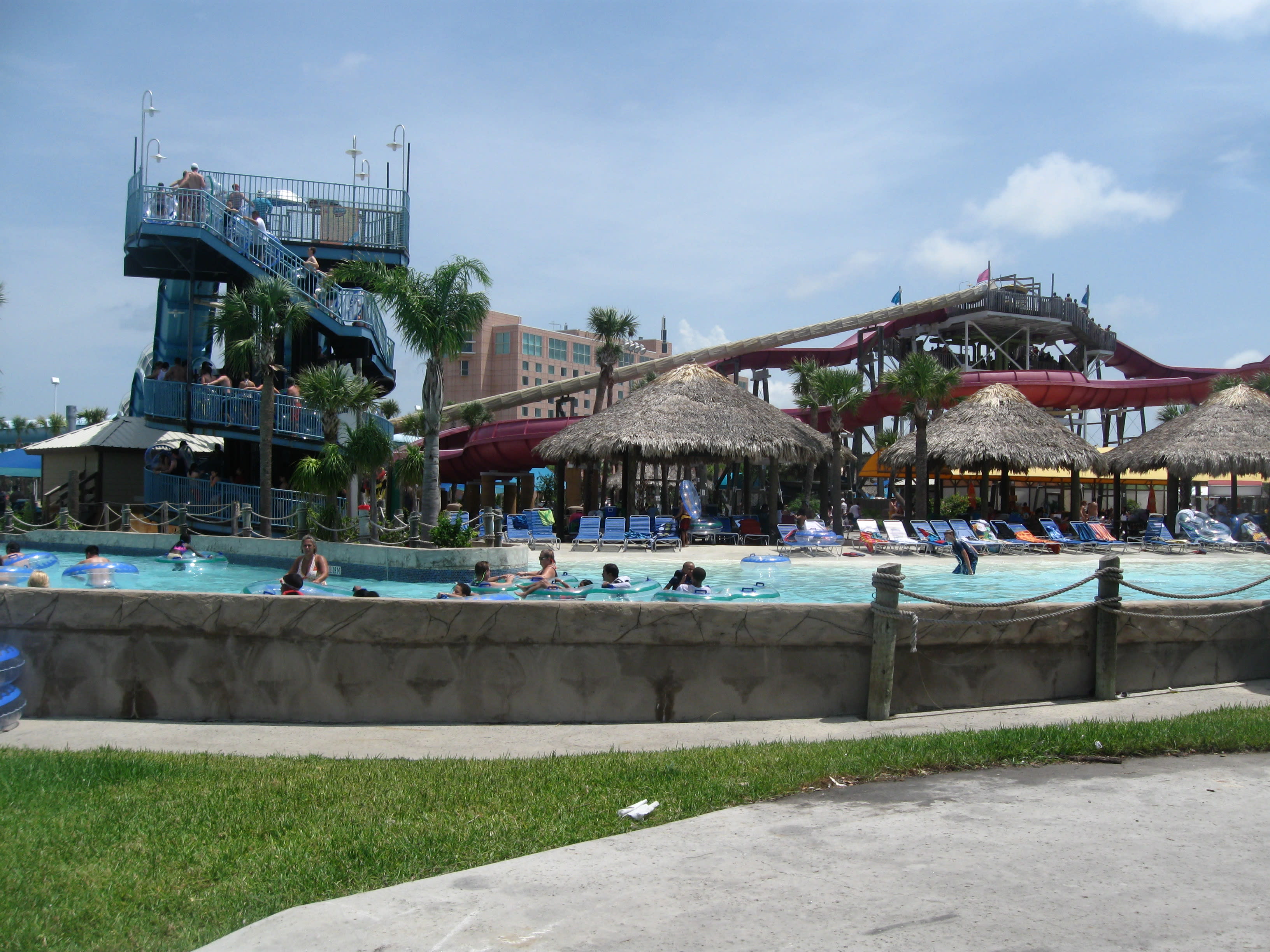 Where to Stay
Marriott Marquis Houston: Opened in December, 2016, this 1,000-room hotel offers easy connection to downtown attractions and is located across from the 12-acre and activity-filled Discovery Green. The Marquis includes many dining options as well as a Texas-shaped lazy river on an open-air deck with the downtown skyline as your backdrop. Let your kids "ride" to El Paso and back in a matter of minutes. 
Hilton Americas-Houston: Situated in Avenida Houston, downtown's newest entertainment district, this 1,200-room hotel sits across from downtown's Discovery Green and the Toyota Center, home of the Houston Rockets. The hotel offers various dining options and connection to events at the George R. Brown Convention Center. 
Omni Houston Hotel: The Omni Junior Chefs program offers our youngest guests a nutritional and enriching experience. With a nourishing yet delicious menu, a welcome tote that doubles as a lunch bag, and organic snacks to enjoy upon checking-in, healthy eating can be fun and enjoyable at all ages. Junior Chefs are also given a Say Goodnight to Hunger postcard to color and turn into the front desk to donate a meal to Feeding America, teaching that taking care of others is just as important as taking care of yourself.

The Westin Galleria: This kid-friendly hotel features a Westin Kids Club program that includes a goody bag and dial-up bedtime stories right from your room.

Magnolia Hotel: This historic Downtown hotel offers complimentary breakfast service, bedtime cookie & milk, and rooftop pool and jacuzzi.

Residence Inn by Marriott: Located in the Galleria area, this hotel is housed in converted apartments that are very spacious and perfect for families. They have a full breakfast selection, kitchens in the room, and they have kid-friendly meals every weeknight included in the rate.
 
To book special offers at Houston hotels, click here.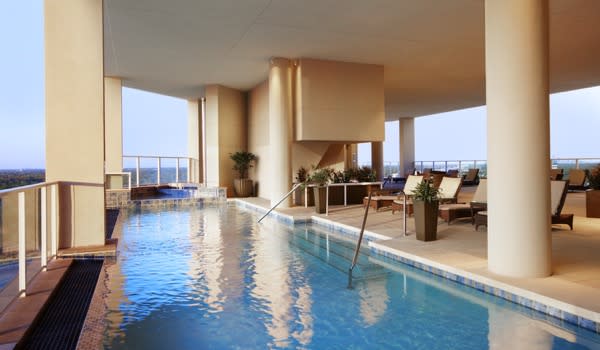 Getting Around
Traveling from Bush Intercontinental or Houston Hobby Airport, take Super Shuttle or a Metro bus to Downtown or a cab anywhere you need to go. In the city: Take a cab or use the MetroRail to travel between Downtown, the Museum District and other neighborhoods. For more information about how to navigate the city, click here.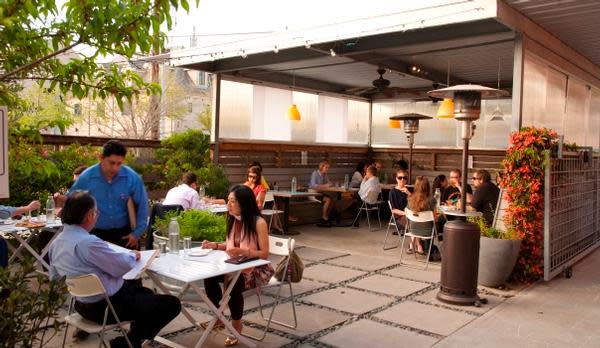 Where to Eat
From dining on a budget to the best kid-friendly restaurants in town, we've got you covered.
By AJ Mistretta