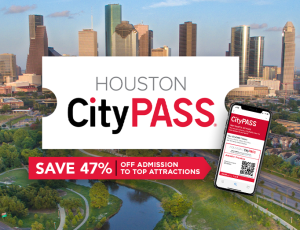 New & Notable
Development never stops in H-Town! New restaurants, bars, and attractions are opening all the time. Consider this your go-to guide for staying in the know in Houston.
Want to stay up-to-date on openings? Become a Houston Insider and we'll deliver the latest happenings to your mailbox once a month – plus access to exclusive events and more.
OPENINGS IN SEPTEMBER
Blossom Hotel
A luxury Houston stay awaits at Blossom Hotel in the heart of the Houston Medical Center. Settle in to lunar-inspired color palettes, minimalistic décor and even a collection of pet-friendly hotel rooms.
Casa Nomad
Tulum-inspired lounge and coastal Mexican restaurant Casa Nomad is one of the staples at M-K-T in the Heights.
Dave's Hot Chicken
Nashville-style hot chicken has made it to Houston thanks to Dave's Hot Chicken in west Houston. The menu is, at a glance, seemingly small, just offering sliders and tenders, but guests can choose from seven different spice levels (including no spice for novice hot chicken eaters).
HeartBeet
Heartbeet, a vibrant, plant-based eatery by Hungry's Concepts is cozily nestled next to Hungry's in Memorial.
Selfie Wrld Houston
Instagrammers in H-Town rejoice! Selfie Wrld Houston hosts art installations to ensure guests can snap perfect photos. Swings, roses, old telephones, rainbow walls, slides and more are all at the ready as photo backdrops.
URBE
Mexican street food awaits those ready for a culinary experience at URBE in the Galleria area.
Winnie's
Winnie's plates lunch, dinner and snackies for after party passersby in Midtown. 
OPENINGS IN AUGUST
Concura Italian Bites
Concura Italian Bites, a contemporary eatery founded on tradition, is nestled just west of Highland Village. Concura – meaning "with care" in Italian – is a passion project by Italian fashion and design consultant, Jessica Biondi, who was raised on traditional Italian family gatherings and cooking in Fano, Marche.
Edgar's Hermano
Edgar Hermano's mixes authentic Tex-Mex cuisine with Southern culinary classics. Dive in to menu items like Texas corn cakes with pork chicharrón and cotija cheese, mac and queso with chipotle grilled Gulf shrimp, and the award-winning Southern fried stuffed chicken with masa grits and candied bacon jam.
Georgia James Tavern
Houston chefs are pros at redefining "American" food for local and visiting foodies, and Georgia James Tavern in Downtown Houston is home to one of them.
Heads & Tails
Heads and Tails Seafood in the Heights is a seafood eatery that takes its name to heart.
Ixim
Not your average Mexican restaurant, Ixim services up some of the lesser known Mexican dishes in Downtown Houston.
Postino Town & Country
This Phoenix-based restaurant's third location is in Town & Country, complete with local, eclectic artwork including a large, hand-crafted 300 square foot art installation covered with keys. The prime day drinking spot fits in perfectly with the laid back culture of this West Houston shopping center.
Railway Heights Market
Railway Heights Market in the Heights expands on Nomad's Hospitality's mission of identifying community needs and tailoring hospitality and retail concept models to suit. 
OPENINGS IN JULY
Craft Creamery
Craft Creamery, a locally-owned, chef-driven ice cream shop in Montrose serves French-pot method ice cream with local ingredients.
Gratify
Gratify, a neighborhood spot in Rice Village, offers thoughtfully nuanced, approachable produce-forward food made from locally sourced ingredients.
Joey
There is so much to taste at Joey, a climate-controlled outdoor space in the Galleria. A Canadian concept, Joey serves an array of dishes.
McIntyre's - Downtown
Located in the Historic Market Square area of Downtown Houston, McIntyre's second location holds down their reputation as a neighborhood bar.  Complete with a pavillion, this bar is dubbed Downtown Houston's largest covered patio bar.
Mo Better Brews
Mouthwatering, beautifully crafted vegan food is available at Mo Better Brews near Third Ward and the Museum District.
ReikiNa
The artfully crafted dishes at ReikiNa in City Centre are complimented by the art on the walls and the music in the background.
Soto
Hamachi, bluefin tuna and Japanese whiskey are all served in a delightfully aesthetic manner at Soto in Midtown.
OPENINGS IN JUNE
Angel Share
Drink for a good cause at Angel Share in downtown Houston. The charity bar will donate a portion of profits to a different non-profit each month. 
Bādolina
Baked goods and tasty treats galore fill the shelves at Bādolina Bakery & Cafe in Rice Village. Bādolina is the brainchild of partner and executive pastry chef Michal Michaeli and it houses and showcases her dedication to the craft of baking.
Daisy Buchanan Lounge
Formerly Bar Victor, Daisy Buchanan is an intimate space in Montrose that complements the "classic is cool again" vibe and feel of adjacent Gatsby's Prime Steakhouse.
Feges BBQ - Spring Branch
Houston loves its barbecue and Feges BBQ is no exception. Patrick Feges, a self-taught pitmaster known in the culinary world as the 'Whole Hog Guy', has teamed up with industry veteran and Chopped champion Erin Smith to open the second location of Feges BBQ in Spring Branch. 
Tarka - West Houston
Kabobs, curries and more. That sizzling sound and spicy aroma, the explosion of the senses when spices meet a hot pan… that's Tarka. Tarka Indian Kitchen is a fast and affordable Indian food based restaurant which started in 2009 and has now expanded to west Houston.
FM Kitchen & Bar - Montrose
With its expansive outdoor space, relaxing atmosphere, and food inspired by Texas road trips, Chef Ryan Hildebrand's FM Kitchen and Bar second location is a welcome addition to Montrose. 
OPENINGS IN MAY
da Gama Canteen
Nestled in the Heights, da Gama canteen serves fine-casual Indian dishes including plant-based menu items, organic wine and delicious cocktails.
Fitzcarraldo
With palm trees and fringey umbrellas galore, the vibe at Fitzcarraldo is fit for the wanderlusters of Houston. The restaurant near EaDo hosts Asian-inspired eats and cocktails easy to throw down the hatch along with the island atmosphere.
Le Jardinier at MFAH
Le Jardinier at MFAH, a restaurant serving exquisitely refined food in a unique museum setting, is led by Michelin Star Chef Alain Verzeroli. The concept is rooted in French culinary technique and inspired by seasonal ingredients used at the peak of their potential.
Serca Wines Tasting Room
Housed in a 1902 historic Heights home, Serca Wines tasting room is a lovely spot to try the glasses of Malbec Rosé, Corte Blanc, Merlot, Gran Corte, Malbec Reserva and Cabernet Franc they pour.
OPENINGS IN APRIL
Cafe Leonelli
Cafe Leonelli within the Nancy and Rich Kinder Building at the Museum of Fine Arts, Houston (MFAH) embraces Italy's culinary culture to offer traditional Italian cuisine in a friendly and relaxed environment. 
Fegen's
Fegen's, the new namesake restaurant from veteran Houston chef Lance Fegen and his F.E.E.D. Restaurant Group partners Carl Eaves, serves classic American fare and cocktails in the Heights.
Gatsby's Prime Steakhouse
Just a stone's throw from the Houston Museum District, a historic and storied Montrose Boulevard block that has marked decades of memorable occasions and launched many a chef's career, has a new steward: Gatsby's Prime Steakhouse. 
Hoi An Quan
Hoi An Quan dishes out traditional central Vietnamese dishes in Chinatown.
Space Cowboy
Space Cowboy serves up tropical drinks and island food in a vibrant, colorful and quirky hotel bar in the Heights.
Tonight & Tomorrow 
Tonight & Tomorrow, tucked in the Houston historic La Colombe d'Or in Montrose, serves breakfast, lunch, and dinner that highlight the uniqueness of the neighborhood it calls home.
OPENINGS IN MARCH
The 915
Named for the area code in El Paso, The 915 dishes out comfort Tex Mex entrees and sides in the Heights.
Halal Guys - Downtown
Made famous by their wildly popular food cart in New York City, the Houston outpost for Halal Guys brings quintessential Mediterranean street food to their brick-and-mortar location in Downtown Houston.
Holiday Inn Express/Staybridge Suites
Stay close to the shopping in Houston at the Holiday Inn Express and Staybridge Suites - Houston Galleria Area. The centrally located, stylish property offers two distinct lodging experiences under one roof and includes 2,600 square feet of shared, flexible meeting & event space. 
La Colombe D'Or Hotel
The Montrose-central, arts-focused La Colombe d'Or Hotel offers 32 suites in three collective styles and a charming and personalized experience. Uniquely offering a private collection of over 350 art pieces on display publicly, the boutique hotel has been around since the late 1970s but was renovated in the spring of 2021.
Trellis Spa
Trellis Spa celebrates the healing, soothing, and rejuvenating powers of water with a series of exquisite treatments in a tranquil setting within the 18 acre property of The Houstonian Hotel, Club, & Spa. A renovation completed in 2021 made it the largest luxury spa in Texas.
MARCH
MARCH, a Mediterranean dining experience and lounge, lives in Montrose, and in true Montrose fashion lends itself to a truly unique dining experience.
OPENINGS IN FEBRUARY
BlendIn Coffee Club
Self-described as a "tree-to-cup adventure," BlendIn Coffee near Memorial Park serves coffee from around the world accompanied by delightful pastries.
Kanpai Club
Settled almost discreetly right beside Hando, a handroll restaurant in the Heights, Kanpai Club dishes out small plates and unique cocktails.
KP's Kitchen
Smack dab in the heart of Memorial, KP's Kitchen is a self-described elegant, fast-casual bistro. Dishing out American-fare and chef-driven specialties, this family-friendly restaurant offers salads, sandwiches and entrees in addition to shareable plates paired with your favorite $5 BYOB beverage and family-packs.
Local Foods Market (LFM)
Local Foods Market (LFM), nestled in Rice Village, serves favorites from Local Foods restaurant along with expanded grocery offerings, counter service, and a wine shop on the second floor dedicated to natural, organic, hard-to-find wines at below retail prices. 
Messina Hof Wine Cellars - Richmond
Texas' most awarded winery, Messina Hof Wine Cellars hosts one of its four locations at the agricultural-based farm community of Harvest Green in Richmond, Texas, just a short drive from Houston city limits. Messina Hof Harvest Green Winery & Kitchen is the Greater Houston area's largest winery. 
Roots
A neighborhood wine bar and eatery in EaDo called Roots offers an approachable wine and dine experience allowing guests to "try before they buy" with a fully automated wine dispensing machine.
Tom N Tom's - Galleria
Located in the heart of Houston's Galleria area, Tom N Tom's serves up delicious, fresh coffee paired with flavorful food from Korean inspired brands.
OPENINGS IN JANUARY
Dégust
A unique dining experience invites Houston diners to explore worldly dishes in Spring Branch at Degust. The chef describes the cuisine as Mexican/Spanish influenced with a Japanese approach.
Hyatt Place Houston - Downtown
The Hyatt Place - Houston/Downtown is a full service hotel in the heart of Downtown Houston and a short walk from the Theater District and Minute Maid Park. The 150-room hotel in the historic, 16-story Southwestern Bell building brings guests close to shopping, dining, and venues like the House of Blues and Revention Music Center.
Lefty's Cheesesteaks - Federal Rd.
In East Houston, Lefty's Cheesesteaks can be found thanks to Houston's very own Texans quarterback, Deshuan Watson. Originally a Detroit staple, Lefty's found its way to Houston in late 2020 with plans to open more locations in the area.
The Nash
The Nash in Downtown Houston features a modern American menu, floor-to-ceiling bar and a friendly atmosphere. 
Thirteen
Local NBA superstar for the Houston Rockets, James Harden, showcased his other passion — food — in early 2021 with his opening of Thirteen, a posh restaurant and bar serving upscale dishes, cocktails and wine. Located in Midtown, Thirteen offers a true fine dining experience.
Ume
Sushi lovers will be in heaven at Ume in the Heights. Sashimi samplers and poke-style bluefin tuna grace the menu along with other sushi dishes guaranteed to delight guests with their fresh taste and presentation.
OPENINGS IN DECEMBER
93' Til
An upscale, late-night hangout in Montrose serves 12 delectable dishes in a chill, couch-lined environment with vinyl records for decor.
Bateel
Ever had a gourmet date? Not with your significant other, but to eat! That's what Bateel in City Centre serves up — delicious, beautiful dates varying in sweetness to accommodate differing tastebuds.
Hidden Omakase
Diners fatigued from decision-making need look no further. There's no need for a menu at Hidden Omakase in the Galleria area. Tucked away on a side street of W. Alabama got the restaurant its name along with its 12-course tasting menu.
Kanau Sushi
Midtown's high-rise, Drewery Place, hosts Kanau Sushi, an imitation of the latest sushi bars in Japan. 
Lefty's Cheesesteaks
Within walking distance to the Medical Center and NRG Stadium, Lefty's Cheesesteaks can be found thanks to Houston's very own Texans quarterback, Deshuan Watson. 
Rice Village Farmers Market
The Rice Village Farmers Market hosts more than 40 vendors offering local shoppers and visitors fresh flowers, artisan chocolate, zero-waste home essentials, delectable cheeses, unique gifts and so much more.
Tres Tacos, Tequilas y Todo
Exotic tastes await adventurous eaters near midtown at Tres Tacos, Tequilas y Todo where diners can find the unique flavors of Mexican-Arabic fusion.
OPENINGS IN NOVEMBER
Acadian Coast
Near Downtown Houston, Acadian Coast serves Gulf Coast seafood for lunch and dinner and pastries, including beignets, in the mornings.
Bistro 555
Located in West Houston, Bistro 555 serves up classic French cuisine from owner Geneviève Guy's tastes of home in Alsace in eastern France.
Fat Cat Creamery - Garden Oaks
Get your paws on a scoop (or two) of Fat Cat Creamery ice cream and experience for yourself why just three year-round staples -- Mexican Vanilla, Chocolate Stout and Strawberry Buttermilk-- keep regulars pouncing on the door for more.
Forth and Nomad Coffee
Forth and Nomad, the Houston Heights-based lifestyle marketplace for clothing, home goods, and wellness is a full-service coffee and pastry bar in a 4,500-square-foot flagship storefront at 731 Yale St., near the Heights Mercantile.
Katz's Deli & Bar - Heights
Late-night noshers purr over this all-hours Montrose eatery with a city-slick atmosphere. Crave blintzes at midnight or corned beef and cabbage at sunrise? This is your place. Cops from next door rub shoulders with families, politicos and all walks of the Heights good life at this sleek, brick-paved hot spot.
MFAH Kinder
The Nancy and Rich Kinder Building at the Museum of Fine Arts Houston in the museum district contains both departmental and cross-departmental galleries.
The Sporting Club
An open-air concept from So Clutch in Rice Military called The Sporting Club serves brunch, dinner, spirits and cocktails on Washington Avenue. 
Xin Chao
A talented Houston team combined their culinary gifts to give birth to Xin Chao restaurant. MasterChef winner and owner of The Blind Goat, Christine Ha joined forces with Saigon House's Tony J. Nguyen to create a tasty menu that offers a modern twist on traditional Vietnamese dishes made with locally sourced ingredients.
OPENINGS IN OCTOBER
East End Backyard
Experience colorful art, a huge dog-friendly outdoor patio, a wide selection of drinks, and the best of Houston's food trucks at East End Backyard. Owner, Houston Dynamo legend Brian Ching wanted to create a laid-back outdoor space with enough room for people and their dogs to safely socialize with friends. 
Houston Botanic Gardens
Drift away in the midst of exotic and native plants, flowers and trees complimented by butterflies, birds and other wildlife that make up the Houston Botanic Garden. It is easy to discover and connect with the beauty and splendor of nature in the Garden's 132 acres surrounded by Sims Bayou in what once was a public golf course.
OPENINGS IN SEPTEMBER
White Elm Cafe & Bakery
Four hospitality veterans have combined their talents to stir up a cafe and bakery concept that is sure to please Houston foodies. Guests can spend the entire day at White Elm Cafe & Bakery, from waking up in the morning to oven fresh baked breads and pastries to having lunch or dinner at the full-service, dine-in cafe or walk up counter.  
Street to Kitchen
Look out Thai lovers, there's a new reason to celebrate. Street to Kitchen is spicing up Houston's East End with traditional Thai dishes made from locally sourced ingredients. Self-described as unapologetically, authentically Thai, Chef Benchawan Painter uses family recipes from her grandma's neighborhood kitchen in Thailand where she grew up and enhances them with techniques she learned in some of Houston's top restaurants. East deliciously meets west at Street to Kitchen.  
Bludorn
Diners can take their taste buds on a food journey with Chef, now restaurant owner Aaron Bludorn. His namesake, Bludorn Restaurant is the Netflix Final Table stars' first solo venture, and it's located in Houston's historic Fourth Ward neighborhood.  
OPENINGS IN AUGUST
White Elm Cafe & Bakery
White Elm Cafe Bakery is a reflection of the best of its four owners: Christopher "Chico" Ramirez of Dinner Table Investments, Tasos Katsaounis, owner of Bread Man Baking and Chez Nous owners Scott and Stacy Simonson.
Street to Kitchen
Look out Thai lovers, there's a new reason to celebrate. Street to Kitchen is spicing up Houston's East End with traditional Thai dishes made from locally sourced ingredients. 
Bludorn
Diners can take their tastebuds on a food journey with Chef, now restaurant owner Aaron Bludorn. His namesake, Bludorn Restaurant is the Netflix Final Table stars' first solo venture, and it's located in Houston's historic Fourth Ward neighborhood.  
Killen's of the Heights
Good news for his longtime fans, the barbecue guru from Pearland is expanding his food empire. Ronnie Killen is opening a second Houston-based restaurant, he calls Killen's inside Loop 610. Inspired by memories of his grandmother's home cooking and family dinners, his newest venture focuses on southern comfort dishes, although some recipes are a throwback to his five other restaurant concepts.
OPENINGS IN JULY
Goode Bird
Make way for Goode Bird—the newest addition to the popular Houston family of restaurants. You may be able to guess by the name, Goode Bird focuses on chicken, southern-inspired fried chicken that spends an entire day soaking in a mix of sea salt, thyme, seasoned buttermilk, and Texas honey before it hits the hot grease. 
State Fare Kitchen & Bar (Sugarland)
A repeat performance for State Fare Kitchen & Bar, this time in Sugar Land Town Square. The restaurant known for its Southern comfort food in its second location will offer what it calls "upbeat Southern cuisine."  
OPENINGS IN FEBRUARY
Adair - Downtown
As children of the founders of Skeeter's Mesquite Grill and Los Tios Mexican Restaurants, siblings Nick Adair and Katie Adair Barnhart have long dreamt of the day they would open their own restaurant concept and their vision came to fruition with Adair Kitchen.
Alma
Highland Village, home to lots of Houston's upscale shopping spots, is also home to authentic South American dishes thanks to Alma. 
BORI
Foodies can indulge in A5 Wagyu from Japan, dry-aged steaks, and filet mignon prepared at their table at BORI in Spring Branch. Serving Korean BBQ, BORI is the first of its kind in Houston.
The Burger Joint - Heights
Head to the Heights and sink your teeth into a hand-crafted, locally-sourced burger at The Burger Joint. From classic to offbeat, the menu offers a wide variety of burgers to satisfy any palate.
The Federal Grill - Memorial
The Federal Grill's second location in Memorial continues the reputation of the American restaurant by offering an impressive whiskey collection and plates of delectable comfort food.
Local Group Brewing
Foodie-approved bites and craft beer is a winning combo at Local Group Brewing in the Houston Heights.
Urban South Brewery
New Orleans and Houston have at least one thing in common — Urban South Brewery. Nestled between the Houston Heights and Rice Military in Houston Sawyer Yards, the brewery offers New England style and European style IPAs and other craft beers.
Wing Squad
Wing-lovers living or traveling near West University Place will rejoice to know wings can be delivered in a sealed bag, hot and ready to eat right to your door, wherever that may be.
OPENINGS IN JANUARY
Eighteen36
Houston is in every detail at Eighteen36 in Upper Kirby, named for the year the city was founded, down to the Houston-themed cocktails served alongside Greek-American dishes.
El Topo
A little West Texas flair made its way to West University Place in early 2020 by serving up hand-pressed tortillas, fresh salsas and even from-scratch pastries. 
The Gordy
The Gordy, a 66,850 square foot three-theatre campus is nestled on the outskirts of Montrose as a venue built to entertain Houston and its visitors.
Mutiny Wine Room
A fine wine tasting room in the Heights known as Mutiny Wine Room opened in 2020 for Houstonians and visitors with sophisticated wine taste.
Sugar Room
Shiny, sparkling drinks and donuts is the delectable combo that makes up Sugar Room in the Heights.
Sunset
Sunset, where cocktails are created with sunsets in mind in a space where visitors can view Houston's finest while sipping them, is located in East Downtown Houston.
The Turkey Leg Hut - Galleria 
Houston's Galleria area is the home to the stuffed turkey leg and other innovative food items, The Turkey Leg Hut.
VooDoo Doughnut
A Portland-original donut shop opened in 2020 in the Heights with its first drive-thru location. VooDoo Doughnuts is decked out with graffiti murals, serves a variety of interesting flavored donuts and is open 24 hours a day.
OPENINGS IN DECEMBER
Antone's - Med Center
A local favorite for nearly fifty years, Antone's still makes their "original" po' boys using the same recipe and quality ingredients that its founder used. The menu includes a tasty array of other sandwiches, New Orleans style po' boys, salads, pizzas and sides.
Bamboo House
Famously known for their peking duck and soup dumplings, Bamboo House serves high-quality Chinese food for lunch and dinner near Greenway Plaza.
Christina Greene
The shoppable studio located in Rice Village showcases all of Christina Greene's semi-precious jewelry as well as clothing, purses, home décor and an assortment of gifts.
Common Bond - Heights
Located on historic 19th Street in the Heights, Common Bond bakery and cafe offers an impressive savory menu as well as a vast array of viennoiserie, pastry, bread, gelato and more.
Halal Guys - Garden Oaks
Made famous by their wildly popular food cart in New York City, the Houston outpost for Halal Guys brings quintessential Mediterranean street food to their brick-and-mortar location in the Heights area.
Jeni's - Heights
Grab a spoon for a taste of a delectable treat on historic 19th Street in the Heights at Jeni's, an ice cream shop serving scoops of uniquely smooth-textured ice cream in an assortment of flavors.
Moku Bar
Fresh sushi quality fish is flown daily to the Heights at Moku Bar, a poke bowl, fast, casual restaurant.
Sticky's Chicken
The Houston Heights is home to  Sticky's Chicken, a food-truck-turned-restaurant serving an array of chicken coated with mouth-watering sauces.
OPENINGS IN NOVEMBER
Buffalo Bayou Brewing
The brewery upgraded to a new location in 2019 featuring a three-story, 28,000-square-foot facility. Hosting a capacity of 50,000 barrels a year the restaurant seats 200 and serves more than 70 beers on tap.
Guard and Grace
A modern steakhouse concept called Guard and Grace lives in One Allen Center in Downtown Houston and features a complete charcuterie station and raw bar. 
Koffeteria
East Downtown is home to Koffeteria, an upscale bakery dishing out pastries, coffee, ice cream, and plated desserts.
Merus Grill
Uptown Park is home to Merus Grill, the first of its name in the restaurants owned by J. Alexander's Holdings, Inc. The seafood and steakhouse serves a variety of classics that frequenters of the J. Alexander's eateries will recognize as well as some fresh dishes whipped up specifically for this concept. 
Politan Row
Politan Row offers a twist on the food hall concept in Rice Village with shareable dishes and big community tables to encourage the beauty of eating together.
Pop Up Shop - Galleria
Next to Nordstrom's at The Galleria Mall, there is a Pop Up Shop featuring an array of Houston's entrepreneurial spirits working to grow the small business scene in the big city.
Popfancy Pops - Chinatown
Sweet treats in Chinatown are plentiful, but PopFancy is a popular spot for an icy goodies. Serving up fresh-made popsicles, the sweet shop's treats are made using fresh produce hand-selected at the peak of season, so the flavor menu changes often.
Tecovas
Rice Village has boots that Texas locals love, and visitors can snag them at Tecovas. Tecovas makes handmade, high quality boots and advertises them at reasonable prices.
The Waffle Bus
Breakfast connoisseurs and lovers must head to the Heights to try Houston food truck The Waffle Bus's first brick and mortar restaurant. The food truck has been operating since 2012, but the first store opened in 2019.
OPENINGS IN OCTOBER
Annie's Cafe & Bar
This chic Galleria restaurant serves no-frills Texas-inspired American cuisine with a hefty wine list and cocktail area for those looking for a fun night out.  
Benjy's
This Rice Village hotspot has gotten a makeover but still keeps all the charm and fabulous cuisine Houstonians have come to expect. 
Eugene's
A lively bar and fresh seafood make this Gulf Coast restaurant a must-visit for any fish lover. 
Rosalie
Rosalie is a classic Italian restaurant located in the ultra-chic C. Baldwin hotel. Fresh pasta and pizza are standouts on the menu from chef Chris Cosentino.
Squable
Comforting and inviting, this Heights-area restaurant serves up European food with an inventive cocktail list. 
Traveler's Table
Take a trip around the world at this eclectic restaurant showcasing dishes from different parts of the globe. 
Universal Standard 1:1
This intimate shopping is a revolutionary way to spend some cash. Part store, part community space, Universal Standard 1:1 offers stylists, hot merchandise and community space for events. 
OPENINGS IN SEPTEMBER
Cadente
From the team who brought Houston The Pit Room comes this Tex-Mex restaurant serving up staples like tamales, enchiladas and of course, fresh margaritas. 
Electric FeelGood
Deemed Houston's "retro space saloon," this Midtown bar offers food and drinks that are sure to make everyone smile. Oh, did we forget to mention the indoor slide?
One Dim Sum
Located in Midtown, this dim sum hotspot is open seven days a week offering sum-thing different with dim sum specialties and authentic Chinese favorites. 
Postino Montrose
The second Postino, located where Montrose Mining Company once was, dishes up "snack things," as well as craft beer and wine. 
Rosie Cannonball
Chef Adam Garcia has created a little piece of Italy in the heart of the Montrose district. With high-quality flatbreads, charred vegetables and an array of pasta dishes, this charming restaurant is casual dining at it's finest.  
The Toasted Coconut
Get toasted at this new tiki-inspired restaurant and bar featuring a fun patio, indoor lounge and adult sandbox. Sip on specialty cocktails as you munch on small bites like thai crispy rice, skewers and delectable dumplings. 
Wings of Houston
Grab your bros and head to this Houston wing joint for some of the best and most creative wings in the city. With more than 20 different sauces, Wings of Houston serves up wings that will make any game day much more exciting and flavorful.  
OPENINGS IN AUGUST
Cambria Hotel Houston
Cambria Hotel in Downtown Houston is a beautiful part of Choice Hotels' upscale Cambria Hotels & Suites collection that offers contemporary style and convenience for the modern traveler.
Davis Street at Hermann Park
Chef Mark Holley closed two Museum District restaurants in 2017, but has since combined the favorite menu items of each and added more to re-open Davis Street at Hermann Park. Located inside the Mosaic hi-rises on the edge of historic Hermann Park, Davis Street at Hermann Park serves New American dishes.
Mama Ninfa's Tacos Y Tortas
One of Understory's treasures in Downtown Houston is Mama Ninfa's Tacos Y Tortas. Serving Mexican street-style tacos, tortas and traditional Tex-Mex fare for breakfast, lunch and dinner, Mama Ninfa's is a spinoff of The Original Ninfa's, a Houston Tex-Mex favorite.
Montrose Cheese & Wine
Montrose Cheese & Wine features 12-15 cheeses and 125 wines in a small but darling 800-square-foot store in Montrose. The charming spot is both retail shop and café, offering cheese, wine, charcuterie, pastries and coffee.
Penny Quarter
In Montrose, guests can top off the morning with an espresso or cap off their night with a glass of wine at Penny Quarter. Self described as an "all day café and bar," Penny Quarter pours fresh brews and wines from an extensive wine selection from 7 a.m. to midnight or 2 a.m. on weekends.
Pepper Lunch
Chinatown is home to a "DIY" teppan style Japanese restaurant called Pepper Lunch. Meals at Pepper Lunch come out piping hot on iron plates so you can "sizzle it your way."
Tikila's
Tikila's, a tiki-themed tequila bar in the Heights features palm trees and cabanas in addition to the obvious — margaritas, mojitos, an array of frozen drinks and plenty of other cocktails to choose from.
Understory
Houston's Downtown tunnel system got bigger, better, lighter and brighter when Understory changed the scene in 2019. The space includes 10,000 square feet of retail and 20,000 square feet of public space, making it a spacious entryway to the tunnel system.
OPENINGS IN JULY
AC Hotel Houston
The AC Hotel by Marriott Houston Downtown (AC Houston) is the first AC hotel in Houston and only the second in Texas. Developed by NewcrestImage, the property is an adaptive reuse of a historic 1914 building in downtown Houston.
BB Lemon - Montrose
B&B Butcher's more casual offshoot, BB Lemon, was inspired by the simple joys of meat maestro Benjamin Berg's childhood in New York.
Bellaire Food Street
The heart of Houston's Chinatown hosts a center known as Bellaire Food Street, featuring food-truck-turned restaurants, fusion food stops and an array of dessert shops.
Bravery Chef Hall
Downtown Houston became cutting edge in the culinary world when Bravery Chef Hall opened on Travis Street in 2019.
Fat Ni BBQ
Nothing says Chinatown in Houston like a Chinese street food and BBQ menu combo, and that's exactly what Fat Ni BBQ has to offer.
Meet Fresh
Taiwanese teas, treats and desserts arrived in Chinatown in 2019 when Meet Fresh opened on Bellaire Food Street. The restaurant originally opened in Taiwan in 2007 and has since expanded to America, Canada, Japan and Vietnam.
Mendocino Farms
A slice of California arrived in Texas in 2019 when Mendocino Farms opened in Rice Village. The sandwich shop first opened in downtown Los Angeles and, after expanding to several other California cities, made its way to Texas with Houston first one the list. 
Migo Saigon
Serving up Vietnamese street food in Chinatown, Migo Saigon Food Street was one of the first restaurants to open in Bellaire Food Street. 
Monkey's Tail
Monkey's Tail, a Mexican-American bar near the Heights, features craft cocktails, a creative bar food menu, dog-friendly patio and a pool table.
OPENINGS IN JUNE
Beard Papa's
Houston's Chinatown is home to the "world's best creampuffs" with Beard Papa's. With more than a dozen cream puff options, Beard Papa's offers guests the opportunity to create their own combination of shell and cream for a customized mouth-watering treat.
C. Baldwin Hotel
An anchor for The Allen Center at the gateway to Downtown, C. Baldwin honors the brash and fiercely independent Charlotte Baldwin Allen, The Mother of Houston. Convenient sky-bridges connect the hotel to the Allen Center buildings and Heritage Plaza.
Flower & Cream
West University got a little sweeter when Flower & Cream opened in 2019. Destined for Instagram sensationalism, Flower & Cream serves up fancy desserts in a picturesque shop just waiting for ice cream taste-tester models to stroll in.
Loch Bar
Sometimes there's nothing better than fresh oysters, towering seafood displays and good drinks. Anyone looking for an upscale seafood experience should visit Loch Bar in the River Oaks District. This iconic Baltimore establishment is the third location of its kind and hosts plenty of ways to indulge in delicious fare.
Lotti Dotti
Montrose is known for hosting an array of unique restaurant and bar concepts, and Lotti Dotti is no exception. A patio bar serving craft cocktails and bar food, Lotti Dotti gets Houstonians and visitors outside even in the hottest months of the year.
MAD Houston
Tapas, a Madrid menu and authentic Spanish cocktails and nightlife are just the highlights at MAD Houston in the River Oaks District. With a menu focused on tapas and paellas, MAD will keep the flavors coming to the table all night long.
Ouzo Bay
The Mediterranean arrived in River Oaks District when Ouzo Bay opened in summer 2019. With a Greek wine list, handcrafted cocktails, small batch whiskeys and seafood caught around the world, the menu is sure to wow guests and take their taste buds to another continent.
Shake Shack - Downtown
New York's "roadside" burger stand sprouted from a hot dog cart in Madison Square Park back in 2001, quickly developing a cult following that lined up daily for double stack burgers, cheese fries and frozen custard. In the years since, Shake Shack has planted permanent roots throughout the Big Apple and the rest of the U.S., so area fans were elated to find that the fast food biz would be expanding to Houston in fall 2016.
Strato 550
With the highest vantage point in Downtown Houston, Strato 550 offers seasonal Mediterranean-influenced lunch dishes, perfect for the business-traveler on the go.
The Original Ninfa's Uptown
All the locals know the original Ninfa's is the best location for fajitas, queso, margaritas and homemade tortillas, so rather than opening another franchise location, the owners brought the original to Uptown.
OPENINGS IN MAY
B.B. Italia
In the ever-growing Energy Corridor in Houston, B.B. Italia and B.B. Pizza To Go have made a home for themselves as an Italian restaurant with a fresh-take on the traditional cuisine.
Cloud 10 Creamery - Montrose
Touted as one of Houston's best dessert spots, Cloud 10 Creamery's location in Montrose, right on the border of Upper Kirby, may surprise even the most discerning frozen treat connoisseur.
Magnol French Baking
Just outside the loop in Spring Branch, Magnol French Baking serves pastries and fresh baked organic bread to patrons and wholesellers alike.
Nap Bar
Visitors and locals alike can take a little snooze in the middle of the day in Houston's Rice Village at Nap Bar, which is just what it sounds like — a local establishment for tired passersby to take a break from the hustle with their eyes closed.
Snowy Village
Snowy Village in Chinatown serves up bingsu, Korean shaved ice for Houston locals and visitors to give the city a taste of Asian desserts.
Taco Stop
A Heights favorite that started as a food truck for locals to grab a taco on their way to I-10 became a brick and mortar in 2019.
Trendy Dumpling
Near Upper Kirby, made-to-order dumplings come hot and fresh to tables at Trendy Dumpling. Offering soup dumplings and authentic sichuan cuisine, Trendy Dumpling
Tropicales
Just north of Rice Village, chips, queso and refreshing alcoholic beverages spiked with hibiscus await visitors at Tropicales.
OPENINGS IN APRIL
1751 Sea & Bar
Hop on over to 1751 Sea + Bar in the Heights for a unique dining and drinking experience straight out of the Gulf Coast.
AVEVA Rugby Stadium
In Central Southwest Houston, AVEVA Stadium is home to the Houston SaberCats Rugby team and is the first of its kind in Houston and the second in the United States.
Booza
Located just outside the loop is the first Middle Eastern-esque ice cream shop in town, Booza, home of the "stretchy ice cream."
Daphne's
A piece of Greece in the Houston Heights called Daphne's is serving up Mediterranean fare jam-packed with healthful benefits.
Mina Ristorante
Upper Kirby is home to Mina Ristorante, a charming locale serving Italian inspired comfort food.
The Pink Elephant Room
On Washington Avenue in the Heights, there is a dive bar with a pool table known as The Pink Elephant Room.
The Smoking Pot
Located in Spring Branch, The Smoking Pot serves CBD oil-based products and coffee, without the THC that Texas prohibits.
Verdine
Smack dab in the heart of the Houston Heights is a plant-based restaurant serving up vegan and vegetarian dishes popping with color.
OPENINGS IN MARCH
Common Bond - Medical Center
Located in the Medical Center, Common Bond bakery and cafe offers an impressive savory menu as well as a vast array of viennoiseries, pastries, breads, gelatos and more. Come for breakfast, lunch or a late afternoon pastry and cup of coffee.
Emerson Sloan - Memorial/Tanglewood
Emerson Sloan is a go-to modern party supply store in Houston. Catering to kids, teens, and adults, owner Kim Etheridge's well-edited collection of clever, curated items never fails to delight those who walk through the doors.
Houston Cider Company
Located in the Greater Heights, Houston Cider Company is within walking and biking distance of all of the Heights communities. The cidery is Houston's first of its kind and serves minimally processed ciders.
Kubo's Sushi & Washoku
Between the Heights and Downtown, Kubo's Sushi & Washoku treats sushi lovers to a delectable collection of Japanese cuisine.
Les Ba'get
After closing its original restaurant in Montrose, Les Ba'get opened for the visitors of Houston Heights on 34th Street. Known for their bahn mi sandwiches, this Vietnamese cafe is a local favorite. 
Penny Whistle
Located in Montrose, the Penny Whistle replaced the infamous Harp Irish Pub but kept all the endearing favorites of Houston locals. Known for their Steak Night and Tallboy Tuesday events, the pub also has ping pong, jukebox, darts and foosball for diners' entertainment. 
Taste Bar + Kitchen
A Midtown lively, casual dining spot, Taste Bar + Kitchen whips up various versions of fried chicken and waffles, like General Tso's Chicken & Waffles and even vegan chicken & waffles made with chicken fried cauliflower.
Unicorn Magical Dessert Bar
The Unicorn Magical Dessert Bar showers Montrose with scads of sparkly ice creams, lemonades, hot chocolates and other sweet treats.
OPENINGS IN FEBRUARY
Decant Urban Winery
Decant Urban Winery is nestled north of the Heights where guests can learn about the wine-making process and taste a variety of small-batch wines.
Hopdoddy - Heights
Right down the street from the shopping district on 19th Street in the Heights is a burger-lover's haven — Hopdoddy.
Orange Artichoke Kitchen
A grab and go eatery in the Heights, Orange Artichoke Kitchen serves fresh food, made with whole ingredients for people in a hurry.
Slowpokes
Slowpokes, a coffee and snack stop with two location in Upper Kirby and the Heights, describes themselves as a "community shop" where visitors can take time to relax. 
Tropical's Colombian Restaurant 
Tropical's Colombian Restaurant in Montrose offers to-go Colombian food. 
True Anomaly Brewing
Located in a transformed warehouse in EaDo, True Anomaly Brewing hosts a variety of beers designed to surprise taste buds and satisfy beer enthusiasts. 
Verandah Progressive Indian Restaurant
Upper Kirby is home to Verandah, an upscale progressive Indian restaurant serving flavor-packed, authentic Indian lunch and dinner dishes.