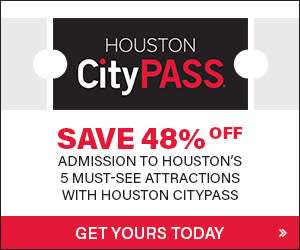 New & Notable
Development never stops in H-Town! New restaurants, bars, and attractions are opening all the time. Consider this your go-to guide for staying in the know in Houston.
Want to stay up-to-date on openings? Become a Houston Insider and we'll deliver the latest happenings to your mailbox once a month – plus access to exclusive events and more.
OPENINGS IN FEBRUARY
Adair - Downtown
As children of the founders of Skeeter's Mesquite Grill and Los Tios Mexican Restaurants, siblings Nick Adair and Katie Adair Barnhart have long dreamt of the day they would open their own restaurant concept and their vision came to fruition with Adair Kitchen.
Alma
Highland Village, home to lots of Houston's upscale shopping spots, is also home to authentic South American dishes thanks to Alma. 
BORI
Foodies can indulge in A5 Wagyu from Japan, dry-aged steaks, and filet mignon prepared at their table at BORI in Spring Branch. Serving Korean BBQ, BORI is the first of its kind in Houston.
The Burger Joint - Heights
Head to the Heights and sink your teeth into a hand-crafted, locally-sourced burger at The Burger Joint. From classic to offbeat, the menu offers a wide variety of burgers to satisfy any palate.
The Federal Grill - Memorial
The Federal Grill's second location in Memorial continues the reputation of the American restaurant by offering an impressive whiskey collection and plates of delectable comfort food.
Local Group Brewing
Foodie-approved bites and craft beer is a winning combo at Local Group Brewing in the Houston Heights.
Urban South Brewery
New Orleans and Houston have at least one thing in common — Urban South Brewery. Nestled between the Houston Heights and Rice Military in Houston Sawyer Yards, the brewery offers New England style and European style IPAs and other craft beers.
Wing Squad
Wing-lovers living or traveling near West University Place will rejoice to know wings can be delivered in a sealed bag, hot and ready to eat right to your door, wherever that may be.
OPENINGS IN JANUARY
Eighteen36
Houston is in every detail at Eighteen36 in Upper Kirby, named for the year the city was founded, down to the Houston-themed cocktails served alongside Greek-American dishes.
El Topo
A little West Texas flair made its way to West University Place in early 2020 by serving up hand-pressed tortillas, fresh salsas and even from-scratch pastries. 
The Gordy
The Gordy, a 66,850 square foot three-theatre campus is nestled on the outskirts of Montrose as a venue built to entertain Houston and its visitors.
Mutiny Wine Room
A fine wine tasting room in the Heights known as Mutiny Wine Room opened in 2020 for Houstonians and visitors with sophisticated wine taste.
Sugar Room
Shiny, sparkling drinks and donuts is the delectable combo that makes up Sugar Room in the Heights.
Sunset
Sunset, where cocktails are created with sunsets in mind in a space where visitors can view Houston's finest while sipping them, is located in East Downtown Houston.
The Turkey Leg Hut - Galleria 
Houston's Galleria area is the home to the stuffed turkey leg and other innovative food items, The Turkey Leg Hut.
VooDoo Doughnut
A Portland-original donut shop opened in 2020 in the Heights with its first drive-thru location. VooDoo Doughnuts is decked out with graffiti murals, serves a variety of interesting flavored donuts and is open 24 hours a day.
OPENINGS IN DECEMBER
Antone's - Med Center
A local favorite for nearly fifty years, Antone's still makes their "original" po' boys using the same recipe and quality ingredients that its founder used. The menu includes a tasty array of other sandwiches, New Orleans style po' boys, salads, pizzas and sides.
Bamboo House
Famously known for their peking duck and soup dumplings, Bamboo House serves high-quality Chinese food for lunch and dinner near Greenway Plaza.
Christina Greene
The shoppable studio located in Rice Village showcases all of Christina Greene's semi-precious jewelry as well as clothing, purses, home décor and an assortment of gifts.
Common Bond - Heights
Located on historic 19th Street in the Heights, Common Bond bakery and cafe offers an impressive savory menu as well as a vast array of viennoiserie, pastry, bread, gelato and more.
Halal Guys - Garden Oaks
Made famous by their wildly popular food cart in New York City, the Houston outpost for Halal Guys brings quintessential Mediterranean street food to their brick-and-mortar location in the Heights area.
Jeni's - Heights
Grab a spoon for a taste of a delectable treat on historic 19th Street in the Heights at Jeni's, an ice cream shop serving scoops of uniquely smooth-textured ice cream in an assortment of flavors.
Moku Bar
Fresh sushi quality fish is flown daily to the Heights at Moku Bar, a poke bowl, fast, casual restaurant.
Sticky's Chicken
The Houston Heights is home to  Sticky's Chicken, a food-truck-turned-restaurant serving an array of chicken coated with mouth-watering sauces.
OPENINGS IN NOVEMBER
Buffalo Bayou Brewing
The brewery upgraded to a new location in 2019 featuring a three-story, 28,000-square-foot facility. Hosting a capacity of 50,000 barrels a year the restaurant seats 200 and serves more than 70 beers on tap.
Guard and Grace
A modern steakhouse concept called Guard and Grace lives in One Allen Center in Downtown Houston and features a complete charcuterie station and raw bar. 
Koffeteria
East Downtown is home to Koffeteria, an upscale bakery dishing out pastries, coffee, ice cream, and plated desserts.
Merus Grill
Uptown Park is home to Merus Grill, the first of its name in the restaurants owned by J. Alexander's Holdings, Inc. The seafood and steakhouse serves a variety of classics that frequenters of the J. Alexander's eateries will recognize as well as some fresh dishes whipped up specifically for this concept. 
Politan Row
Politan Row offers a twist on the food hall concept in Rice Village with shareable dishes and big community tables to encourage the beauty of eating together.
Pop Up Shop - Galleria
Next to Nordstrom's at The Galleria Mall, there is a Pop Up Shop featuring an array of Houston's entrepreneurial spirits working to grow the small business scene in the big city.
Popfancy Pops - Chinatown
Sweet treats in Chinatown are plentiful, but PopFancy is a popular spot for an icy goodies. Serving up fresh-made popsicles, the sweet shop's treats are made using fresh produce hand-selected at the peak of season, so the flavor menu changes often.
Tecovas
Rice Village has boots that Texas locals love, and visitors can snag them at Tecovas. Tecovas makes handmade, high quality boots and advertises them at reasonable prices.
The Waffle Bus
Breakfast connoisseurs and lovers must head to the Heights to try Houston food truck The Waffle Bus's first brick and mortar restaurant. The food truck has been operating since 2012, but the first store opened in 2019.
OPENINGS IN OCTOBER
Annie's Cafe & Bar
This chic Galleria restaurant serves no-frills Texas-inspired American cuisine with a hefty wine list and cocktail area for those looking for a fun night out.  
Benjy's
This Rice Village hotspot has gotten a makeover but still keeps all the charm and fabulous cuisine Houstonians have come to expect. 
Eugene's
A lively bar and fresh seafood make this Gulf Coast restaurant a must-visit for any fish lover. 
Rosalie
Rosalie is a classic Italian restaurant located in the ultra-chic C. Baldwin hotel. Fresh pasta and pizza are standouts on the menu from chef Chris Cosentino.
Squable
Comforting and inviting, this Heights-area restaurant serves up European food with an inventive cocktail list. 
Traveler's Table
Take a trip around the world at this eclectic restaurant showcasing dishes from different parts of the globe. 
Universal Standard 1:1
This intimate shopping is a revolutionary way to spend some cash. Part store, part community space, Universal Standard 1:1 offers stylists, hot merchandise and community space for events. 
OPENINGS IN SEPTEMBER
Cadente
From the team who brought Houston The Pit Room comes this Tex-Mex restaurant serving up staples like tamales, enchiladas and of course, fresh margaritas. 
Electric FeelGood
Deemed Houston's "retro space saloon," this Midtown bar offers food and drinks that are sure to make everyone smile. Oh, did we forget to mention the indoor slide?
One Dim Sum
Located in Midtown, this dim sum hotspot is open seven days a week offering sum-thing different with dim sum specialties and authentic Chinese favorites. 
Postino Montrose
The second Postino, located where Montrose Mining Company once was, dishes up "snack things," as well as craft beer and wine. 
Rosie Cannonball
Chef Adam Garcia has created a little piece of Italy in the heart of the Montrose district. With high-quality flatbreads, charred vegetables and an array of pasta dishes, this charming restaurant is casual dining at it's finest.  
The Toasted Coconut
Get toasted at this new tiki-inspired restaurant and bar featuring a fun patio, indoor lounge and adult sandbox. Sip on specialty cocktails as you munch on small bites like thai crispy rice, skewers and delectable dumplings. 
Wings of Houston
Grab your bros and head to this Houston wing joint for some of the best and most creative wings in the city. With more than 20 different sauces, Wings of Houston serves up wings that will make any game day much more exciting and flavorful.  
OPENINGS IN AUGUST
Cambria Hotel Houston
Cambria Hotel in Downtown Houston is a beautiful part of Choice Hotels' upscale Cambria Hotels & Suites collection that offers contemporary style and convenience for the modern traveler.
Davis Street at Hermann Park
Chef Mark Holley closed two Museum District restaurants in 2017, but has since combined the favorite menu items of each and added more to re-open Davis Street at Hermann Park. Located inside the Mosaic hi-rises on the edge of historic Hermann Park, Davis Street at Hermann Park serves New American dishes.
Mama Ninfa's Tacos Y Tortas
One of Understory's treasures in Downtown Houston is Mama Ninfa's Tacos Y Tortas. Serving Mexican street-style tacos, tortas and traditional Tex-Mex fare for breakfast, lunch and dinner, Mama Ninfa's is a spinoff of The Original Ninfa's, a Houston Tex-Mex favorite.
Montrose Cheese & Wine
Montrose Cheese & Wine features 12-15 cheeses and 125 wines in a small but darling 800-square-foot store in Montrose. The charming spot is both retail shop and café, offering cheese, wine, charcuterie, pastries and coffee.
Penny Quarter
In Montrose, guests can top off the morning with an espresso or cap off their night with a glass of wine at Penny Quarter. Self described as an "all day café and bar," Penny Quarter pours fresh brews and wines from an extensive wine selection from 7 a.m. to midnight or 2 a.m. on weekends.
Pepper Lunch
Chinatown is home to a "DIY" teppan style Japanese restaurant called Pepper Lunch. Meals at Pepper Lunch come out piping hot on iron plates so you can "sizzle it your way."
Tikila's
Tikila's, a tiki-themed tequila bar in the Heights features palm trees and cabanas in addition to the obvious — margaritas, mojitos, an array of frozen drinks and plenty of other cocktails to choose from.
Understory
Houston's Downtown tunnel system got bigger, better, lighter and brighter when Understory changed the scene in 2019. The space includes 10,000 square feet of retail and 20,000 square feet of public space, making it a spacious entryway to the tunnel system.
OPENINGS IN JULY
AC Hotel Houston
The AC Hotel by Marriott Houston Downtown (AC Houston) is the first AC hotel in Houston and only the second in Texas. Developed by NewcrestImage, the property is an adaptive reuse of a historic 1914 building in downtown Houston.
BB Lemon - Montrose
B&B Butcher's more casual offshoot, BB Lemon, was inspired by the simple joys of meat maestro Benjamin Berg's childhood in New York.
Bellaire Food Street
The heart of Houston's Chinatown hosts a center known as Bellaire Food Street, featuring food-truck-turned restaurants, fusion food stops and an array of dessert shops.
Bravery Chef Hall
Downtown Houston became cutting edge in the culinary world when Bravery Chef Hall opened on Travis Street in 2019.
Fat Ni BBQ
Nothing says Chinatown in Houston like a Chinese street food and BBQ menu combo, and that's exactly what Fat Ni BBQ has to offer.
Meet Fresh
Taiwanese teas, treats and desserts arrived in Chinatown in 2019 when Meet Fresh opened on Bellaire Food Street. The restaurant originally opened in Taiwan in 2007 and has since expanded to America, Canada, Japan and Vietnam.
Mendocino Farms
A slice of California arrived in Texas in 2019 when Mendocino Farms opened in Rice Village. The sandwich shop first opened in downtown Los Angeles and, after expanding to several other California cities, made its way to Texas with Houston first one the list. 
Migo Saigon
Serving up Vietnamese street food in Chinatown, Migo Saigon Food Street was one of the first restaurants to open in Bellaire Food Street. 
Monkey's Tail
Monkey's Tail, a Mexican-American bar near the Heights, features craft cocktails, a creative bar food menu, dog-friendly patio and a pool table.
OPENINGS IN JUNE
Beard Papa's
Houston's Chinatown is home to the "world's best creampuffs" with Beard Papa's. With more than a dozen cream puff options, Beard Papa's offers guests the opportunity to create their own combination of shell and cream for a customized mouth-watering treat.
C. Baldwin Hotel
An anchor for The Allen Center at the gateway to Downtown, C. Baldwin honors the brash and fiercely independent Charlotte Baldwin Allen, The Mother of Houston. Convenient sky-bridges connect the hotel to the Allen Center buildings and Heritage Plaza.
Flower & Cream
West University got a little sweeter when Flower & Cream opened in 2019. Destined for Instagram sensationalism, Flower & Cream serves up fancy desserts in a picturesque shop just waiting for ice cream taste-tester models to stroll in.
Loch Bar
Sometimes there's nothing better than fresh oysters, towering seafood displays and good drinks. Anyone looking for an upscale seafood experience should visit Loch Bar in the River Oaks District. This iconic Baltimore establishment is the third location of its kind and hosts plenty of ways to indulge in delicious fare.
Lotti Dotti
Montrose is known for hosting an array of unique restaurant and bar concepts, and Lotti Dotti is no exception. A patio bar serving craft cocktails and bar food, Lotti Dotti gets Houstonians and visitors outside even in the hottest months of the year.
MAD Houston
Tapas, a Madrid menu and authentic Spanish cocktails and nightlife are just the highlights at MAD Houston in the River Oaks District. With a menu focused on tapas and paellas, MAD will keep the flavors coming to the table all night long.
Ouzo Bay
The Mediterranean arrived in River Oaks District when Ouzo Bay opened in summer 2019. With a Greek wine list, handcrafted cocktails, small batch whiskeys and seafood caught around the world, the menu is sure to wow guests and take their taste buds to another continent.
Shake Shack - Downtown
New York's "roadside" burger stand sprouted from a hot dog cart in Madison Square Park back in 2001, quickly developing a cult following that lined up daily for double stack burgers, cheese fries and frozen custard. In the years since, Shake Shack has planted permanent roots throughout the Big Apple and the rest of the U.S., so area fans were elated to find that the fast food biz would be expanding to Houston in fall 2016.
Strato 550
With the highest vantage point in Downtown Houston, Strato 550 offers seasonal Mediterranean-influenced lunch dishes, perfect for the business-traveler on the go.
The Original Ninfa's Uptown
All the locals know the original Ninfa's is the best location for fajitas, queso, margaritas and homemade tortillas, so rather than opening another franchise location, the owners brought the original to Uptown.
OPENINGS IN MAY
B.B. Italia
In the ever-growing Energy Corridor in Houston, B.B. Italia and B.B. Pizza To Go have made a home for themselves as an Italian restaurant with a fresh-take on the traditional cuisine.
Cloud 10 Creamery - Montrose
Touted as one of Houston's best dessert spots, Cloud 10 Creamery's location in Montrose, right on the border of Upper Kirby, may surprise even the most discerning frozen treat connoisseur.
Magnol French Baking
Just outside the loop in Spring Branch, Magnol French Baking serves pastries and fresh baked organic bread to patrons and wholesellers alike.
Nap Bar
Visitors and locals alike can take a little snooze in the middle of the day in Houston's Rice Village at Nap Bar, which is just what it sounds like — a local establishment for tired passersby to take a break from the hustle with their eyes closed.
Snowy Village
Snowy Village in Chinatown serves up bingsu, Korean shaved ice for Houston locals and visitors to give the city a taste of Asian desserts.
Taco Stop
A Heights favorite that started as a food truck for locals to grab a taco on their way to I-10 became a brick and mortar in 2019.
Trendy Dumpling
Near Upper Kirby, made-to-order dumplings come hot and fresh to tables at Trendy Dumpling. Offering soup dumplings and authentic sichuan cuisine, Trendy Dumpling
Tropicales
Just north of Rice Village, chips, queso and refreshing alcoholic beverages spiked with hibiscus await visitors at Tropicales.
OPENINGS IN APRIL
1751 Sea & Bar
Hop on over to 1751 Sea + Bar in the Heights for a unique dining and drinking experience straight out of the Gulf Coast.
AVEVA Rugby Stadium
In Central Southwest Houston, AVEVA Stadium is home to the Houston SaberCats Rugby team and is the first of its kind in Houston and the second in the United States.
Booza
Located just outside the loop is the first Middle Eastern-esque ice cream shop in town, Booza, home of the "stretchy ice cream."
Daphne's
A piece of Greece in the Houston Heights called Daphne's is serving up Mediterranean fare jam-packed with healthful benefits.
Mina Ristorante
Upper Kirby is home to Mina Ristorante, a charming locale serving Italian inspired comfort food.
The Pink Elephant Room
On Washington Avenue in the Heights, there is a dive bar with a pool table known as The Pink Elephant Room.
The Smoking Pot
Located in Spring Branch, The Smoking Pot serves CBD oil-based products and coffee, without the THC that Texas prohibits.
Verdine
Smack dab in the heart of the Houston Heights is a plant-based restaurant serving up vegan and vegetarian dishes popping with color.
OPENINGS IN MARCH
Common Bond - Medical Center
Located in the Medical Center, Common Bond bakery and cafe offers an impressive savory menu as well as a vast array of viennoiseries, pastries, breads, gelatos and more. Come for breakfast, lunch or a late afternoon pastry and cup of coffee.
Emerson Sloan - Memorial/Tanglewood
Emerson Sloan is a go-to modern party supply store in Houston. Catering to kids, teens, and adults, owner Kim Etheridge's well-edited collection of clever, curated items never fails to delight those who walk through the doors.
Houston Cider Company
Located in the Greater Heights, Houston Cider Company is within walking and biking distance of all of the Heights communities. The cidery is Houston's first of its kind and serves minimally processed ciders.
Kubo's Sushi & Washoku
Between the Heights and Downtown, Kubo's Sushi & Washoku treats sushi lovers to a delectable collection of Japanese cuisine.
Les Ba'get
After closing its original restaurant in Montrose, Les Ba'get opened for the visitors of Houston Heights on 34th Street. Known for their bahn mi sandwiches, this Vietnamese cafe is a local favorite. 
Penny Whistle
Located in Montrose, the Penny Whistle replaced the infamous Harp Irish Pub but kept all the endearing favorites of Houston locals. Known for their Steak Night and Tallboy Tuesday events, the pub also has ping pong, jukebox, darts and foosball for diners' entertainment. 
Taste Bar + Kitchen
A Midtown lively, casual dining spot, Taste Bar + Kitchen whips up various versions of fried chicken and waffles, like General Tso's Chicken & Waffles and even vegan chicken & waffles made with chicken fried cauliflower.
Unicorn Magical Dessert Bar
The Unicorn Magical Dessert Bar showers Montrose with scads of sparkly ice creams, lemonades, hot chocolates and other sweet treats.
OPENINGS IN FEBRUARY
Decant Urban Winery
Decant Urban Winery is nestled north of the Heights where guests can learn about the wine-making process and taste a variety of small-batch wines.
Hopdoddy - Heights
Right down the street from the shopping district on 19th Street in the Heights is a burger-lover's haven — Hopdoddy.
Orange Artichoke Kitchen
A grab and go eatery in the Heights, Orange Artichoke Kitchen serves fresh food, made with whole ingredients for people in a hurry.
Slowpokes
Slowpokes, a coffee and snack stop with two location in Upper Kirby and the Heights, describes themselves as a "community shop" where visitors can take time to relax. 
Tropical's Colombian Restaurant 
Tropical's Colombian Restaurant in Montrose offers to-go Colombian food. 
True Anomaly Brewing
Located in a transformed warehouse in EaDo, True Anomaly Brewing hosts a variety of beers designed to surprise taste buds and satisfy beer enthusiasts. 
Verandah Progressive Indian Restaurant
Upper Kirby is home to Verandah, an upscale progressive Indian restaurant serving flavor-packed, authentic Indian lunch and dinner dishes.
 
OPENINGS IN JANUARY
The Candle Bar
The Candle Bar is just what it sounds like, a place to make candles and have a drink (or two). 
Decadent Coffee and Dessert Bar
Indulge in something decadent at Decadent Coffee and Dessert Bar.
Decatur Bar & Pop-Up Factory
Committed to enhancing local creativity among Houston's food and beverage craftspeople, Decatur Bar & Pop-Up Factory is now welcoming Houston foodies galore.
Dish Society
Dish Society's fifth Houston-area location is in the Heights and presents fresh and local plates by quick and convenient counter service. 
El Segundo
A late-night hot spot with refreshing drinks and tasty bites, El Segundo is the perfect post-partying destination.
Killen's TMX
Killen's TMX is Chef Ronnie Killen's fifth restaurant concept, and he put in the time to travel and study the cuisine on top of the years he grew up in Texas simply eating Tex-Mex.
Mastrantos
Located in the Heights neighborhood, Mastrantos is a family-style restaurant serving global fare.
Truth BBQ
Truth BBQ is a meat-eater's haven in the Heights starring Texas favorites: meat and comforting sides. 
Walking Stick Brewery
Nestled in Garden Oaks, a neighborhood north of the Heights, Walking Stick Brewing Co. is the creation of husband and wife Andy and Angie Dunn.
OPENINGS IN DECEMBER
Betsy's at Evelyn Park
Inside the beautiful yellow house at the southwest corner of Evely's Park in Bellaire, Betsy's serves breakfast and casual lunches and snacks perfect for a picnic at the park. 

Blanco Tacos + Tequila (Galleria)
This popular Mexican chain from Arizona has landed in The Galleria in Houston, bringing with it a full menu of tacos, burrito bowls, enchiladas and fajitas.

Blood Bro.'s BBQ
So the story goes for the three Alief friends who've put their own twist on Texas barbecue by injecting Asian influences and flavors into sides and seasonings. Now they have a permanent home in Bellaire, with brightly colored orange walls and wooden tables and booths.

Finn Hall
Head on over to the downtown food hall "where Houston gathers," Finn Hall. At more than 20,000 sq. ft., Finn Hall assumes the space of the city's iconic art deco tower, previously home to JPMorgan Chase in the heart of Downtown Houston. 

Flying Biscuit Cafe 
Atlanta-based breakfast chain, Flying Biscuit Café, opened its doors in Memorial City offering a casual spot for breakfast, lunch and dinner.

Kolache Shoppe (new Heights location)
Opening its second location in The Heights, Kolache Shoppe is upping the ante in the Houston kolache game by focusing on handcrafted kolaches and small batch coffee.

Neyow's Creole Cafe
Originating in New Orleans, the heart of Creole culture and cuisine, Neyow's offers a true taste of Louisiana. Known for their delicious char-grilled oysters and BBQ shrimp, it's impossible not to savor the flavors of each dish. 

Snooze, an A.M. Eatery - Galleria
Brunch lovers can now enjoy Snooze's brunch creations at the Centre at Post Oak Shopping Center across from Galleria.
OPENINGS IN NOVEMBER
BB Lemon
B&B Butcher's more casual offshoot, BB Lemon , was inspired by the simple joys of meat maestro Benjamin Berg's childhood in New York.

Indianola 
Located in Downtown's EaDo area, Indianola offers modern American cuisine on sharable plates. 

Irma's Southwest
Irma's Southwest, the newer version of Irma's Southwest Grille, offers authentic Tex-Mex right next to Minute Maid Park.

Ivy Bar & Bistro
Not far from The Galleria, inside the luxurious newly renovated Fiori Spa, lies a charming rooftop bistro called Ivy Bar & Bistro perfect for lunch with friends. 

The Menil Drawing Institute
The Menil Drawing Institute is the first freestanding facility dedicated entirely to the acquisition, study, exhibition, conservation, and storage of modern and contemporary drawings. 

Miss Carousel
Located in downtown's EaDo area, Miss Carousel is a refreshing throwback to a classic, refined cocktails bar. 

The Rustic
From country musician Pat Green and restaurateurs Kyle Noonan and Josh Sepkowitz, The Rustic unveiled its third location in Avenida Houston, next to George R. Brown Convention Center. 

Vinny's
Who wants a jumbo slice of pizza? Introducing, Vinny's. Located in the heart of EaDo next to Indianola and Miss Carousel, Vinny's offers big rectangular pizzas and large slices in gourmet fashion.  
OPENINGS IN OCTOBER
Bisou
Located in the River Oaks District, Bisou is a casual dining spot with a globally-inspired cuisine set at the River Oaks Shopping Center. The restaurant's concept of modern American food, with "dashes of French" cuisine, comes from legendary chef and restaurateur Frédéric Perrier.
Eunice
Located in Upper Kirby, Eunice is a Cajun and Creole brasserie in Greenway Plaza. Under the direction of Chef Drake Leonards, the restaurant is a perfect spot for a quick and casual bite. 
Flower Child
A guilt-free lunch and dinner option near The Galleria? Oh, count us in. This health-focused Uptown addition is going to have you sporting a peace sign on one hand and a kombucha in the other in no time.
Georgia James
Houston, we have a new steakhouse. Sure, in Houston it might seem a bit cliché, but in true Chris Shepherd fashion, the restaurant is unconventional, driven by quality and above all, fun.
Kanaloa
Kanaloa is an honest-to-goodness, sheets-to-the-wind tiki and rum bar in the Market Square of downtown Houston. This little taste of paradise offers an impressive selection of rum and tropical cocktails, both classical and creative, in a funky Pacific island setting. 
Mai's Baguettes
For many people, the idea of a sandwich on a light, crispy baguette may suggest "French Cafe". The diverse community of Houston knows better, and Mai's Baguettes is the perfect example
Pop + Pan 
This lunchtime favorite in the Heights area is known for their decadent sandwiches and creative popcorn flavors. Using an age-old family popcorn recipe which includes no butter or salt, their humble beginnings at local farmer's markets quickly spun into a more permanent location. 
Rooftop Cinema Club
The Uptown/Galleria area is now offering a particularly unique experience, and it comes with a view. The Rooftop Cinema Club is now open and there isn't anything else quite like it.
Shun Japanese Kitchen
Local 2nd generation Japanese chef Naoki Yoshida, his wife Renee and his team, have created a Houston specific Japanese restaurant. Diners can look forward to dishes ranging from toro tartare and dumplings stuffed with carnitas to the restaurant's take on kakigori, a Japanese shaved ice dessert, topped with sake syrup. 
Tribute at The Houstonian
TRIBUTE will serve breakfast, lunch and dinner and feature food and flavors from around the region. Sophisticated and vibrant, the interior is designed for morning to evening dining, drinking and gathering with friends.
OPENINGS IN SEPTEMBER
Blackbird Izakaya
The Heights recently welcomed Blackbird Izakaya. For those not familiar with the term, izakayas are informal Japanese pubs traditionally visited for after-work drinks and dinner.
Cacao & Cardamom - River Oaks
The tiny jewel-box store in River Oaks Shopping Center is the second location for Cacao & Cardamom.
EggHaus Gourmet
The restaurant is the brainchild of the King's Group, the same group behind King's Beirgarten and King's Beerhaus. With 13 gourmet kolaches to choose from, patrons can enjoy bratwurst, smoked polish, drunken chicken stuffed with Spaten Lager marinade, sautéed peppers and buffalo sauce.
Indigo
Chef Jonathan "Jonny" Rhodes takes diners through a cultural and historical exploration of soul food at his north Houston restaurant, Indigo. 
La Lucha
In the mood for fried chicken or a seafood dinner? La Lucha, chef Ford Fry's new restaurant in the Houston Heights, is just the ticket. 
One Fifth: Mediterranean
The third iteration of James Beard award-winning chef Chris Shepherd's ambitious One Fifth restaurant opened in August 2018, called One Fifth: Mediterranean, bringing Houstonians a taste of the cuisine of the eastern Mediterranean and northern Africa. 
Shabu Zone
Hot pot fans will love this all-you-can eat shabu shabu restaurant Shabu Zone in Chinatown. The new restaurant offers a varied selection of ingredients for diners to create their own hot pot. 
Shell Shack
At the first Houston outpost of Dallas-based chain Shell Shack, diners can get a seafood boil made their way. 
Smoosh (Brick & Mortar)
Those who had the chance to try Smoosh's delicious ice cream sandwiches can now enjoy them any time at the popular food truck's new brick-and-mortar location. At the cheery Heights store, painted brightly in orange and teal, visitors can make their own ice cream sandwich creations and enjoy them on site.
Superica
Native Houston chef, Ford Fry, opened his long-awaited restaurant, Superica. The Houston outpost of his Atlanta restaurant by the same name offers diners a mix of Tex-Mex classics such as tacos, tamales and fajitas, and traditional Mexican dishes such as pozole and menudo.
OPENINGS IN AUGUST
Chills 360
Chills 360, a popular Dallas-based ice cream shop known for its Thai ice cream rolls, arrived to Montrose with its totally Instagram-worthy ice cream treats. 

The Classic – All Day
Benjy Levit, owner of Benjy's and Local Foods, has brought a new neighborhood restaurant, The Classic - All Day, to Washington Avenue. 

Etro Lounge
This popular 80s and electronic music lounge has found a new home in downtown Houston. Having outgrown their space in Montrose, Etro Lounge is now ready to party at its new digs on Main Street, where clubgoers can dance the night away to 80s, indie and electro music.

Kau Ba Saigon Kitchen
Kau-Ba Saigon Kitchen opened to much fanfare as celebrity chef Nikki Tran brings her take on "Viejun", a fusion of Vietnamese and Cajun, to Houston. 

Pizza Motus
Will Gruy, a native Texan and former motorcycle racer who spent part of his childhood in Italy, opened Pizza Motus because he missed the unique crispness and flavor of the pizza he ate as a kid on the streets of Rome. 

Pop + Pan 
Formerly known as Houston Panini & Provisions, Pop + Pan is back with a new name and in its shiny new, expanded digs after a short hiatus to refresh the property.

Sing
Described as Houston's first fresh-casual Asian restaurant, SING offers Houstonians a taste of Singapore. 

Twisted Love 
Twisted Love offers hand crafted pan-Asian influenced flavors made with premium ingredients. Located in Chinatown, this new ice cream shop puts a literal twist on the delicious dessert.

Vibrant
Is it possible for a restaurant to mix wellbeing and pleasure? At Vibrant, they're doing just that. Vibrant creates foods that are gluten free, dairy free, refined sugar free and non-GMO.
OPENINGS IN JULY
Fusion Eats
Fusion Eats expands the concept of Fusion Taco, offering tacos, homemade salsa, sauces and tortillas, complemented by margaritas, draft beer and pitchers.
International Smoke
The brainchild of Michael Mina and Ayesha Curry (yes, Steph Curry's wife), International Smoke aims to offer a culinary experience through the art of grilling. 
Kau-Ba Saigon Kitchen 
Kau-Ba Saigon Kitchen opened to much fanfare as celebrity chef Nikki Tran brings her take on "Viejun", a fusion of Vietnamese and Cajun, to Houston. 
El Segundo Swim Club
Tucked away in East End is a new membership-based swimming facility that offers a fun and lively ambiance complemented by an exciting drink menu. 
La Villa Saint-Tropez 
Nestled in Houston's Montrose district, this chic French Mediterranean restaurant will transport you to the French Riviera. 
Matcha Cafe Maiko 
Matcha lovers rejoiced with the arrival of the Houston outpost of Matcha Cafe Maiko, a Hawaiian chain solely dedicated to this popular powdered green tea.
Present Company 
The retro, Palm Beach-inspired patio bar located in Montrose is stunning with its bright pink, yellow and orange hues, tropical accents, birdcage chandeliers and neon lights. 
OPENINGS IN JUNE
East Hampton Sandwich Co.
After recently opening up in the River Oaks District, Dallas-based restaurant East Hampton Sandwich Co. is making its way to the Montrose neighborhood. 

Flying Pho
Located in the Garden Oaks neighborhood just north of downtown, pho-enthusiasts can rejoice at Flying Pho, where warm bowls of Hanoi-style soup await.

Katz's Deli and Bar (renovation)
There's a new look at Katz's Deli and Bar which meshes old and new, creating an environment that fits the needs and wants of its loyal, late-night visitors. 

Nobu
While Houston certainly has its fair share of hot spots for creative rolls and delicately sliced sashimi, few have the international prestige of the newly opened Nobu at the Houston Galleria.

Pitch 25 Beer Park
Pitch 25 is a brand new, soccer-themed bar, grill and epic neighborhood hangout for followers of the beautiful game. 

Tubs Poutine
Tubs Poutine offers a choose-your-own-gravy-covered-adventure any French fry lover can get behind. 
OPENINGS IN MAY
4J Brewing Co.
Women-owned and family-operated 4J Brewing Company is the product of a family passion that turned into a business. Siblings Jessica, Jackie, Joanna and Jennifer know good beer and how to brew it. 

Burger Libre
Burger Libre is a fun lucha libre-inspired burger joint in La Porte, about 30 minutes southeast of Houston.

Gus's World Famous Fried Chicken
This Memphis-style fried chicken chain with a devoted following finally arrived in Houston after a nearly two-year wait.

La Vista 101
La Vista 101 is Chef Greg Gorden's newest version of a neighborhood favorite. The reimagined (and relocated) Italian eatery is located in the heart of the historic Heights and serves up bold Italian flavors, great drinks, and a relaxing atmosphere.

Leiberman's Eatery, Market, Gifts
Those who visited Leibman's on Memorial Drive and Kirkwood before it closed will find the same impressive selection of wines, prepared foods, gourmet food products and gifts they were used to at its new digs near Memorial City Mall.

Lua Viet Kitchen
This fast-casual Vietnamese restaurant in Montrose brings Vietnamese dishes prepared with local and high quality ingredients to Alabama Row, a development on the corner of West Alabama and Mandell.

Museum of Fine Arts, Houston - Glassell School of Art
The teaching institute of the Museum of Fine Arts, Houston moved to a new location as part of the museum's $450 million renovation project. The Brown Foundation Plaza, along with the Glassell School of Art, serve as a public gateway to the Susan and Fayez Sarofim Campus, creating a new public greenspace in Houston.

Poitín
Poitin is located in the heart of the burgeoning Washington Avenue Arts District at Sawyer Yards. The 9,600-square-foot full-service restaurant and bar is the brainchild of restaurateur Ian Tucker, who in 2017 launched Balls Out Burger in the Heights following 16 years of experience owning and managing successful concepts in his native Dublin.

Truck Yard
Describing itself as an adult playground, Truck Yard Houston offers brews, grub and tunes in a come-as-you-are atmosphere. With its first location in Dallas, Truck Yard chose Houston as the perfect spot for its second location.

UB Preserv (formerly Underbelly)
James Beard award-winning Chef Chris Shepherd turned the success of his restaurant Underbelly into a concept for his new restaurant UB Preserv. UB Preserv pushes the limits of dining to offer new and interesting menu options.

Wanna Bao
Soup dumpling enthusiasts, unite! Wanna Bao offers Szechuan and Shanghainese cuisine in Houston's Midtown area. 
OPENINGS IN APRIL
Blue Onyx Bistro
Taking three things Houstonians love and combining them into one concept is what makes Chef David Chang's Blue Onyx Bistro the perfect choice for any palate.

The Cottonmouth Club
The Cottonmouth Club, located in the historic Brewster Building at 108 Main St., is Downtown's newest cocktail experience.

Diced Poke
Houston welcomes another poke restaurant with Diced Poke in Midtown. Described as chef driven and locally owned, Diced Poke offers more than the typical poke venue. 

Les Noo'dle
Just when you thought Vietnamese cuisine in Houston couldn't get any better, Les Noo'dle in Montrose hits the scene with much buzzed about pho.
Postino WineCafe
This Phoenix-based restaurant is bringing its award-winning wine and beer program to Heights Mercantile. Inside its swinging glass doors, Postino WineCafe features local art, vintage music posters and a large art installation made from cut up skateboards sourced from Postino guests and small skate shops around the country. 

Tea + Victory
Calling all board game fans! Tea + Victory in Shady Acres is redefining game night by treating Houstonians to more than 500 board games in a coffee shop setting. 
Velvet Taco - Montrose
Dallas-based Velvet Taco continues to expand its upscale taqueria concept, opening a fifth in Houston's Montrose neighborhood. 
The Yellow Cup Coffee & Tea
Described as a place to slow down, connect and enjoy the moment, The Yellow Cup Coffee & Tea is a great spot to pick up some coffee before work or to catch a mid-afternoon break.
OPENINGS IN MARCH
Bloom & Bee
Inside the luxurious The Post Oak Hotel in Uptown Houston, Bloom & Bee invites diners to fresh, locally inspired dishes in a gorgeous setting. The restaurant at Houston Rockets owner and famed restaurateur Tillman Fertitta's newest development is reminiscent of a lush garden filled with beautiful flowers, including blown glass blooms that hang from the dining room's ceiling.

Bouchee Patisserie
Transport yourself to Paris at this confectionery in the lobby of The Post Oak Hotel at Uptown Park. Like many of the additions to the newest development by Houston Rockets owner and restaurateur Tillman Fertitta, this Parisian-inspired gourmet pastry and coffee shop has a striking aesthetic.

Craft F&B
Kick back at Craft F&B, a gastropub in The Post Oak Hotel at Uptown Park, the latest venture of Houston Rockets owner and Landry's owner Tillman Fertitta. Exposed brick, concrete floors and exposed ducts give this casual restaurant an industrial vibe while rich woods and dark colors add warmth to its atmosphere.

The Escape Game Houston
Located in CityCentre, The Escape Game Houston joins the list as the third Texas location (Austin opened in December 2015 and Dallas opened in May 2017) and like its predecessors, the Houston location makes those dreams you have of cracking a mystery or saving the world a reality.

Feges BBQ
Houston loves its barbecue and Feges BBQ is no exception. Patrick Feges, a self-taught pitmaster known in the culinary world as the 'Whole Hog Guy', has teamed up with industry veteran and Chopped champion Erin Smith to open Feges BBQ in Greenway Plaza. 

Fig & Olive
After enjoying a day shopping at The Galleria, treat yourself to a meal at the 7,000-square foot dining destination Fig & Olive. The French Riviera-inspired restaurant is an oasis in the middle of the hustle and bustle of Houston's shopping district.

H Bar
Step back in time at H Bar. The vintage-inspired bar is located in The Post Oak Hotel at Uptown Park. Sip on creative cocktails while you lounge on velvet banquets. Black-and-white photos adorn the walls creating a sensual environment for any date or just a night cap. 

Rodeo Goat 
After enchanting the Dallas-Fort Worth area with their first two outposts, restaurateur Shannon Wynne and his partners, Keith Schlabs and Larry Richardson are bringing the creative burger concept, Rodeo Goat Ice House, to Houston. 

The Post Oak Hotel at Uptown Houston
The Post Oak's 38-story tower boasts the epitome of luxury and Houston class. Located in the Galleria area, this mixed-used space includes a hotel, residential units, restaurants and Houston's first, and only, Bugatti dealership.

Victor
Take a trip to Paris at the new bar Victor, located at 4321 Montrose. Named for the French author Victor Hugo, this bar/lounge is the perfect destination for Houston Francophiles.
OPENINGS IN FEBRUARY
BCK: Kitchen & Cocktail Adventures
From the owners of Bosscat Kitchen + Libations comes BCK: Kitchen & Cocktail Adventures. The Heights neighborhood bar and eatery serves American fare inspired by the owners' childhood favorites.

Coral Sword
Love coffee and gaming? Coral Sword is the place for you. A collaboration between former Astros player Hunter Pence, his wife Alexis, Greenway Coffee's David Buehrer, Ming Chen of Comic Book Men, and barista and gamer Sanford Bledsoe, III, the East End coffee, comics and gaming bar is an exciting place to hang out.

Frank's Backyard
Relax with a beer in hand at Frank's Backyard, an addition to the already popular Frank's Pizza that aims to help you feel as if you were hanging out in someone's backyard in the middle of downtown Houston.

Kulture
The Breakfast Klub's Marcus Davis brings his take on African-inspired cuisine to downtown with the opening of Kulture. African and classic jazz tunes provide soothing background music to the casually-elevated atmosphere, made complete with colorful tribal and jazz artworks.

Local Foods - Heights 
Fans of Benjy Levit's wildly popular Local Foods were excited when the restaurateur opened a Heights location in early 2018. The Heights location in the Mercantile features an expansive patio facing the bike trail, the shops first free standing juice bar and a seasonal menu with locally-sourced ingredients.

Night Heron
Named after the herons that nest on in the century-old live oaks of North and South Boulevards in Montrose, Night Heron is Agricole Hospitality's (Coltivare, Revival Market, Eight Row Flint) first Montrose establishment. The come-as-you-are neighborhood bar and restaurant serves small and shared plates from executive chef Jacob Pate and a bar program at the hands of general manager Julie Rogers.
OPENINGS IN JANUARY
Flip'n Patties
Flip 'n Patties  opened its first brick-and-mortar in the Briar Forest area near Energy Corridor. Houstonians welcomed the new concept, which started out as a Filipino food truck and foodie-favorite for locals. 
Green Ceviche
In line with the recent demand for poke shops in Houston, Green Ceviche is bringing the flavor and freshness of South America to Westheimer Road near Dairy Ashford.
Golden Bagels & Coffee
Move over store-bought bagels! Katz Coffee is expanding its' Houston brand to offer a bagel shop that caters to bagel lovers everywhere at Golden Bagels & Coffee. Centered in the Heights, the coffee shop and bagel-lovers market offers several options for guests thanks to their cosmopolitan meets old-world approach to bagels. 
Harlem Road BBQ
On the outskirts of town – just inside Highway 99 in southwest Houston – you'll find a small, rustic building on the side of Harlem Road. Here hungry patrons can be found lined up for some of the city's biggest BBQ flavor at Harlem Road Texas BBQ.
Holman Draft Hall
Midtown welcomes its newest watering hole in the long-waited Holman Draft Hall. Armed with industrial chic décor, seating for large and small parties alike, and over 100 selections of beer and wine on tap, get ready to settle in to your new favorite neighborhood spot.
Italian American Grocery Co. 
Italian American Grocery Co. brings visitors grocery authentic food, frozen treats, beer and spirits. Located in the Heights neighborhood, the interior has an industrial feel, with natural light, wide aisles, and the wafting aromas of freshly-baked goods made daily.
Willie G's
If you think you know what to expect from Willie G's, think again. Houston Rockets owner and famed restaurateur, Tillman Fertitta, has a revamped take on his longstanding seafood restaurant. 
Snooze: An AM Eatery - Heights
Denver-based breakfast joint, Snooze, an A.M. Eatery, opened in the Heights and locals can't get enough of the company's creative spin on breakfast tacos, sandwiches and pancakes. 
 
OPENINGS IN DECEMBER
Cavo Coffee
The River Oaks District just received a jolt of energy with the opening of Cavo Coffee. Cavo Coffee is a project of Siphon Coffee co-founder Michael Caplan, and uses the same beans sourced from Houston's own Amaya Roasters and Portland's Heart Roasters, and made by using the siphon method that gives Caplan's first coffee shop its name.
Doris Metropolitan (formerly Triniti)
It's not hard to find an amazing steakhouse in Houston, but Doris Metropolitan is not your traditional steakhouse. Founded by three business partners who share a Middle Eastern heritage, the menu pulls inspiration from their ancestry through the restaurant's robust meat seasonings and vegetable-forward appetizers.
El Tiempo Cantina (Webster/Clear Lake)
The eighth El Tiempo location is bringing its Tex-Mex empire to the Webster/Clear Lake area. Sizzling fajitas provide delicious background noise in the authentic border town Cantina.
Emmaline
Part bistro, part bar, part lounge, Emmaline is the new neighbor hotspot in the Montrose area. Inspired by iconic places like The Ivy in West Hollywood, designer Ashley Putnam created a welcoming space with floor to ceiling windows with Instagram-worthy views of the Houston skyline, a garden room and an upstairs deck perfect for enjoying specialty cocktails.
Goode Co. Kitchen & Cantina
Houstonians dining out in the Memorial neighborhood are in for a very Goode experience! After 40 years of serving some of our city's best comfort food, the Goode Company family of restaurants has opened an exciting new westside spot offering delicious Tex-Mex cuisine at Goode Co. Kitchen & Cantina.
Goodnight Charlie's
Goodnight Charlie's is a good 'ole fashioned combination of comfort food, countless libations, and honky-tonk with a modern twist. The motto sums it up perfectly: "Our Houston honky-tonk welcomes all with the Texas spirit."
EaDog Park
EaDog Park is the newest green space designed to let your dogs run and play, all while you enjoy a nice view of the Houston skyline. 
Hotel ZaZa - Memorial City
After the success of Hotel ZaZa Museum District, another Hotel ZaZa location is open in Memorial City.
Le Peep (relocated)
LePeep, a local breakfast and lunch institution, opened its new Galleria-area location at 4340 Westheimer Rd., in the Westheimer Oaks development. 
Mastro's Steakhouse
Legendary restaurant Mastro's opened up its first Texas location in Houston. The restaurant chain, owned by Tillman Fertitta's Landry's Inc., is a favorite of celebrities and food critics from coast to coast. Mastro's Houston is located at The Post Oak Hotel at Uptown Houston.
Nancy's Hustle
This new wine bar and bistro will be having you do the hustle. Located in the ultra-trendy EaDo district, Nancy's Hustle is joining other bars and restaurants that is making the East End the place to see and be seen. Nancy's Hustle diner vibe brings a cozy atmosphere to the growing neighborhood.
OPENINGS IN NOVEMBER
Bellagreen at Vintage Marketplace 
Rebranded from the former Ruggles Green, Bellagreen at Vintage Marketplace is the six location across Houston, serving up more healthy fare in a fast casual setting.

Bespoke HTX
Bespoke HTX is an outpost for the craftsman and creative. Founded on the idea that the story and people behind every piece of art is as significant as the craft itself, Bespoke HTX provides a platform for the artist to tell their story and connect with the consumer. 

Delta Blue Smokehouse
Check into an upscale barbecue experience when you visit Pappa's Delta Blues Smokehouse, the latest concept in the Pappas Restaurants portfolio. 
The Gypsy Wagon
Eclair Paris
The Rice Village/Medical Center area now has its own slice of Paris in the newly opened Éclair Paris. 

Jin Korean BBQ
Bring an appetite to Jin Korean BBQ, the all-you-can-eat joint near Chinatown. Choose from a variety of beef, poultry and seafood including Galbi, Bulgogi, Samgyupsal (pork belly), spicy chicken, tilapia and more.
MFA @ Heights Mercantile
The Museum of Fine Arts Houston teamed up with Heights Mercantile to open MFA Contemporary @ Heights Mercantile.
Momentum Indoor Climbing Gym
Momentum Silver Street is a 43,000 sq. ft. full-service bouldering gym and training facility, considered one of the largest bouldering gyms in the world. 

Moxie Grill and Bar
Moxie's Grill and Bar , the popular Canadian restaurant, opened its second U.S. location in Houston in November 2017 and brings with it a globally inspired menu.
Pho Hung
Pho Hung has reopened their outpost on Bellaire following a brief closure.

Spring Street Beer and Wine Garden
Spring Street Beer and Wine Garden, a neighborhood bar in Houston's First Ward, is the perfect spot for an after-work drink, watching the big game or just patio sitting on a nice afternoon.

Union Kitchen- Washington
Armed with 15 years in the restaurant biz, Paul Miller introduced his globally- inspired Union Kitchen to the Houston market in late-summer 2010. In the years since, Miller has expanded the venture to Kingwood, Memorial and now the Heights.
Zayed's Mediterranean Grill
Fresh, organic, healthy and gluten-free are words that describe the menu at Zayed's Mediterranean Grill. With a brand-new restaurant in CityCentre, Zayed's provides varied dining options focusing on the best of the Mediterranean. 

OPENINGS IN OCTOBER
Hotel Alessandra
In a city that has long buoyed the bigger is better mantra, Houston's Hotel Alessandra aims to reverse tradition with intimate intrigue. The twenty-story, 223-room building, which occupies a prime site in downtown Houston's pedestrian-oriented GreenStreet development, opened fall 2017.

Faberge
Fabergé, one of the world's most iconic artist jewellers, opened their first retail boutique in Texas in fall 2017. Located in The Galleria, the boutique features distinctive design elements and motifs that illustrate the story of Fabergé's illustrious heritage.

Theodore Rex
A seat at the chef's table? At James Beard Award winner Justin Yu's new restaurant, the answer is always yes! One of Houston's hottest new restaurants, Theodore Rex, will keep several tables and seats at the bar open for walk-in diners at this modern bistro.

Zero Degrees
Whether you're in the mood for tea or something sweet to drink, Zero Degrees offers yummy and whimsical beverage options for everyone.

Cloud 10 Creamery – Heights
Touted as one of Houston's best dessert spots, Cloud 10 Creamery's second location in the Heights may surprise even the most discerning frozen treat connoisseur.

Melange Creperie
Melange Creperie has been cooking its way into Houstonian hearts for a while now, starting with street-style crepes in Montrose, then farmers markets, parties and festivals. Last year, they caught a following at downtown's beloved food hall, Conservatory. Today, guests can count on crepes daily at their first brick and mortar spot in the historic Heights neighborhood.
OPENINGS IN SEPTEMBER
Merry Muffins
With a wide selection of sweet, gluten-free and even jumbo savory muffins, Merry Muffins is making everyone's favorite breakfast snack an all-day event. 
One Fifth: Romance Languages
Chef Chris Shepherd, along with business partners, Kevin Floyd, Whitney Mercilus and Steve Flippo launched their One Fifth restaurant in January 2017—a five-year project that will feature five different restaurant concepts. In its latest iteration, Romance Languages, Shepherd offers his take on French, Italian and Spanish cuisine.
Raven Tower (re-opening)
Situated right next to White Oak Music Hall, The Raven Tower is the perfect sidekick to one of Houston's hottest hot spots for live music
Snappy Salads
Snappy Salads offers fast, casual and healthy salad mixes in the Houston area. The Dallas-based restaurant chain provides fresh, leafy greens, fish and vegetables to keep its guests feeling light and energized.
Oxbow 7
Elevated Bayou Cuisine. That's how celebrity chef and James Beard Award nominee Bryan Caswell describes the food at his new restaurant, Oxbow 7, located in downtown Houston's central business district.
Milk and Cream
What happens when you take a warm, milky, slightly-sweet bun, add in a few scoops of ice cream and then roll it around in a sweet topping? The answer is one of Houston's newest, hippest dessert spots – Milk & Cream.