While everyone wants to travel and take advantage of the sweet summertime and long weekends, vacations for more than one person can add up quickly. If you're looking for a budget conscious destination to take a significant other or the kids, look to your own backyard. Beaumont is an incredibly affordable and easy getaway for a weekend away with the family or partner that won't leave you sweating over splurging.
An hour and a half due east, it feels miles away from the hustle and bustle of the big city. There are culinary delights, culture, and nature aplenty that's an intriguing mix of Southern Charm meets Lone Star with many attractions that don't cost a dime. So, go on, live a little and stop worrying about leaving a Texas-sized hole in your wallet.
Day 1: 
Morning Activity: Beaumont Farmer's Market
Cost: Free
Every Saturday morning February through December, the farmer's market is the place to gather for fresh produce, small batch jams and jellies, and baked goods. It's a way to support the local purveyors and has a real community feel with the added benefit of allowing you to snag some snacks for the weekend.
Breakfast: Logon Café
Combo plates $3.29-$7.99
Average Cost: $5.64
A popular live music venue, brunch at the Logon is as entertaining as it is delicious. With both bar and patio games, they're a favorite local hangout. Note: they're closed on Sunday's.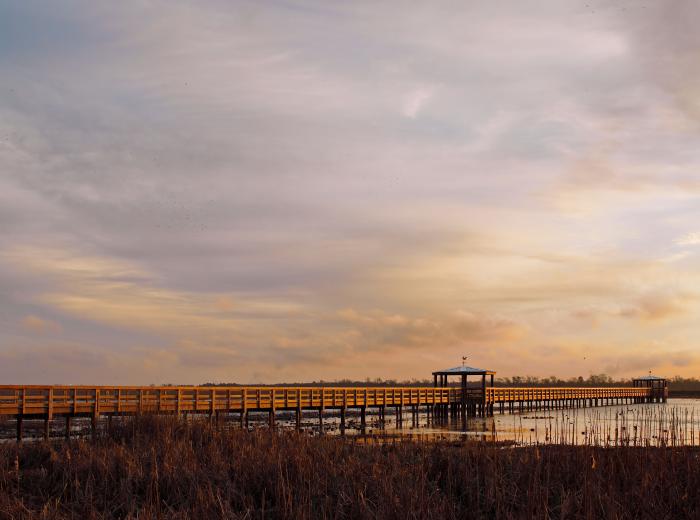 Mid-Morning Activity: Cattail Marsh
Cost: Free
Experience the peaceful wonder of Beaumont's outdoors. A popular spot with biking trails and boardwalks, Cattail Marsh is the place for you to get back to nature in sprawling Tyrrell Park. It's also the perfect place to give birding a try. Located on two migratory flyways, Beaumont is privy to a lot of rare species so keep your eyes on the skies. A hobby that's relatively easy to get into with minimal costs, birding is one of the fastest growing outdoor activities in the U.S. and a great excuse to get outside and take advantage of those big Texas skies.
Lunch: The Original Jason's Deli
Sandwiches $6.79-9.99
Average Cost: $8.39
Jason's Deli originated in Beaumont and despite growing to almost 300 restaurants around the country, they still have a small town, family owned feel. The sandwiches are menu staples, but they also have one of the best salad bars around, baked potatoes as big as your head, and free soft serve ice cream to cool off (score!).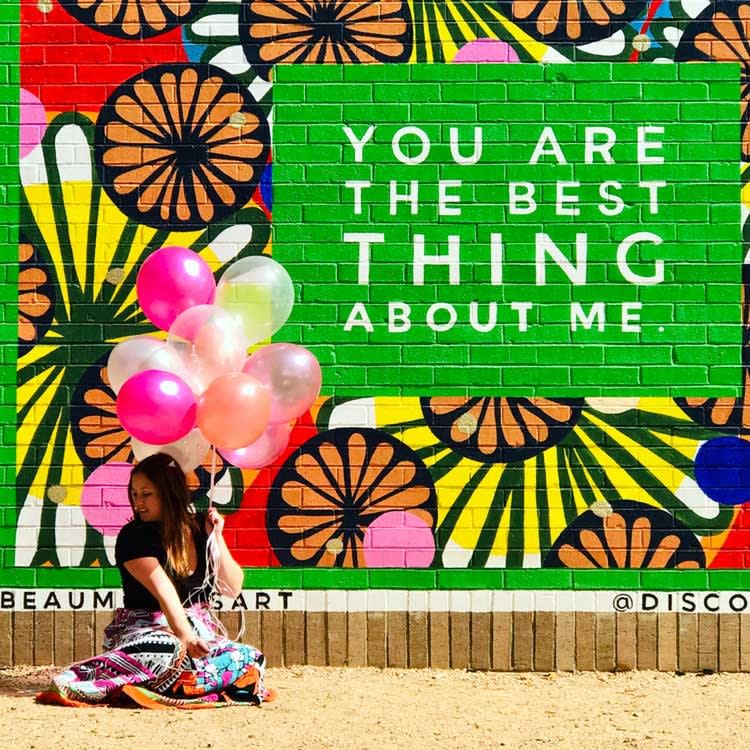 Afternoon Activity: Mural Hop and Selfie Spots
Cost: Free
Make it a DIY photo scavenger hunt. Favorite Beaumont street art includes the geometric print at 1700 Calder, "You are the best thing about me" mural outside the Beaumont Civic Center, and the ode to Frida among the trifecta of downtown paintings at 660 Fannin (along with a dragonfly and mermaid). You also don't want to miss quirky roadside attractions like the world's largest working fire hydrant, the giant crocodile at Gator Country, and the Muffler Man.
Dinner: Tacos La Bamba
Tacos $1.69-1.99 and beers $1-3
Average Cost: $7.52
Tacos La Bamba is a funky, colorful spot with mosaic tables, murals and food as flavorful as it fun. Born out of the back of a video store, it's the go-to taco and burrito joint in town. And with $1 beers, you can definitely afford to make it 5:00 somewhere.
Total for Day 1: $21.55
Day 2: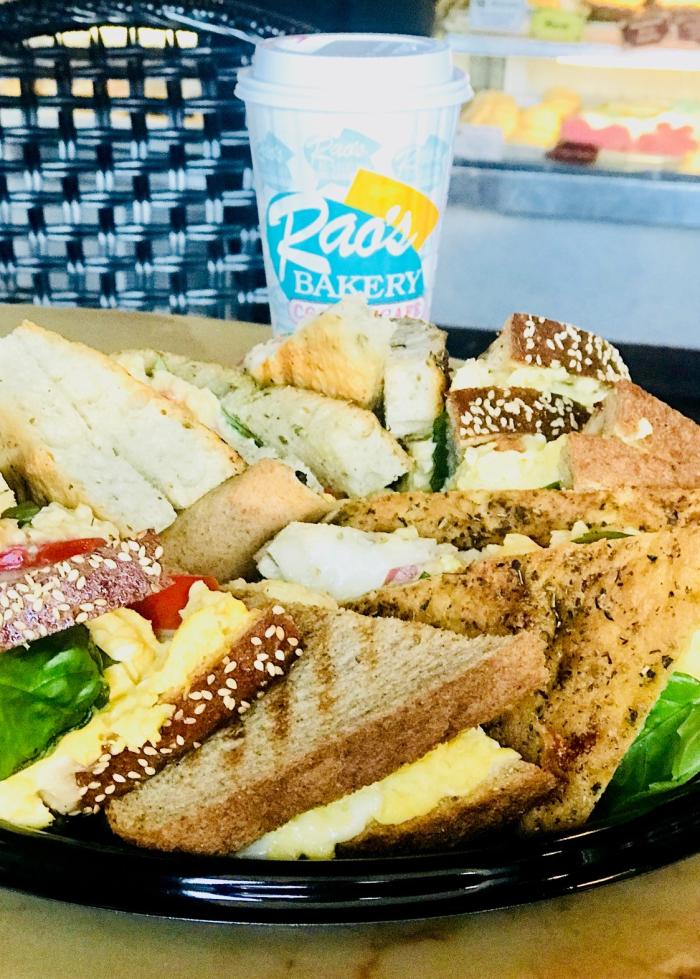 Breakfast: Rao's Bakery
Kolaches, breakfast croissants, pastries and wraps $1.50-$4.55 and coffee $2.45-4.95
Average Cost: $6.72
A tasty Italian treat, Rao's has been Beaumont's go-to breakfast spot since the '40s. They have croissant sandwiches but we dare you to leave without trying at least one pastry. Snag a signature sausage-stuffed kolache (essentially the Southern version of a pepperoni roll) and get your caffeine fix to get geared up for the day.
Morning Activity: Museum Hop
Cost: Free
Beaumont's best museums are all free so it's a choose your own adventure of where you'd like to hit first: The Art Museum of Southeast Texas (AMSET), The Fire Museum of Texas, or Shangri La Botanic Gardens. AMSET's current exhibit is a trippy mixed media dream world that's great for photos, while Shangri La's meticulously manicured Japanese gardens are a zen place to waste away the day. The Fire Museum is completely interactive and great for kids to put on the uniform, sit behind the wheel, and marvel at the collection of vintage trucks.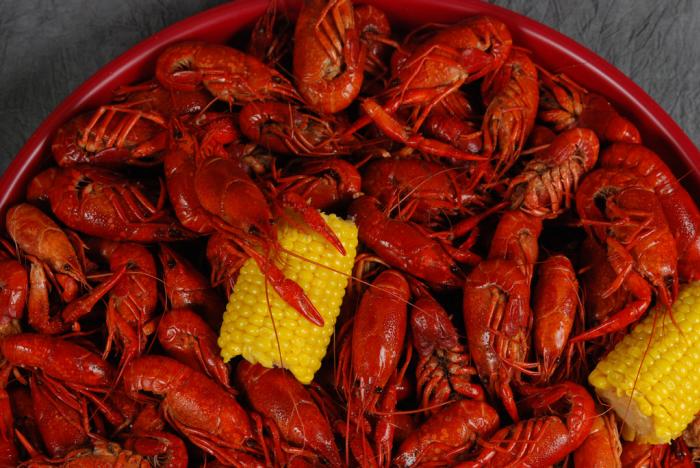 Lunch: Juju's Crawfish Shak
Crawfish $4.49-7.99 per pound .50 for corn and potatoes
Average Cost: $6.74
Located just minutes from the Louisiana border, Beaumont's southern roots run deep. Experience real Cajun Country and get to know the signature cuisine with a crawfish boil. January through July, mudbugs are a tasty little hands-on treat that'll have you sucking and shucking in delight. Served by the pound alongside potatoes, corn, and sausage, their signature spice is extremely cravable year-round. Your mouth will burn. Your lips will be on fire. Your eyes will tear up. And your stomach will thank you.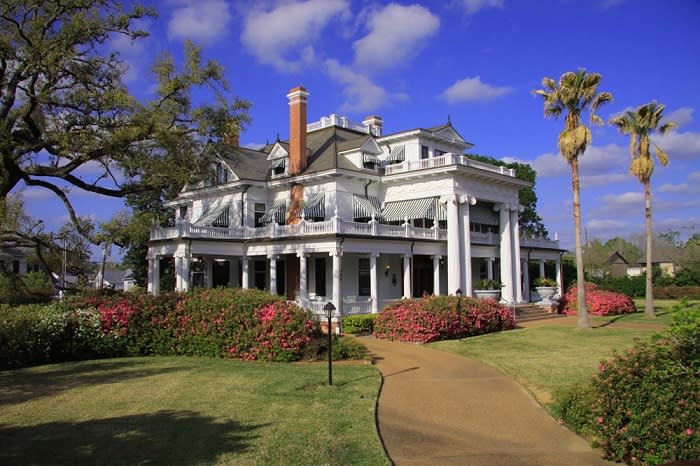 Afternoon Activity: Self-Guided Architecture Tour
Cost: Free
Beaumont's entire downtown commercial district is on the National Register of Historic Places which means there are plenty of beautiful buildings to explore. You'll see evidence of European opulence, period-specific design styles, and good old-fashioned Southern living, the result of a fascinating melting pot of boomtown settlers. Iconic temples, churches and synagogues of all denominations are also highlighted on The Faith Trail with interiors as opulent as their exteriors. The shining star is the St. Anthony Cathedral Basilica, one of only four in Texas.
Keep an eye out for Crockett Street, the former entertainment district turned pedestrian-only thoroughfare, Jefferson Theater, a Texas historic landmark and one of the best performance venues around, and the Mildred Building, once home to the wealthiest girl in America. To experience what life was like for a society family, you can actually tour the McFaddin-Ward House which is free on Sunday.
Dinner: Daddio's
Burgers $5.49-7.49, Fries, brussels and other sides $2.29-$7.99
Average Cost: $11.63
Home to the best burgers in town with locally sourced beef, Daddio's is a nostalgic trip down memory lane. Make it a meat feast and cheers to a great weekend over a root beer float or shake.
Total for Day 2: $25.10
Grand Total: $46.65
Want to save even more or extend the weekend? If you can make it down a little earlier, Tacos La Bamba has $1 tacos the first Thursday of every month and a 20 for $20 deal on Sunday's if you have a lot of mouths to feed. First Thursdays on Calder are completely free and a great place to window shop while mixing and mingling with live music. Classic movie nights at the Jefferson Theater are also just $5 on Friday's.