Black history is layered throughout Houston — you just have to be open to exploring. In a city lauded for its cultural diversity, it should come as no surprise that Houston neighborhoods provide storied pockets that explore African American's plight, perseverance, and progression throughout history. From green spaces rooted in Emancipation celebrations to arts venues that fostered sounds of soul, these nine Houston African American landmarks are a must-visit during Black History Month and beyond.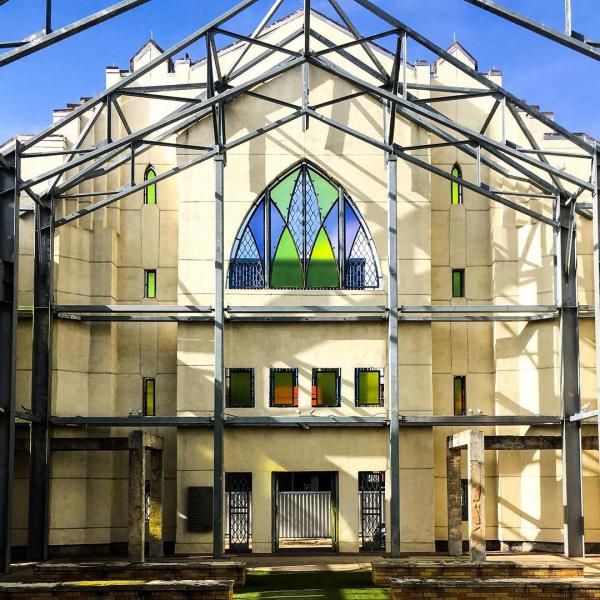 Courtesy of @nki_ru on Instagram
FREEDMEN'S TOWN 
Following Texas slaves' official emancipation in 1865, many migrated to Houston with their newfound freedom — establishing a hub for their community just southwest of Downtown. This slice of the city eventually became known as Freedmen's Town, gradually developing into an African American cultural center — which housed one-third of Houston's 36,000 Black residents by 1930 — and has officially been declared a Nationally Registered Historic Landmark. 
A drive or stroll through the storied Fourth Ward cove reveals iconic glimpses of the past like Antioch Missionary Baptist Church, the first African American Baptist Church in Houston; Bethel Park, a unique greenspace fashioned from the remnants of the famed Reverend Jack Yates' Bethel Missionary Baptist Church; and the Rutherford B.H. Yates Museum, which is responsible for the preservation of Freedmen's Town's most historic homes and community institutions. 
---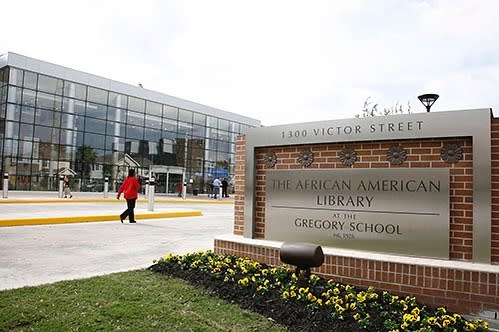 Courtesy of @houstoncultures on Instagram
THE AFRICAN AMERICAN LIBRARY AT THE GREGORY SCHOOL 
Housed in Houston's first public school for African Americans — Edgar M. Gregory School — the first-of-its-kind library serves as a resource to preserve, promote, and celebrate the rich history and culture of African Americans in Houston, the surrounding region, and the African Diaspora. For the avid researcher, the destination serves as a one-of-a-kind research and cultural center. For the history buff, rare books, archival materials, exhibits, and artifacts abound. And for the recreational preservationist, The Gregory School's hallowed halls provide an up close view of a State Archeological Landmark. Opt for a guided or self-guided tour.
---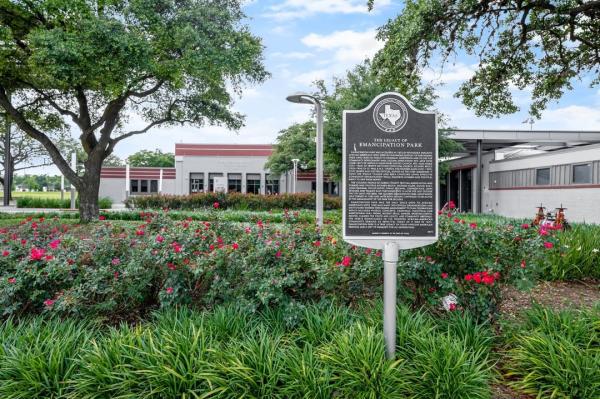 Courtesy of @epconservancy on Instagram
Nestled in the heart of Houston's historically African American neighborhood, Third Ward, Emancipation Park's roots and land date back to 1872 — when a group of former slaves united to raise $1,000 for the purchase of the 10-acre parcel to be used to host Juneteenth celebrations. After years of preservation and revitalization efforts — a feat that culminated with the park's current design by internationally lauded African American architect Phil Freelon, who made headlines for his work on the Smithsonian's National Museum of African American History and Culture in Washington D.C. — Emancipation Park has become a premier greenspace rooted in history. Take advantage of everything from EP's cultural and recreation centers to its various green areas and walking trails.
---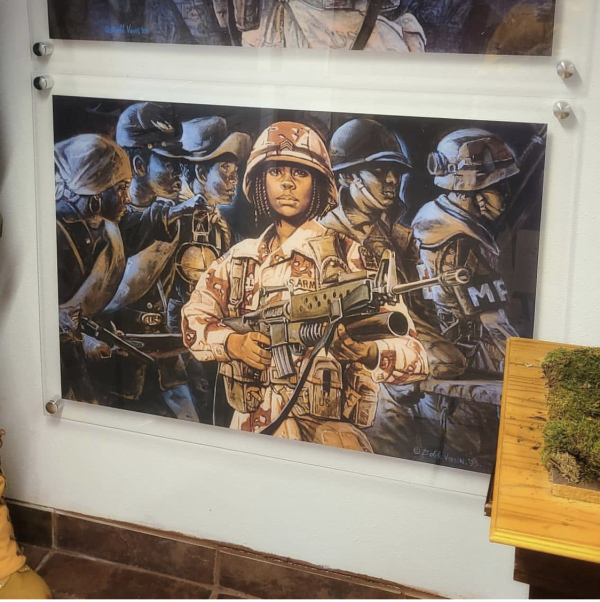 Courtesy of @blackgirlmeetsworld on Instagram
BUFFALO SOLDIERS NATIONAL MUSEUM  
The African American military experience is on full display at the Buffalo Soldiers National Museum. Dedicated to exploring the stories and contributions of African Americans in the military by way of performing and visual arts, educational programming, and exhibitions, the museum is one that highlights the tradition of valor while paying homage to the first Black professional soldiers in a peacetime army — the original Buffalo Soldiers. Experience this portal through history via virtual field trips and in-person tours; or up the ante with a historical re-enactment experience.
---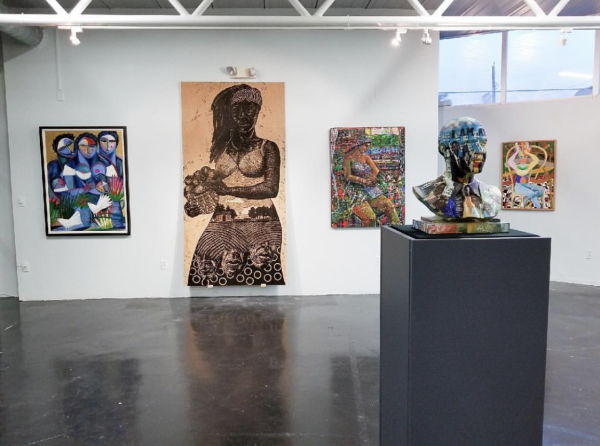 Courtesy of @jbarberstudio on Instagram
For all things Black culture — whether contemporary or historic, HMAAC is your one-stop shop. Step inside for an all encompassing experience that provides a full education into the progression of African American customs and culture translated through everything from art and lectures to community forums and films.
---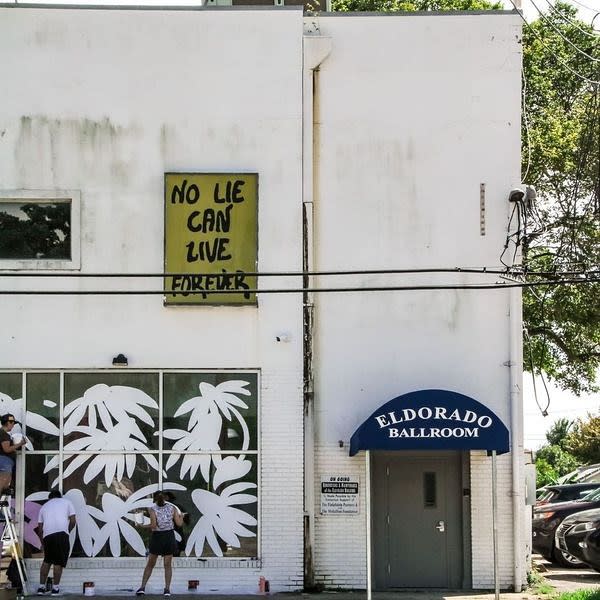 Courtesy of @blackmenrunhouston on Instagram
EL DORADO BALLROOM  
Built in 1939 by renowned Houston architect Lenard Gabert, The El Dorado Ballroom was the brainchild of its owner, African American businesswoman Anna Dupree, who wanted to establish a community entertainment venue for black social clubs and other groups in Houston's historic Third Ward neighborhood. Until it's ultimate closure in the 1970s, El Dorado hosted countless blues and jazz performances, weekly talent shows, and sock-hops. Houston-born musicians such as Sam "Lightening" Hopkins and Johnny "Guitar" Watson honed their skills at the El Dorado and eventually graduated to bigger fame, while many internationally known jazz and bluesmen, including B.B. King and Count Basie, also made regular appearances.
Thanks to its affiliation with Project Row Houses, The El Dorado Ballroom still sits in its original space — anchored to Emancipation Avenue, which has since been designated a historic thoroughfare by the city of Houston. The stately destination has since rechanneled its essence as a special events venue.
---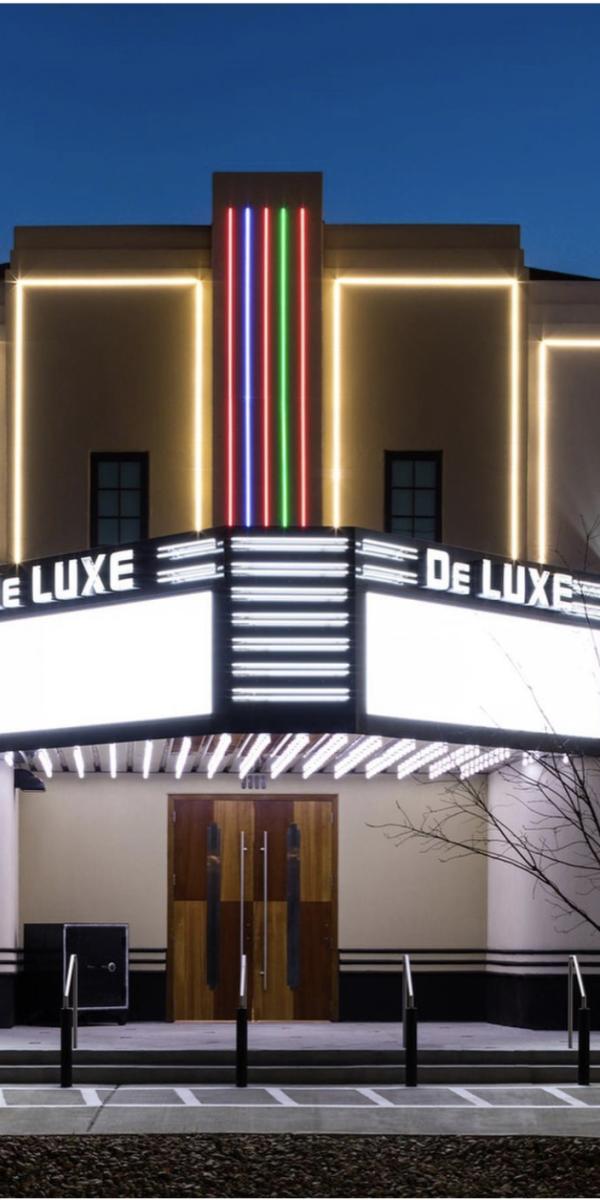 Courtesy of @blackbuddhababy on Instagram
DELUXE THEATER  
Head to Houston's Fifth Ward for a peek inside DeLuxe Theater, one of the city's original "Blacks Only" movie theaters opened during segregation. The passing of the Civil Rights Act eventually forced this cultural institution into complete vacancy for more than 40 years. Now, DeLuxe's original bones have been transformed into a performing arts facility, fostering theater arts, art classes, and a gathering place for the community.
---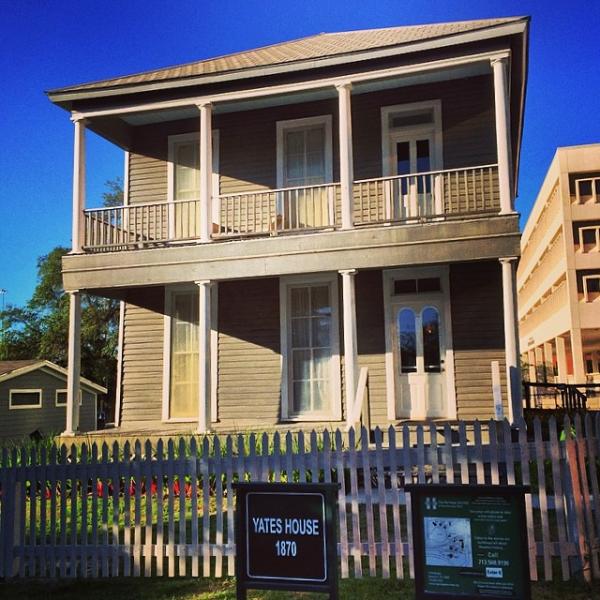 Courtesy of @nummymuffin on Instagram
Let's talk about Reverend John Henry "Jack" Yates, an emancipated slave whose impact can be seen across Houston. A pillar of the African American community, Yates' Greek Revival home was originally erected in Freedmen's Town a mere five years after Emancipation. This exact house — which was originally stationed at 1318 Andrews Street — now sits at Sam Houston Park on full display for visitors to experience. Its historic interiors have been furnished to depict the family's lifestyle in the late 19th century, and it even showcases some of the furniture that was in the house when the Yates family still lived there.
---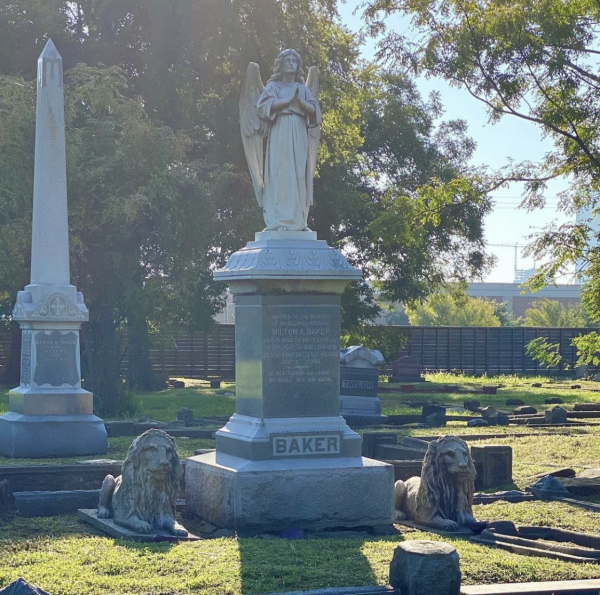 Courtesy of @urbanpaths on Instagram
OLIVEWOOD CEMETERY  
With White Oak Bayou as its backdrop, Olivewood Cemetery — the city's first incorporated African American cemetery — allows generations of Houstonians to connect to past descendants. The site serves as a resting place for nearly 4,000 African Americans, including freed slaves who migrated following Emancipation. But Olivewood is much more than just ornate statues and gravestones, the cemetery also serves as a historical resource for Black Houstonians looking to discover more about their family history through the cemetery's own "Descendants of Olivewood" online database.
---