Houston is paving its own way with a Jazz scene that pulls from a number of different cultures, sounds and influences. Jazz enthusiasts are enjoying the city's impressive music scene as the genre continues to grow in popularity. As such, there are great spots for anyone looking to enjoy a night of jazz music. Whether you're looking for Latin, blues, classic or swing, our city has you covered with multiple venues for your listening pleasure.

Perhaps one of the most well-known and paramount spots for jazz is Cezanne. Located in the Montrose area, it is a go-to destination for anyone wanting a true, intimate jazz experience. Cezanne is only open on Fridays and Saturdays from 9 p.m. to midnight with two sets each night. The $10 cover charge includes both music sets. Cezanne is a listening room, so talking during performances is kept at a minimum. There is also a drink and limited dinner menu from The Black Lab downstairs. The listening room seats about 40 people, so be sure to arrive around 8:30 p.m. for a good seat to enjoy great beats.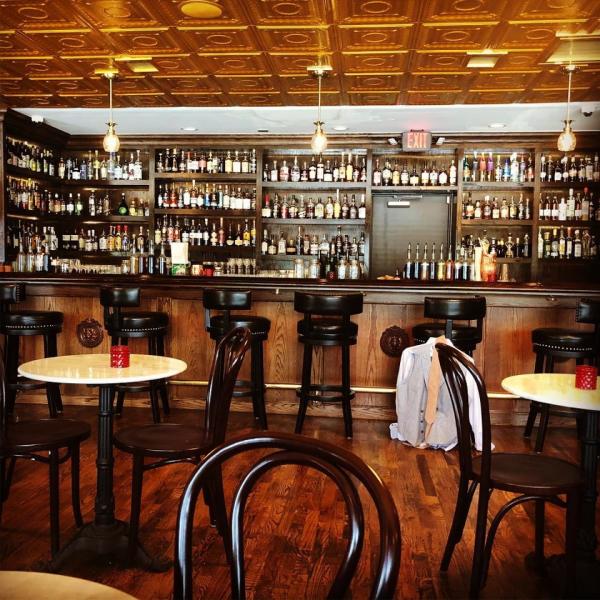 One of the newest additions to the Houston jazz scene is The Ready Room in the Heights. With a speakeasy style and atmosphere, this jazz club is not to be missed with different styles of music offered throughout the week. Jazz is the lounge's main genre, but you can also catch other types of music from time to time. Plus, the atmosphere is dark and rich, likening itself to past decade. A stained wood built-in and bar are the focal point of the room, but the tile ceilings, bistro tables, chairs and even a piano set the mood. The drink list is creative and vast including different types of absinthe, specialty cocktails and a large wine list that are sure to please. For those looking to enjoy some music in a relaxed setting complemented by delicious libations, The Ready Room is your place.

Martini Blu Jazz Café is a great option for the true jazz aficionado. Martini Blu offers unique combination of fine art, live music, crafty cocktails and gourmet food served in an upscale restaurant-style atmosphere. With live music throughout the week, patrons can enjoy smooth jazz, classic jazz, swing, blues and even some zydeco. For dinner, drinks and live music, Martini Blu is a great option because of its delicious menu that includes crab cakes, charcuterie, snapper in a lemon butter sauce, southern fried catfish and a Texas pecan pie for dessert. Located in the Galleria area, Martini Blu ideal for diverse jazz and fun dining.

For an exciting and off-the-beaten-path jazz experience, check out the The Gallant Knight. Established in 1972, The Gallant Knight was located in West U and known as a fun and funky R&B spot that sadly closed in 2006. However, there was plenty of push and determination to reopen this iconic music joint. You can now find The Gallant Knight at its new home, 2511 Bissonet St. Despite its new location, the jazz club still feels like the original establishment, fun and intimate. Bands that have passed through include SkyRocket, Hit Squad, Klockwork and more, all playing a variety of jazz music, from classics to Motown and event their own tunes. The Gallant Knight often has drink specials, but the drink menu is unassuming and unpretentious, just like the overall experience at this hidden gem jazz club.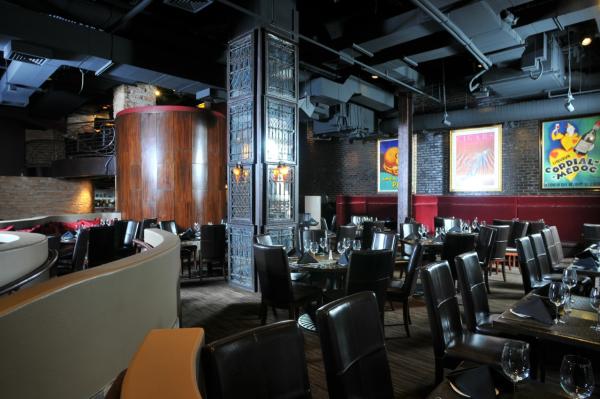 You can't ask for much more than live music every day of the week and Sambuca Restaurant located in Downtown delivers. While many think of Sambuca as a place to eat or grab drinks, the level of entertainment and live music is also what keeps patrons coming back. Sit back, relax and enjoy bluesy jazz guitars or if you're looking for a romantic night, there are plenty of evenings with smooth R&B. There is also dancing to be had on any given evening. Bonus, the food is always delicious with plenty of options to choose from, like chili-rubbed jumbo scallops, Mediterranean veggie lasagna, or even the filet and lobster tail entrée. For a place that has it all, food, drinks, live music and prime location, Sambuca is a great choice.