Holidays in Houston 2019
Performing Arts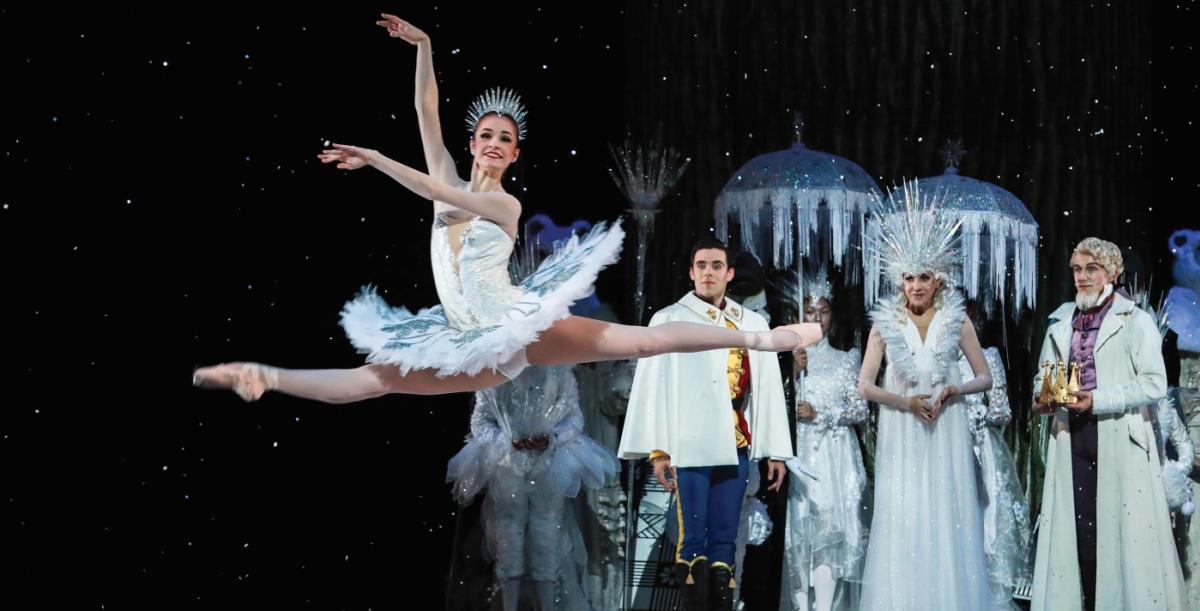 A Christmas Carol – A Ghost Story of Christmas
Nov. 15 – Dec. 29, 2019
Houston's seasonal favorite, A Christmas Carol - A Ghost Story of Christmas returns with a retelling of Charles Dickens' classic story, which follows Ebenezer Scrooge's journey with the three ghostly spirits who visit him on Christmas Eve. A Christmas Carol instills a powerful message about redemption and the spirit of the holiday season.
Houston Ballet's The Nutcracker
Nov. 29 – Dec. 29, 2019
The Houston Ballet officially returns to its home at the Wortham Theater with this joyous production of The Nutcracker by Stanton Welch AM. The holiday season is not complete without the beloved characters from this timeless classic set to Tchaikovsky's splendid score. Gather your family and friends and join Clara in holiday revelry as she journeys from her home on Christmas Eve, through a magical Christmas tree, and into the whimsical Kingdom of Sweets accompanied by her Nutcracker Prince.
Very Merry Pops
Dec. 13-17, 2019
Sleigh bells ring and jingle bells chime as the Houston Symphony's beloved holiday spectacular returns! Gather with family and friends in a cozy winter wonderland for a sparkling celebration filled to the brim with traditional carols, festive favorites and heartwarming cheer. The fabulous Ali Ewoldt, who currently stars as Christine in Broadway's The Phantom of the Opera, joins in the fun, performing unforgettable renditions of your favorite holiday classics.
Sugar Plum Fantasy
Dec. 13, 2019
Join the Houston Pride Band in this festive performance that draws inspiration from the music and imagery of the Nutcracker and other holiday classics. Held at MATCH, this magical performance will get you into the holiday spirit.
A Charlie Brown Christmas Live On Stage
Dec. 9, 2019
Don't miss everyone's favorite Peanuts gang – Linus, Lucy, Snoopy, Sally, and more, all led by the lovable Charlie Brown – as they discover the true meaning of Christmas during this touring production of A Charlie Brown Christmas Live on Stage. When Charlie Brown becomes discouraged by the materialism of the season, Lucy convinces him to direct the neighborhood Christmas play. In typical Charlie Brown fashion, things go awry and it's up to Linus to save the day and remind everyone of the real message of the holiday.
Holiday Festivals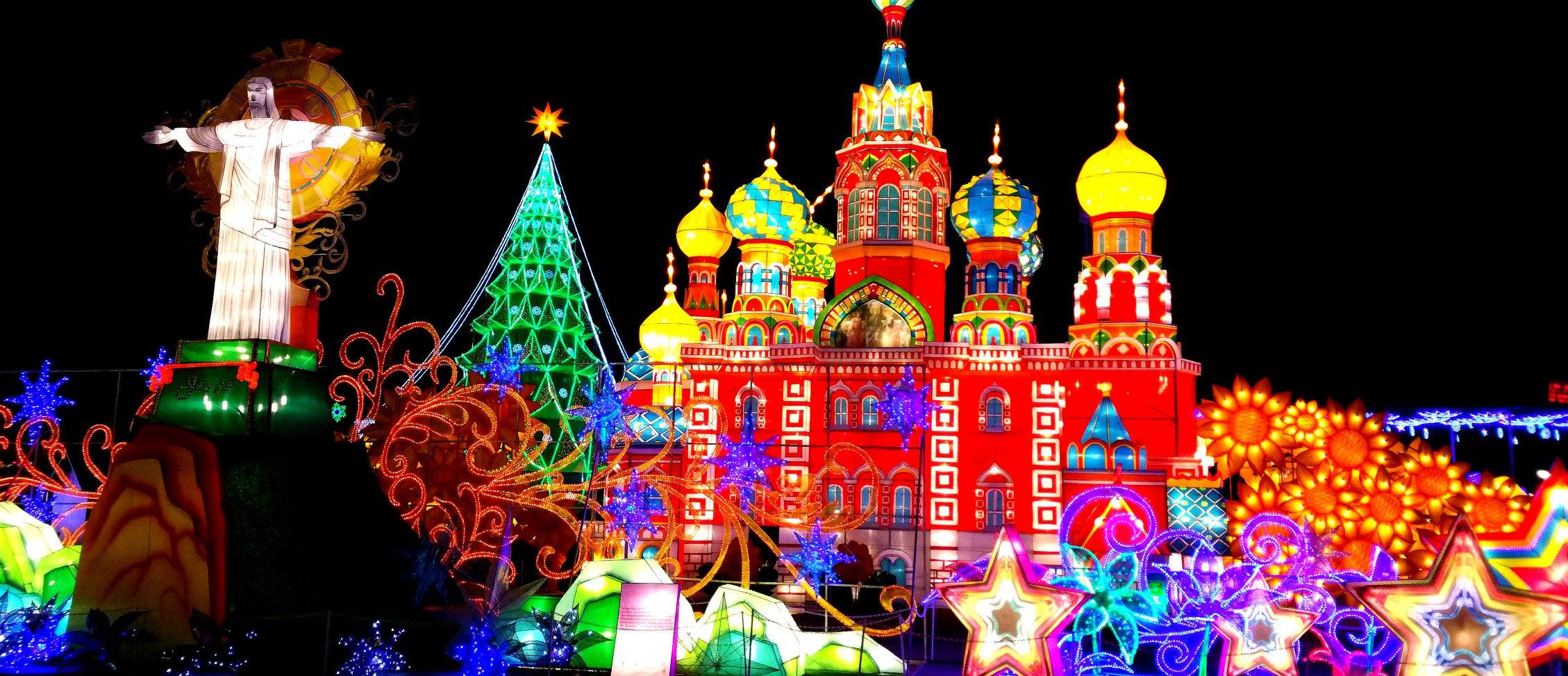 Uptown Holiday Lighting Event
Nov. 28, 2019
After a hiatus, the 32nd Annual Uptown Holiday lighting event returns to the newly transformed Post Oak Boulevard on Nov. 28 from 4 to 7 p.m. The free, family friendly event features festive performances, art cars, concessions and a special visit from Santa. Following the tree lighting, visitors will enjoy a dazzling light show and fireworks extravaganza.
Magical Winter Lights
Nov. 15 - Jan. 5, 2019
The 2019 Magical Winter Lights will return to Houston for its fifth year to Gulf Greyhound Park this winter from November 15, 2019 to January 5, 2020 including Thanksgiving, Christmas Eve, Christmas Day, New Year's Eve, and New Year's Day. The 52-day festival is one of the largest holiday lighting events in Houston, and the largest lantern festival of its kind in the U.S. Magical Winter Lights will showcase more impressive and creative lantern sets than its previous years. The festival will also include a Holiday Market Square where guests will have a chance to explore the festival food court and shopping areas.
Holiday in the Gardens
Nov. 16 - Jan.12, 2019
Moody Gardens welcomes the holiday season in November with a variety of attractions for the family to enjoy. This year's Ice Land takes you around the world. Learn how other cultures celebrate the holiday season by traveling from Russia and Egypt to China and France. Glide from the top of the Eiffel Tower on the giant ice slide and catch a glimpse of other countries and maybe even Santa. The whole family can also enjoy strolling down the one-mile path of lights around Moody Gardens.
Zoo Lights
Nov. 23 - Jan. 12, 2019
For one of Houston's most beloved holiday traditions, the Houston Zoo is transformed into a winter wonderland illuminated by LED lights! This year, Zoo Lights, presented by TXU Energy is two times brighter with new attractions, including a 100-foot-long Infinity Tunnel of Light, a 4-D Enchanted Forest, a giant Ice Dragon, and a Winter Wonderland. 
ICE LAND at Moody Gardens
Nov. 16, 2019 - January 12, 2020
Two million pounds of ice carved by skilled carvers have created a festive journey around the world! Guests can "travel" from Russia and Egypt to China and beyond to see how other cultures celebrate the season. Glide from the top of the Eiffel Tower on the Giant Ice Slide where you might catch a glimpse of Australia, Holland, Rio or even Santa Claus.
Dickens on the Strand
Dec. 6 - Dec. 8, 2019
Galveston Island's most famous holiday event recreates the Victorian London of Charles Dickens for an entire weekend in December. Characters from Dickens novels walk the streets and food and entertainment fill the area with sights and smells that take you back to another era. Dickens on The Strand will take you and your family on an enchanted journey through history as a bustling 19th Century cityscape comes to life. For an entire weekend, hundreds of costumed vendors and performers will provide a look at the pomp and pageantry of the British Empire, at a time when commercial and cultural ties provided a strong connection between London and Texas' largest and richest city.
70th Annual H-E-B Houston Thanksgiving Day Parade
Nov. 28, 2019
Join Mayor Turner on Thanksgiving morning at 9:00 a.m., for the 70th H-E-B Thanksgiving Day Parade in downtown Houston. This year, The Voice contestant, Simone Gundy, will entertain visitors to this Houston holiday tradition with a performance from "The Greatest Showman". Parade goers will also enjoy a performance of Elf, the musical, by Theatre Under the Stars, and other acts by local organizations.
Sugar Land Holiday Lights
Nov. 22, 2019 – Jan. 5, 2020
Celebrate the season in the most magical way at the 6th annual Sugar Land Holiday Lights presented by Imperial Sugar. This sparkling wonderland features more than 3 million lights and numerous themed displays at Constellation Field. You can also get some holiday shopping done, enjoy great food, and meet Santa! The event is open from 6 pm to 9 pm Sundays through Thursdays, and 6 pm to 10 pm on Fridays and Saturdays, except on November 25 and December 2, when it will be closed.
Mayor's Holiday Celebration and Tree Lighting
Nov. 30, 2019
Ring in the season with the 100th Annual Mayor's Holiday Celebration and Tree Lighting Presented by Reliant on Friday, November 30, 2019 in the heart of downtown Houston. The spectacular event is a holiday tradition of music, Santa, fireworks and family fun. A towering Holiday Tree, glowing with energy efficient LED lights, shimmering ornaments and a stunning star topper will light up the streets of downtown Houston this holiday season. The event takes place in Hermann Square at City Hall from 6:00 to 8:00 p.m. and is free and open to the public.
Galveston County Winterfest
Dec. 6 and Dec. 7, 2019
Kick off the holidays with the Galveston County Fair and Rodeo's WinterFest. This event features a tree lighting ceremony, craft market, jingle bell fun run, Santa Village, Winter Snow Land, and much more!
Holiday in the Park – Pop Up Downtown HTX
Dec. 7, 2019
Pop Shop America is partnering with Downtown District to bring you a one-of-a-kind holiday shopping experience. Head to Market Square Park Houston and pick up holiday gifts from local and indie makers. The festival features an array of art, products, design items, vintage and antiques in a fun setting. Admission gets you local bites, free DIYs, free beauty bar demos and live music.
Holiday on 19th Street
Dec. 6. 2019
Head over to the Heights to start your holiday shopping. Holiday on 19th Street features roaming Christmas carollers, in-store festivities, cocktails, live music, REAL SNOW and local shopping! 
Tomball German Festival Christmas Market
Dec. 13-15, 2019
Kick off your holiday season with this Texan German celebration in the old downtown streets of Tomball, Texas. Enjoy live musical performances on four stages, food, beer and wine, kids games, street performers and more. You don't have to be German to enjoy this festival!
Holiday Tree Lighting and Kwanzaa Celebration
Dec. 14, 2019
Houston City Council Member Dwight Boykins hosts the 5th Annual Holiday Tree Lighting & Kwanzaa Celebration on Almeda. Festivities begin at 4 p.m. with live music, fireworks, a one-of-a-kind fashion show and an interactive Kwanzaa Village.
Campfire Christmas
Dec. 14 and Dec. 21, 2019
Journey back into time to Christmases past with this one-of-a-kind immersive holiday experience at George Ranch Historical Park. This year's Campfire Christmas is different from past years in that the park and its four historic sites are open during the event so that families can explore it on their own timing.Don't miss everyone's favorite part of the event: songs, stories and cocoa around a campfire with the park's cowboys and cowgirls. 
Holiday Concerts
Holly Jolly Jingle
Dec. 5, 2019
This holiday concert at The Cynthia Woods Mitchell Pavilion highlights the best and brightest orchestras and student musicians from across Conroe ISD. Enjoy carolers and musical performances that will lighten up your holiday season!
Christmas at the Villa
Dec. 14 - Dec. 15, 2019
An eagerly awaited holiday tradition, the annual Christmas at the Villa concerts feature traditional and new Christmas carols presented by the Houston Chamber Choir in the serene beauty of the Chapel of the Villa de Matel. Joining us for the matinee performances is the Treble Choir of Houston at Christ Church Cathedral, directed by Marianna Parnas-Simpson. Our evening performances will feature the professional bell choir, Houston Bronze.
Handel's Messiah
Dec. 20 - 22, 2019
This Christmas, be moved by Handel's ever-glorious setting of the greatest story ever told. The Houston Symphony, chorus and guest soloists join forces to fill Jones Hall with joyous refrains and exultant arias, including the powerful "Hallelujah" Chorus. 
Exhibitions/Events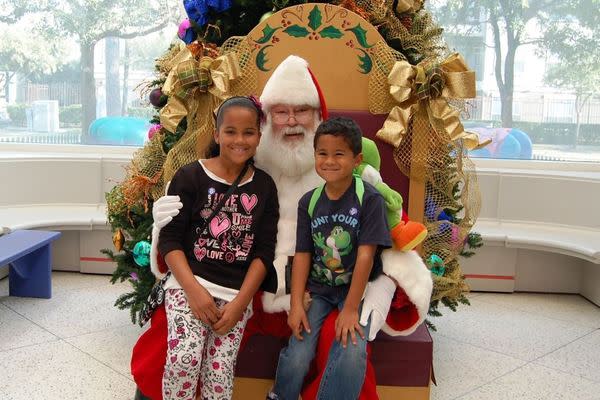 Old Town Spring: Home for the Holidays
Nov. 9 - Dec. 22, 2019
Every weekend starting on Nov. 9, Old Town Spring will host holiday activities for the whole family. Free carriage rides, choir entertainments, dance performances, petting zoo and much more. Santa will be waiting for you and take a picture with you for a small fee.
Thanksgiving Eve with Santa
Nov. 27, 2019
The turkey is in town and trotting his way to the Children's Museum of Houston for activities, games and special events! This two-part event will feature an indoor parade where kids will make their own festive banners and vests, followed by a meet-and-greet with Santa and Elves on a Shelf carolers. Have you been naughty or nice? Bring your holiday wish list and a camera.
Houston Turkey Trot 2019
Nov. 28. 2019
Houston Turkey Trot is a BakerRipley event held annually to challenge and encourage us to get up, get out, give back, and give thanks on a day devoted to family and togetherness. For nearly three decades, runners of all skill levels have made the Trot a Thanksgiving tradition, raising money and awareness to improve the lives of our neighbors by getting active in our very own communities. When we run together, no challenge is too great. 
Holiday Brews on the Bayou
Nov. 30, 2019
Add some hops to your holiday! Enjoy beer tastings from select breweries at Holiday Brews on the Bayou, on the grounds of beautiful Bayou Bend Collection and Gardens. The tastings take place under a festive tent in the spectacular Diana Garden. The Richard Brown Trio, with vocals by Bob Luna, offers up live jazz and music from the Great American Songbook. Your ticket includes all tastings, plus admission to Bayou Bend's historic house and 14 acres of gardens.
Christmas Village at Bayou Bend
Dec. 12 – Dec. 30, 2019
Discover an immersive Christmas experience at beautiful Bayou Bend Collection and Gardens. A dazzling bridge brings you into a winter wonderland featuring thousands of lights and activities for all ages throughout the 14-acre estate. Fun, holiday-themed tours of Ima Hogg's historic mansion feature live actors, theatrical effects, and Christmas decorations. 
Additional Family Activities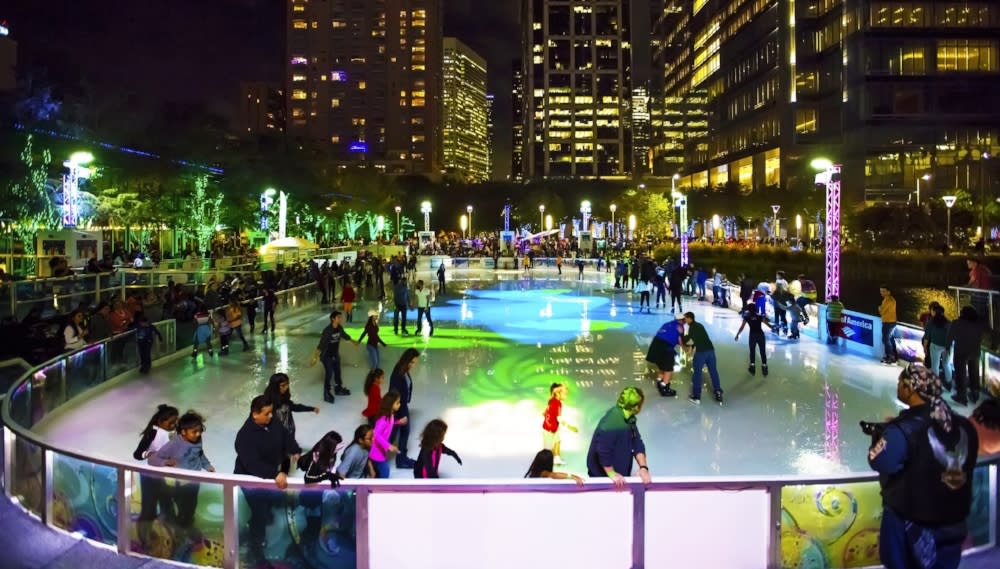 The Ice at Discovery Green
Nov. 15, 2019 – Feb. 2, 2020
Glide beneath the glittering lights of downtown Houston and embrace the holiday cheer on The ICE powered by Green Mountain Energy! 
Galveston Holiday Lighting Celebration
Nov. 29, 2019
Hotel Galvez invites guests and the community to celebrate the start of the holidays with the Official City of Galveston Holiday Lighting Celebration. Festivities begin at 6 p.m. and include special performances from The Nutcracker, area choirs and dance groups and the Galveston Community Band.
Alvin Christmas Train
Dec. 6-7, 14-15, and 16-23, 2019
The Christmas Train is a unique holiday experience, unlike anything else in Houston. Take an old-fashioned train ride through Christmas scenery and more than 300,000 lights.
Christmas in the Park at George Ranch
Dec. 7 – 28, 2019
Christmas is coming to George Ranch this year in all of its historical glory. Travel through Christmas pasts to explore the customs and decorations from the 1830s to the 1930s. Special holiday activity classes will be held every Saturday in December from 11 a.m. to 2 p.m. 
Brunch with Santa at Brennan's
Dec. 14, 2019
Thinking about taking the kids for a photo with Santa? Brennan's of Houston will host a one-time brunch with Santa! The event will include a 2-course with a dessert bar, photos with Santa and a keepsake ornament for the adults and an interactive ornament for children.
Gingerbread Build-Off
Dec. 7, 2019
The Architecture Center Houston will host the 11th annual Gingerbread Build-Off competition on Saturday, December 7 from 10 a.m. - 5 p.m. around the reflecting pool at City Hall's Hermann Square. This free, family-friendly event presents an epic, edible battle among dozens of teams, using entirely consumable building materials, as they compete for the coveted Grand Prix de Show, plus a variety of additional category awards including Gingerbread in Space, a new category for this year in honor of the Apollo moon landing.
Santa Hustle
Dec. 15, 2019
If you are a Christmas lover, enjoy overplayed holiday music, devouring candy and cookies, and joining in on an epic after party, grab your favorite friends and family and register for the 2019 Santa Hustle® Galveston 5K & Half Marathon. Bring the kids and register them for 1-Mile Rudolph Run. You'll have a jolly good time!
Festive Hotels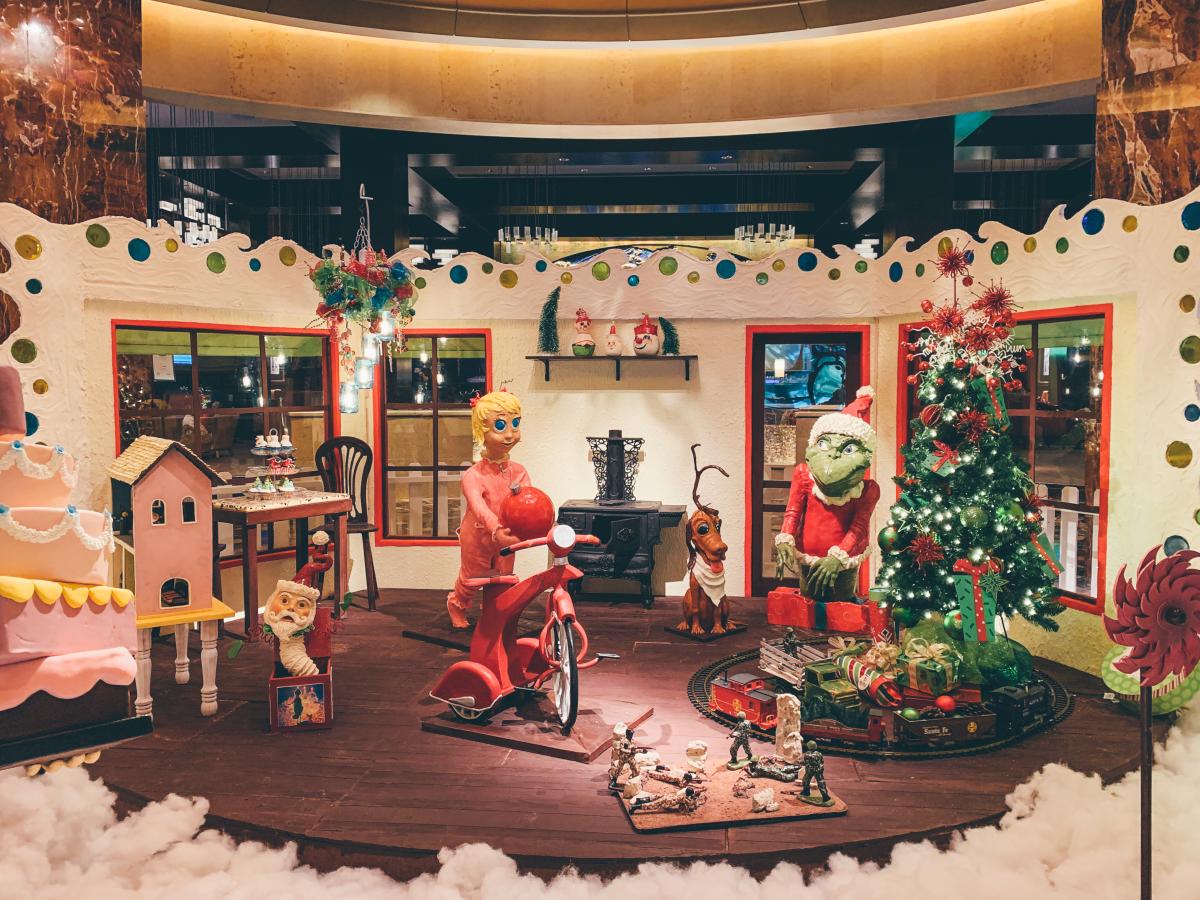 Holidays at the Houstonian
Nov. 30, 2019 - Dec. 20, 2019
Hundreds of thousands of lights sparkle throughout The Houstonian Hotel, as dozens of Christmas trees are decorated with ornaments, poinsettias, ribbon and lit garlands. Select days from 6 to 7 p.m. in the lobby, holiday entertainment is provided by local organizations, from high school and church choirs to local pianists, bell ringers and instrumentalists. Cookies and hot chocolate are available for everyone. The pastry team creates several Gingerbread Houses to adorn the mantle in the lobby, each six-feel tall and made of 325 pounds of a variety of colorful candies. 
Sunday Brunch with Santa at Hotel Galvez & Spa
Dec. 1 - Dec. 22, 2019
Sunday Brunch with Santa offers children the opportunity to personally speak with Kris Kringle and share their Christmas wishes as their families enjoy a grand dining experience at one of the best brunches in the State of Texas. The hotel's annual holiday gingerbread display is in place for guests to view while listening to traditional holiday favorites played on the lobby piano. Hotel Galvez always recommends advance reservations. 

Note: Some organizations have not yet finalized their holiday plans. Please check back on this page for updates.