Holidays in Houston 2021
Holidays in 2021 will certainly be jolly!  From performing arts and holiday festivals to Christmas markets and family-friendly events, we've got you covered. Plus, don't forget that we have another blog totally dedicated to the best Christmas light displays in and around Houston.
Performing Arts
A Christmas Carol
Nov. 19 – Dec. 29, 2021
Houston's seasonal favorite, A Christmas Carol as a new adaptation showcases the classic story pared down to its essential elements. Holiday magic is added to this heartwarming story making the show a crowd-pleaser.
Tchaikovsky's iconic Nutcracker Concert
Dec. 3 – Dec. 5, 2021
Christmas concerts are always magical and the Nutcracker is no different. Join the Houston Symphony, both in person at Jones Hall and virtually on live stream, to enjoy the musical talents of Andrés Orozco-Estrada and the orchestra.
Musical Treats from The Nutcracker—for Kids!
Dec. 4, 2021
Music Director Andrés Orozco-Estrada will lead treasured selections from The Nutcracker among other holiday favorites presented in a casual, family-friendly setting at Jones Hall This 50-minute concert includes fun interactive activities and a visit from Santa himself!
Holiday Festivals and Markets

Home for the Holidays in Old Town Spring
Nov. 13 – Dec. 24, 2021
Head to Old Town Spring's 41st Annual Home for the Holidays festival featuring a spectacular display of twinkling holiday lights, entertainment, family-friendly activities and photos with Santa every weekend! Patrons will experience a Texas-style winter wonderland and hassle-free holiday shopping that includes unique gift ideas, hand-made and locally sourced products and more. 
Moody Gardens Festival of Lights
Nov. 20, 2021 – Jan. 2, 2022
Enjoy a festive stroll along this mile-long trail featuring more than two million lights and lighted scenes themed to holiday music that take you around the Moody Gardens property with spectacular views of Galveston Bay. Stops along the way bring you to see Star the Dancing Tree of Light, concession areas, hot chocolate, fireside s'mores and other festive foods, mistletoe, along with plenty of photo opportunities!
CityPlace Gingerbread Village
Nov. 28, 2021 – Jan. 7, 2022
The yuletide season officially kicks off at CityPlace Gingerbread Village on Sunday, November 28 with the Holiday Lighting Celebration and Gingerbread Village from 4 to 7 p.m. and continues daily. This year's experience includes a 40-foot floating tree, light installations, a life-size gingerbread house, carolers, and a visit from Santa and Mrs. Claus, this is one event you won't want to miss.
Dickens on the Strand
Dec. 3 – Dec. 4, 2021
For more than 46 years, Galveston Historical Foundation has hosted Dickens on The Strand in downtown Galveston to experience the architecture, sights, and sounds of a Victorian holiday. Each square will feature entertainment, Dicken's pubs, and food options with a specially designed holiday market on Pier 21. The market features numerous craft, food, and holiday vendors that guests seek out each year. 
Family Holiday Fun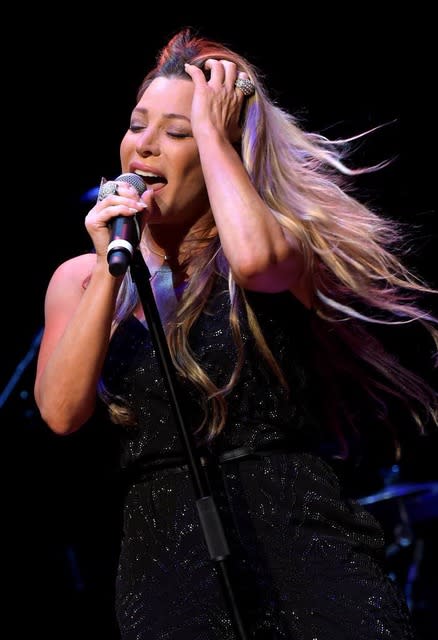 Reliant Lights Mayor's Holiday Spectacular
Dec. 4
This FREE event in Hermann Square at City Hall will feature live music and performances, the lighting of the towering tree, and additional activities and fun for all ages.  Pop icon, Taylor Dayne will headline the event, featuring hit songs from her career spanning three decades. The Gingerbread Village, sponsored by Raising Cane's, will have seasonal food and beverages for sale and T-Mobile will provide free photos with Santa in his North Pole-themed booth.  Oak Farms Dairy will sample eggnog to inspire the holiday spirit. The event will also create awareness for the Houston Food Bank and Disney's Ultimate Toy Drive benefitting Toys for Tots.

The Christmas Train
Nov. 26-27, Dec. 3-4, 9-11, 16-23
Head to Alvin, Texas for a truly Texan Christmas experience. The Christmas Train is fun and interactive ride with over 300,000 lights and hundreds of Christmas decorations. Colorful gingerbread villages, penguin snow lands and life-size storybook illustrations are all some of the scenes you and your family will experience along the way. Trains depart every 7-10 minutes. For the best experience, purchase tickets before you arrive. Tickets can be purchased online and reserve a place on your selected train.
Breakfast with Santa at The Woodlands Resort
Dec. 4-5, Dec. 11-12, Dec. 18-19, 2021
Enjoy a staycation at The Woodlands Resort, but make sure you meet up with Santa while you're there! The whole family can enjoy Breakfast with Santa that includes a full breakfast menu, photos with Santa in a safe, contactless holiday setting and holiday merriment. Tables will be set with social distancing in mind and are available both indoors and outdoors. Not staying at the resort, no problem, the event is open to the public. Limited capacity due to restrictions, so make your reservations early!
Breakfast with Santa
Dec. 11-12, 18, 2021
Santa will travel all the way from the North Pole to Houston's Downtown Aquarium for breakfast with boys and girls on the nice list! At Breakfast with Santa, enjoy a delicious meal and get your picture taken in a safe and socially distanced environment. Keep a close eye on the aquarium tank, you may see Santa swimming with the fish! Reservations required.
MAKE IT A STAYCATION!
Tired of looking at the same four walls? Book a night at one of Houston's top hotels for a nice change of scenery. The city's hospitality industry has committed to making guests' safety their top priority. Before you book, check out these Houston hotel deals.