Bellaire Boulevard is an arterial route that goes through several areas of West Houston, including the beautiful city of Bellaire and Houston's Asiatown. Dining options along this route are endless and you'll find a good sampling of the diversity of food that Houston has to offer. If you'd like to make a day of eating in this area, here's a handy guide to get you started that covers options in Bellaire and along Bellaire Boulevard in Houston's Asiatown (aka Chinatown).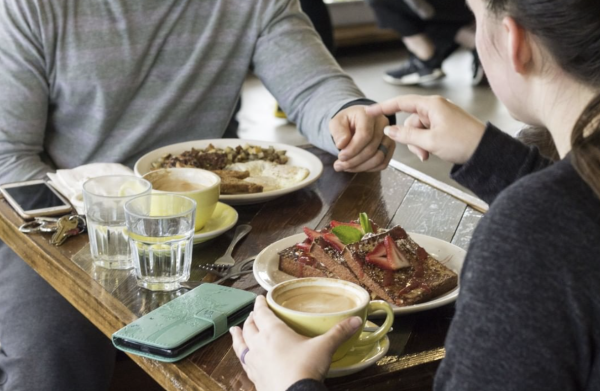 Courtesy of @dandelionhouston on Instagram
Breakfast
Start off your day at Dandelion Café, a charming little spot in Bellaire that serves coffee, pastries, smoothies, and a selection of breakfast items. Enjoy a cup of coffee from local roasters Greenway Coffee and Amaya Roasting, bagels from New York Bagels, and more. If you want a heartier breakfast, the cafe's well thought out breakfast menu has options like breakfast tacos and omelets. Slept in? Don't worry; Dandelion serves breakfast until 2 p.m.
Other breakfast options: 85° Cafe on Bellaire Boulevard in Chinatown for a quick breakfast of Asian-inspired pastries, breads and coffee.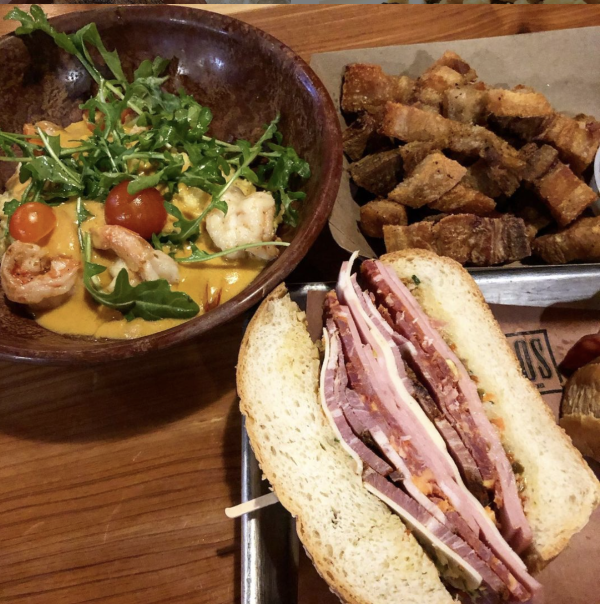 Courtesy of @houstonfunfoodie on Instagram
Lunch
For a true taste of Houston, try Blood Bros BBQ. At the brick-and-mortar locale of what for years was a highly popular pop-up, pitmaster Quy Hoang and co-owners, Terry and Robin Wong, treat Houston locals to their own brand of Texas barbecue. At Blood Bros. BBQ, you'll find traditional Texas 'cue and sides, but for a taste of the diversity of Houston, make sure to try their Asian-influenced dishes and specials like the pork burnt ends banh mi and brisket fried rice. Whatever your preference, this locally grown barbecue joint is worth a visit.
Other lunch options: Betsy's at Evelyn's Park for a scenic lunch at the park; and Cafe Piquet for Cuban fare.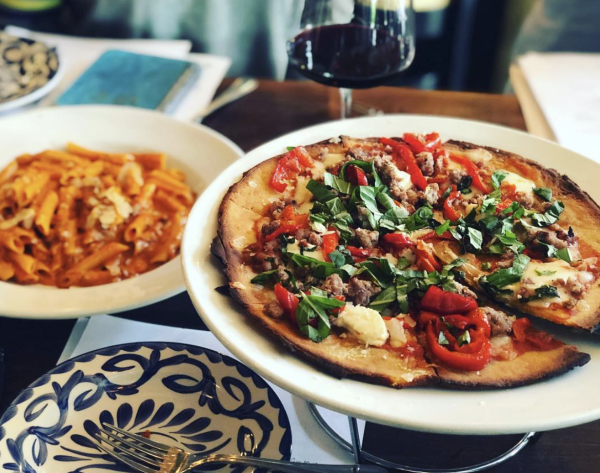 Courtesy of @enoteca_rossa on Instagram
Happy Hour
Wine lovers will enjoy the happy hour at the rustic and charming Enoteca Rossa in Bellaire. The Italian restaurant has an extensive wine list with selections from Italy and other parts of Europe, and on weekdays from 3 p.m. and 6 p.m., you can get a whole bottle plus a pizza for $25.
If you want more beverage options, try The 401 Table & Tap in Bellaire where happy hour includes $5 cocktails, wine and beer specials, plus snacks and $10 pizzas. In Chinatown, the trendy Cafe 101 offers drink specials Monday through Thursdays from 4 p.m. to 7 p.m. and "reverse happy hour" with discounted menu items and non-alcoholic beverages from 10 p.m. to 2 a.m.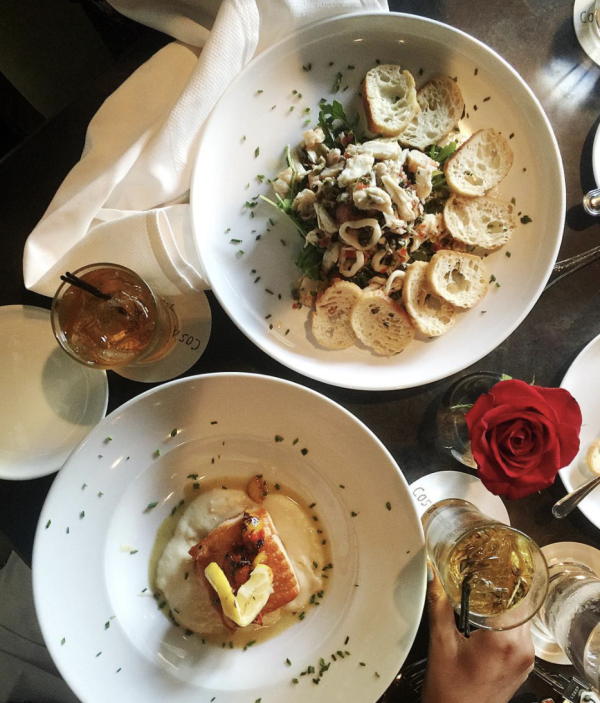 Courtesy of @juliejulez.jpg on Instagram
Dinner
Dinner options along Bellaire Boulevard are endless, but for a nice dinner with friends in a warm and intimate atmosphere, try Costa Brava Bistro. On the menu you'll find Spanish- and French-influenced dishes and a well curated wine list. Try ordering several appetizers to share and enjoy tapas-style.
If you'd like something more casual but equally delicious, try Mala Sichuan. This acclaimed Sichuan-style restaurant now has three locations in Houston. The original Bellaire location is homey and welcoming and definitely worth a visit for its Dan Dan noodles, crispy Mala beef, basil crispy chicken, and more.

Courtesy of @hermitudinous on Instagram
Late Night
Chinatown has many options for late-night dining. Head to Pho Binh by Night for a steaming bowl of delicious pho. Frequented by local chefs, this spin off of the Pho Binh trailer in southwest Houston is open until 3 a.m. on weekends and midnight on weekends. The bone marrow pho will hit the spot.
Other late night options: Little Woodrow's in Bellaire, a local watering hole that never lets you down, and Fu Fu Café for late-night dumplings.
Explore more of what Chinatown has to offer here.