You can't beat a breakfast/brunch favorite that includes cinnamon, bread, powdered sugar and maple syrup. National French Toast Day is a slice of heavenly goodness! From classic to creative Houston restaurants are serving up french toast favorites all over town.
Dish Society has a standout French Toast offering. The Nutella French Toast is three pieces of whole grain bread, dredged, pan-fried and topped with Nutella, fresh fruit and powdered sugar. Available weekdays at breakfast and weekends at brunch, it's sure to provide sweet-tooth satisfaction.
Max's Wine Dive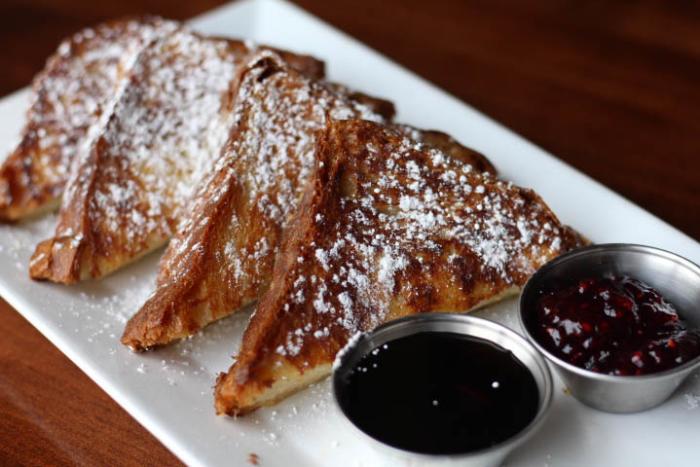 Max's Wine Dive has its own version of Creme Brûlée French Toast and it's been a menu favorite for years. The dish is made with brioche bread, french vanilla creme anglaise batter, whipped butter, maple syrup and topped powdered sugar. Try the french toast with a side of bacon or Crispy Deviled Eggs and a mimosa!
Angela's Oven is a family owned and operated bakery in the Houston Heights where you can always find handcrafted bread and pastries. The Brioche French Toast is grilled with cinnamon, sugar and other sweet goodness and served with a side of warm syrup and fresh mixed fruit. You can always find fresh bread and pastries from Angela's Oven at area farmers markets and coffee shops.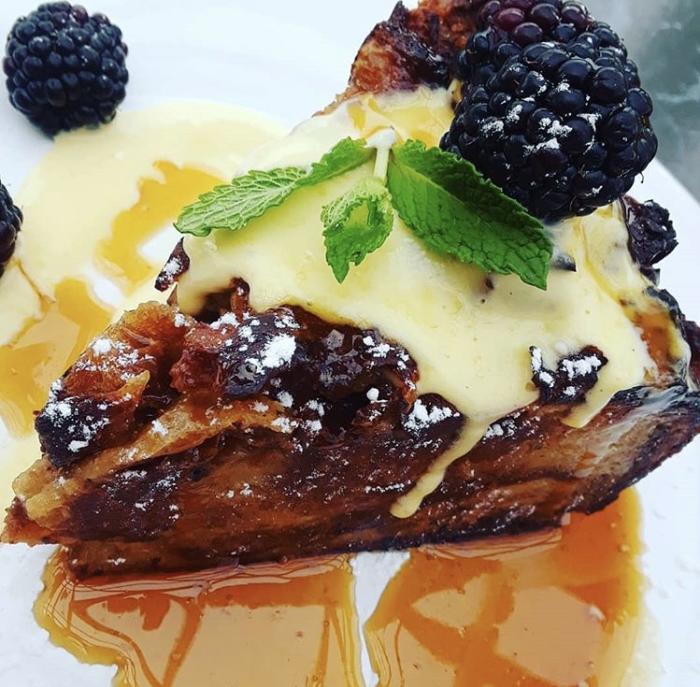 This cozy neighborhood bistro and bar in Houston's East Downtown (EaDo) serves up delicious coffee, daily breakfast, lunch and great cocktails. There is an outdoor seating area where you can enjoy your breakfast on those warm winter days. Leeland House French Toast is a deep dish Creme Brûlée french toast, topped with house made creme Anglais and fresh berries.
Benjy's
We think an order of classic french toast with a side of pumpkin butter sounds amazing. (You can order pumpkin butter on the side of just about any dish!) At Benjy's you can also try classic french toast with cinnamon and sugar topped with blueberry marmalade and served with marshmallow berry compote.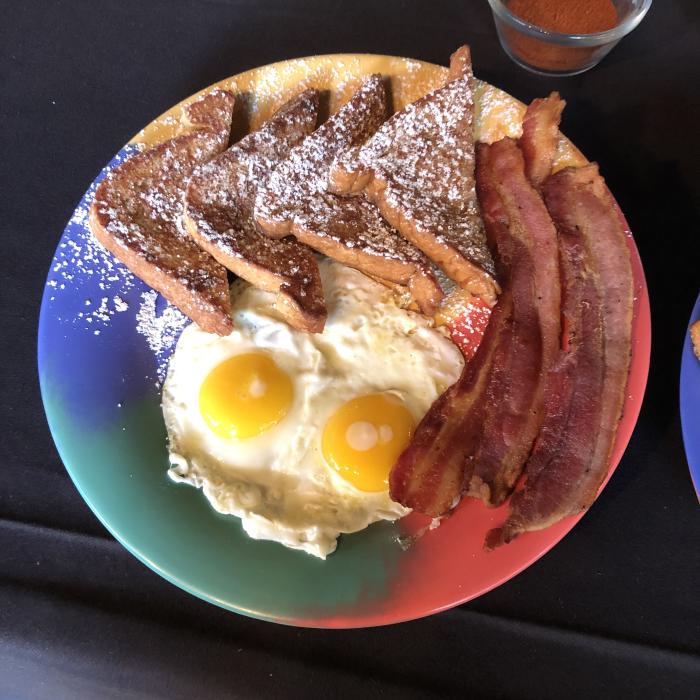 You may know the Breakfast KLUB for chicken and waffles but the french toast is another popular menu item that people will stand in line to get! (It's also great with fried chicken!) They use Texas Toast, batter it up and lightly grill with butter to perfection. The dish is topped with powdered sugar and served with two eggs and choice of pan sausage, bacon, ham or turkey.