With the World Series coming to Houston for the second time in three years, local restaurants and bars are gearing up with major league deals and special menu items for fans of both teams. Woohoo, another reason to celebrate! 🎉
BCK
933 Studewood St.
Neighborhood: The Heights

BCK will offer an "All-Star Combo" during the games, featuring a BBQ Bacon Burger, fries and a beer for just $15. Guests can enjoy watching the games (with sound) on the restaurant's 100-inch big-screen projector.
6510 S. Rice Ave. and 1613 Shepherd Dr.
Neighborhoods: Bellaire and The Heights

Jax Grill will offer Happy Hour pricing during all World Series games, featuring $3 beers and $4 margaritas. The offer will not apply on Friday and Saturday night at Jax's Shepherd location during live zydeco music performances. 
2704 Navigation Blvd.
Neighborhood: The East End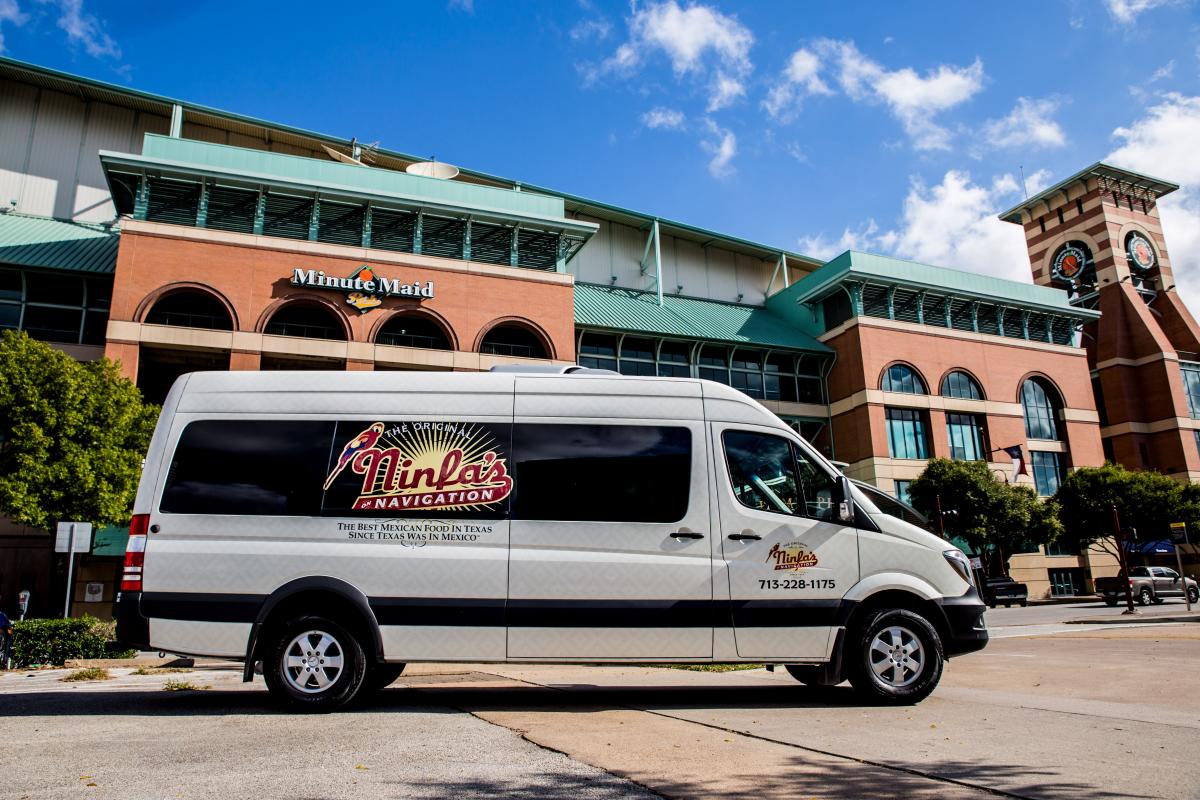 The Original Ninfa's on Navigation will offer dining customers free parking spots and a continuous shuttle service to and from Minute Maid Park before and after every game. Shuttle service begins one hour before the start of each game, and the restaurant recommends arriving early to allow time to eat. 
Ooh La La
770 West Sam Houston Parkway N #500
20155 Park Row
23920 Westheimer Parkway
Neighborhoods: Town & Country Village and Katy


Celebrate the World Series with Astros shortbread cookies and be the hero of your watch party! With a tender, buttery crumb, these vanilla-scented, hand-decorated cookies are not just for gawking at (though they are super cute.) Available in the bakeries and for pre-order. Direct pre-order requests and inquiries to your nearest bakery location.
Bernie's Burger Bus
5407 Bellaire Blvd, 2200 Yale St. #100, 2643 Commercial Center Blvd #320, 6324 Highway 6
Neighborhood: The Heights, Bellaire, Katy and Missouri City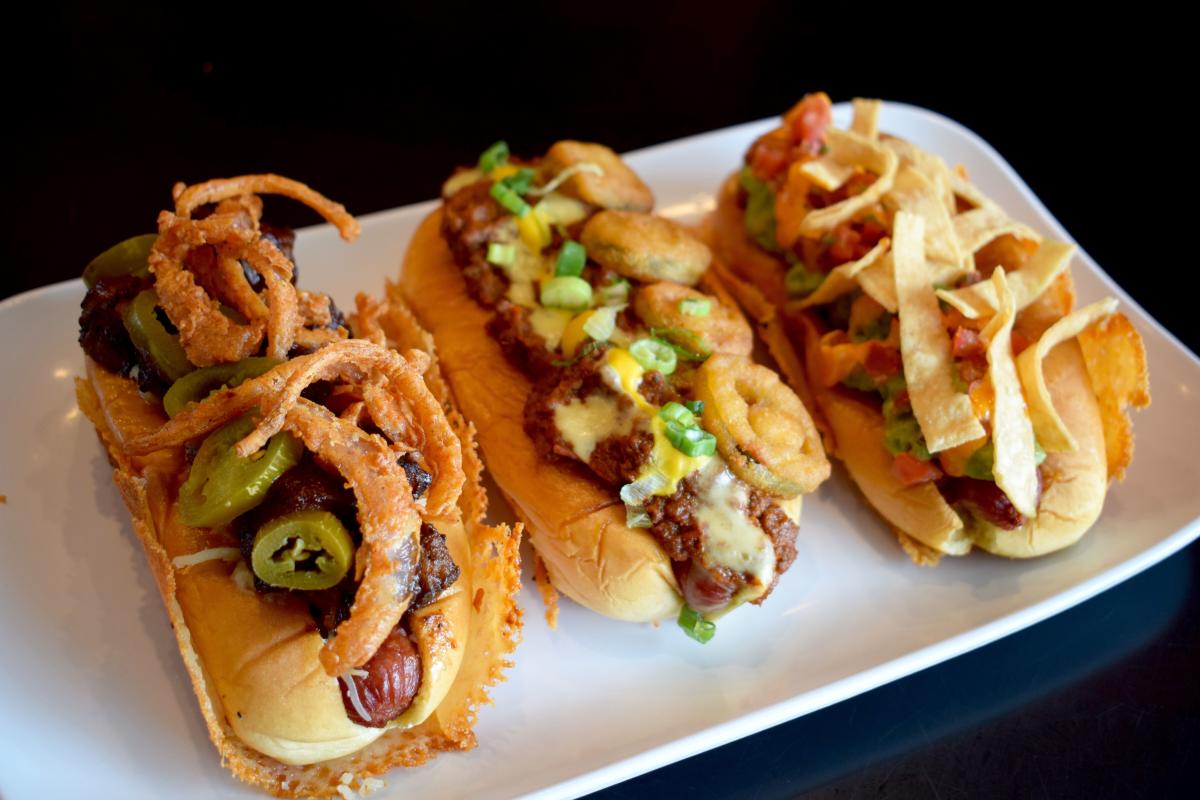 During Astros games, Chef Justin Turner is offering buy one, get one for $2 gourmet franks (options below) and $4 pints of Texas craft beer. Available at all four Bernie's locations.
Chili Dog – Bacon-wrapped 44 Farms USDA Choice Angus beef frank with house chili, green-chili queso, crispy jalapeños, mustard, scallions on a cheesy Martin potato bun, $7.
Rock-the-Guac Dog – Bacon-wrapped 44 Farms USDA Choice Angus beef frank with house guacamole, chipotle aioli, tomatoes, crispy tortilla strips on a Martin potato bun, $7.
Brisket Dog – Bacon-wrapped 44 Farms USDA Choice Angus beef frank with aged white cheddar, BBQ beef, pickled jalapeños, Tabasco onions on a cheesy Martin potato bun, $8. 
1700 Post Oak Blvd. #1-190
Neighborhood: The Galleria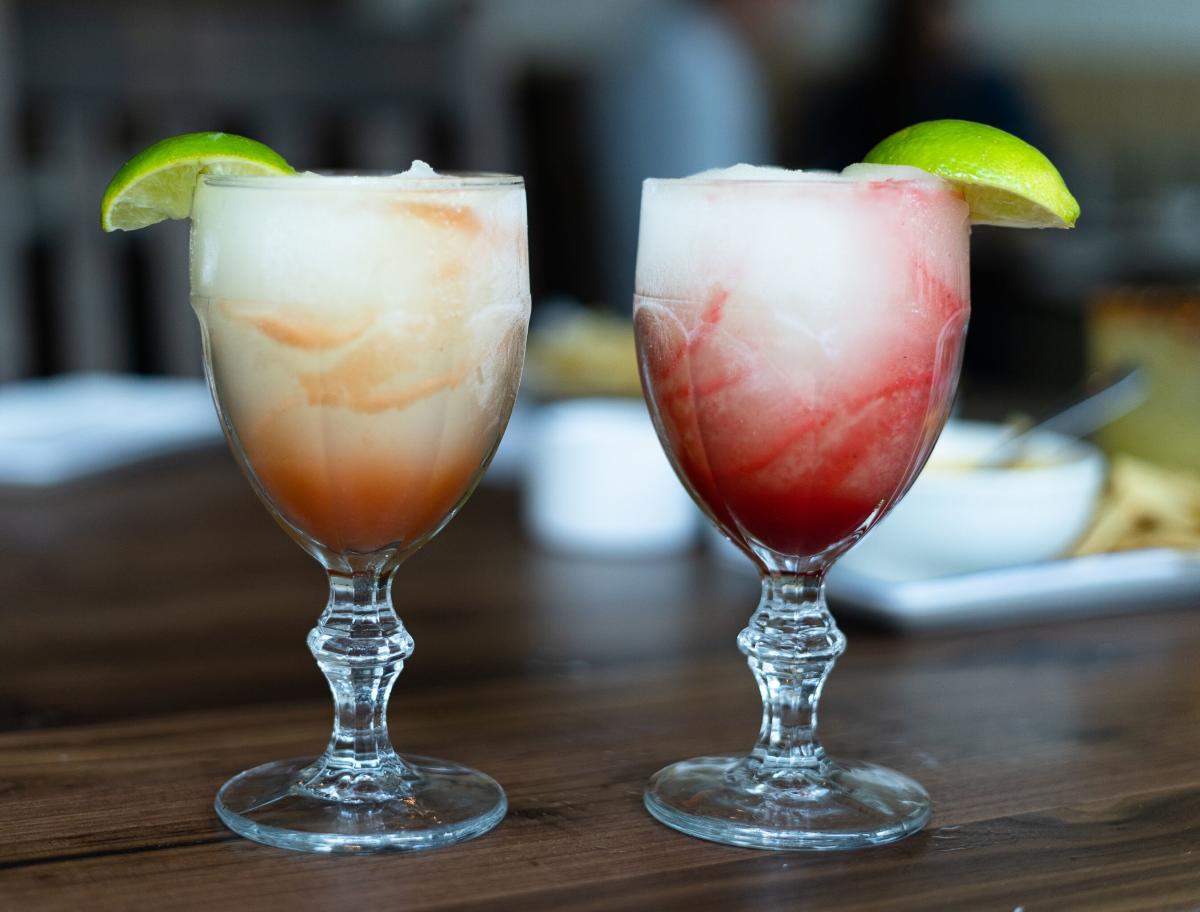 The Original Ninfa's Uptown will offer Happy Hour pricing during the games, featuring $8 bites and cocktails ranging from $4-7. The restaurant also will offer a World Series special with four different tacos from Executive Chef Alex Padilla priced at $4 each, including Pescado, Tinga de Pollo, Fajita and Carnitas. 
Peli Peli
5085 Westheimer Road (inside The Galleria)
Neighborhood: The Galleria

 
Peli Peli is offering a cherry on top of each Houston Astros win during the World Series to keep the momentum going. Each time the Astros win a Series game, Peli Peli will offer a free dessert with purchase of an entrée all day the following day. (Wednesday win, Thursday free dessert). Celebrate with Crème Brûlée, Sticky Toffee Pudding, Bolo Chocolate Cake or Sticky Toffee Cheesecake.
The Union Kitchen
6 locations (4057 Bellaire Blvd., 6011 Washington Ave., 3452 Ella Blvd.,12538 Memorial Dr., 23918 US-59, 9955 Barker Cypress Rd. #104)

At each of The Union Kitchen's six locations, Astros fans can score big with a $10 burger and beer combo during every World Series game. The offer applies to any burger on the menu, including the famous "Original" Union Burger topped with sharp cheddar, swiss, smoked bacon, A-1 aioli and thick-cut onion rings. 
Bosscat Kitchen & Libations
4310 Westheimer Rd.
Neighborhood: River Oaks
The River Oaks whiskey bar and restaurant, which features 8 flatscreen TVs, will offer an "All-Star Combo" during the games, featuring a BBQ Bacon Burger, beer & fries for just $15.
Molina's Cantina
3801 Bellaire Blvd
7901 Westheimer Rd
Neighborhood: Belliare and Mid-West


Baseball fans, meet up at Molina's Cantina locations to watch the Astros on the bar flat screens while you sip on $6.50 Molina's Margaritas all day on game days. 100% agave tequila, Triple sec and fresh lime juice, served frozen or on the rocks. Don't forget the snacks… Jose's Dip, Chicken Taquitos and a plate of Nancy Ames Nachos, anyone? 
5740 San Felipe St #100
12525 Memorial Dr #145
150 Yale St. #100
Neighborhood: The Heights and Memorial
 

During Astros games, come watch the games at Dish Society at the bar or patio and enjoy Karbach Crawford Bock on special for $4/can and for a $1 when Astros hit a home run! All locations (except Finn Hall). Enjoy with bar snacks like soft Slow Dough pretzels with smoked gouda queso or pork belly bites (seasonal melon, tequila lime gastrique, ancho salt).
3300 Smith St.
Neighborhood: Midtown

Chef Joe Cervantez and team are offering a viewing party menu of $7 food and drink, available during World Series games at the bar or outside in the courtyard, where they'll have a large-screen TV, weather permitting. NOTE: This menu replaces the current 7-7-7 menu during Series games.
Food and drink specials include: Duck Fat Chili Cheese Fries, 44 Farms Chili Hot Dog, Pork Cracklins & Queso, Crab Boil-Spiced Fried Chicken Wings, Fried Oyster Poboy, Home Plate Sliders, Line-Drive Lemonade 
Plus, select beers are 2 for $7 and select wines are $7!