Foodie
Wine and Dine Your Way Through H-Town
Houston boasts numerous diverse neighborhoods, many of which are anchored by ethnic restaurants and groceries. Explore key destinations that have transformed the city into a multicultural microsphere.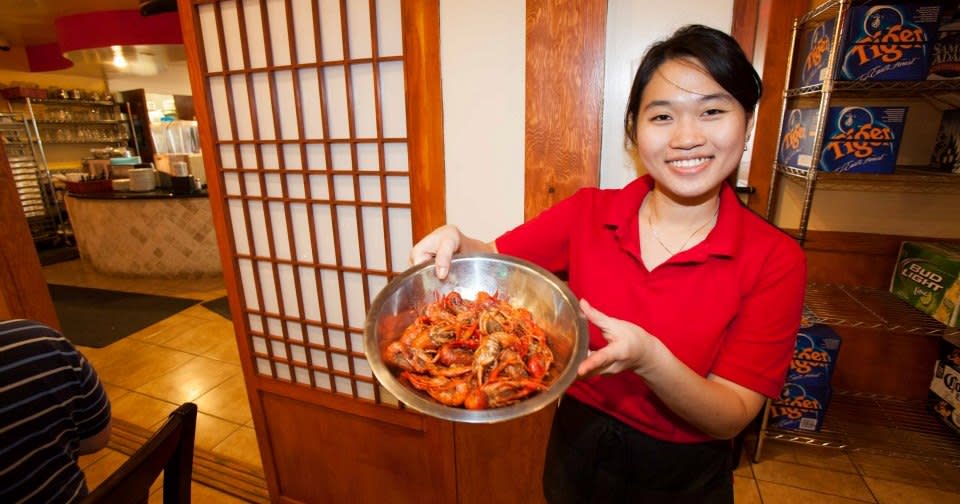 Chinatown/Bellaire
Visit palatial food court and grocery store Hong Kong Market inside Hong Kong City Mall—one of the largest Asian superstores in the region—on Bellaire Boulevard. In the area you'll also find Vietnamese-Cajun crawfish unique to Houston at Crawfish and Noodles, and HK Dim Sum offers dim sum daily.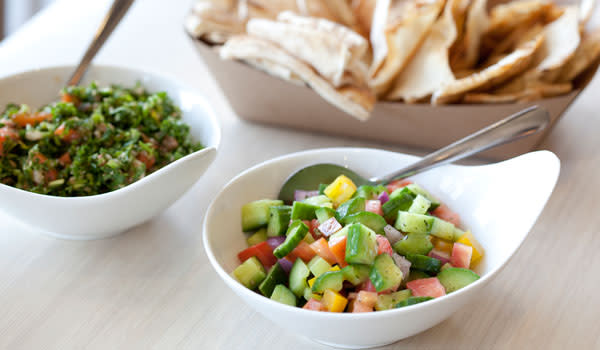 West Houston
Venture into west Houston-set Phoenicia for 55,000 square feet of international delicacies. Among the outpost's more than 6,000 exotic offerings are freshly-baked pita breads, flakey baklava and tempting tabouli. A smaller downtown store opened in November 2011. Sample delicious, housemade pierogies at Polonia, the city's only Polish grocery/restaurant, and BYOB to Vieng Thai, which serves up some of the city's best Thai cuisine.  Next door, sample cabrito cooked on an open pit at El Hidalguense. Don't miss H-Mart, a massive Korean grocery store, which is just down the street from Chinese grocery 99 Ranch Market.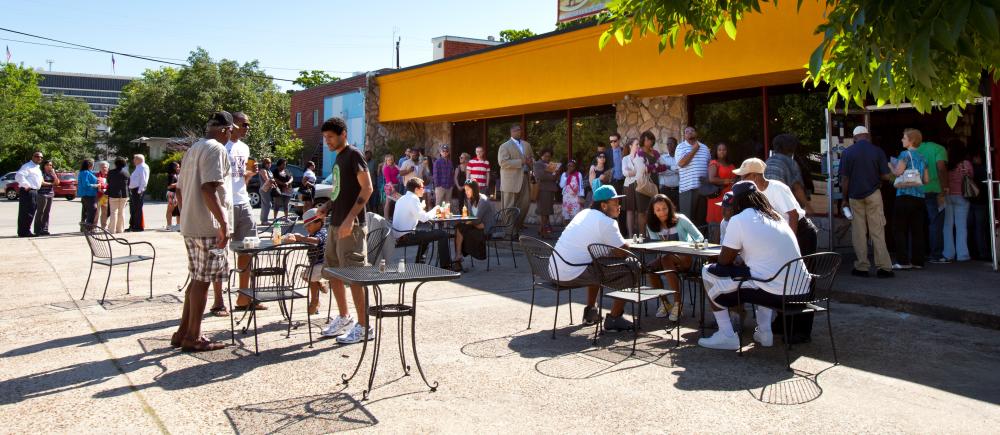 Mid-Main
The area south of the Central Business District known as Midtown was one of the city's first residential neighborhoods. Midtown began to flourish around the turn of the 20th Century and the intersection of Main Street and Alabama became a center of commerce for the neighborhood. Today, established businesses like Continental Club and the famous Breakfast Klub mingle with new hotspots such as Double Trouble Caffeine & Cocktails.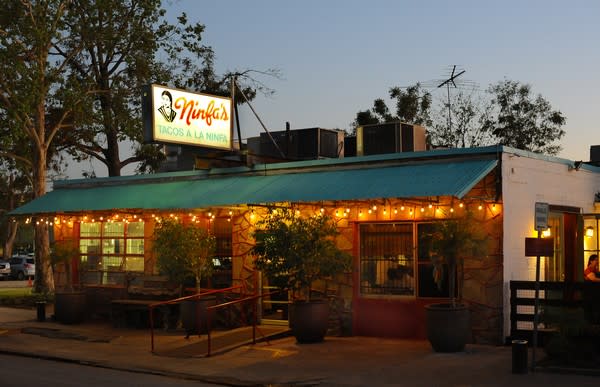 Navigation Corridor (Eado)
For more than a century, Houston's East End has been a vibrant, multicultural neighborhood made up of mostly minority-owned homes and businesses. Ninfa Laurenzo, known to many as Mama Ninfa, opened the Original Ninfa's on Navigation here in 1973. Now a $5 million pedestrian oriented esplanade is renewing the neighborhood's destination appeal. Check out new neighborhood hotspots like Moon Tower Inn, Ninfa's sister restaurant El Tiempo Cantina and the funky drinkery Voodoo Queen. 
Market Square
The Market Square Historic District is Houston's original town center. Located just steps from Buffalo Bayou where the Allen brothers established the city in 1836, Market Square long served as the commercial and civic heart of Houston. Here the oldest bar in Houston, La Carafe, overlooks a redeveloped Market Square Park. Around the corner, a clutch of new bars and restaurants have opened in century-old buildings like drinkeries The Original OKRA Charity Saloon and The Pastry War. For dinner there is no shortage of variety with eateries like El Big Bad for Mexican classics, The Big Casino Kitchen + Bar for American food and a killer patio, Bovine & Barley for a meat and beer focused experience, Treebeard's for casual Creole, Moonshiners for southern fare and Hearsay Gastro Lounge for upscale pub grub.

Historic Heights
There's no better way to experience the Historic Heights neighborhood than wining and dining your way through its walkable streets. Start with an artisan coffee on 19th Street at Boomtown Coffee. The street is lined with boutiques and antique shops, so sip a cup of joe and get a little shopping in before grabbing a bite. For casual dining and a great patio head to Cedar Creek, or for something upscale grab Italian fare at Coltivare. On the weekend, Down House offers an award winning brunch (40 best breakfast spots in Texas by Texas Monthly Magazine). Save room for dessert at Hugs & Donuts where its owners are sweetening the pastry game in Houston with unique donut flavors.
Chef for a Day: Be a Top Toque, If Only for a Few Hours
For more than 40 years, Brennan's of Houston has been a preferred choice for those seeking a memorable dining experience with a little Creole flavor.  A Chef for a Day experience is available to anyone willing to pay the hefty fee (around $1400 for a day). Under the guidance of Executive Chef Danny Trace, you'll learn first-hand the tricks of the culinary trade.  Then, his team will help you prep the rest of your sumptuous meal, and the sommelier is on hand to help select the perfect wines.  Finally, join five of your closest friends to relax and enjoy the fruits of your labor.


For a less pricey option try Tex-Mex Cooking Classes at Sylvia's Enchilada Kitchen where she teaches monthly courses at her Eldridge-set restaurant. Learn the art of grilling fajitas, tamale making and soups in one of the two-hour classes, which include a full meal, dessert and beverages.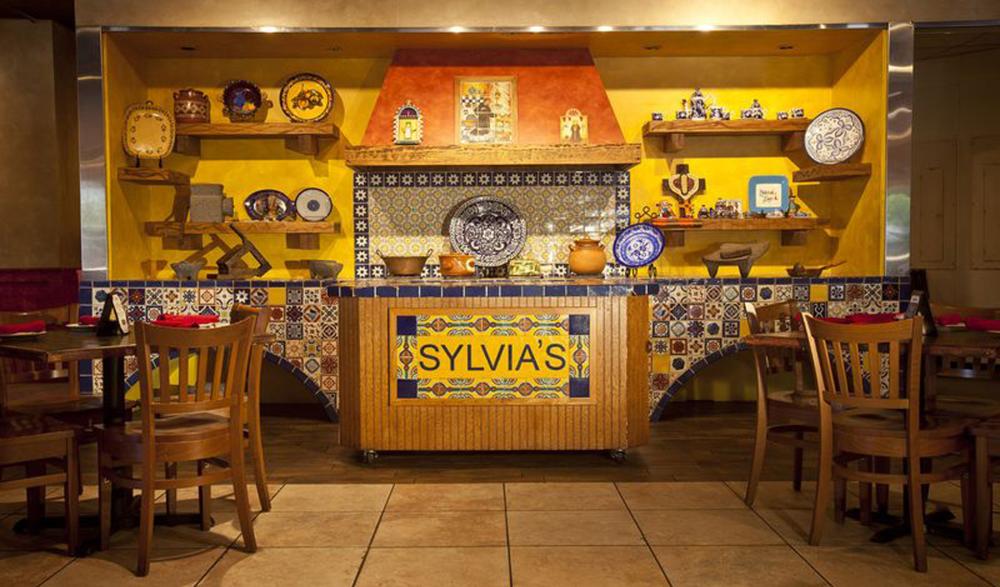 Looking to cook for a cause? After years operating Houston's successful Recipe for Success organization-a program that helps combat childhood obesity through education-Gracie Cavnar has expanded her culinary efforts with a cooking and gardening school. At RecipeHouse, a hands-on venue set in the Museum District, guests will find a space for cooking classes, seminars, team building and special events for up to 25. Be sure to check out the program's special celebrity chef series, offered on the first Monday of each month. Classes are $99, per person, and proceeds benefit Recipe for Success.

Check out more ideas for cooking classes here.
---
Where the Chefs Eat
If you've ever wondered where world-renowned, James Beard Award-winning chefs go for grub in their downtime, you're in luck. The same culinary geniuses that have topped endless 'Best Of' lists, graced the covers of Food & Wine and Bon Appetit and helped put H-Town on the national map are now making it their mission to show residents and visitors the underbelly of the city's food scene with the 'Where the Chefs Eat' Houston Culinary Tours.