From meats to sweets, the holiday season is often when we spend time with family and friends around the dinner table. Take off one thing from your to-do list by hiring out the desserts. No matter what part of Houston are you are in, there is a popular pie stop near you!
Mile-high meringue tops pie creations at Hamilton's in Port Arthur. In the Southeast Texas area, the Hamilton family is connected to good food at several popular restaurants around town and often the main attraction is the pies, for good reason. The pie recipes have been in the Hamilton family for generations. These sought-after pie names are basic - Coconut, Chocolate and Lemon – because all the fanfare goes into the oven and comes out "amazing," the Hamilton's baker said. Fresh buttermilk pie is the bakers' favorite, but sometimes she goes for the inspired Dream Pie, fashioned into a "cloud" of cream cheese and whipped cream. 
Nothing is sweeter than a piece of delicious pie. Conroe is home to Pie in the Sky, an amazing restaurant with full service and just about any pie you can think of. Who doesn't want pie for breakfast? Pie in the Sky offers "The Pie Waffle". They will take the pie of your choice and dump it in their waffle iron. You can't beat this local favorite! 
Bonus stop: Montgomery Bakehouse is another go-to place for your dessert needs. With more than 20 different pie choices you are sure to find your favorite.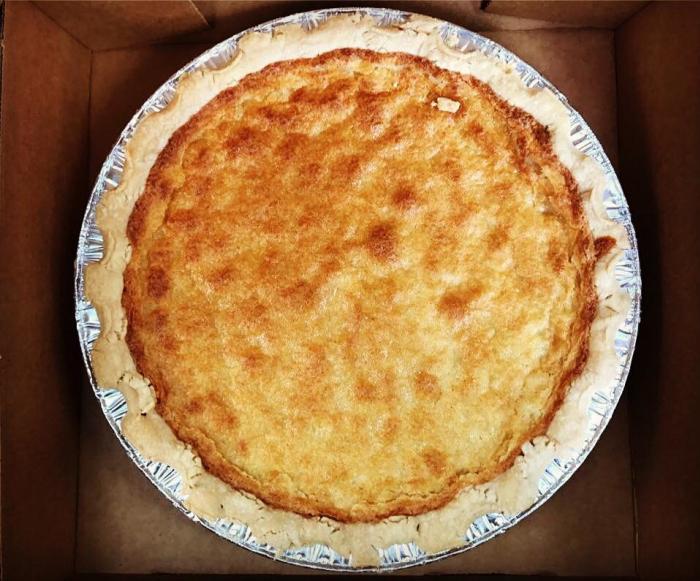 Froberg's Farm and Country store may be best known for strawberry picking in the spring and the corn maze in the fall, but they have a great selection of homemade pies to choose from. (One of the most popular is the Buttermilk pie!) Since 1989, Froberg's Farm has been hard at work perfecting the pie recipe. Mixing a prime selection of homegrown fruits with all natural ingredients, you can choose from more than 35 different flavors of pies and fried pies! Froberg's also makes homemade preserves and jellies.
Established in 1941, Rao's Bakery is a Beaumont favorite that specializes in ornate pastries, homemade gelato, specialty cakes and premium coffee blends. Perfect for the holiday season, grab a delicious pecan, apple or chocolate pie that will definitely keep you coming back for more. Along with an extensive dessert menu, Rao's offers an array of breakfast and lunch menu options such as their popular muffins and burritos for breakfast or their sandwiches and wraps for lunch. They also serve a wide variety of hot, frozen and iced beverages such as lattes, espressos, tea and other specialty items.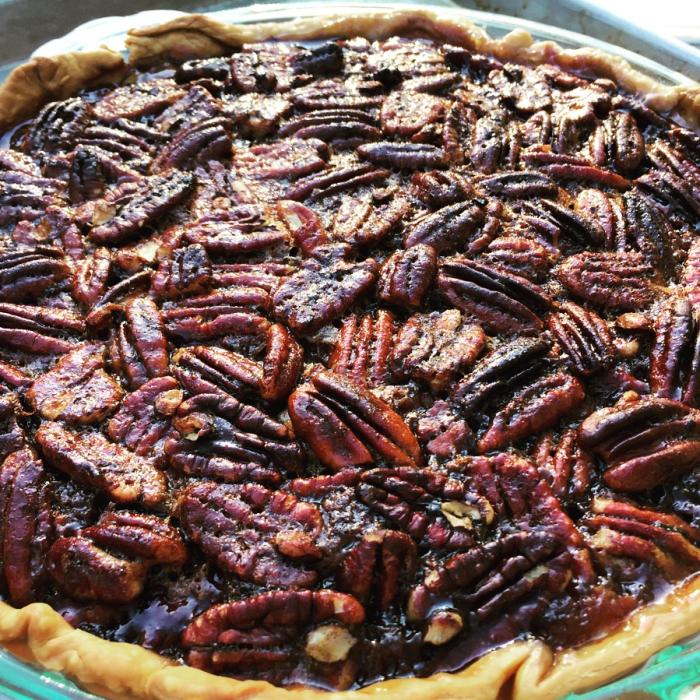 Moonlight BBQ Company may be known for great BBQ but they also have a pretty stacked dessert menu. Pies include Big Mama's Buttermilk Pie (an old family recipe), Pumpkin Pie, Blueberry Banana Pie, Texas Bourbon Peach Pecan Pie, and a special holiday flavor - Pumpkin Buttermilk Pie! Desserts like banana pudding and peach cobbler will be available in larger sizes.
Like to talk about the food in your favorite places? Check out our Food & Drink Experiences page!