Whether you're looking for a few events to help you ring in spring or already planning your summer trips, we've got a list of events you don't want to miss outside of Houston's city limits.
April
Spring Fling – April 6 – May 5
April is peak migration time so the Gulf Coast Bird Observatory hosts Spring Fling at the Quintana Neotropic Bird Sanctuary the entire month of April. Volunteers or staff will be there each day to help identify the migrants as well as resident birds and keep a daily list going.
Kids Reel Big Fish Event – April 6
Pack your sunscreen, hat, lawn chair and fishing gear for a couple of hours of catch and release finishing in the marine hatchery and Visitor Education Center at Sea Center Texas.
24th Annual The Grand Kids Festival – April 6
The 24th annual Grand Kids Festival will spring into action with inflatables, pony rides and a variety of additional activities that are free to the public.
17th Annual Featherfest & Nature Photofest – April 11-14
If you're a serious or casual bird-watcher or nature photographer; an experienced or new outdoor enthusiast; or someone who wants some exercise, fresh air and sunshine and something different to do, join the crowds at FeatherFest.
Lake Jackson Food Truck Fest – April 13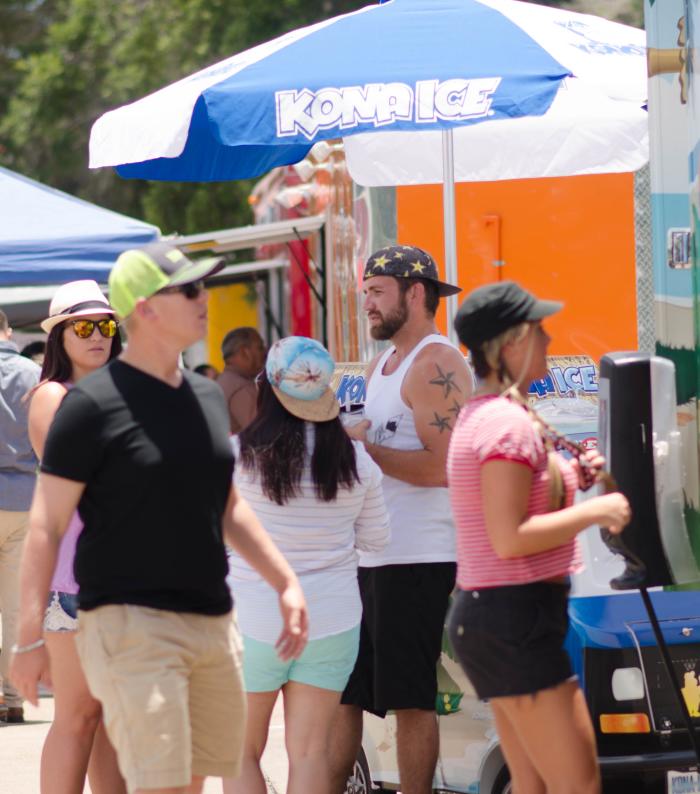 It's the perfect weather to get outside, enjoy some food truck grub and let your kids run wild on inflatables and other kids activities.
Family Campout at Space Center Houston – April 13-14.
It's like Night at the Museum but with rockets! Sleep in the great outdoors when you pack your tent and set up camp in Independence Plaza. Prefer air conditioning? All you'll need is a sleeping bag and pillow as you cuddle up under some of the rarest spaceflight artifacts on Earth.
Crawfish & Zydeco Festival at the Kemah Boardwalk – April 13-14
'Tis the season for chowing down on crawfish! Join in on this annual bash and dance along to Zydeco music while you lick your fingers and toss the shells.
Kemah Crawfish Festival – April 19-21
10,000 pounds of crawfish await you… plus live Cajun and country music by Jarrott Sterett & his Hired Guns, Wayne Toups and more.
Kidzfest – April 27
Family friendly? You betcha! Kids will enjoy inflatables, game booths, train rides, face painting and more while adults will be wowed by the live entertainment and delicious food vendors in Conroe. 
Galveston Island Wine Festival – April 26-27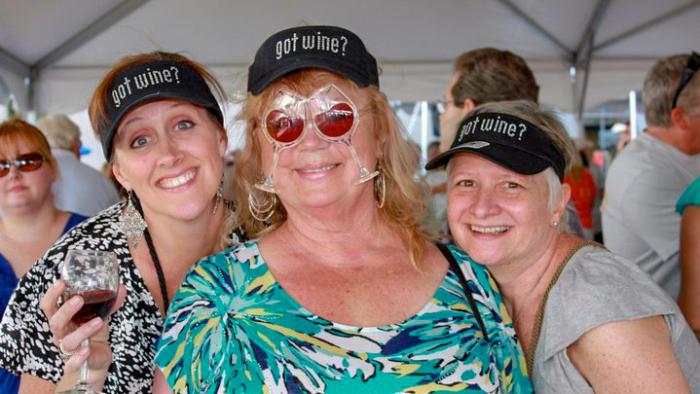 Pour into bliss this April and join in for a special springtime event with delectable wines and live musical entertainment by ROXY ROCA; it is sure to be the event of the year in Galveston!
World Migratory Bird Day at the Armand Bayou Nature Center – April 28
Join the guided morning birding hike, the rookery tour, or just enjoy the celebration of the amazing journey of birds with games, activities, speakers and demos from 12 p.m. – 4 p.m. in Bay Area Houston. 
May
League City Music Festival & BBQ Cook Off – May 2-5
You won't want to miss performances by Jerrod Nieman, Doug Supernaw, Bag of Donuts, Southern Shanks Band and Nick & The Groove. Buy your tickets now (or regret it later)!
Take A Child Fishing Tournament – May 5
This fishing tournament for kids is broken into two age groups, but it's also the perfect excuse to break out your rod and reel and get your kids involved at Freeport Municipal Park.
Keels & Wheels Concours d'Elegance – May 4-5
Classic cars and vintage wooden boats makes Keels & Wheels an unmissable event for enthusiasts. For the last 21 years this event has been delighting locals and visitors alike in Bay Area Houston. 
45th Annual Historic Homes Tour – May 4, 5, 11 & 12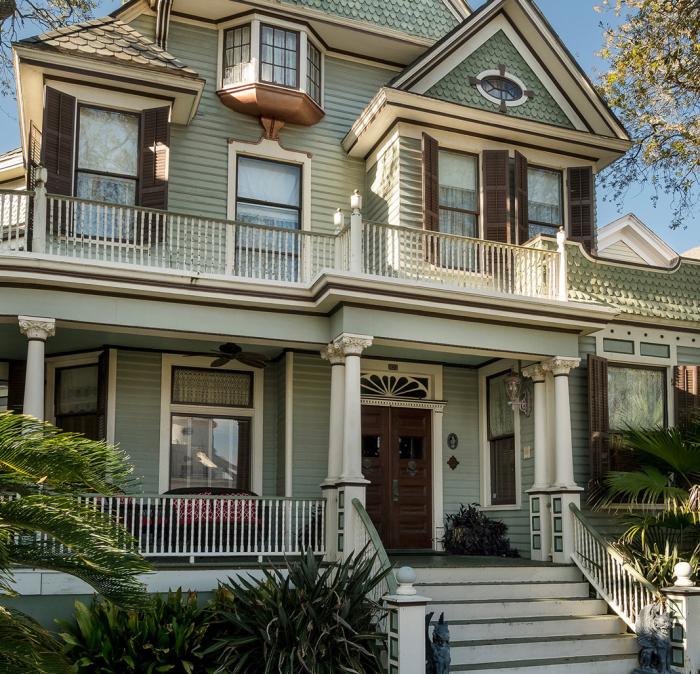 Galveston Historical Foundation opens the doors to Galveston's architectural history through public tours of privately-owned homes during its annual Galveston Historic Homes Tour. Large, small, and everything in between, the 2019 tour will have something for everyone! 
Galveston Island Beach Revue – May 17-18
Based on Island events from summer seasons past like the Pageant of Pulchritude and Splash Day, the Galveston Island Beach Revue resurrected these favorite Island pastimes into a contemporary two-day, family-friendly event in 2009.
Bay Day at the Kemah Boardwalk – May 18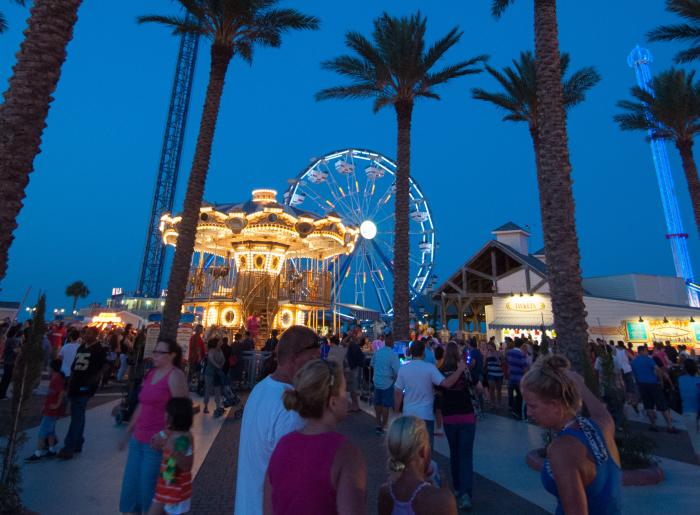 This free celebration includes bay-themed arts and crafts, wildlife presentations, touch tanks and more. Come learn about the important ecosystem that lies just a short drive away in Bay Area Houston!
Schuster Home Open House – May 25
Built in 1917, the same year the city of Freeport was incorporated, by the Schuster family this home was a special place for family gatherings and holidays. The home serves as an example of family life during the founding of Freeport and is open to the public this spring!
June
Sounds of Texas Music Series featuring Bellamy Brothers – June 1
The historic Crighton Theatre in Conroe welcomes you to enjoy the honest, heartfelt songs that connect millions of listeners around the world to the Bellamy Brothers, an institution in the country music world.
Bird Banding – June 15
Help volunteers at the Gulf Coast Observatory collect baseline data on birds as they release birds with tracker bands on their feet back into the wild in Brazosport.
12th Annual Texas Outlaw Challenge – June 19-23
Is there any better way to cool off than 4 full days of water excitement? Enjoy the Gunslinger Poker Run, F1 Races and so much more in Bay Area Houston.