The Houston region is full of one-of-a-kind activities you won't want to miss out on this summer! Here are 5 adventures you can count on to shake things up when you just want to get out of town.
This is more than a pool… this is an experience! Book a room this weekend at The Woodlands Resort and soak up the sun at the Forest Oasis Lazy River and Waterpark in The Woodlands. Couples looking for a relaxing weekend away can enjoy poolside food and drink service, a world-class golf course and some quality time away from the kids.
Families are in for a treat when they stay overnight! Movie Under The Stars lets kids stay poolside and enjoy one of their favorite blockbusters before heading to bed.  Check out the Resort's Endless Summer Package, which includes a full-day cabana rental and a resort credit that you can use at the spa.
2. Step into a World War II Submarine in Galveston
It was on her maiden patrol in the summer of 1944 that the USS Cavalla avenged an American tragedy. With a salvo of six torpedoes, the Gato-class submarine brought down the Imperial Japanese Navy aircraft carrier Shokaku, one of six aircraft carriers that launched the fateful surprise attack on Pearl Harbor. This authentic piece of American history still lives on at the American Undersea Warfare Center (soon to be known as the Galveston Naval Museum).
Better yet, you can explore its inner workings. Imagine what daily life was like for the "Lucky Lady's" crew as you tour the quarters and mess hall, and explore the torpedo rooms, control room and the officer's wardroom.
3. Hike or Kayak Big Thicket in Beaumont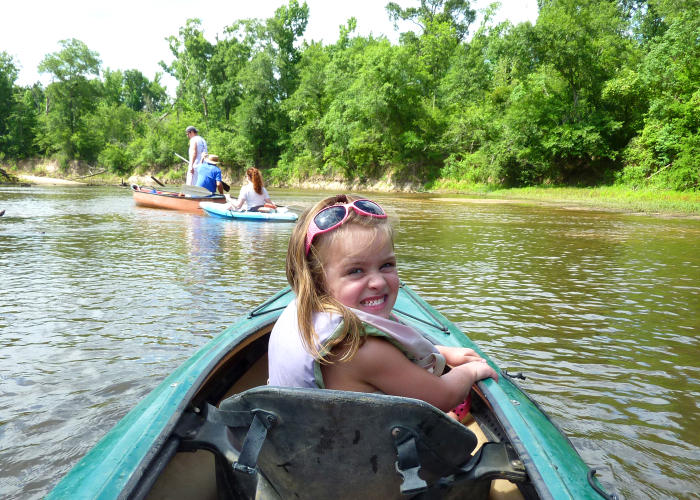 Join the Big Thicket park rangers for a guided canoe trip on the waters of the Big Thicket National Preserve. This event is geared towards novice paddlers, so don't be intimidated! Canoes and paddles are provided, but space is limited, so don't wait to call the visitor center at 409-951-6700 to register.
Even if paddling isn't your thing, you can still explore Big Thicket on the Full Moon Night Hike. Engage your senses and enjoy the outdoors as you experience the woods under the light of the full-moon. Learn more here.
4. Buzz around the 38th Great Texas Mosquito Festival in Brazosport
The Great Texas Mosquito Festival creates quite a buzz when it comes to Clute Municipal Park on July 26-28. Come greet Willie-Man-Chew, the world's largest mosquito, (and the only one at the festival) before you enjoy entertainment, food, contests, and family fun.
This year's entertainment features the Spazmatics, Bag of Donuts, David Nail and Kevin Fowler. Be sure to bring your A-game on Saturday when tournaments featuring double cornhole pitching and double washer pitching will challenge teams. Foodies can chow down at the BBQ Cook-off and Grill Master Competition while kids are sure to have a blast at the haystack dives, petting zoo, and carnival.
5. Get some space at the Above and Beyond Exhibit at Space Center Houston
Families can explore the past, present and future of aerospace innovation with this hands-on exhibit that brings flight to life at Space Center Houston. Kids and parents can soar like a bird, take a ride in an elevator to outer space, design or fly their very own supersonic jet.
Above and Beyond combines immersive videos, simulations, interactive galleries and more to create an experience like no other. The exhibit closes on September 9th, so check it off your bucket list on your next trip to Bay Area Houston. 
For more experiences you can find outside of Houston, click here.