Avid birders can rejoice that spring comes early in Southeast Texas. Some spring migrants can be expected to move through our region in early March with the season hitting its stride in mid-April. While there are some places to experience urban birding inside Houston's limits, the species and birding potentials abound just outside of town.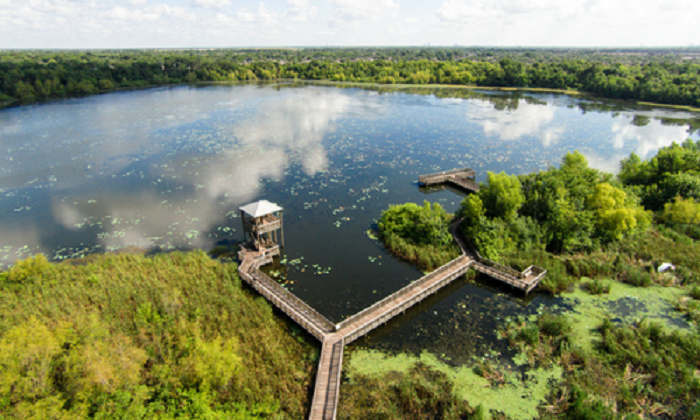 Sugar Land is a birding destination and home to Cullinan Park, one of the largest nature parks in the Greater Houston area with over 754 acres and amenities such as an observation tower, nature trails, and a wide variety of wildlife. Cullinan Park is also listed in the Texas Parks and Wildlife Department's state-wide birding trail as part of the Katy Prairie Loop. Birding is a popular pastime in Texas, and the park has drawn nature tourism enthusiasts from all over the world. Cullinan Park is also home to the 23rd largest pecan tree in Texas. View the bird checklist from Cullinan Park here.
Beaumont's legendary status among birders is thanks to its position on not one but two migratory flyways: the Central and Mississippi. This fortuitous location results in high bird counts throughout the area. The Central Flyway is the route taken by the American Robin, the Black-Chinned Hummingbird and the Sandhill Crane, among other birds. The Mississippi Flyway, on the other hand, stretches from the breeding grounds of Canada and northern United States to winter homes as far south as South America.
Enjoy the sights at Cattail Marsh, a wildlife refuge for a variety of aquatic mammals and more than 250 species of birds annually, including: pelicans, egrets, roseate spoonbills, ducks, ibis, doves and red-winged blackbirds. Birders can also enjoy Big Thicket National Preserve from mid-April to mid-May when over 140 distinct species fly throughout the park.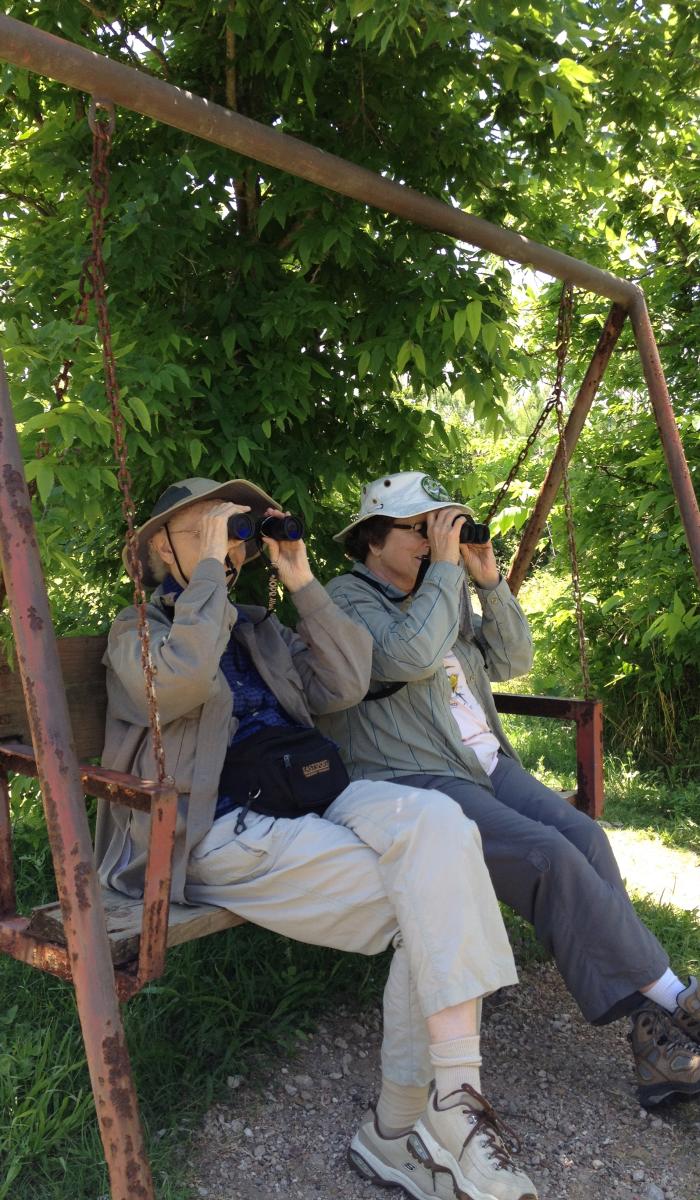 At the Quintana Birding Sanctuary, birders can experience migration firsthand courtesy of the salt cedars, beach dunes, gulf frontage and brackish marsh. Photography blinds, observation towers and benches are also available. Not an experienced birder? No problem! Volunteers are on site every day from April 6 - May 5 April to host Spring Fling, which provides bird checklists, leads tours and helps identify birds for visitors. 
With an accessible 1.5-mile boardwalk trail that leads to an observation platform, the San Bernard National Wildlife Refuge is an ideal place to see migrating warblers, waterfowl and more. The refuge is also host to the Migration Celebration, a family friendly nature festival held from April 27-28 in the Brazosport area. This event features several activities for children, including: archery, fishing, bug sweeping, microscopes, touch tanks and reptiles. Adults and children can both enjoy the very popular "Birds of Prey" show by EarthQuest as well as the butterfly encounter tents.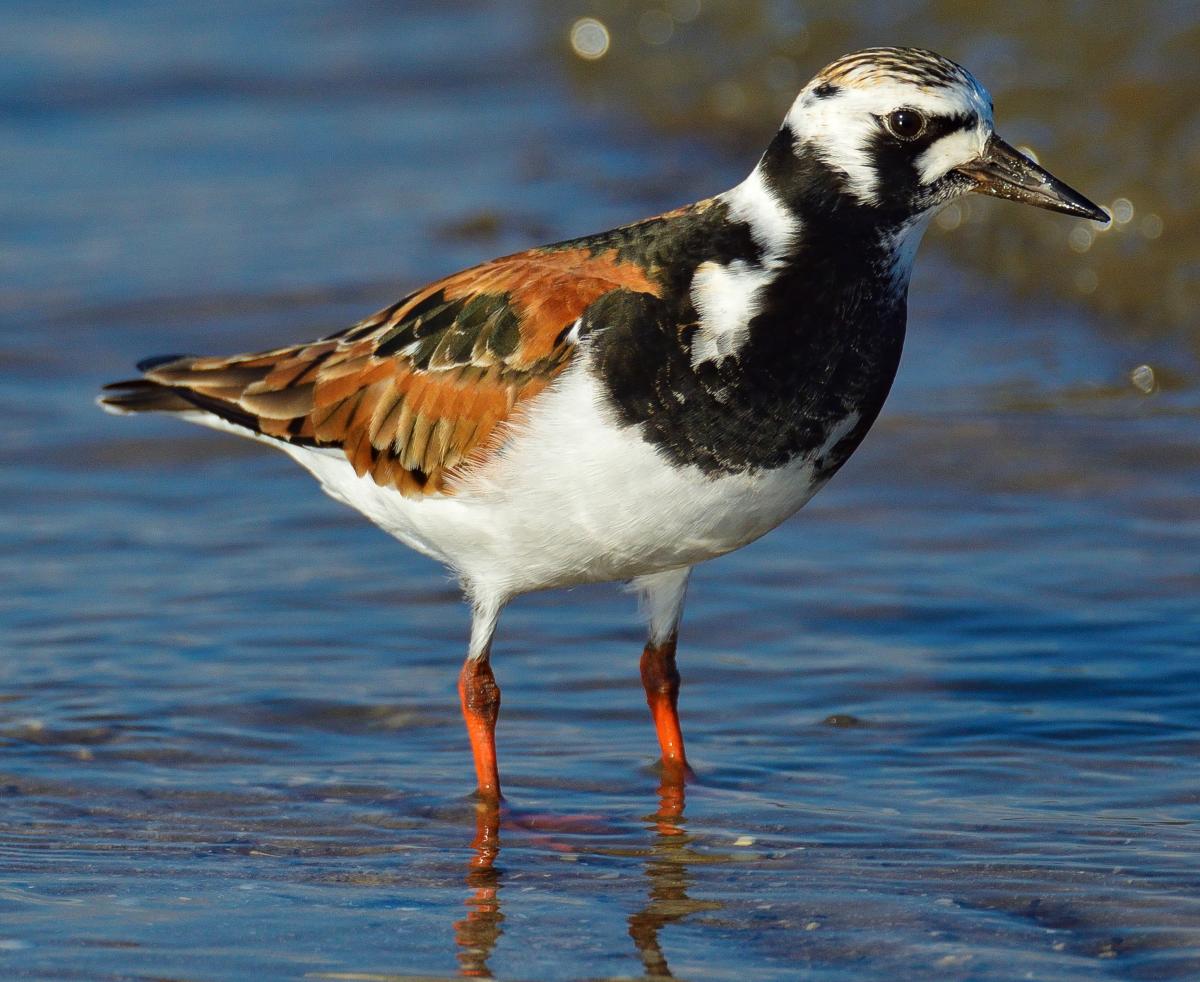 Meanwhile in Port Arthur, Sabine Woods is considered one of the most productive "first landing" migrant stop-overs along the entire Texas Coast for spring and fall migration. You'd want a break, too, if you flew in from South America! Port Arthur is one of the bird's first land stops for food and rest. In March look for Hooded, Prothonotary and Yellow-Throated Warblers. 
Get your fill of shorebirds at Port Arthur's Sea Rim State Park. With 5 miles of natural beach, birds and birders share shore and boardwalks, but don't forget to check out the quieter marsh unit. In April look for Piping Plover, Snowy Plover and Semipalmated Plover as well as Whimbrel and Stilt Sandpipers.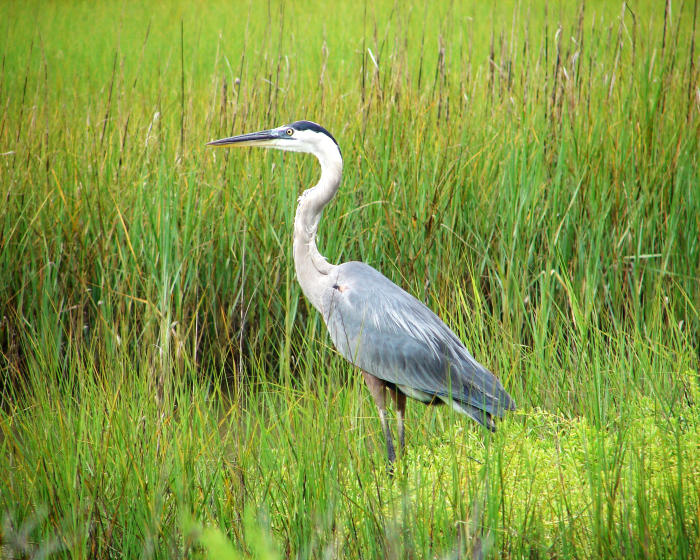 Nestled in the heart of the Clear Lake Loop of the Great Texas Coastal Birding Trail just south of Houston, Pearland offers some of the best springtime birding in the Texas Gulf Coast. Be sure to check out the new Delores Fenwick Nature Center, which celebrated its grand opening last spring. The new center overlooks 1.7 miles of natural trails and Texas's first municipal floating wetlands attracting waterfowl and many other birds. Learn more and download a birding guide here.