Back in the day, Minute Maid Park was known for their dollar hot dogs, and while you can still snag a frank if you're feeling nostalgic, now the stadium boasts crowd-favorites that are a little more sophisticated. Whether you're looking to try this season's newest lineup of BBQ, burgers and tacos or just looking for the nearest stand offering beer, we've got a list of ballpark food that won't disappoint.
BBQ
The team's concession provider rolled out a BBQ Funnel Cake fans can find at the Minute Maid concession stands found in most sections. This fried beauty is served with pulled pork, chopped beef and smoke sausage instead of powdered sugar. It's topped with a citrus kale black bean slaw and golden grain mustard BBQ sauce, so at least you can pretend that part's healthy. 
Jackson Street BBQ
Section 124 is home to a Houston classic, Jackson Street BBQ, who rolled out some new menu items for the home opener and the 2018 season. The Smoked Sausage and Queso Kolache is breakfast, lunch AND dinner worthy while the Cheddar Biscuit with burnt ends tastes like it sounds – awesome.
Burgers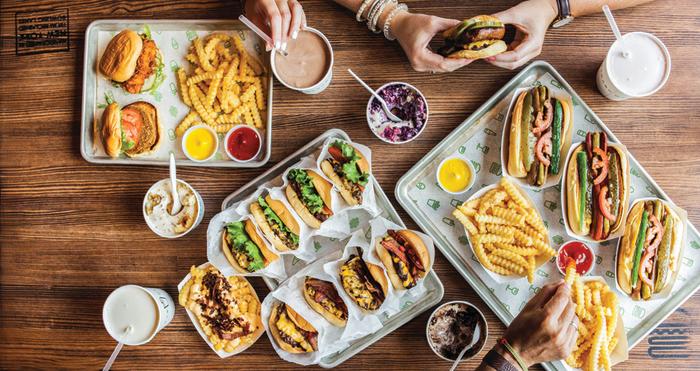 Shake Shack
Located right around Center Field, this famous burger spot offers their signature ShackBurger along with crinkle cut fries and several other signature favorites. If you really want the Astros experience, try an Astro Blast concrete. To make the famous shake vanilla frozen custard is blended with chocolate truffle cookie dough, shattered sugar cone and chocolate sprinkles. (And yes, it's as good as it sounds.)
Little Bigs
Past James Beard Award nominee, Bryan Caswell, brings his flair to Minute Maid Stadium in the form of this stand specializing in sliders. Little Bigs calls Section 109 home, and patrons can find chicken, burger, philly cheesesteak and pork sliders that live up to Caswell's hype. We especially love the house-made pickles and recommend ordering a few extra!
Oh, so you like sliders?
Astros Sliders
The Astros Slider Trio is new to the stadium this year and gives you a chance to sample the goods. Patrons can find the trio of Texas Pulled Pork Cheesesteak, the Texas Brisket Cheesesteak and Hot Dog Sliders at the Astros Sliders stand in Section 114. The jalapeno cheddar hoagies the pulled pork and brisket are served on are worth the order, alone.
Tacos, Tex-Mex and more
El Real
El Real has been a Houston establishment for so long we feel like we don't really have to explain why it made the list, but we will. The outpost of this restaurant keeps with the signature quality of El Real and serves up beef and chicken fajitas cooked and carved to order. Plus the salsa and freshly-fried chips will make you forget you're supposed to be eating "ballpark food."
Torchy's Tacos
Of course, you could order a classic Torchy's pick like the Fried Avocado Taco, but if you're looking to go big, try the .45 Express. This ballpark-only hot dog is new this season and features pico, sour cream, queso and is topped with hot Cheetos. Wrapped up in a tortilla it's the perfect companion to a cold cup of beer.
Beer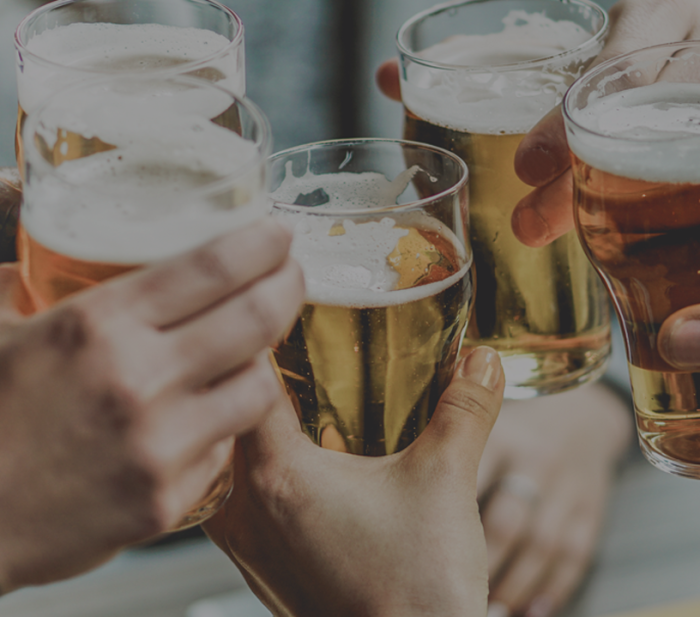 St. Arnold's Bar
Wash it all down with a Houston classic in Section 104.
Craft Bar
We're not saying it's the only beer to drink, just that craft beer tastes pretty good, especially when it's brewed right here in H-Town. Find out for yourself in Section 404.
A bonus for Astros fans!
Are you downtown for the game? Purchase our 1-Day Beer Pass. Entry and tastings at 4 Houston breweries are included, so we recommend sticking close to the stadium and pairing the sweet taste of victory (or the bitter taste of defeat) with some nearby Houston hops at: Sigma Brewing Company, Saint Arnold Brewing Company, Platypus Brewing and Holler Brewing Co.