You may have trekked through popular paved paths in Houston, but these concrete trails aren't the only hiking opportunities nearby. Take a break from the city sprawl and find yourself in the middle of the wilderness not far outside of Houston.
Take a 20-minute drive east of downtown Houston to Baytown where you will find the Baytown Nature Center, a 450-acre peninsula offering miles of winding paths through woods and wetlands. During the day, hikers can experience the peace of nature and a unique view of the San Jacinto Monument and the Fred Hartman Bridge.
However, the real adventure begins when the sun goes down. Once per month, nature enthusiasts and novice hikers alike congregate at the gates of the Baytown Nature Center to experience a 90-minute guided trek through a chorus of hooting owls, yelping coyotes and a myriad of scurrying nocturnal animals. Each Full Moon Hike is free with general admission to the nature center: $4 for ages 13 and older. To find out more click here.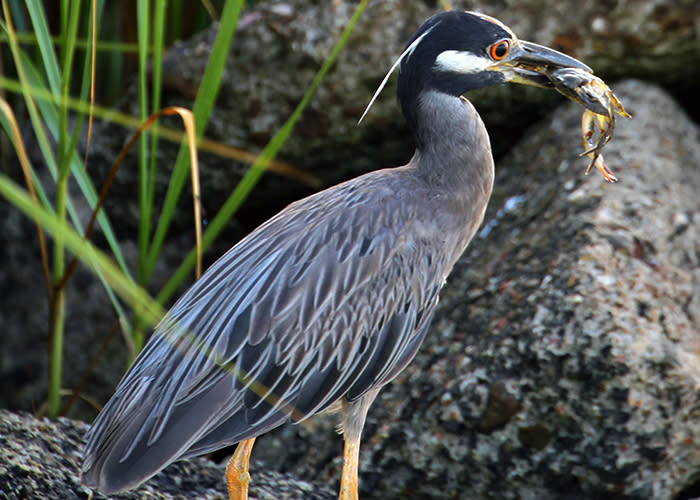 If you're interested in taking a walk on the wild side, the San Bernard Oak Trail at the San Bernard National Wildlife Trail in Brazoria is your speed. Early morning and late afternoon are the best times to see wildlife on the trail. With 15 interpretative trail stops, you have many opportunities to look for different levels of vegetation, plants, birds, small mammals, butterflies, woody vines, reptiles, amphibians and a variety of trees. In fact, the crown jewel is the Texas State Champion Live Oak at the end of the trail. This Live Oak is estimated to be between 200 and 300 years old and has a crown spread of over 100 feet.
For long-distance hikers, The Lone Star Hiking Trail is the perfect fit as the only long-distance National Recreation Trail in the state. Located just north of Conroe, this 140-mile hiking trail travels through the Sam Houston National Forest. One of the trail's highlights is the Big Creek Scenic Area in the eastern portion of the forest, where the path is laced with gently flowing streams and sprinkled with springtime flowers. With seemingly endless views of forests, this trail is a paradise for tree-lovers year around.
To check out more outdoor activities outside of Houston, click here.