Avid birders can rejoice that spring comes early in Southeast Texas. Some spring migrants can be expected to move through our region in early March with the season hitting its stride in mid-April. While there are some places to experience urban birding inside Houston's limits, the species and birding potentials abound just outside of town.
With 28 Texas Coastal Birding Trails within a 40-mile radius of Beaumont, Texas, you are sure to view some amazing birds and wildlife. Beaumont's unique position on two migratory flyways populates the area with birds you can see year-round!
Enjoy the area at Cattail Marsh, a wildlife refuge for a variety of aquatic mammals and more than 250 species of birds annually, including: pelicans, egrets, roseate spoonbills, ducks, ibis, doves and red-winged blackbirds. Birders can also enjoy Big Thicket National Preserve from mid-April to mid-May when over 140 distinct species fly throughout the park.
Nassau Bay, League City and Seabrook are located along one of the largest migratory paths in North America. Within the Texas coast's diverse habitat of both fresh and salt marsh, bay shoreline, riparian and upland woodlands, over 291 species of birds have been identified.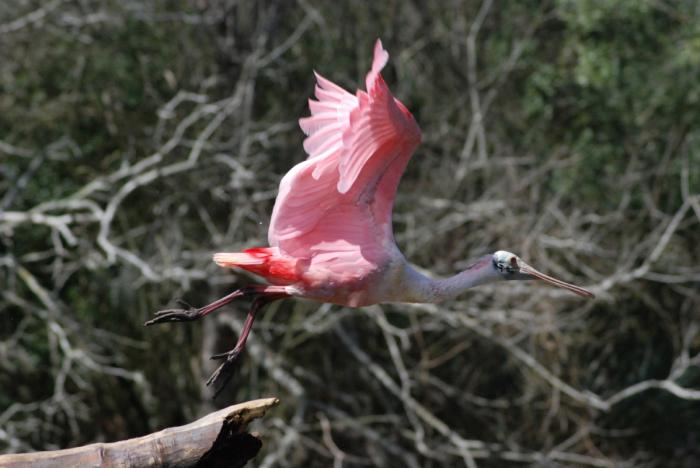 Nassau Bay offers over two miles of trails along the banks of Clear Creek to enjoy a variety of birds and other wildlife at Nassau Bay Park. A short drive away is the Dr. Ned & Fay Dudney Nature Center in League City, a 148-acre site where you may have the chance to see the endangered Whooping Crane. The park offers paved trails that lead to several bird blinds along the creek. 
At the Quintana Birding Sanctuary, birders can experience migration firsthand courtesy of the salt cedars, beach dunes, gulf frontage and brackish marsh. Photography blinds, observation towers and benches are also available. Not an experienced birder? No problem! Volunteers are on site every day in April to host Spring Fling, which provides bird checklists, leads tours and helps identify birds for visitors. 
With an accessible 1.5-mile boardwalk trail that leads to an observation platform, the San Bernard National Wildlife Refuge is an ideal place to see migrating warblers, waterfowl and more. The refuge is also host to the Migration Celebration, a family friendly nature festival held from April 21-22 in the Brazosport area. This event features several activities for children, including: archery, fishing, bug sweeping, microscopes, touch tanks and reptiles. Adults and children can both enjoy the very popular "Birds of Prey" show by EarthQuest as well as the butterfly encounter tents.  
Cullinan Park in Sugar Land is a magnet for large populations and wide varieties of insectivorous birds throughout the year. Birding enthusiasts can watch Osprey's dive into the lakes for fish, herons and egrets stalk the shallows, and gallinules and coots swim along White and Pumpkin Lakes.
Meanwhile, Port Arthur's showy pink pride, the Roseate Spoonbill, loves the marshes and joins lanky white egrets and shorebirds along the coast. See them all at Sea Rim State Park where gulls, skimmers and terns call the 5 miles of natural beach home, or venture out to Sabine Woods where spring migrants and birders around the world come to see the many species in a sanctuary of oaks, willows and mulberry trees.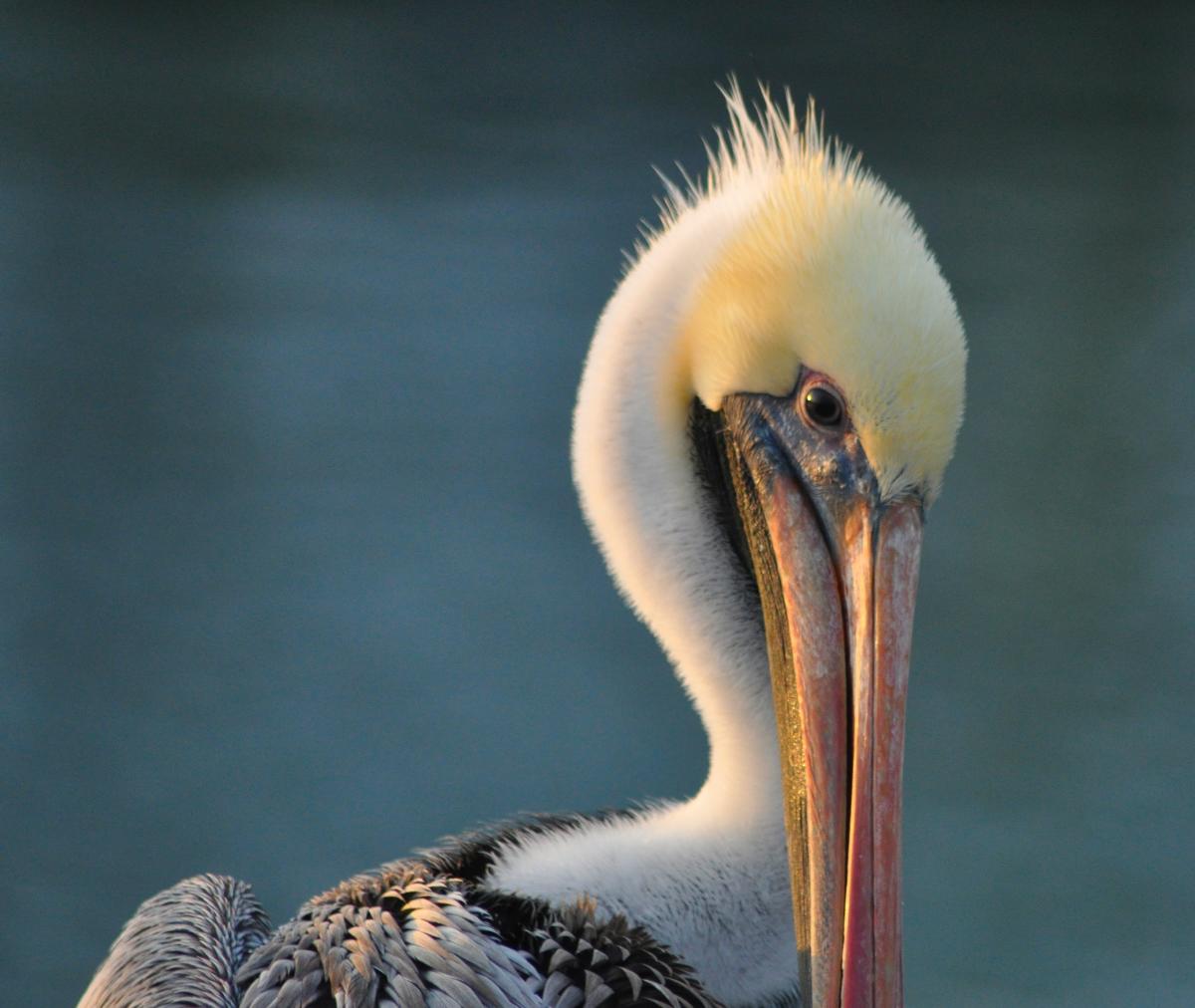 Mark your calendars in advance for FeatherFest's 16th Anniversary from April 19-22! This Galveston favorite is a full four days of birding field trips, workshops, photography classes, turtle tours and more. Whether you're new to birding or want the opportunity to meet and mingle with some of the top naturalists in the country, Feather Fest is sure to become an annual favorite for all birders.
For more information about birding around Houston, click here.