Houston Museum of Natural Science
Houston Museum of Natural Science
The Houston Live Music Top 20
The best places in town to hear great bands
 
Houston bars, clubs and music halls have long provided a springboard for a wide range of musicians. After all, this is where Lyle Lovett and even ZZ Top got their start, bringing unique rhythm to a city with a storied musical history. Check out our top 20 spots for tunes in the Bayou City.
Anderson Fair 
Far from the thump of rock and alternative venues, Anderson Fair is a haven for original, eclectic music performed largely by Texas singer/songwriters. The Montrose restaurant/bar was a popular spot for artists such as Lovett as they began to gain popularity in the 70s and 80s. But the tradition continues unabated as AFair offers a platform for balladeers with a unique sound. The intimate space is beer and wine only with a few bites such as chicken and spinach quesadillas. 
Axelrad
Hammocks, live music and cocktails are what Axelrad is known for in the Museum District. The bar hosts musicians of all genres, including jazz, soul, blues, latin, indie, electronic, experimental, world, ska, punk, pop, rock, classical, and more. Hosting a large outdoor stage, the bar offers live music Wednesday evening till Sunday evening as well as cocktails, wine, and local craft beers on tap guests can sip on in the garden.
Boondocks 
It just doesn't get more chill than Boondocks. What you won't find here: a cocktail menu, a collared shirt or an attitude. What you will find: good indie bands, a big upstairs dance floor and a totally alternative crowd. If you want to order a drink with more than two ingredients, this probably isn't the place for you. If you want to relive your rave days and don't mind big crowds, you're home. 
The Big Easy 
At first glance, this dive-like lounge doesn't seem to fit with its surroundings on Kirby Drive north of Rice Village. The Big Easy isn't much to look at from the outside, with its low-slung frame and Mardi Gras colored lights. But inside the relatively small space you'll find a lively hangout where there's always a little blues or zydeco playing. Dancing is a must here and weekends almost always bring a big crowd. Grab a seat on the front patio which looks out on the bustle of Kirby.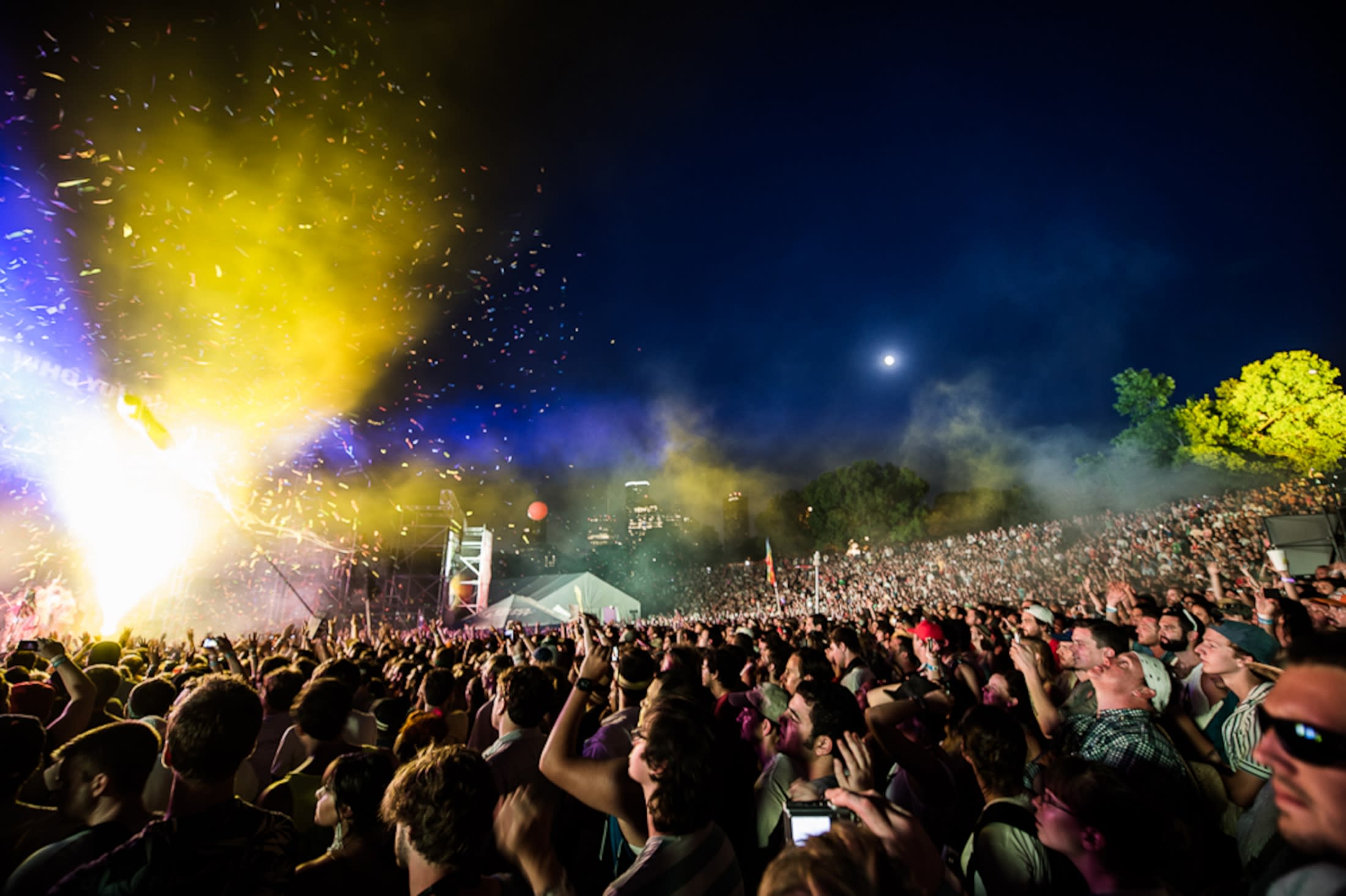 Big Top Lounge 
The Continental Club's sister lounge brings a little different action to Mid-Main. Funky and eclectic with bright lights and a bit of a vintage vibe, Big Top boasts "no cover ever" and a clever motto of "no phone-no pool-no pets." You'll discover fun new bands of many stripes and get to play foosball or shuffleboard with your buds. A perfect spot to relax, good tunes without a lot of hype. 
Cactus Music
This iconic Houston music store plays host to singer-songwriters most Saturdays. An ideal spot to sample local talent and also pick up a few records and CDs, perhaps the best part about shows at Cactus Music is that they're free. And you get to enjoy St. Arnold's beer as well. 
Dosey Doe 
Who knew an old tobacco barn could be such a great place to hear music? Dosey Doe has played host to artists from Mel Tillis to Clint Black and Jerry Jeff Walker to the Rippingtons. And the food is definitely worth checking out as well, with "cooked from scratch" favorites such as crab cake salad and Gulf shrimp pasta. A full bar and coffee shop round things out and you'll want to come before a show to see all of the bits of Americana from the late 1800s and early 1900s. Who's ready for a barn dance? 
Dan Electro's
Hipsters love Dan Electro's Guitar Bar. It's as good as it gets for dive bars in the Heights, complete with a darkly lit interior, rough-around-the-edges crowd and large back patio. The music here is reminiscent of yesteryear, the kind of underground tunes popularized in such joints in the 70s and early 80s. The beer lineup is pretty good--the wine a little less so--but you can bring your own liquor and get a set up if that's your style.
 
Firehouse Saloon 
It just doesn't get more classic than this lively honky tonk off Southwest Freeway. Firehouse Saloon brings a little rustic Lone Star State realness to the city, providing a great backdrop for Texas bands and a night of dancing. Former firefighters Marty and Tom have owned Firehouse since 2009 and the space continues to embody its name, with décor like uniforms and boots hanging from the ceiling. In addition to regular performances by up and coming and established artists, there's an open mic night every third Thursday of the month. 
Continental Club
It may have started in Austin, but the Continental Club on Main Street in Midtown has a distinct Houston attitude. Opened in 2000, Continental offers its classic neon and red velvet stage to regular bands such as Beatles cover group Beetle and The Derailers. The club anchors a popular stretch of Main that includes several well-traveled bars and restaurants, but Continental is often where everyone ends up.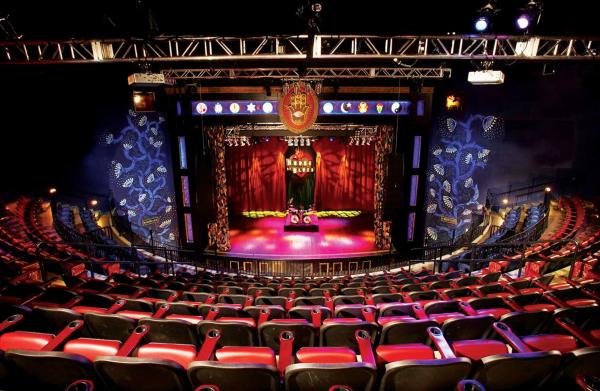 House of Blues 
Right in the middle of Downtown, the House of Blues brings emerging and seasoned acts to Houston music lovers. The expansive space includes a multi-level main music hall for roughly 1,500 music lovers as well as the private Foundation Room and the bar and restaurant. You'll find major acts such as Norah Jones and John Mayer as well as solid lineup of indie rock groups, blues, country and more. 
Goode's Armadillo Palace 
You really can't miss the giant, red-eyed armadillo on Kirby adjacent to the famous Goode Co. Barbecue restaurant. It beckons all who dare to this slice of Texas country where you'll find mouth-watering eats, a western-themed interior and of course some boot-scootin' bands to dance to. 
Last Concert Café 
This off-the-beaten path spot on the north side of Downtown isn't all that easy to find. But once you knock for entry and experience the funky vibe of this Houston institution, you'll want to come back again and again. And it's not just the music from bands like The Tontons and the Annie B Band that keep patrons entertained-it's also the Tex-Mex fare and the margaritas served on the patio. 
McGonigel's Mucky Duck 
A hotspot for singer-songwriters, mostly of the country and folk genres, the Duck is equal parts Irish pub and music hall. Dig in to beers and wine from across the pond and authentic grub like shepherd's pie, fish and chips and baked brie with apples and raspberry jam. This is a popular venue for Texas artists like Patrice Pike and Bob Schneider. 
The Nightingale Room
Though the Nightingale Room's name pays homage to the famous songbird, it's also a reference to Houston music legend Sippie Wallace, known as the Texas Nightingale during the 1920s. Located along Main Street, the shotgun-style space is marked by an antique brick interior, round booths, large mirrors and an impressive 2,200-strong vinyl record collection. Upstairs, the second floor makes room for a stage to showcase a mix of local and traveling artists-both musicians and DJs. Thursday nights are best for catching a live performance. 
Numbers 
Many a native Houstonian will tell you they went to their first concert at Numbers as a teenager. This non-descript live music outpost on Lower Westheimer remains one of the most popular places to hear rock and alternative bands in the city more than three decades after it opened. Bands such as The Cure, The Black Keys and many others have played here through the years, drawing crowds to the large dance floor. Numbers' prides itself on its unpretentiousness with a motto of "No Dress Code, No Cocktail Waitresses, No Valet and No Attitude." 
Revention Music Center
Opened in 1997 as part of the redevelopment of the Bayou Place entertainment complex, Revention Music Center has hosted major entertainers from stand-up (Robin Williams, Wanda Sykes) to rock bands (Coldplay, Nickelback). The venue's state-of-the-art sound system make this a great space to hear a favorite group--more personal than the larger arena experience but able to handle crowds of more than 1,000. Multiple bars and plentiful underground parking enhance the experience.
Rudyard's
Another Montrose live music gem offers pub grub downstairs and a regular slate of indie rock and punk bands upstairs. Rudyard's prides itself on its British ambiance and a rather sophisticated beer list. Enjoy classics like fish and chips and Irish stew or more everyday fare such as chicken tenders and cheese steak sandwiches.
The Rustic
Located Downtown and offering live music on a huge stage every day of the week, The Rustic serves up homestyle meals along with cocktails and plenty of local craft beer on tap. Local and national artists venture to The Rustic to perform on the large outdoor stage.
Warehouse Live 
Set in a renovated 1920s warehouse in Houston's EaDo neighborhood, Warehouse Live is a unique concert venue. You'll find a live band here on most weekends, with styles ranging from alternative blues to rap to pop rock. The big ballroom can accommodate up to 1,500 patrons for a concert while the smaller Studio space is ideal for more intimate performances of a few hundred.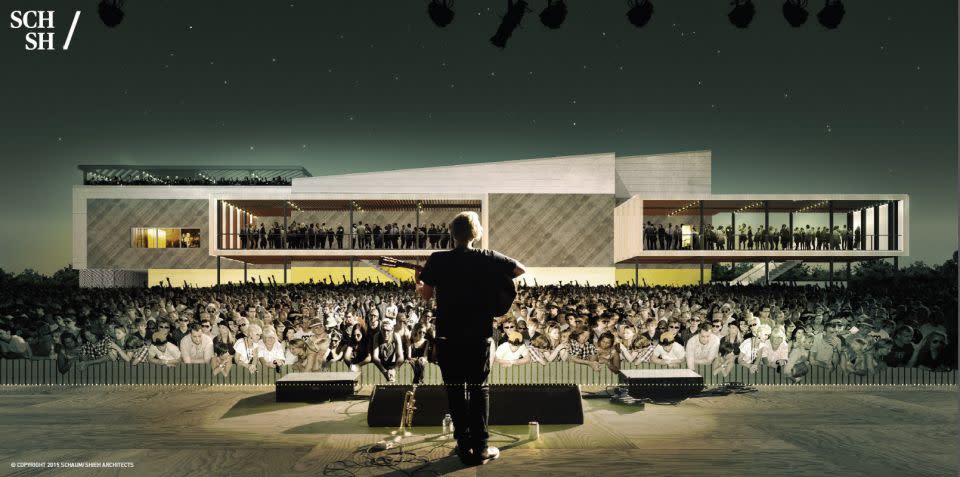 White Oak Music Hall
Opened in 2016, White Oak is Houston's newest outdoor venue with 8,000 square feet of space with multiple indoor and outdoor stages. The area also includes the Raven Tower ice house. Since opening, the venue has hosted top bands like The Lumineers, The Flaming Lips and more. With sweeping views of downtown and the bayou, the outdoor stage is the perfect place to catch a show.