April 7th is the holiday we've all been waiting for – National Beer Day! It's a day you're encouraged, and maybe even expected, to cut loose and embrace day drinking. After all, how many times do you get to celebrate the fact that Houston's brew scene is more happening than ever before?
Prefer drinking to reading? Here are links to our 1-day, 3-day and 90-day Houston Brew Passes – quick and easy.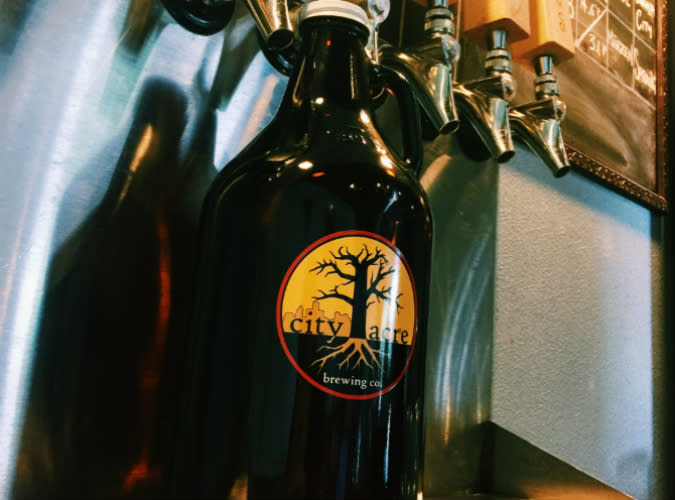 Situated on an acre of land, City Acre Brewing is famous for its hops, but it's also the place to be when the weather is nice. In fact, they have an extensive garden onsite with almost 60 permanent fruiting plants they use every bit of, even in the beers! We recommend the Hitchcock if you like blonde beers or the Bayouwolf if you're into IPAs.
Eureka beers are unique and strive to be approachable. With lower ABV%, you can enjoy more without needing someone to cart you off the property. Their seasonal stouts are delicious, and the rotation of food trucks is on point. Bring your friends by to experience cornhole, foosball and most importantly, the Mostly Harmless, Space Train and Chop Shop brews that locals are digging this season.
Try one of Houston's newest independently owned breweries before everyone else and then spread the word. Great Heights offers a spacious, air-conditioned taproom and a dog friendly patio. Plus, you can feel good about trying their awesome beers like Bam Bam and So Inclined because every ounce of spent grain from each brew is given to local farmers for livestock feed.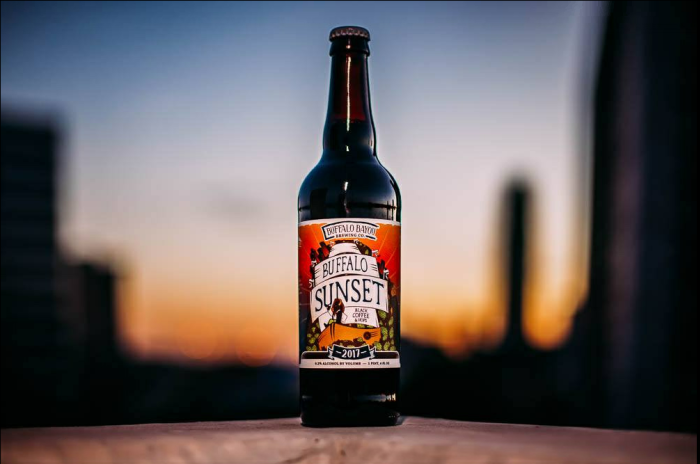 When you think of cutting edge technology you don't immediately think of beer, but that's exactly what Buffalo Bayou Brewing Company prides themselves on. With wildly sourced flavors, innovative thinking and the technology to pull it all together, the brewery has produced some local favorites like its flagship brew, 1836, a copper ale named after Houston's founding year.
We are turning everyone into a Holler Back Girl courtesy of the Holler family, whose name this brewery bears. After ditching their "adult lives" to craft brews, John and Kathryn Holler chose Sawyer Yards as their brewery home and opened their doors to a thirsty public in November 2016. With a constantly rotating tap list based on season, there's sure to be a new favorite walking in the door even if an old classic is walking out.
Owned by one Texas gal and two Aussie blokes, there's a lot to be said for the managers of Platypus Brewing, who embody the diversity of Houston to a T and bring that same spirit to their beers. With favorites like the Freckled Dingo pale ale, the Stars at Night coffee porter and The Ranga red ale, you can taste the heart of Texas and the soul of Australia in their pours – all without leaving the city you love.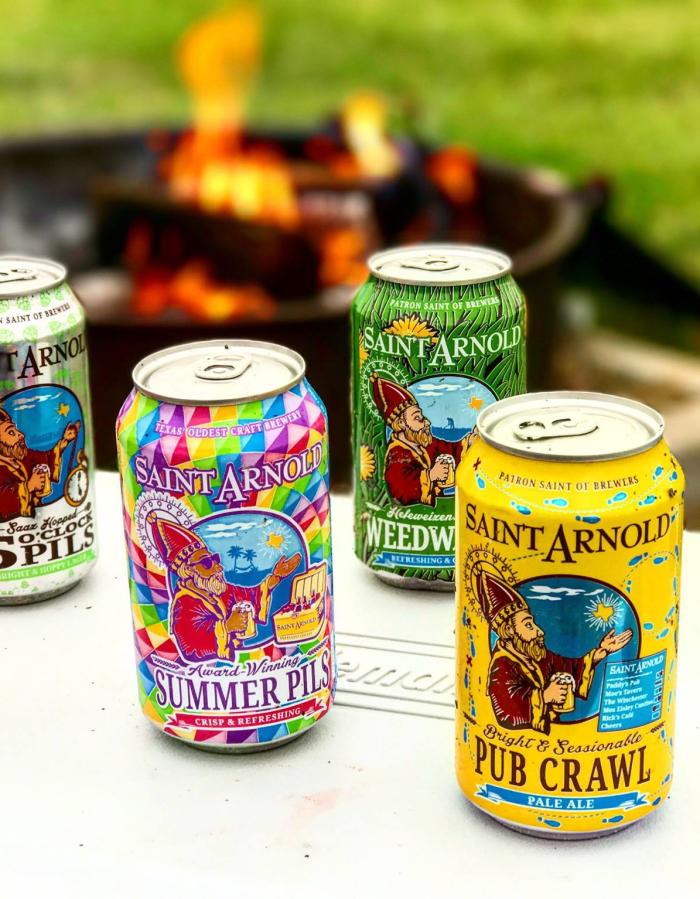 Would any Houston brew list be complete without this staple? As Texas' oldest craft brewery, Saint Arnold is more of an institution than a simple brew house with its good eats and finely crafted brews. Orange Show's fruity blonde ale with real blood oranges tastes just like spring whereas the 5 O'Clock Pils signifies everything this national holiday is really about – drinking up and clocking out.
Just some dudes brewing beers… at least that's how Sigma started. Now they're a fully fledged operation that cranks out some of our local favorites in an atmosphere that makes you feel quite at home. Dogs are welcome on the patio and in the warehouse on days it's open. Blonde ale fans will appreciate the unique XPA while those looking for a hoppier taste will be ordering another round of the Snaker.
If you're looking for a Cheers style neighborhood bar, look no further. Town in City has a "Townie" program where you can meet every month, socialize and taste beer coming through production with your neighbors and friends. Visitors can get the same vibe from this place's family feel during a quick visit, but the suds aren't bad either. Uncommon Cowboy is a unique twist that aficionados will enjoy.
B-52 Brewing and Southern Star Brewing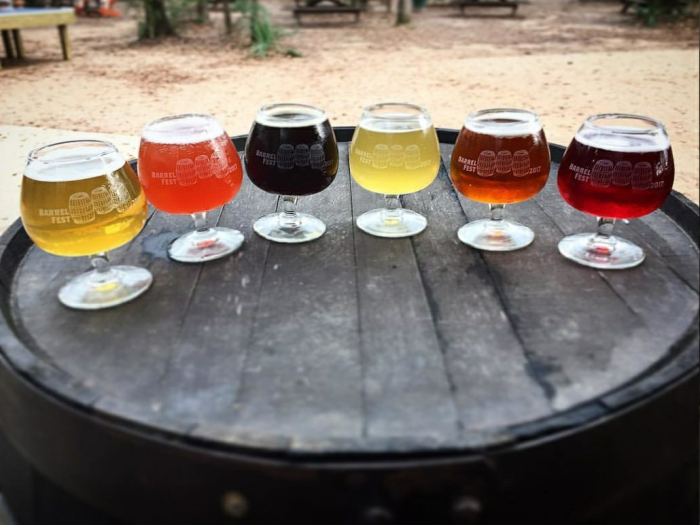 We couldn't leave off our friends to the North! These two breweries are tucked away, but have a cult following. Nestled among the pine forests, they both boast a wide variety of cold brews and inventive flavors, like the Bombshell Blonde that made Southern Star a local favorite and the Breakfast Stout that makes B-52 a place you don't have to feel bad about drinking at before 5.
Thirsty yet? You can try all of these flavors for yourself by purchasing our Houston Brew Pass in a 1-day, 3-day and 90-day version. Don't forget the Conroe brew pass!