Rodeo Goat Ice House is just East of Downtown Houston and serves up some of the best burgers in town. Feeling spicy? Try the Hot Bastard Burger with Habanero cheddar, marinated fresno peppers, bibb lettuce, beefsteak tomato, onion, and aioli. There are 20+ burgers to choose from and a great selection of beer, wine and specialty cocktails for your drinking pleasure. Rodeo Goat is less than a half a mile walk to Minute Maid.
Osso & Kristalla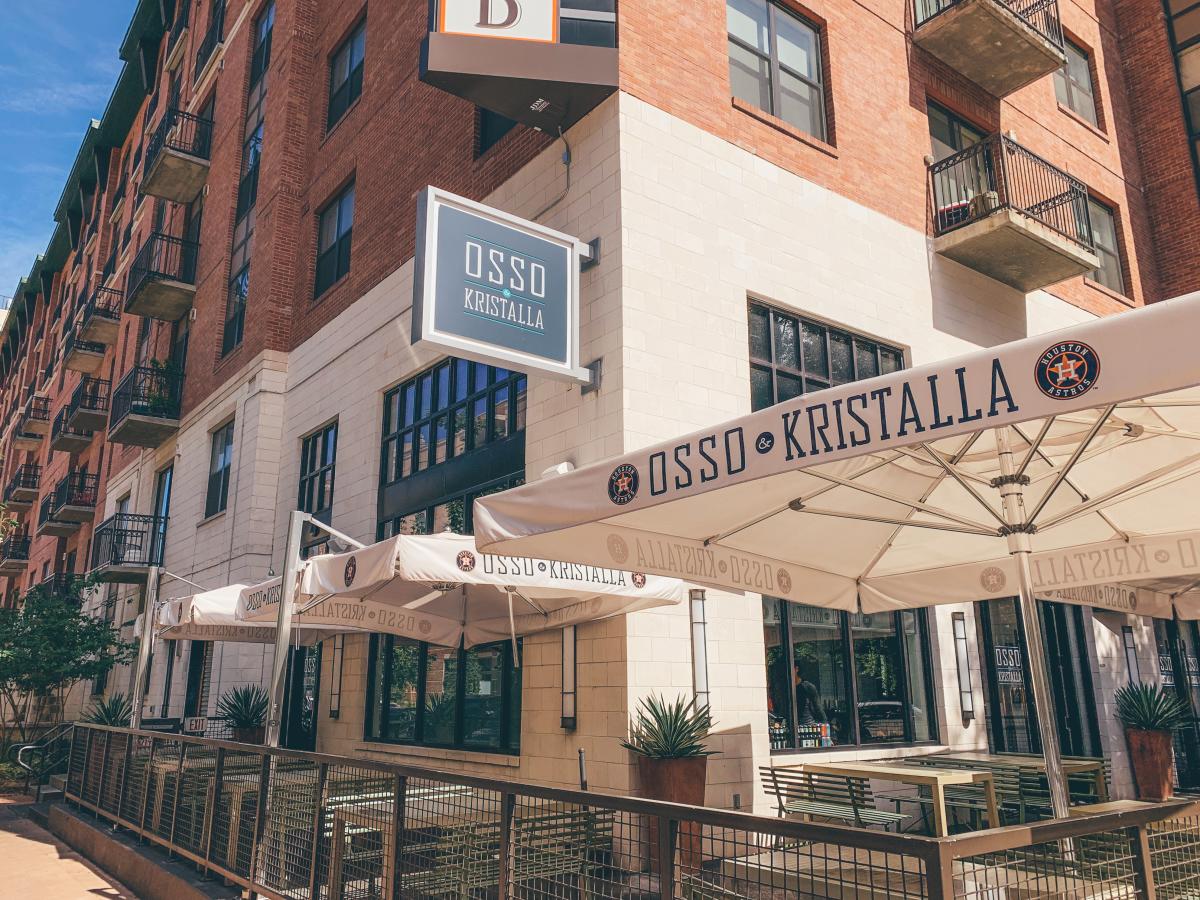 Osso & Kristalla is located directly across the street from Minute Maid Park, so there's no closer walk! Keep your eyes peeled - the owner of the Astros also owns Osso, so you will see him in there having lunch from time to time; players also pop in for the occasional meal. Osso & Kristalla has happy hour from 3-7pm everyday, including game days with $2.50 well cocktails, bottled beer and house wine. They also have a signature drink called the Astros Screwball which is an orange frozen drink with vodka, orange, pineapple and peach juice and a blueberry swirl for $5.
Jackson Street BBQ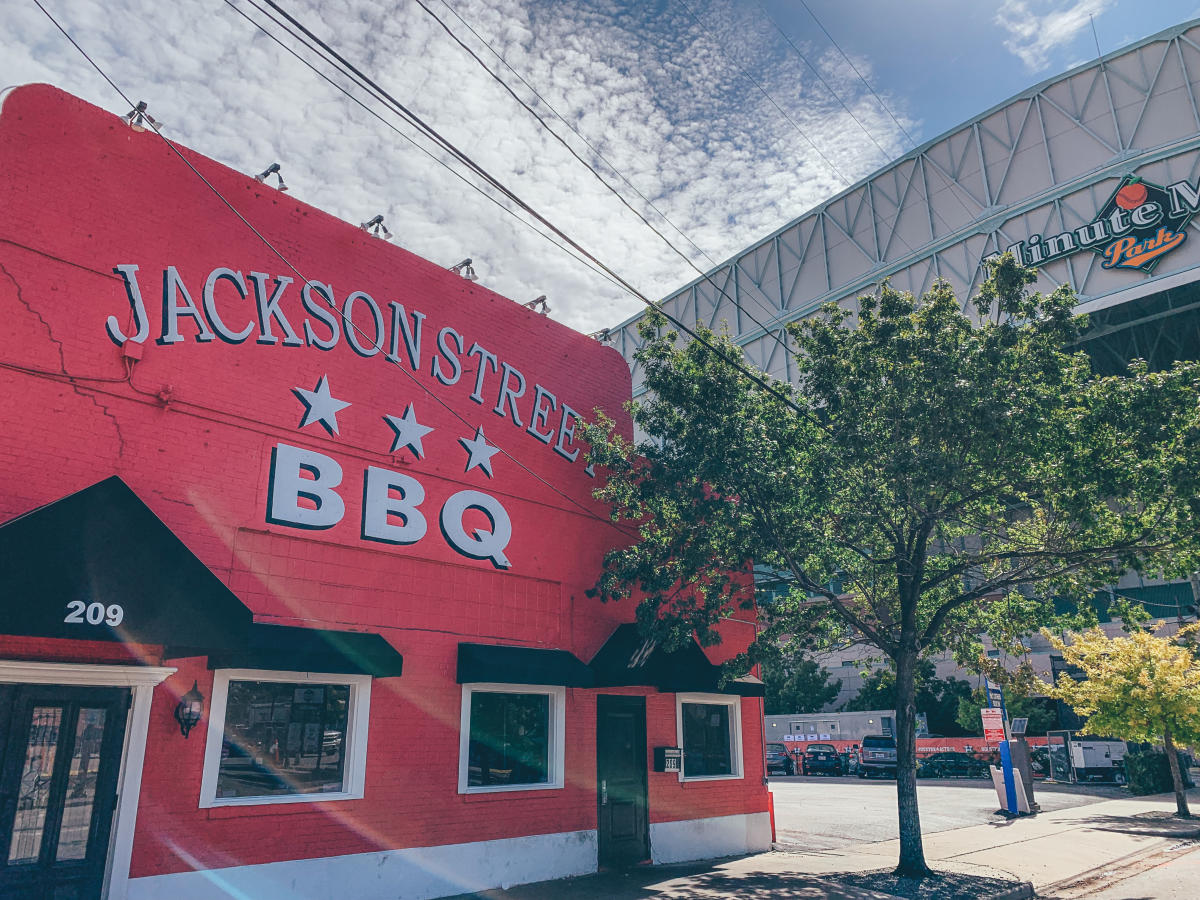 Dubbed some of the best BBQ in Houston, Jackson Street BBQ is just steps away from Minute Maid Park. The owners were raised in Houston and always had a dream of opening a restaurant together! You can't go wrong with "The Trinity" which is two St. Louis style ribs, 2 oz of top choice brisket, 1/4 link of German style sausage and your choice of sides. Sides include cole slaw, potato salad, baked beans, cream corn, collard greens, deviled eggs or fried mac and cheese. Don't forget to order and extra side of Jalapeño Cheddar Biscuits!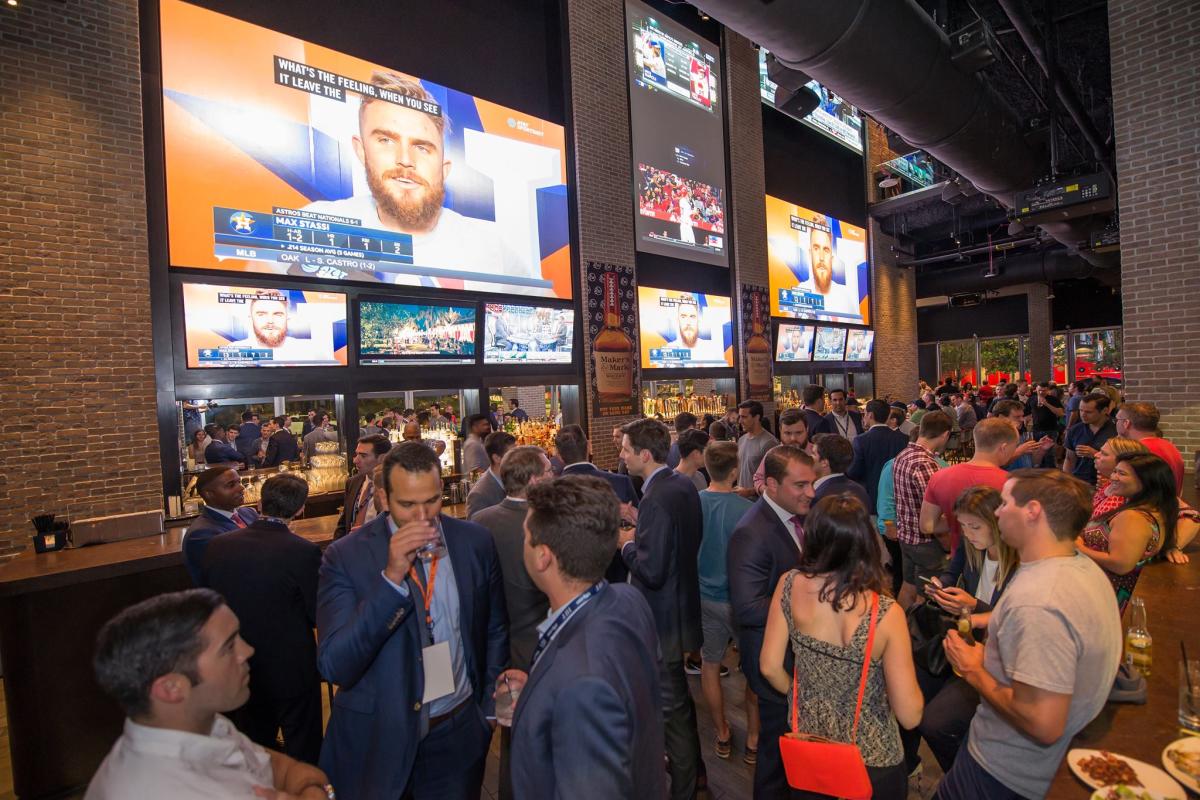 Named after beloved Houston Astros legend, Craig Biggio, Biggio's Sports Bar pays homage to the Hall of Famer through fantastic food and service that highlights the spirit of the city. Located inside the Marriott Marquis Houston, Biggio's has an extensive beer list and signature dishes such as Texas Wild Boar Bolognaise and Burnt End Tacos alongside classic favorites like Loaded Nachos and Crispy Wings to keep your hunger at bay when games go into overtime.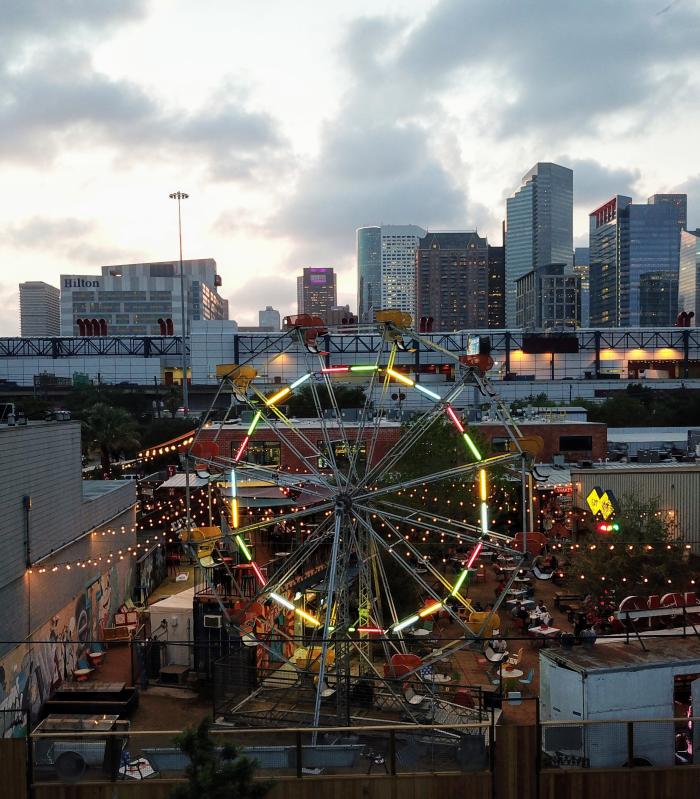 Truck Yard Houston is a seriously cool area that features live music, food trucks and unique brews on tap. Various food trucks rotate in and the schedule online is updated so you can check out the food that will be available that day. (They serve delicious Cheesesteak on site.) It's a cool stop if you are with a group that can't decide what kind of food they want. With so much great variety, there's all kinds of cuisine to choose from. Truck Yard Houston is about a 10 minute walk from Minute Maid Park.
Home Plate Bar & Grill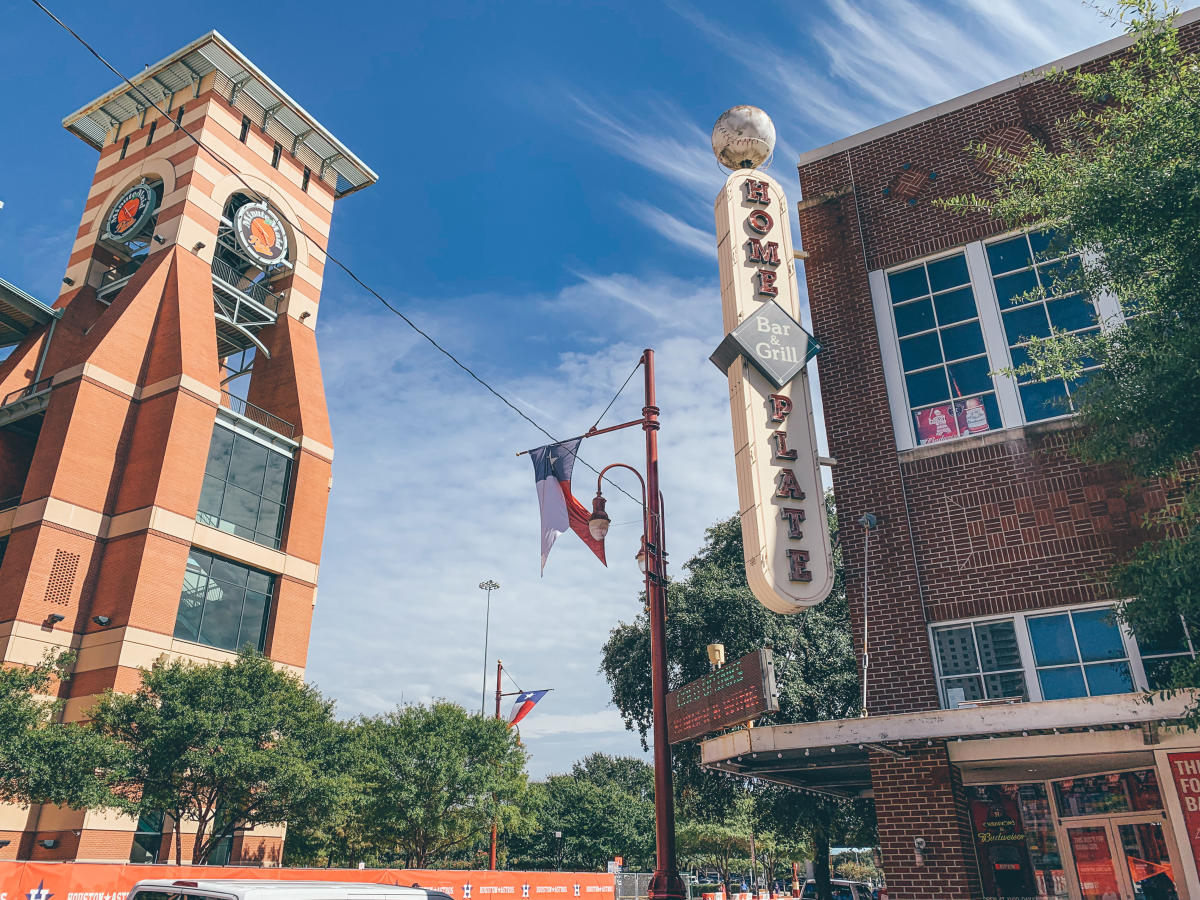 Home Plate Bar and Grill is on Texas Avenue, right across the main entrance of Minute Maid Park. For sharing with friends, we recommend the "Humongous Sampler" which comes with fried cheese, Jalapeño Poppers, chicken strips, burritos and french fries. You can also add on onion rings if you are needing a little something extra. For burgers, check out the Supreme Home Plate topped with fried egg and sizzling bacon and American Cheese.
Phoenicia is about half a mile walking distance from Minute Maid Park and right across the street from the Four Seasons Hotel (If you are looking to make it a staycation). During Astros Game Day they feature the "Orange Crush" Mimosa with orange bitters and a splash of orange juice topped with bubbly. The "Bases Loaded" Frito Pie is topped with Haig's Chili and MKT Queso along with any other extras you may need. In a true retro nod to the Astros, check out the "Colt 45" Local Brew Pints from the bar.