When in Texas, you must-try good ol' southern comfort food like fried chicken. From original to Korean-style fried chicken, Houston has pretty amazing options to choose from. Here are our top fried chicken spots to try in our city.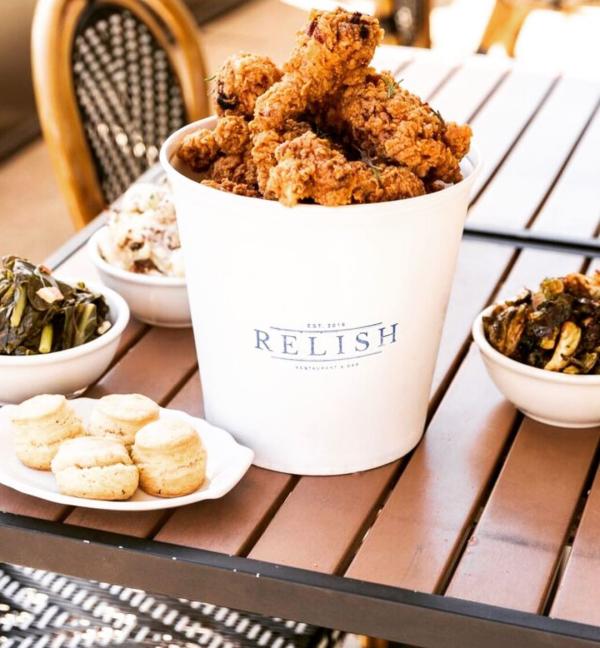 Courtesy of @relishrestaurantandbar on Instagram
Relish Restaurant & Bar is a neighborhood eatery where you can sit back and enjoy comfort food like their fried chicken bucket. Order the fried chicken bucket with mouthwatering hot honey, bacon braised collard greens and rosemary biscuits. Add their popular frozen Salty Dog drink and you're in for an amazing comfort meal experience.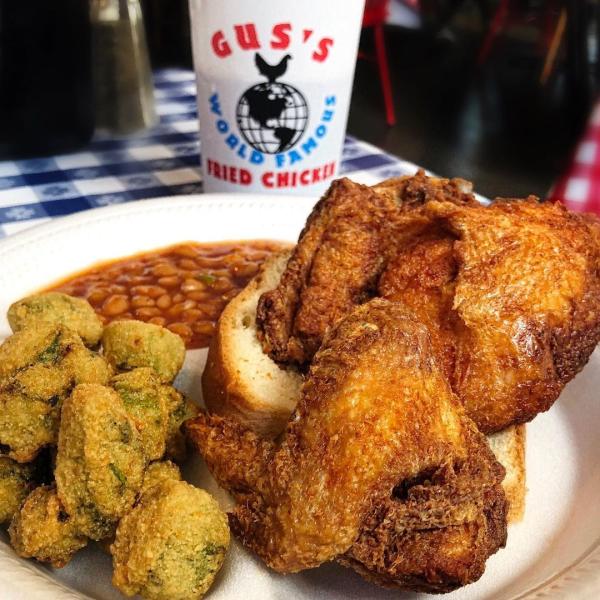 Courtesy of @subtlefoodie on Instagram
Located on Houston's popular Washington Ave, Gus's World Famous Fried Chicken offers classic, hot and spicy fried chicken meals with your choice of baked beans, potato salad, cole slaw, fried okra and more. Make sure to leave room for dessert and try a slice of their sweet pecan pie.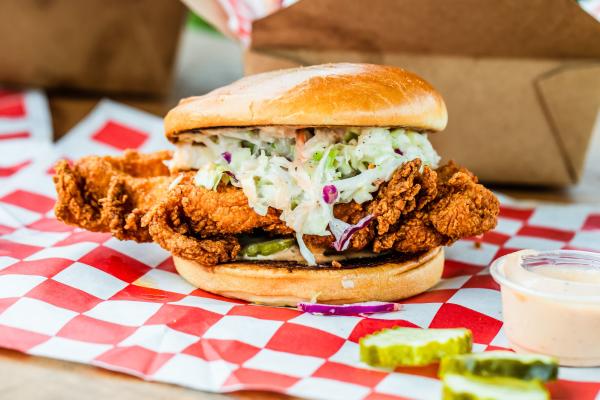 Courtesy of @micoshotchicken on Instagram
What started as a food truck is now Mico's Hot Chicken restaurant complete with an outdoor patio for diners to enjoy in the Heights. This Nashville-inspired spot has a limited menu, but is filled with spicy and flavorful options like their tender basket, hot chicken sandwich or loaded fries that can be dipped in ranch or Mico's specialty sauce. Pair your fried chicken meal with a refreshing blueberry lemonade and you'll be wanting to come back for more.

Courtesy of @thedailywxo on Instagram 
The Breakfast Klub is known as one of Houston's top restaurants for cozy comfort food, especially breakfast food. You'll love their delicious Wings & Waffle plate with a golden Belgian waffle surrounded by six fried chicken wings and topped with powdered sugar and a fresh strawberry atop their signature colorful plates. If waffles aren't your thing, you can substitute it with their 'pankakes' or French toast.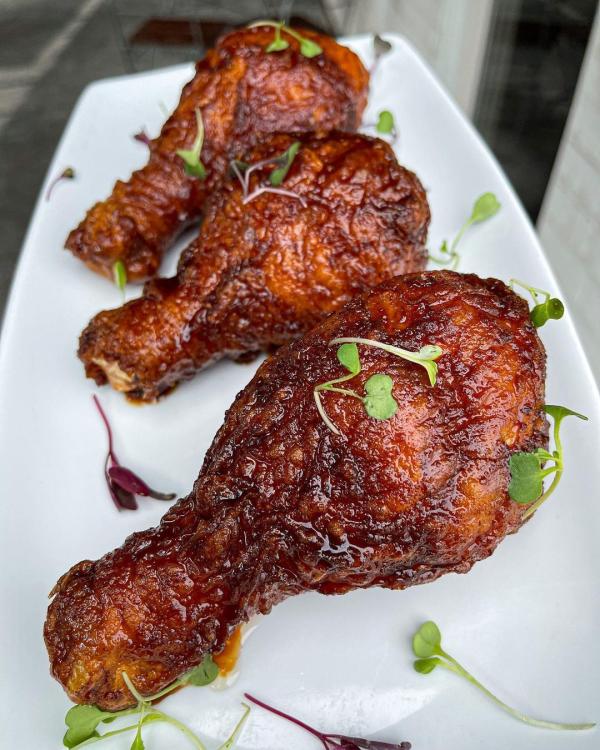 Courtesy of @dakandbop18th on Instagram 
Looking for fried chicken with a twist? Dak & Bop offers great tasting Korean-style fried chicken. Their signature chicken (dak) is fried twice, made to order and blended with soy sauce, garlic and various fruits. You can't go wrong with ordering their fried chicken wings, legs, tenders or even their baos (steamed bun sammies) with Korean Fried Chicken.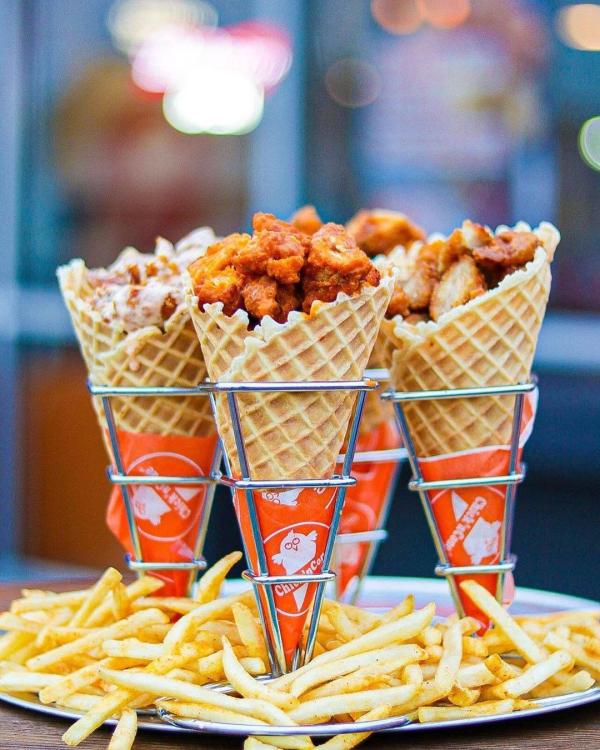 Courtesy of @therealfoodiecouple on Instagram
You know about chicken and waffles, but have you heard of fried chicken inside a waffle cone? Chick'nCone Houston has a fun and one-of-a-kind way of enjoying fried chicken by adding it inside a hand rolled waffle cone - definitely insta-worthy! You can also choose your own sauces like traditional BBQ, Cinna-Maple and Kick'nRanch for that extra flavor.