From posing with a live gator to riding on a roller coaster over water, there are some seriously cool spots to snag a photo in the Houston area and beyond. While visiting some of the most popular entertainment areas and historical sights you don't want to miss out on snapping a picture to share with friends.
Animals and Entertainment
Statues of Pelicans
Say "cheese" next to as many pelicans as you can find! The Pelican Path in Seabrook features a wide variety of Pelican statues spread through the city. It's a fun game of seek and find throughout the community.
Hold a Gator (or pose with a huge wooden one)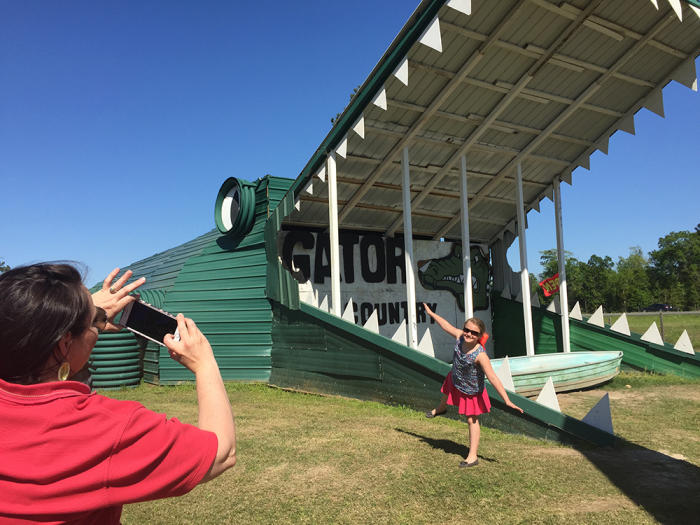 Take a walk on the wild side at Gator Country Adventure Park where you will be surrounded by alligators both big a small. Grab a selfie while holding a baby gator or with some of the many other reptiles on the property. 
Huge Wall of Fish
Sea Center Texas in Lake Jackson is home to floor to ceiling aquariums featuring a variety of ocean life waiting to be included in selfies. The replicas of Texas state record saltwater fish that are displayed throughout Sea Center are perfect photobombers.  
Rides Over Water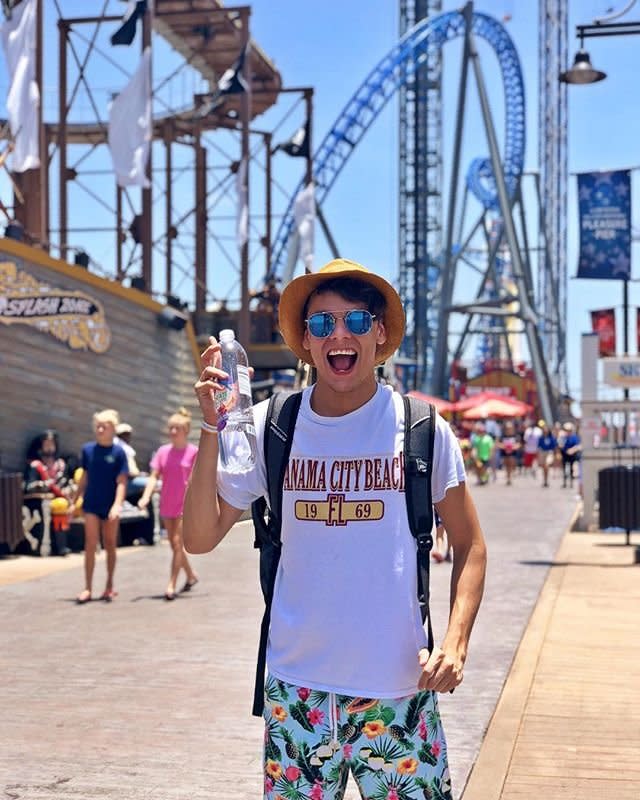 For decades, the historic Pleasure Pier served as a tourism catalyst for Galveston's Seawall Boulevard and the Texas Gulf Coast. More than 40 years after the original Pleasure Pier was destroyed by Hurricane Carla, Landry's has transformed the Pleasure Pier into a world-class amusement park for all ages. 
Riding a Rollercoaster
Take a selfie on one of the many rides at the Kemah Boardwalk! From carnival games, to rides and plenty of waterfront views, you can't take a bad selfie here!
Public Art and History
Colorful Art Benches
From pigeons on lookout to beautiful rainbows or trees there are decorated art benches around The Woodlands community that are sure to delight. Fourteen art benches designed by local, national and international artists have been commission and installed through a partnership with The Woodlands Township. More art benches are being planned for the Hughes Landing area, so stay tuned!
Huge, Historic Ship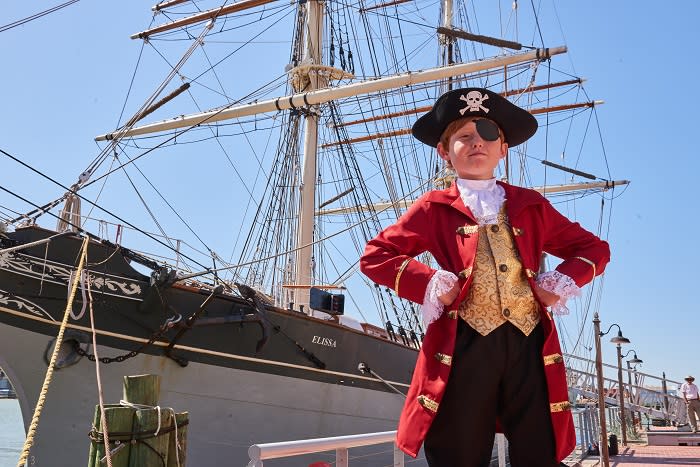 It's probably one of the biggest ships you will ever see. In our area anyway… The Tall Ship ELISSA is a three-masted, iron-hulled sailing ship built in 1877 in Aberdeen, Scotland. She carries nineteen sails covering over one-quarter of an acre in surface area, but you can see her (and take a photo with her) in Galveston. 
Giant Replica Oil Gusher
Take a step back in time at the Spindletop Gladys City/Boomtown Museum for a look at what life was like in Beaumont during the 1901 oil boom. Take a picture while the giant replica gusher is blowing, with one of the buildings on site, or even with the resident blacksmith, Rob Flurry! 
Rain or Shine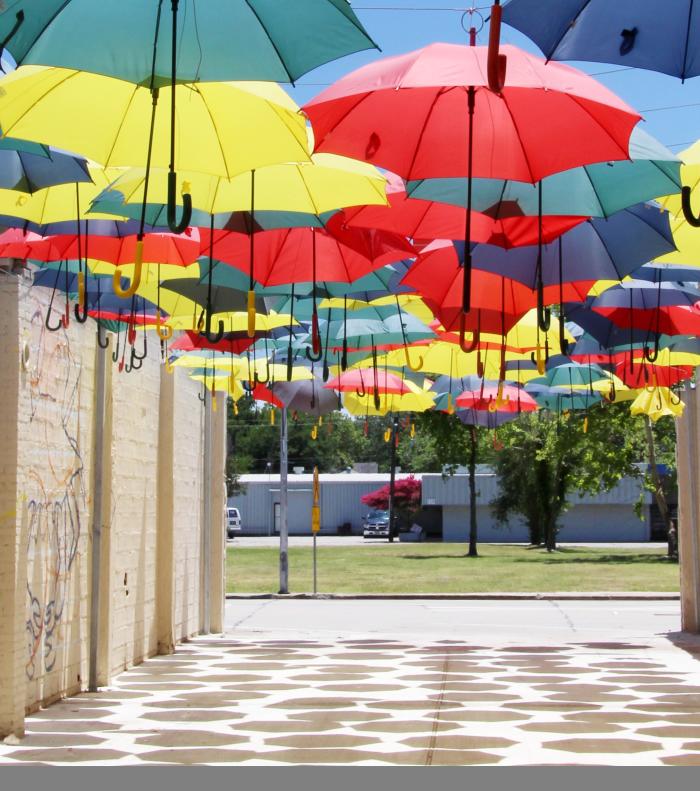 The Umbrella Alley has quickly become the most Instagrammed spot in Baytown.  The Alley is occupied with colorful umbrellas that swing back and forth in a whimsical limbo, casting dancing shadows along the alley walls and ground.
Giant, Colorful Mural
Take a picture in front of the Greetings from Galveston, Texas Mural. This colorful mural was completed by longtime Galveston artist Gabriel Prusmack, and commissioned by the Galveston Island Convention & Visitors Bureau. 
Surfside Jetty Park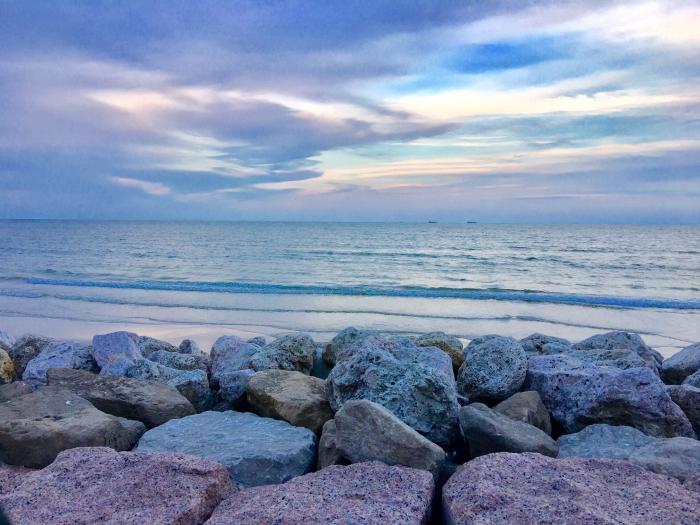 Surfside Jetty extends nearly a mile into the Gulf of Mexico. This is a great place to fish, watch ships sail in and out of the harbor, or spot porpoises. Historically, Jetty Park sits along what was the most important harborage during the time Texas was a republic. (Plus, the pictures taken at sunrise are super beautiful.)