Beware: if you read this post you will walk away wanting a burger. As long as you know that then you're in for a treat. We love a good burger, and while there are plenty of options in Houston, some of these delicious, meaty creations are the perfect way to start or end your road trip. Trust us. They're worth the stop. 
Located at the original Killen's Steakhouse location and revamped with a 1950s diner feel, this local spot showcases the local food celebrity Ronnie Killen's ability to elevate the ordinary to extraordinary. The perfect burger awaits at Killen's burgers, where the buns are baked fresh and the house-made pickles take the custom-made burger blends to the next level. Need we say more?
Cafe Michael Burger - Galveston 
An institution on Galveston Island, Cafe Michael Burger is a beach-side joint with an open-air deck that offers some of the best burgers and Gulf views on the Island. Themed-burgers like the Jamaica Burger and the Island Burger await you along with a dozen others, but diners rave about the spicy french fries most of all. The restaurant also dishes up German favorites like Wienerschnitzel, bratwurst, red cabbage, fried potatoes and sauerkraut. The perfect way to wrap up the meal is with an American or German beer. You can choose - just make sure it's ice cold!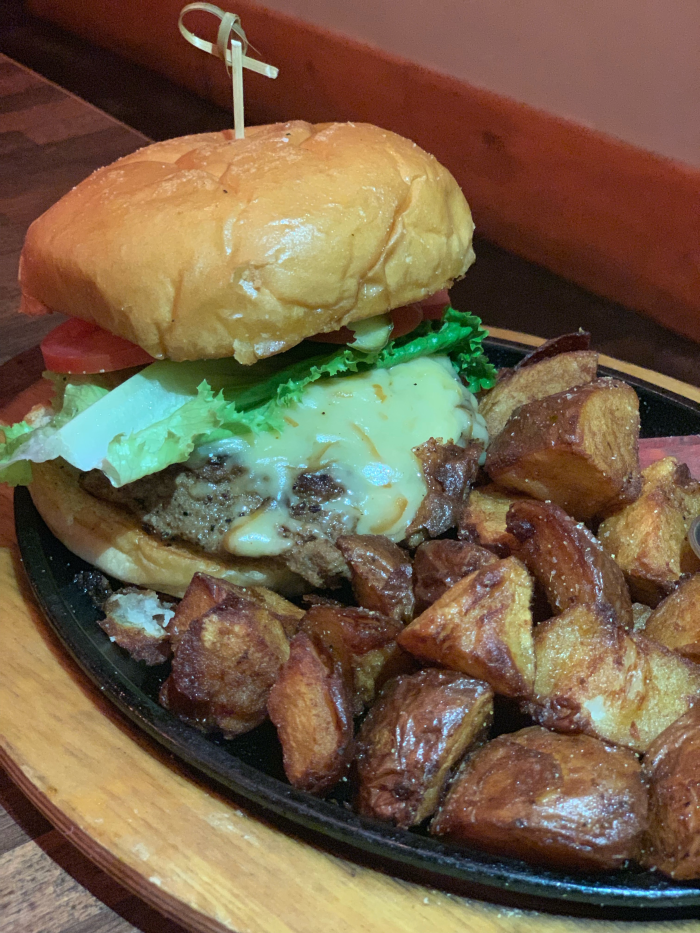 If you're looking for seriously good burgers with all the classic fixings then look no further. Locals love the Hose Ground Burger with tasty beef and the chipotle aioli with it. A burger with the perfect amount of kick awaits, but don't stop there. We can't get enough of the Chef Burger with smoked onions and candied pork belly.
Visitors from all around enjoy Mannie's burgers, which are the perfect way to end a day at Lake Conroe. Bring your appetite! Their burgers are so big you can eat half for lunch and take the rest home for later. A local favorite is the Brute Cheeseburger with double meat and cheese made to order. This hole in the wall is perfect for those looking to get a local's perspective. 
This restaurant has been a Bay Area institution since 1975. With a history like that, they must know what they're doing! The dining room is whimsical with a train circling overhead and the patrons keep coming back for burgers like the "Squealer," which is made with a beef patty blended with bacon and topped with mayo, cheddar cheese, lettuce, tomato, pickle and onion. Another local favorite is the "99," which features a beef patty marinated in wine.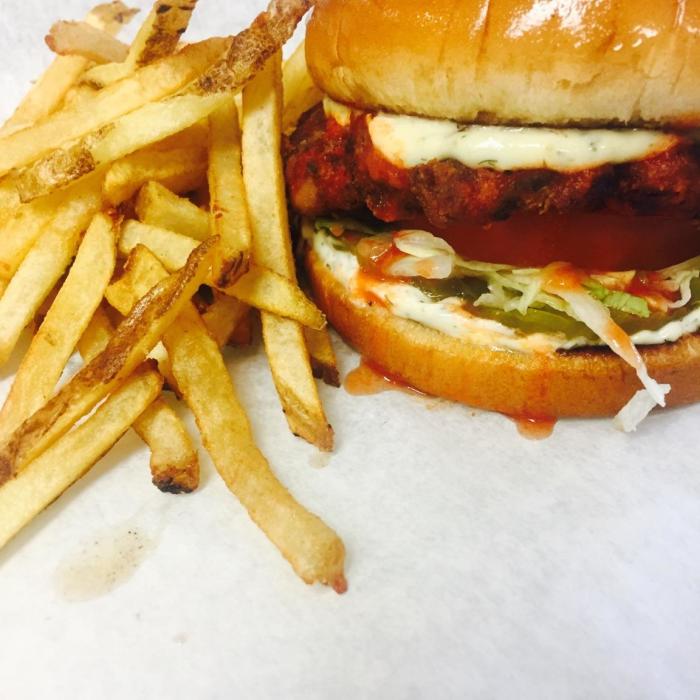 "Old Sparky" is located at the Texas Prison Museum in Huntsville but you can find its namesake at Mr. Hamburger diner just down the street. Located in a former 1950s Sinclair gas station, Mr. Hamburger recalls the days of yesteryear with its retro décor, fresh grill-pressed beef, fresh-cut fries and sauces made from scratch. The Old Sparky hamburger is a deep-fried beef patty topped with lettuce, pickles and ranch dressing.