It's no secret that summer in Houston gets HOT. Luckily, there are plenty of places to cool down in and around Houston including beaches, lakes and more. Here are six options in case you're looking to get your feet wet (and have a great time, too!).
1. Pirates Bay Water Park
For the most water fun in Baytown, we recommend taking the plunge into Pirates Bay Water Park.  This 7-acre water park has activities for children of all ages including water slides, a wave pool and splash pad! The park has discounted rates for Baytown residents but don't worry - if you're looking for a bargain go during the week to avoid crowds and save a couple of bucks. For even steeper savings enter after 4pm (non-holidays, Mon-Thurs) for only $10.00 per person! Regardless of when you go, you'll be able to grab a tube and chill on the 671-foot lazy river or take a dip in the wave pool. Thrilling rides like the Space Bowl and the Tube Slides await!
2. Moody Gardens' Palm Beach
Featuring attractions like the Lazy River, Wave Pool and a pair of 18-foot Tower Slides, Palm Beach is sandy refuge located at Moody Gardens that should make it on everyone's Galveston to-do list. The Aquarium Adventure playground is tailor-made for families and includes the 25-foot Hydro Storm tower. And don't forget about Bands on Sand, which brings a diverse lineup of some of the area's hottest musical acts to Palm Beach every Friday and Saturday night throughout the summer. Palm Beach is open daily through August 18 and weekends only through Labor Day.
3. Quintana Beach County Park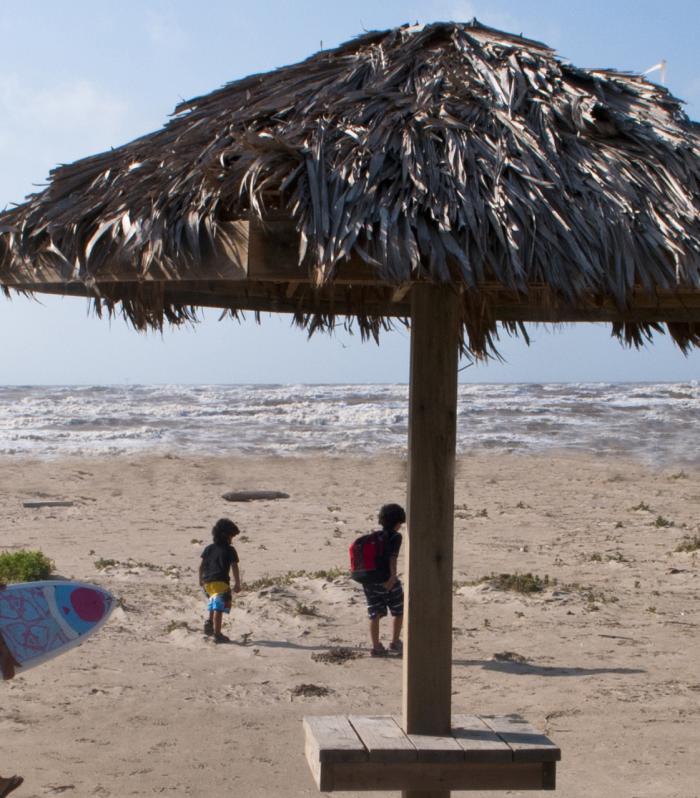 This beautiful 52-acre beachfront park located on the Texas Gulf coast has day-use and overnight facilities featuring RV campsites, cabins, restrooms and showers, space for large parties of up to 80 guests and many more amenities that make it the go to beach destination in the greater Houston area this summer. With a small $5.00 parking fee per vehicle for day use access to the beach, you won't want to miss out on this fun, family friendly getaway! Quintana Beach County Park hosts special events like seine fishing and hiking so pack your bags and stay the night or make a day trip of it. See ya'll there!
4. Kemah Boardwalk
Head to Kemah Boardwalk this summer if you want a fun, free way to cool down your little ones in Bay Area Houston. The Dancing Water Fountains in the heart of the plaza are the perfect way to spend a hot summer day! With the backdrop of free live music offered several nights a week and live bands every week parents are sure to have a great time too. We recommend grabbing a bite to eat at one of the many restaurants on the boardwalk after the kids have dried off and ending the night with a ride on the Ferris Wheel!
5. Schlitterbahn Galveston Island Waterpark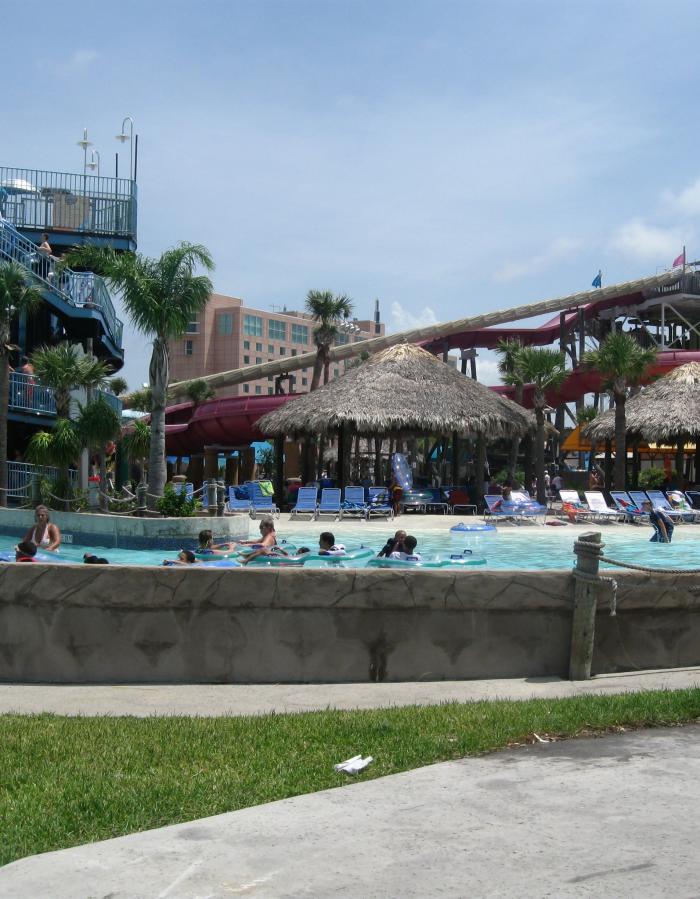 If you're looking for a fun, relaxing, and thrilling day all at once then look no further! Schlitterbahn Galveston Island Waterpark is a 26-acre oasis of exciting adventures, but the easiest way  to navigate the park and make sure you don't miss out on anything is to hop on board the one-mile river that connects the three distinct sections of the park. Those looking to reach high speeds will have plenty of options including Rohr!, Cliffhanger, the immersive Screaming Serpents body slide, plus the world's tallest water coaster, MASSIV Monster Blaster. Just in time for summer, don't miss out on Schlitterbahn's newest ride, Infinity Coasters, an eight story twin racing ride inspired by space. Make it a day by renting a cabana and enjoying the delicious food available in the park including the BBQ Haus and the Funnel Cake Factory. 
6. Splash pads in The Woodlands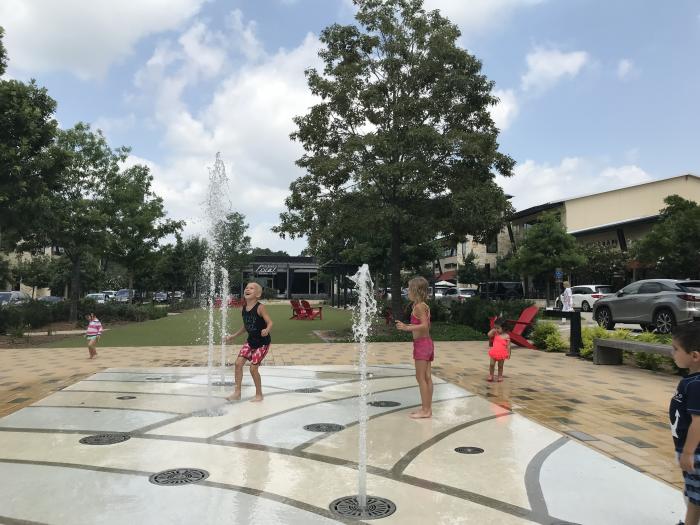 Looking for something a little more tame? The Woodlands has splash pads at convenient locations for kids to enjoy while their parents look on. Enjoy the patio of Tommy Bahamas as your kids splash and play at Market Street's Splash Pad, or let them cool off after a day of shopping around. If you've just finished a hike at The George Mitchell nature Preserve, head over to Creekside Park Village Green, which offers a shaded space with a splash pad, all-weather turf and shaded seating that makes for the perfect picnic spot.
Looking for more family friendly ideas this summer? Click here!