There is no bad kind of bar-b-que (except the kind from California and New York – sorry, guys, keep trying). But luckily some of the most delicious sauces, premium meats and drool-worthy sides are just a short drive away, so get in your car and get moving before these places sell out and close up for the day.
Texas Monthly calls it "the oldest family owned barbecue joint in Texas." In fact, the Patillo family recipes have been luring Beaumont diners off their diets since 1912. This place goes all in on flavor and leaves the pomp-and-circumstance elsewhere.
Must try: Beef links – each link is handcrafted using high-quality brisket, garlic, chili powder, TexJoy and a blend of special seasonings before being smoked over an open pit fire.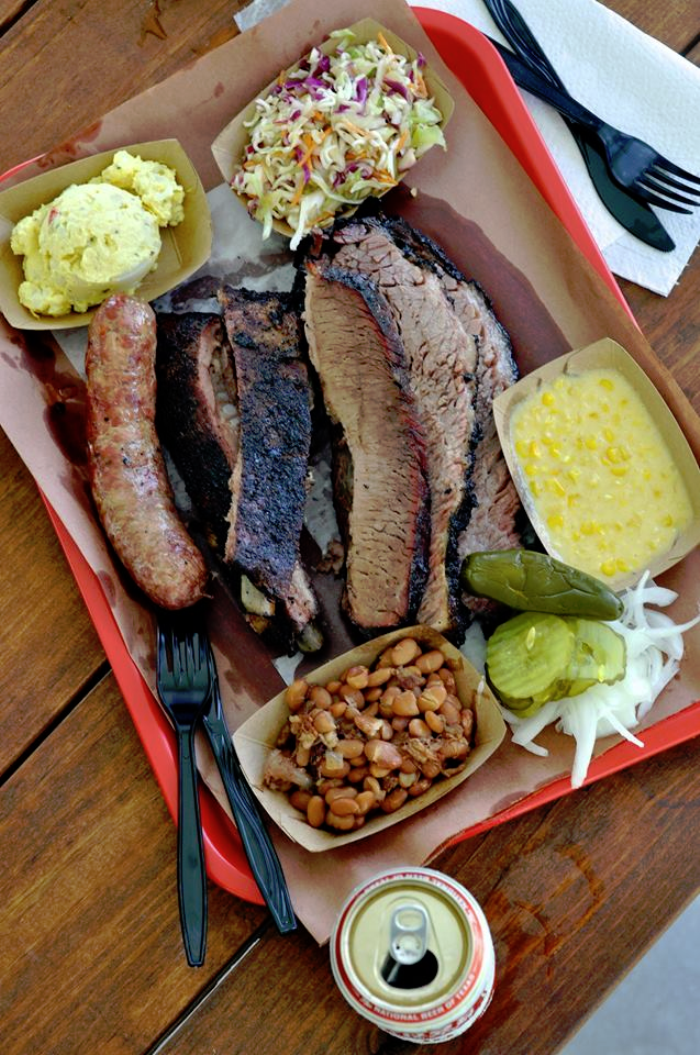 You might not know this, but Killen's Barbecue has been serving Pearland since 1969. With smoked meats and inventive sides, this local institution has scored serious accolades for some of the best BBQ in the U.S.
Must try: Brisket, which takes a long time to smoke and is at its best when it's fresh, is always the first thing to run out, so come early and enjoy!
The Caboose opened in January 2017 in Alvin and has been serving high-quality crafted food prepared fresh and served the same day until it's GONE. That's quite a promise (and quite a lot of BBQ served). Bring your dog and enjoy the outdoor patio and daily happy hour while you chow down.
Must try: The BBQ Chicken with Alabama White Sauce will have you licking your fingers, but the locals can't stop talking about the cocktails, especially the martinis.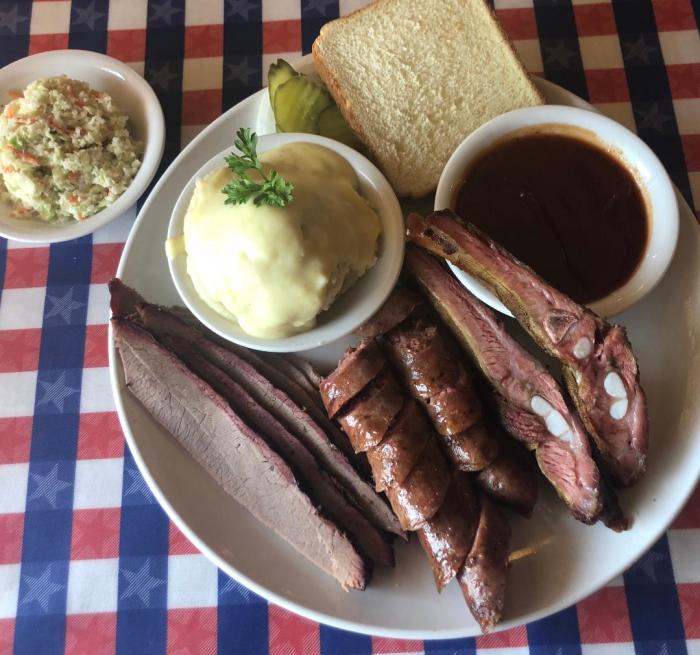 T-Bone Tom's has been on the scene in Bay Area Houston since 1974, but in November 2009 the popularity hit an all-time-high when Guy Fieri featured the institution on "Diners, Drive-Ins and Dives." Diners love lacing up their dancing shoes to the live music in the "backyard" 6 nights a week.
Must try: Armadillo Eggs made with cream cheese, cheddar cheese and beef. Need we say more?
From humble beginnings as a Tomball Farmer's Market chocolate stand, Tejas has come a long way. In fact, they were ranked as #6 by Texas Monthly for Texas BBQ and their food (and lines for their food) are legendary. But, it's like the restaurant says, "standing in a line for good barbecue is as much Texan as family pictures in fields of bluebonnets, cheese enchiladas, and kicking armadillos."
Must try: The carrot soufflé tastes more like dessert than a side dish, but the real dessert is the Dolce De Leche chocolate truffle.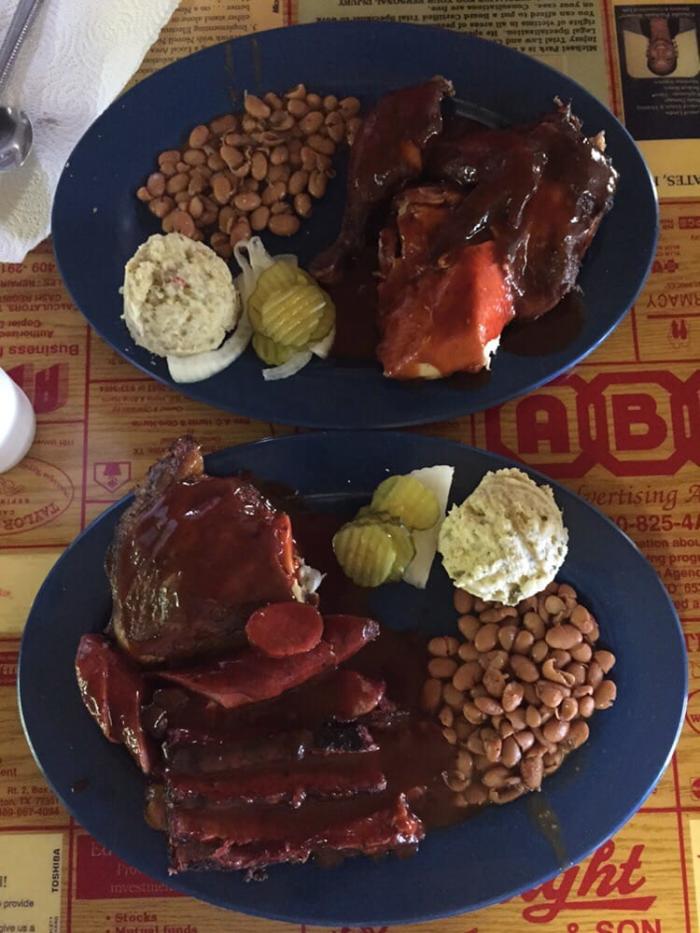 This Huntsville establishment opened up after someone offered to buy barbecue Annie Mae Ward was cooking for her husband and a crew who were painting the church. The more she cooked, the more she sold, so eventually a permanent building had to be built.
Must try: The chopped brisket sandwich features smoky and fatty flavors with just enough sauce to give it flavor but keep you from needing a napkin after every bite.
For more foodie favorites outside of Houston, click here.