We're taking a break from the hustle and bustle of city life this week and heading out to experience some of the scenic views around Houston – via kayak! Kayaking is a great hobby if you're looking to relax, exercise or create some beautiful, nature inspired artwork. There's a little something for everyone on the water.
Kayak in the reflection of the San Jacinto Monument in the waterways that once saw soldiers in the Texas Revolution ferried across its banks in Baytown. With many choices for where to let your kayak out including Baytown Nature Center, Bayland Marina, and Eddie V. Gray Wetlands Center visitors have plenty of options for waterways where fishing and relaxing are encouraged. Avid geocachers are also encouraged to join in on the water fun by paddling to caches hidden on the water near the banks of Goose Creek. Try to find them for yourself and learn more about geocaching here.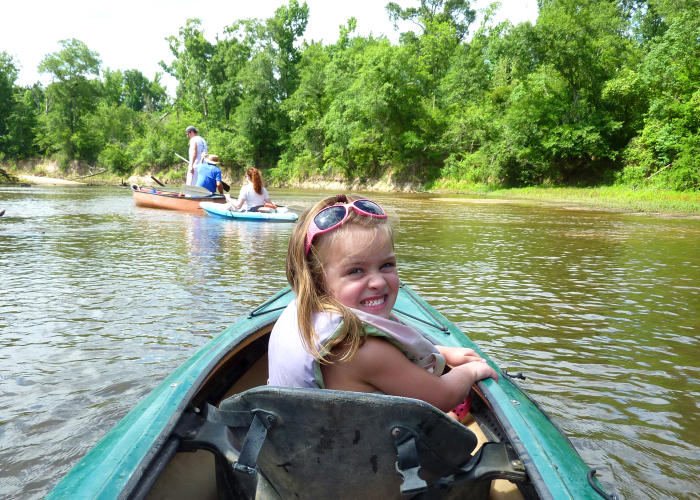 Long distance paddlers are sure to enjoy Village Creek Paddling Trail in Beaumont where 21 miles of water free flows without dams. This scenic trail is lined with bald cypress, river birches and other shade trees, and it offers the added benefit of camping. For those looking to paddle a short distance, Scatterman Paddling Trail might be just right. Paddlers go north up the Neches River into Pine Island Bayou and Cooks Lake Bayou before encountering a maze of bald cypress and tupelo trees around Scatterman Lake. Do you want to enjoy these trails, but don't have a kayak of your own? There are plenty of rental options to choose from.
Launch your kayak into the Clear Creek Paddle Trail, which runs for 6.5 miles in League City. With three launching spots, there are plenty of opportunities to get in the water in Bay Area Houston. If you need to rent a kayak, you're in luck! Pinky's Kayak Rental or WaterSpots Clear Lake can help you find the perfect watercraft for your trip. And since Clear Lake is the boating capital of Texas and home to more than 9,000 yacht, sporting boats, sailboats and fishing vessels, you're likely to find a reason to return.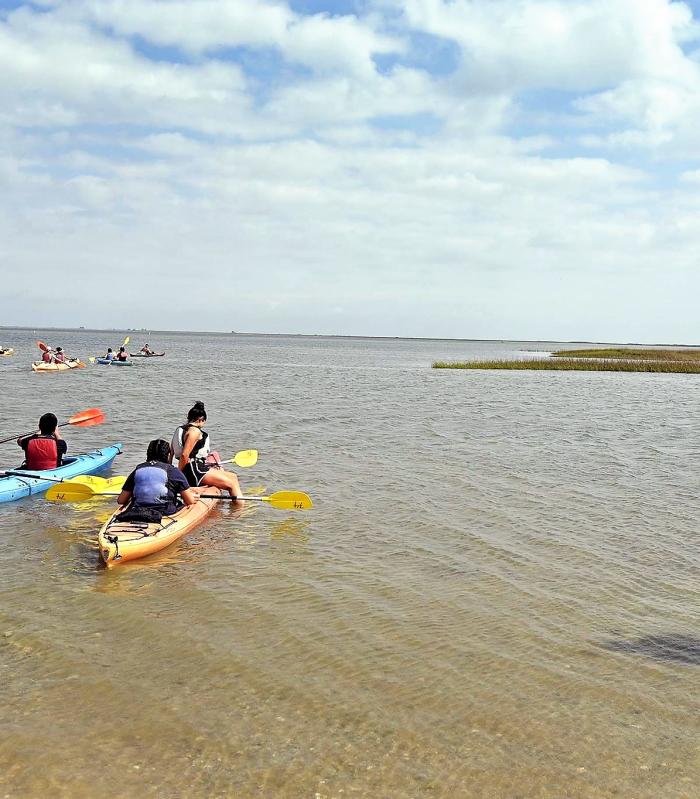 The Brazosport area's proximity to the coast and abundance of natural waterways makes this area overflow with kayaking sites. With a 3.8 mile-route and a 10.3 mile-route, Christmas Bay Paddling Trail has options for experienced and new paddlers with shallow water comfortable for standing and ideal for wildlife watching and fishing. Other options include the Brazoria National Wildlife Refuge, which welcomes incoming tides to combine life-giving nourishment from the Gulf with fresh waters to create one of the most biologically rich environments in Texas.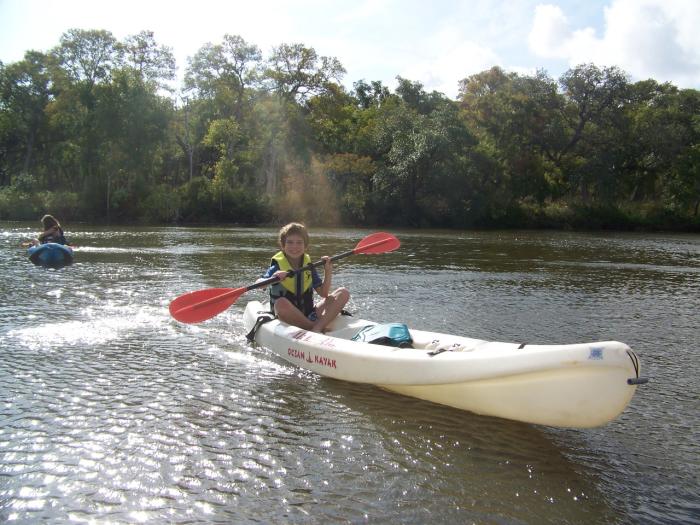 Mark your calendar for the Brazoria County Parks Department's Monthly Paddling Event. With two summer dates - July 20th and August 17th - kayakers are given the opportunity to bring boats or rent from the Parks department. This activity is great for families and first-time paddlers, but participants must register ahead of time by calling 979-864-1152 or e-mailing mikem@brazoria-county.com. 
If wildlife observation is your reason for being on the water, Sea Rim State Park's marsh unit gets paddlers eye-to-eye with wetland grasses and the birds and critters that live there. Rent a kayak or bring your own to explore three levels of paddling trails. Sea Rim's five miles of natural beaches display Gulf of Mexico views from the West Dune Boardwalk. Fishing, crabbing, rinse off showers, equestrian trails, a cabin and campsites are other reasons to get on the water in Port Arthur.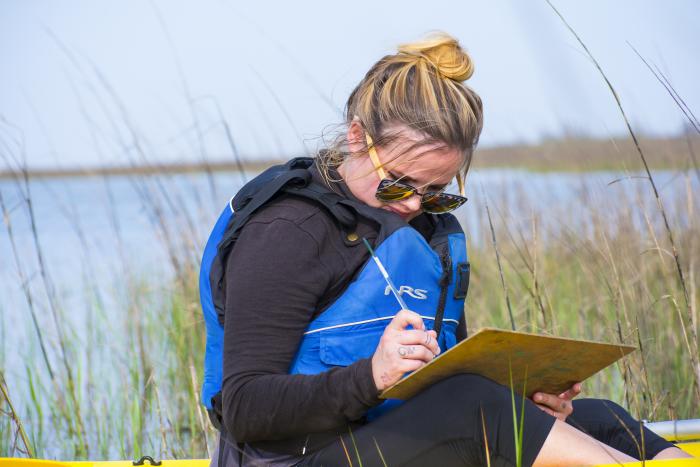 In Galveston, the Artist Boat provides inspiration to participants who take a guided tour of some of the most beautiful places along the coasts of Galveston Bay. From the seat of your kayak discover a myriad of bird and fish species. Art supplies are included in this excursion and kayakers are invited to pause and create a plein-air watercolor painting of their surroundings. Artist Boat participates in the Galveston Island Pass, which allows you to save 40% off admission prices. Check it out for yourself here!