It's easy to be overwhelmed by the number of top attractions in and around Houston, but some of the coolest experiences may not be featured on any top 10 lists. Some of these "hidden gems" lie just outside of Houston and feature beautiful places of worship, reflection and fun! Here are 5 places just waiting to be discovered by you. 
1. Baytown's Umbrella Alley
Tucked away in an alley formerly filled with broken concrete and graffiti walls is a colorful art installation sure to make your Instagram break the internet. The newly named Umbrella Alley is occupied with colorful umbrellas that swing back and forth in a whimsical limbo, casting dancing shadows along the alley walls and ground. Stop by 124 W Texas Avenue in Baytown to snap your amazing photo. Be sure to use #IHeartBaytown on your social channels and stay tuned for even more additions as The Lee College Art Department adds kaleidoscopic interpretation murals featuring Baytown's local ecology. 
2. Pearland's Sri Meenakshi Temple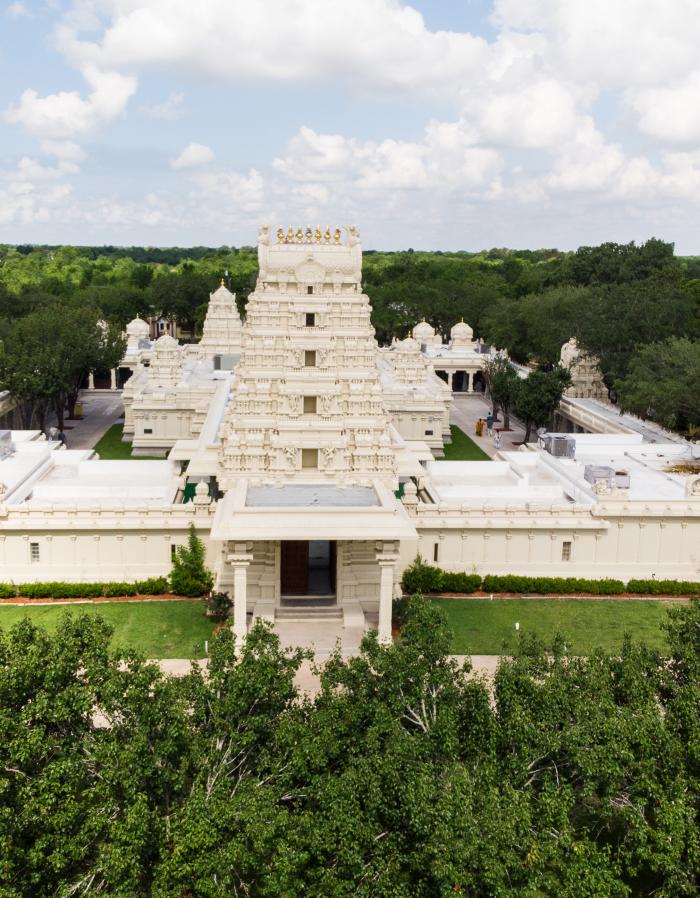 The only Hindu temple of its kind outside of India, the Sri Meenakshi Temple in Pearland is dedicated to the goddess Meenakshi, wife of Shiva. The architectural gem is nestled in a residential area, but features striking towers covered in carved statues with intricate shrines and figures of animals, deities and gods inside the space. Experience the beauty and rarity of this hidden gem for yourself when you pick up a self-guided tour brochure of the temple as you arrive on site.
3. Beaumont's St. Anthony Cathedral Basilica
Step foot into a piece of history when you visit St. Anthony Cathedral Basilica in Beaumont. This 1907 cathedral is one of the most resplendent houses of worship in the southwestern United States. It was recognized in 2006 by Pope Benedict XVI as a Minor Basilica for its history, art and religious significance and is one of four Minor Basilica's in the state of Texas. Guided tours are available by appointment Monday through Friday. Learn more here.
4. Port Arthur's Buu Mon Buddhist Temple
Make a morning of your visit to the Buu Mon Buddhist Temple in Port Arthur. The gardens on-site are open sunrise to sunset to visitors ready to feast their eyes on explosions of color from lotus blooms to towering bamboo stalks that seem to sing as they rustle in the coastal breeze. Wind your way along the paths and marvel at the koi ponds, Buddha statues, fruit orchards and rose bushes that surround the temple where saffron-robed monks worship. Learn more here.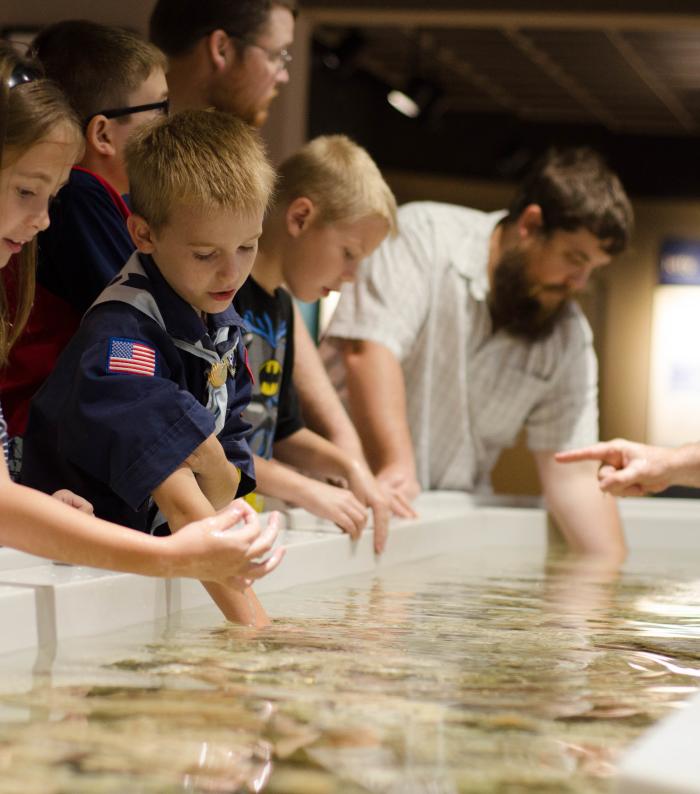 This free activity in the Brazosport area is sure to be worth the trip! Sea Center Texas features floor to ceiling aquarium exhibits including a Salt Marsh Aquarium, Coastal Bay Aquarium, and many more. That's not the main attraction though! Sea Center Texas is the largest redfish hatchery in the world and produces Red Drum, Spotted Seatrout and Southern Flounder for release into the wild. Tours are available Tuesday – Sunday, so we recommend making a reservation (though they're not required).