Although the long days of summer are nearing an end, there are still numerous ways to battle those back-to-school blues Around Houston! With plenty to see, eat, and experience, there's an adventure around every corner. 
Speaking of things to see, why not catch a movie? As a matter of fact, you can experience this age-old pastime with a unique twist in Houston. Moonstruck Drive-In, located at the intersection of Bringhurst and Clinton, emerged in 2020 to a hugely celebrated fanfare. Vehicles lined Clinton Drive all the way down to Jensen, waiting to experience the classical magic of a modern-day drive-in movie theater. Since then, Moonstruck has added three smaller screens to support its growing audience. During the summer months, they open every night! Set against an unparalleled view of downtown Houston, get there early to enjoy a remarkable one-of-a-kind sunset while you grab your popcorn and settle in for the feature film.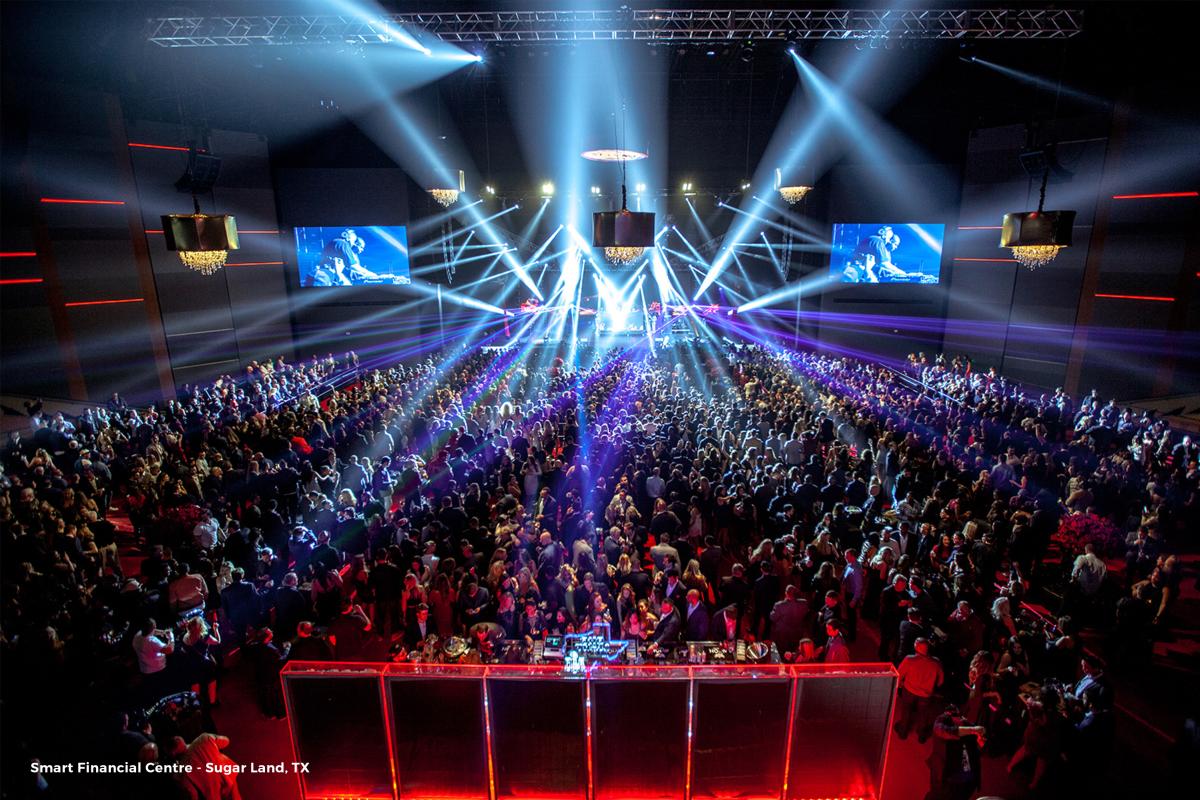 After all that savory popcorn, it's time for some sweet, summertime fun in Sugar Land! For a rocking and rolling night out, round up your crew and catch a concert at the state-of-the-art Smart Financial Centre. With a variety of upcoming shows, this Sugar Land stop has a flavor for everyone. Want to catch another flick? Then check out the Summer Movie Nights presented under the façade of the beautiful Oyster Creek Park Amphitheater. A different feature film airs on August 12th, 19th, and 26th with additional activities and a variety of food trucks to satisfy your every craving. Don't eat too much, though! You don't want to doze off during the movie. In the mood to cheer your favorite team? Try catching a Sugar Land Space Cowboys game at Constellation Field, a Triple-A Affiliate of the Houston Astros!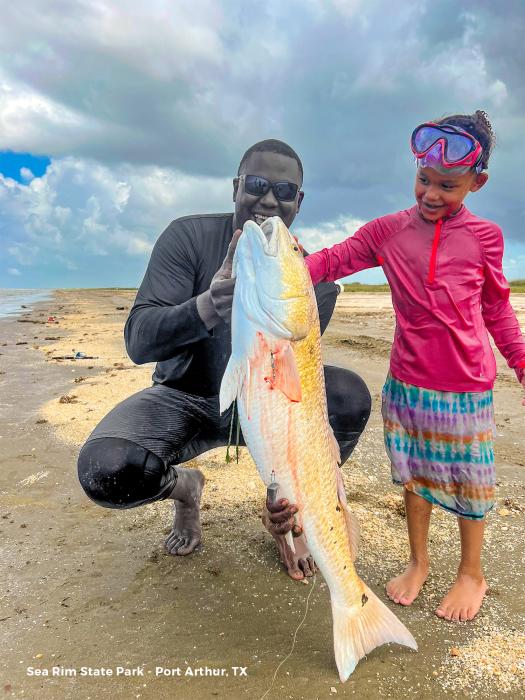 Check in to Port Arthur and begin your journey with #GOSH22, Texas Parks & Wildlife magazine's Great Outdoor Scavenger Hunt! Score a selfie with Janis Joplin's replicated psychedelic Porsche at the Museum of the Gulf Coast, then cruise on over to the beautiful Sea Rim State Park for a second selfie. Sea Rim State Park is full of activities for both the young and the young at heart. With more than five miles of natural beach, there's ample opportunity for swimming, beach combing, and sandcastle building. Looking to catch some fish? Catch 'em easily from the shore or out in the marsh side of the park. No fishing license? No rod and reel? No problem! A fishing license is not required on state park property, which makes Sea Rim an excellent place for visitors!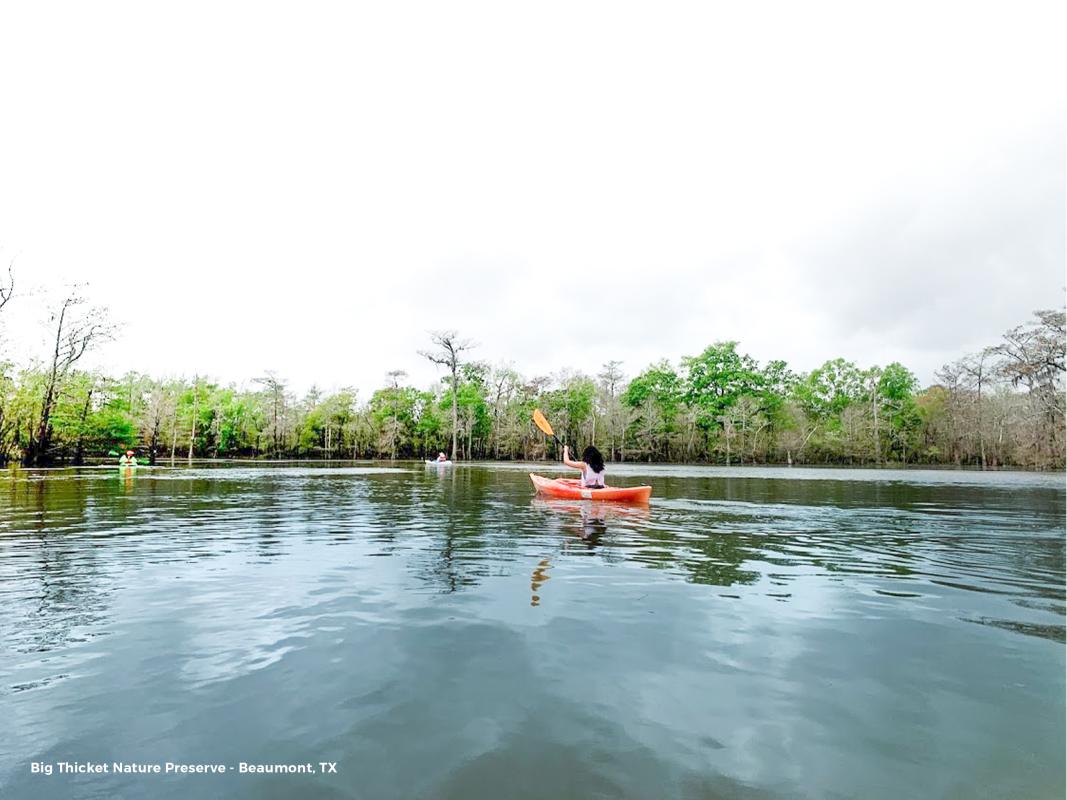 After snapping your selfies and reelin' in some big ones, head to nearby Beaumont, where you'll need a little more than a rod to reel in these big ones! Gator Country Adventure Park, a favorite among tourists and locals, is rated one of the highest attractions in the area. Where else can you see live alligator shows, hang with fluffy animals in a petting zoo, and book an exclusive swamp boat tour? The newly renovated grounds boast an adult play area with a fire pit, giant Jenga, and corn hole boards. A brand new splash pad has debuted to help combat those HOT summer days.  
Ready to explore a little more of what Beaumont has to offer? Paddle on over to the Big Thicket National Preserve. This federally protected area stretches across 112,250 acres of land and water, preserving the area's unusual combination of habitats that converged here during the last ice age. With more than forty miles of hiking and 21 of paddling, this unique preserve will have you embracing all there is to love about the great outdoors.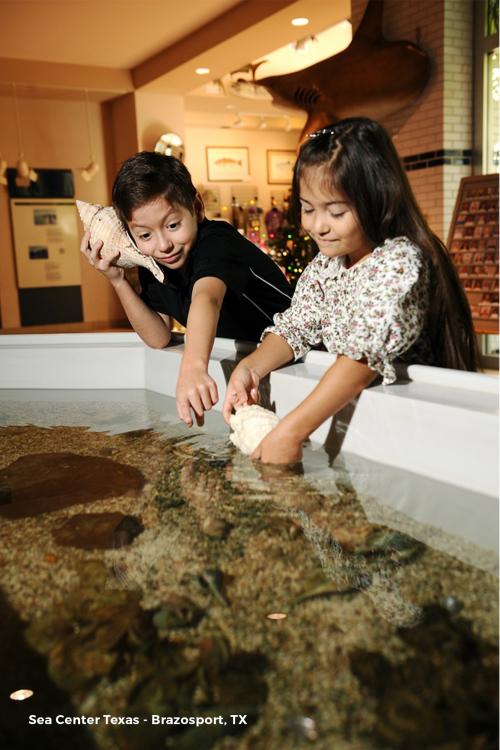 Ready to investigate more aquatic creatures? Then Brazosport's Sea Center Texas is the place for you! With marine aquariums featuring the world's largest redfish hatchery, education center, and wetlands boardwalk, you'll never run out of unique sites to see. But just in case you do, be sure to add the Lake Jackson Historical Museum to your itinerary. Here you can learn about the Karankawa, the first people who made their way to Texas approximately 13,500 years ago. Learn how these historic coastal people used technology to cook, hunt, and make art. This fantastic insight into the coastal culture of long ago is sure to captivate the minds of all who visit.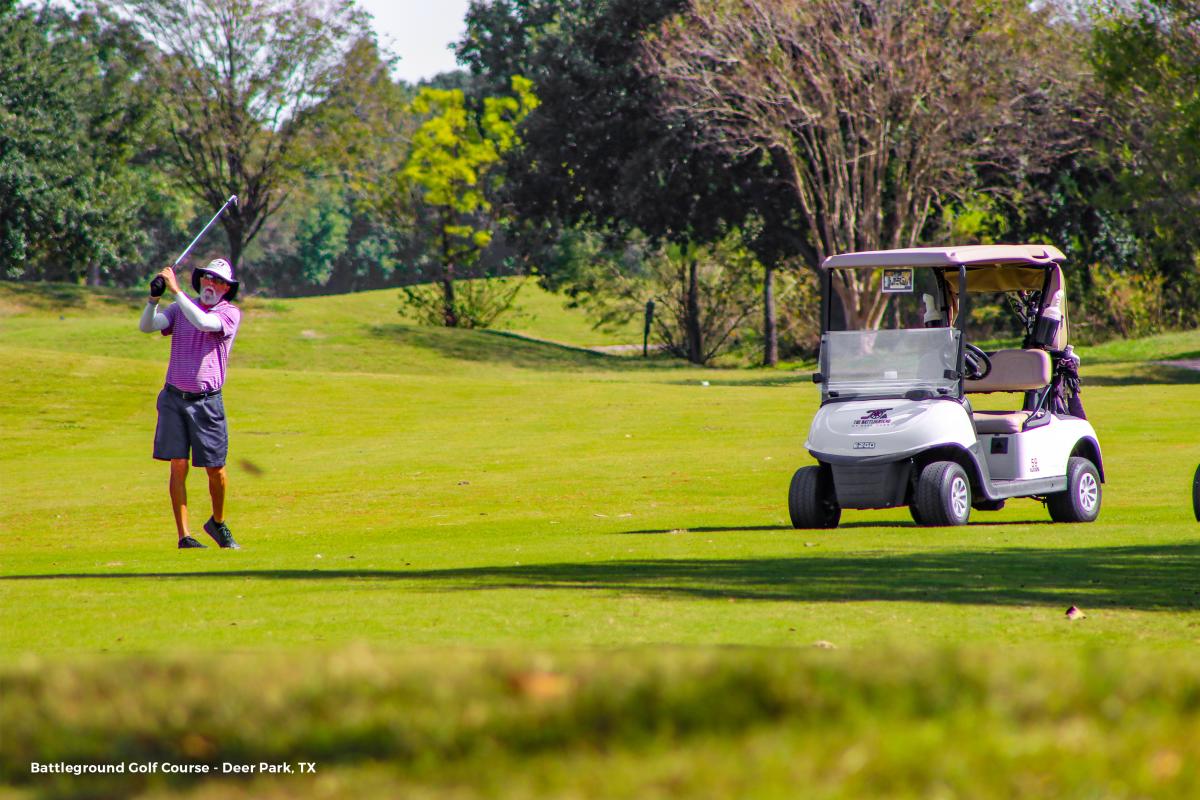 Can you score an albatross? If so, the sprawling green acres of Deer Park's Battleground Golf Course are the place for you! The 18-hole, 72-par course features a beautiful walk through the exact area where Texas earned its independence. The course also includes the historic Pratt Truss Bridge, initially opened in 1891, spanning the Leon River in Coryell County. The bridge was moved to the Battleground Golf Course in the 90s and is the last remaining bridge built by the Clinton Bridge and Iron Company of Iowa. 
Still a little warm to spend the day on the course? Never fear. Deer Park is also home to relaxing day spas, quiet escapes for that convenient mani-pedi, or a full day of pampering. Experience therapeutic and neuromuscular massages at Eclipse Massage and Spa and grab an airbrush tan at Beyond Beaute Day Spa and Wellness Retreat. Then, get your hair and nails done at the popular, full-service Salon Mia Bella.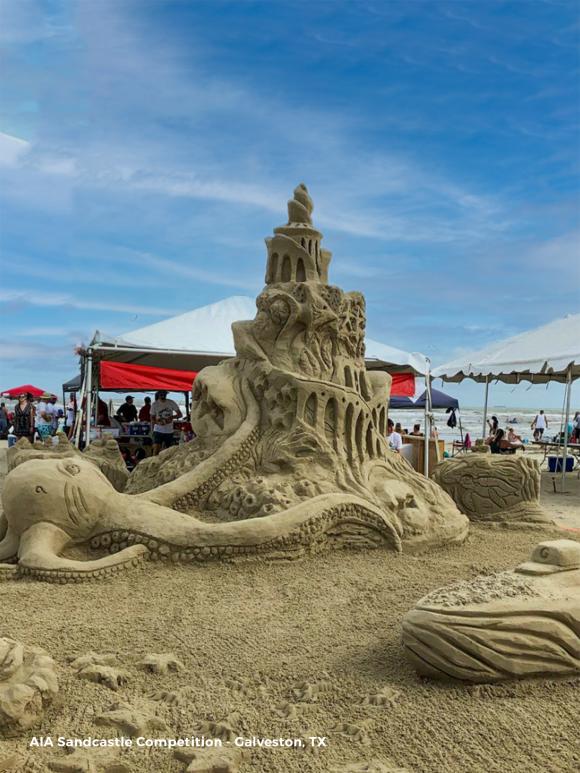 Now that you've caught a flick in Houston, rocked out in Sugar Land, snapped a selfie in Port Arthur, wrestled a gator in Beaumont, expanded your mind in Brazosport, and scored an albatross in Deer Park, it's time to kick back and relax. And that means… it's Island Time! With 32 miles of coastline, Galveston Island is the perfect summer retreat for seaside sunbathing and sandy feet. But don't let this relaxed atmosphere fool you. There's still plenty of adventure to be had for those who can't sit still. From July 30th to September 3rd, you can hone your creative architecture skills with professional lessons on sandcastle building. The best part? They're free! Speaking of sandcastles, August 20th-21st marks the return of the AIA Sandcastle Competition, featuring 60-plus teams competing to win the prestigious Golden Bucket Award. You've never seen sandcastles like these! Need a break from the beach? Then look to the sky on August 12th-14th for the Air, Car, & Boat Show with daytime and evening performances looping, rolling, and screaming through the air. Finally, ride out of Galveston in style with the 2022 Island Ride Out and Bike Expo on August 26th-28th.