We're not saying that Labor Day is you last chance to soak up your favorite summer activities, but we are getting down to the wire. Here are a few ways we recommend spending your last little bit of fun in the sun.
At $12, a beach permit allows you to drive along Surfside Beach and pick your ideal location for a day in the sun. Visitors will find plenty of fishing charters, restaurants and souvenir shops, as well as surfboard, jet-ski and kayak rentals. With plenty of pedestrian only parts of the beach available, those visitors without a car will find the quiet relaxation they're looking for. The Surfside Jetties and the Crabbing Pier make this the perfect location to catch your dinner, but opportunities abound to spend the day building sandcastles, watching the waves or hunting seashells along the shore. 
At Quintana Beach County Park, an elevated boardwalk awaits visitors looking to fish. With a playground along the ocean, this beach is a great family-friendly location to hike, sunbathe, or play a game of sand volleyball. The park is also outfitted with day-use and overnight facilities, as well as a lighted fishing pier, restrooms and showers, horseshoe pits, and more. 
Learn more about Brazosport beaches here.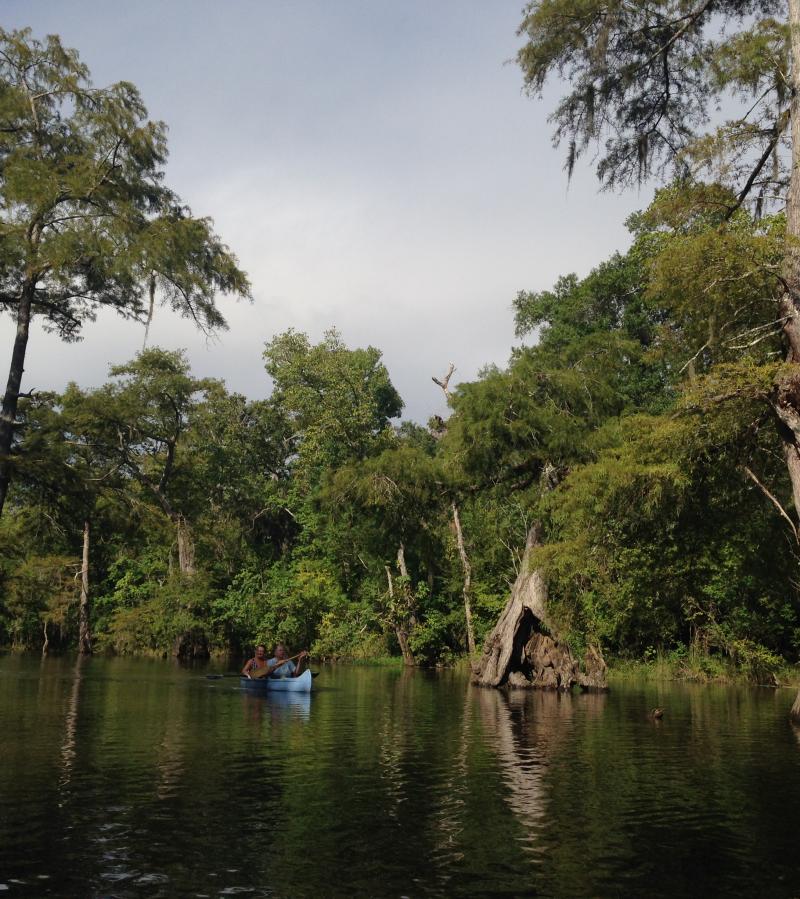 Encompassing more than 108,000 acres, Big Ticket National Preserve offers more than enough nature opportunities to keep visitors satisfied with a weekend of outdoor activities. Pick between four different kayaking trials ranging from 0.3 miles to 18 miles and get your paddles ready. With numerous access points, visitors can also explore the waterways via canoe or paddle board. Big Thicket also provides a serene escape that boasts diverse vegetation, beginner and veteran backpacking trails, fishing, and biking trails. 
Beaumont is also located on two migratory flyways, making it a hotspot for over 350 different bird species within the three different habitats in the area: wetlands, coastal and pineywoods. Located inside Tyrrell Park, Cattail Marsh offers 900 acres of wetlands and a boardwalk, supplying refuge for more than 250 species of birds annually. Spot birds on the boardwalk or walk along the 12-mile trail throughout the wetlands.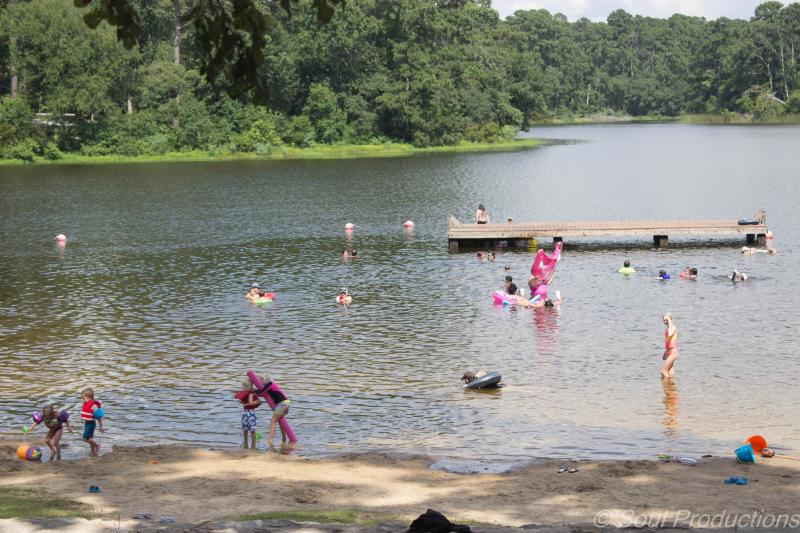 Start at the Sam Houston Statue Visitor Center, where you can stand beneath the 77' Statue, "A Tribute to Courage," have a picnic lunch, and watch a video on the making of the statue. Next, make your way outdoors to the Huntsville State Park. There, you can camp, hike, picnic, fish, swim and study nature. With opportunities to rent kayaks and a roped-off swimming area, this outdoor escape provides over 21 miles of trails, playgrounds, bird blinds and a nature center. Trust us, you're going to want plenty of time to explore! 
If history is your passion make time to explore the Sam Houston Memorial Museum Park Complex, located on Sam Houston's original homestead, where you can view his beloved steamboat house, feed the ducks at the pond and see other historic artifacts. The Texas Prison Museum provides a different take on history and is the home to Ole Sparky, the famed electric chair. Find out more about prisons around the country and stand in a replica of a prison cell during your visit!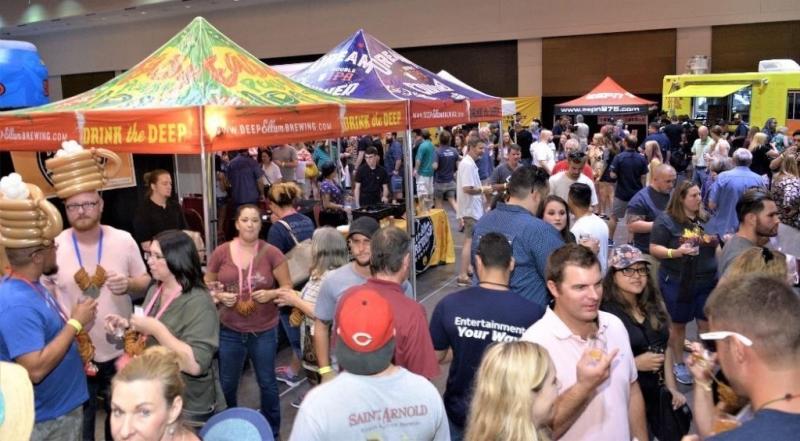 Galveston Island
Toast to the end of summer at the 10th annual BrewMasters Craft Beer Festival in sunny Galveston Island, Texas. For 10 years, this frothy festival has been lauded as one of the top beer fests in the U.S. and revered by beer lovers across the region. BrewMasters Craft Beer Festival is an immersive multi-day event held annually Labor Day weekend that features hundreds of craft beers, rare "Taste it First" selections, beer education seminars and a Brew-B-Que to boot. 
Friday night, August 30 kicks off with the spirited Nach-Yo Ordinary Tequila Tasting event featuring a range of high-quality tequila-tasting and plenty of salt and nachos for all. Saturday is a hoppy celebration of craft beer and Sunday rounds out the weekend with a BBQ you won't want to miss. Make it a destination weekend. Set in Galveston's tropical Moody Gardens Hotel, Spa and Convention Center, BrewMasters breaks out the barrels and serves up foam-filled perfection all weekend long. Tickets range from $25-$85. For more info, and to purchase your tickets click here.
To learn more and get inspired for your next day trip outside of Houston, click here.