Are you excited about summer bringing with it beach weather? You're not the only one! Shore birds flock to coastal locations and are some of the most difficult birds to identify. That shouldn't scare off rookie birders though! Here are a few places you can venture outside of Houston to spot these fellow beach bums.
Cattail Marsh includes 900-acres of scenic wetlands along with a boardwalk that features two covered platforms, providing access to incredible views of the wetlands' abundant wildlife. Just five minutes off Interstate 10, this wildlife viewing area is home to a diversity of shorebirds. While walking along over twelve miles of trails at this wastewater treatment facility many shorebirds can be seen along the water's edge. Yelllowlegs, Sandpipers, Gulls, Terns, Skimmers, Plovers, and so many more find their food on the mudflats and shallow water found throughout this prime birding location. 
With two different locations in this region you're sure to spot a variety of species including duck, heron, ibis, plover and more! Check out the Surfside Bird and Butterfly Nature Trail for a two-mile walk through a woodland habitat complete with native trees and a retention pond. The Quintana Bird Sanctuary is a four-acre site and a birder's dream with an observation tower, photography blind and plenty of places to spot coastal birds in salt cedars and beach dunes.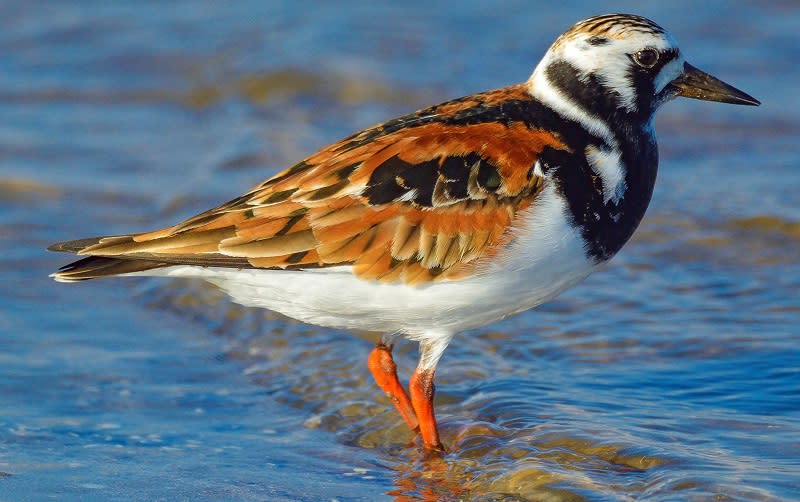 What's that Ruddy Turnstone up to? This orange and black bundle of energy turns stones and shells to get to his supper at Sea Rim State Park. Visit Port Arthur and get views of those coveted shore birds at Sea Rim, where the Gulf of Mexico meets the marsh. Terns, gulls, avocets, sandpipers plovers and their shore-loving friends love Sea Rim as much as the beach-loving families do. Don't miss out on the Willow Pond Boardwalk, a newly-developed birding area.
Galveston Island
Lafitte's Cove, Corps Woods Nature Sanctuary and the Dos Vacas Muertas Bird Sanctuary are all places you can spot colorful migrant birds this summer. These birds include the Indigo Bunting, Scarlet Tanager, Northern Parula, Baltimore Oriole and Painted Bunting. Bright plumage distinguishes many of these birds who forage for seeds and fruit and almost all these birds have a distinctly chattery song.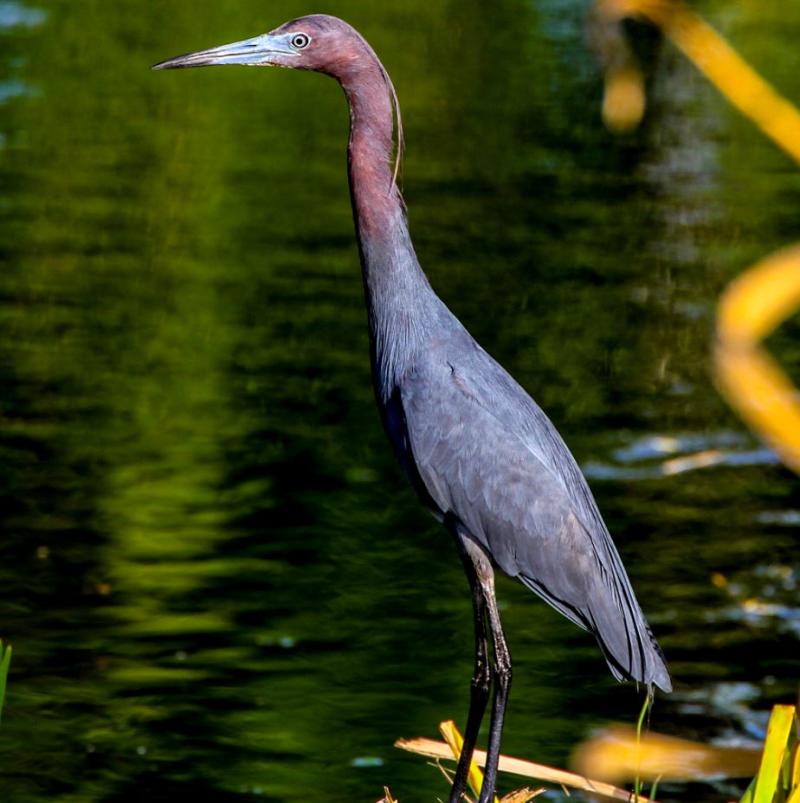 The best place to spot shore birds in Baytown is at the Baytown Nature Center, a 450-acre peninsula home to over 300 bird species. Birders and nature photographers can hang out in birding blinds placed in strategic locations throughout the Nature Center and snap photos of white ibis, great blue herons, beautiful roseate spoonbills and more. Before taking a trip to the Baytown Nature Center, experienced and novice birders alike can pick up a Baytown Birding Challenge booklet from the website or at the Baytown Buc-ee's tourism kiosk. The Challenge is free and spotting shore birds in Baytown puts visitors that much closer to earning their birding prize!
To find more about birding in the area, please click here.