Looking for a good spot to catch fish? You'll find many scenic, well-stocked fishing spots in and around Houston. Give yourself a break from city life and head out to one of these fishing oases near H-Town.
Lake Anahuac is part of a wildlife refuge along the Texas coastline, 45 miles east of the city. It is one of the few places with access to both saltwater and freshwater fishing. Enjoy finding speckled trout, redfish and southern flounder along the East Galveston Bay 24 hours a day. Freshwater fishing is along the banks of East Bay Bayou. The area is full of white crappie, black drum, and flounder.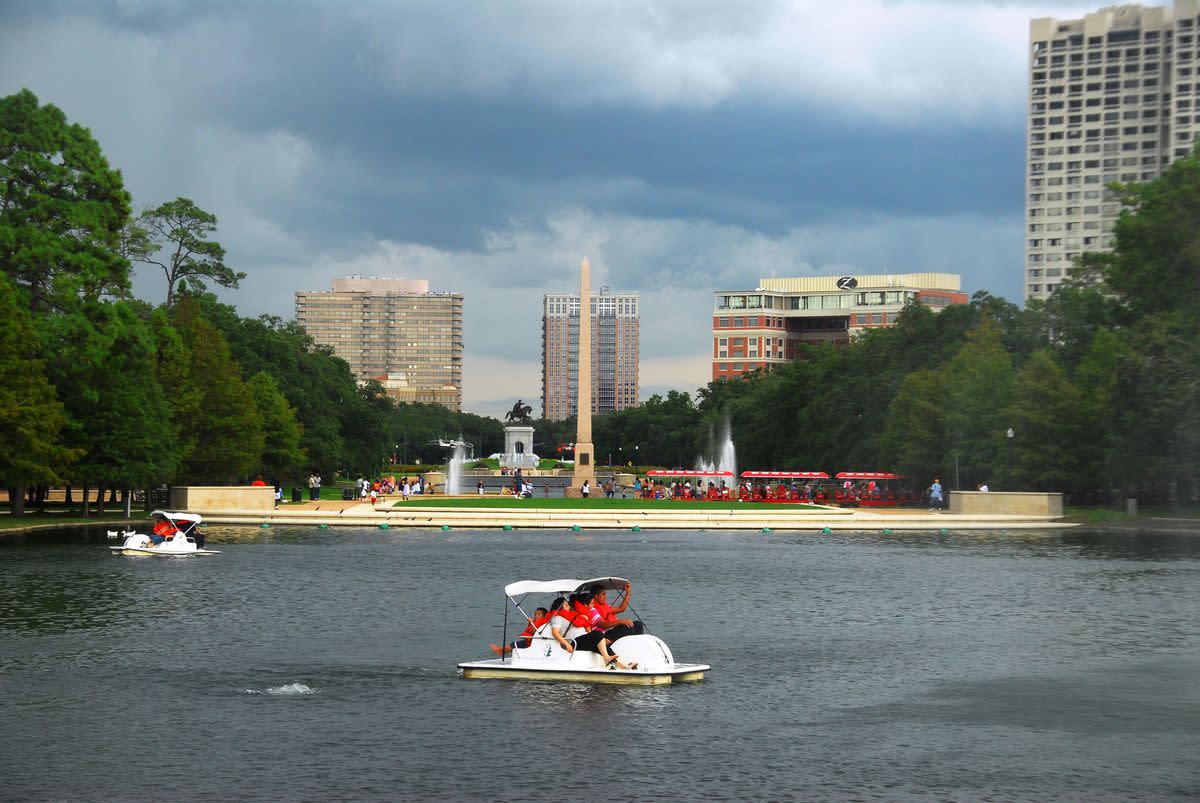 A far cry from a neighborhood pond, this 8-acre beauty is a prime spot for fishing, but only for those ages 12 and under, or 65 and over. Nestled in the heart of the museum district, the water is clear, and the area is well maintained as it is part of Houston's beloved Hermann Park. The old lake was redone in 1999 to enlarge it and add safety measures.
Surrounding amenities help make this Katy park great for a family day of fishing. Enjoy pier and bank access, as well as picnic tables and a recreation center within the park. The 5-acre lake is stocked with trout in winter and catfish in summer to encourage frequent visitors. Consider Mary Jo Peckham Park the perfect place to teach your younger family members how to fish!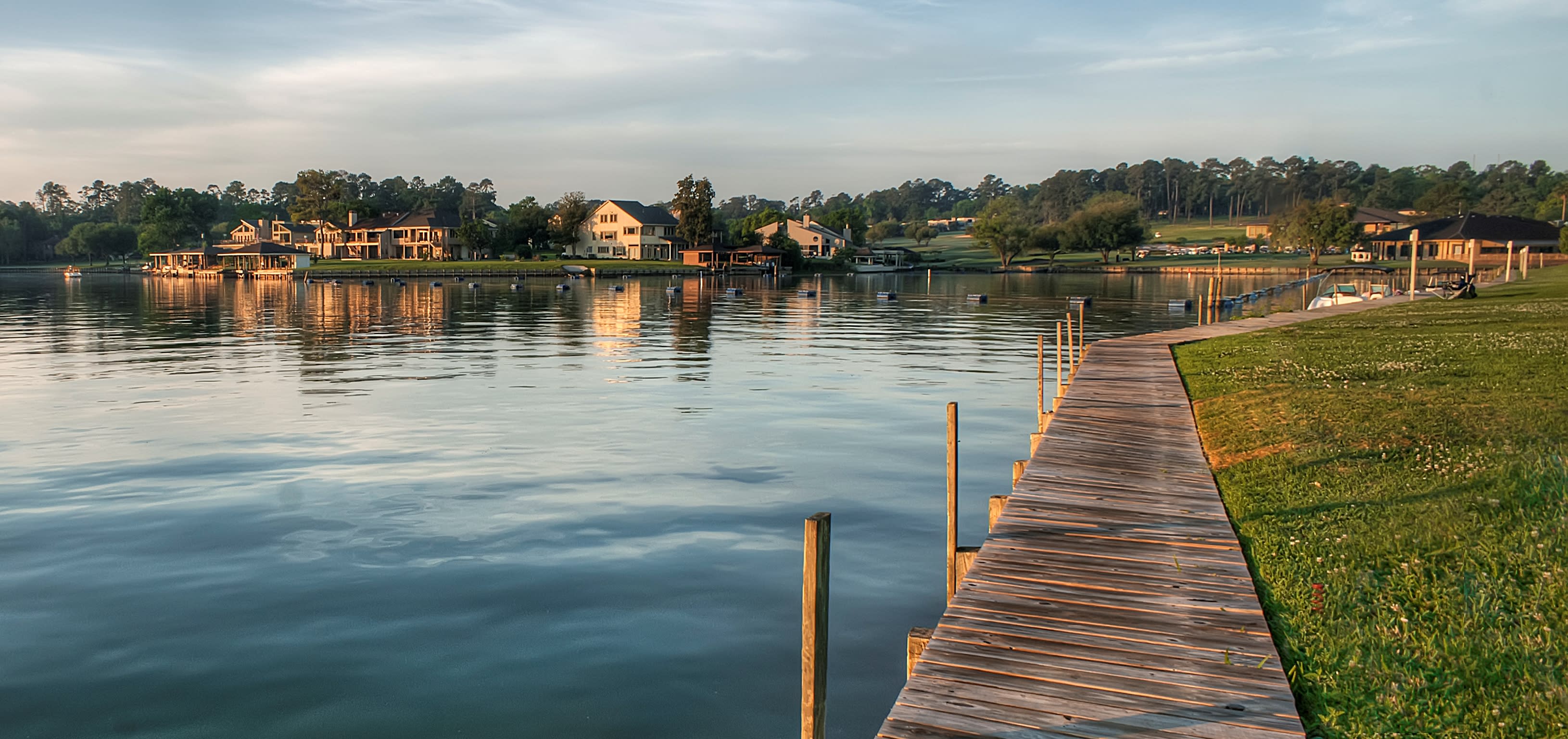 For a different experience, head to Lake Conroe, about 40 miles north of Houston. A prime spot for anglers, the lake is known for fish that grow to epic proportions. The Texas Parks and Wildlife Department has recorded a largemouth bass weighing close to 16 pounds. And in 2016, a monster 52-inch blue catfish was also caught (and released) here. Head up north and you may just make Texas fishing history!
Tom Bass Park, just northwest of Pearland, is so expansive that is divided into three sections. All three sections have ponds with bank access and Section III has a fishing pier. Residents frequently report catching trout, catfish and others. The size of the park helps create a more relaxing atmosphere and added space between visitors.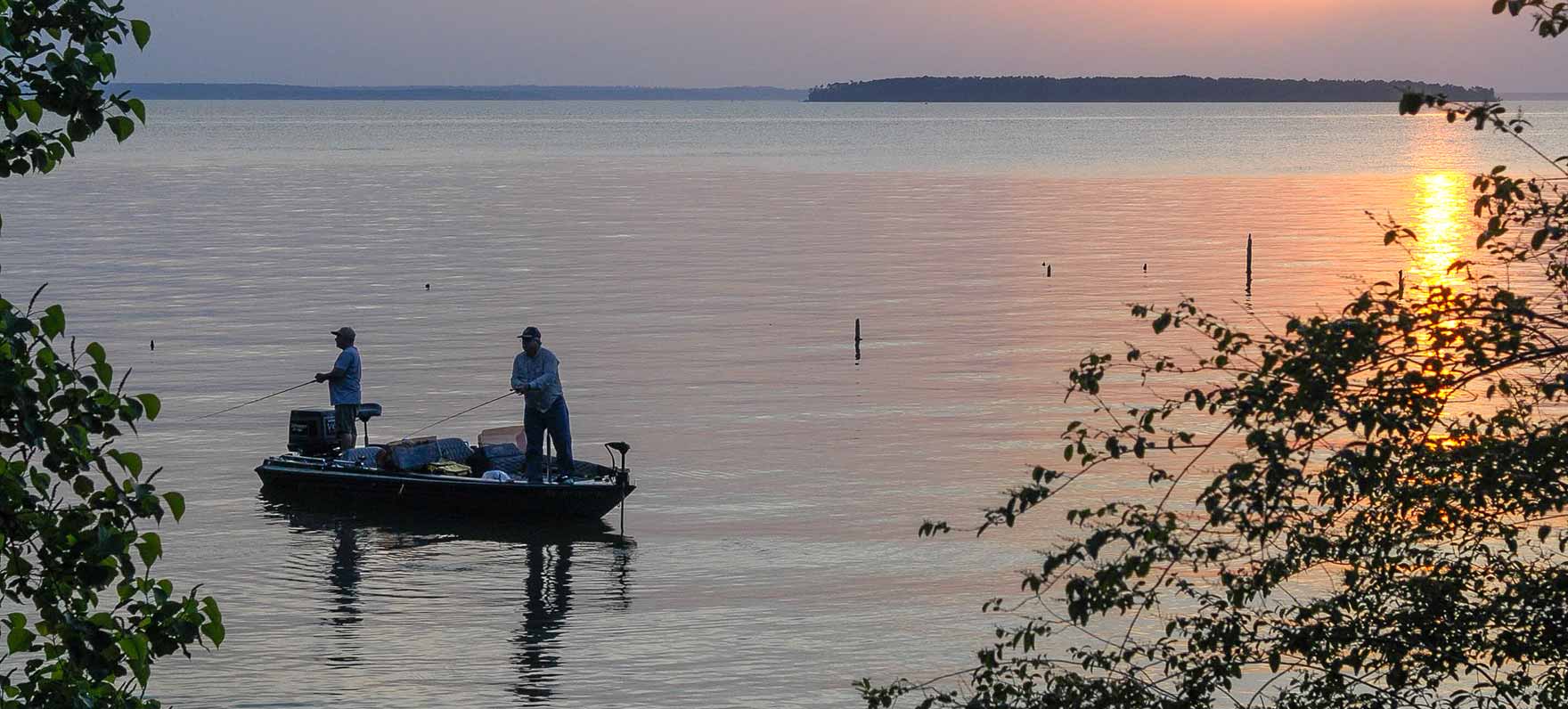 Next door to the Sam Houston National Forest is Lake Livingston, one of the largest lakes in the state of Texas. Lake Livingston is known for its white bass population and is also a notable catfish fishery. Enjoy three boat ramps, two fish cleaning stations, bank access, and a fishing pier. Don't have fishing equipment? You can borrow cane fishing poles at the park store.
If your heart is set on saltwater fishing, head to Galveston Bay. Many guides and charters make a living by taking groups out fishing on Galveston Bay, but you can also fish on your own at spots like The Galveston Fishing Pier, Eagle Point Fishing Camp, or Pelican Island. The island's 32 miles of beaches offer direct access to one of the most sought-after fishing experiences in the country - the Gulf of Mexico. Fishing on the island remains active all year round, with catches varying from bull shark to flounder and redfish.
Sheldon Lake has all the perks of a state park, plus great fishing access. There are three fishing piers, plentiful access to banks, and two small ponds for young families to catch and release fish. The 82-foot John Jacob Observation Tower gives visitors amazing views of the surrounding wetland and lake, as well as the downtown Houston skyline and San Jacinto Monument. 
About an hour north of Houston is the peaceful and scenic Double Lake, which is well stocked with bass, bream and catfish. Perfect to enjoy with young kids, the lake has three fishing piers and a limited access boat ramp. Only boats with small motors and canoes are allowed on the lake. The surrounding Double Lake Recreation Area also has hiking trails and beautiful campgrounds.
Read more about fishing holes beyond Houston.