Houston is busy in November as it celebrates the Mexican tradition of Día de los Muertos and it starts gearing up for the holidays with multiple celebrations. You'll want to pencil these Houston events into your calendar so you don't miss out on the fun.
Texas Renaissance Festival
Nov. 1 – 28
Grab a turkey leg, enjoy some mead, and revel in the merriment of the Texas Renaissance Festival. From dragon slayers and kings, to the lowliest of pub crawlers, adults and kids alike are sure to enjoy themselves at this iconic festival. For the month of November, Ren Fest will have plenty of interesting shops, live music, falconers and their winged companions, court jesters and thespians performing. Also, if you've been looking to tie the knot with your loved one, you can do that too! The festival runs for the majority of November, but times and performances vary. Fare thee well!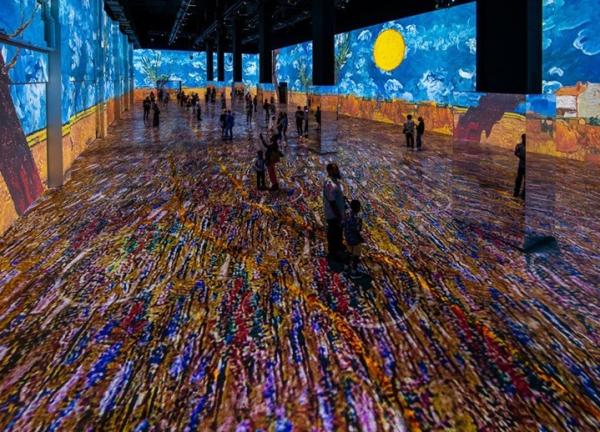 Courtesy of @immersivevangogh on Instagram
Immersive Van Gogh Exhibit
Nov. 1 – 28
Last call for the Immersive Van Gogh Exhibit in Houston! If you've binged "Emily in Paris" on Netflix, then you've seen this incredible production on the small screen. Experience Van Gogh's art as it is turned into larger than life works with 60,600 frames of captivating video totaling 90,000,000 pixels and 500,000+ cubic feet of projections. Visitors will be able to encounter Van Gogh's work in a total sensory experience that also includes music by Italian multimedia composer Luca Longobardi. Kids and adults should get Van Gogh-ing before the event is gone!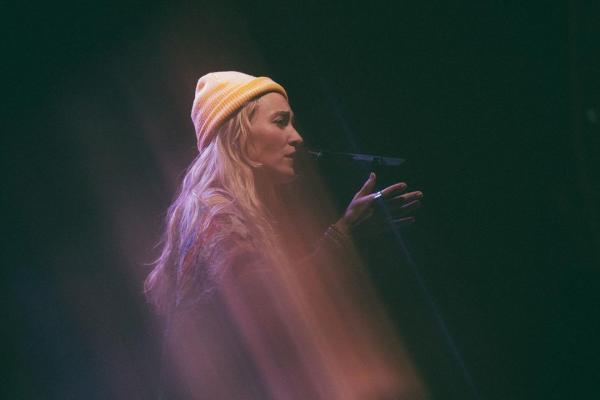 Courtesy of @lauren_daigle on Instagram
Lauren Daigle in Concert
Nov. 4
Grammy-award winning contemporary Christian singer Lauren Daigle is heading to Houston. The Look Up Child tour comes after the success of Daigle's album of the same name. The album includes hits like "You Say" which debuted at No. 3 on the Billboard 200 chart, becoming the highest-charting Christian album by a woman in over 20 years. The Louisiana native is now touring across the U.S. and stopping at the Toyota Center in Houston. Tickets are available and the event is appropriate for kids of all ages.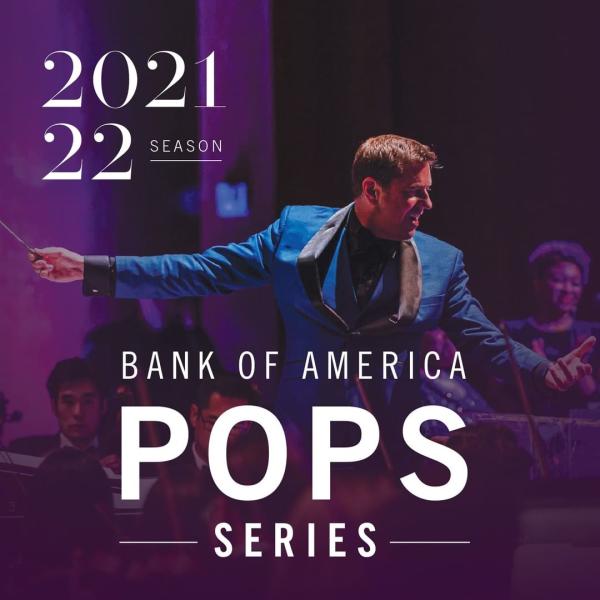 Courtesy of @housymphony on Instagram
Wonderful World: The Louis Armstrong Songbook
Nov. 5 – 7 
From one Louisiana legend to the next, jazz enthusiasts will enjoy "Wonderful World: The Louis Armstrong Songbook" as a part of the Houston Symphony's POPS Series. From trumpeting to scatting, Louis Armstrong's work is easily identified and always a crowd favorite. Guests will enjoy tunes like, "What a Wonderful World," "Basin Street Blues," "Mack the Knife" and "Hello Dolly." Everything will be simply Satchmo on this night that highlights the golden age of jazz.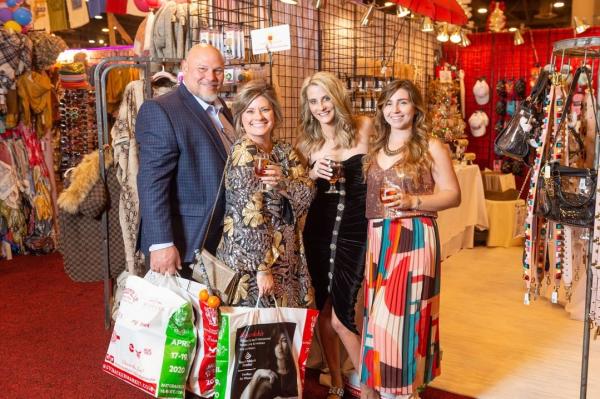 Courtesy of @nutcrackermarket on Instagram
40th Annual Nutcracker Market
Nov. 12 – 14
One of Houston's most well-known Christmas markets is the Houston Ballet's Nutcracker Market. Nutcracker Market is truly a one-stop shop for all your Christmas needs, as there are over 250 vendors who showcase at the market. This year, to celebrate the 40-year milestone, there are more than 40 new vendors who will be debuting their shops at the three-day extravaganza. Of course, the market's philanthropic goals remain steadfast, bringing arts education, scholarships, performances, and classes to hundreds of thousands of Houston-area students. 
Bayou City Comic Con
Nov. 19 – 21
Who doesn't enjoy a good comic convention? Houston loves a chance to celebrate everything that comes with the world of comic books and Bayou City Comic Con will do just that. From superheroes to celebrity guests, local artists and exhibitors, this family-friendly event allows for both in-person and live stream attendance. There will be numerous discussion panels over the weekend, a cosplay contest with handmade costumes, an art contest where your artwork can be featured on the streets of Houston and more! Tickets are required to attend and start at $20.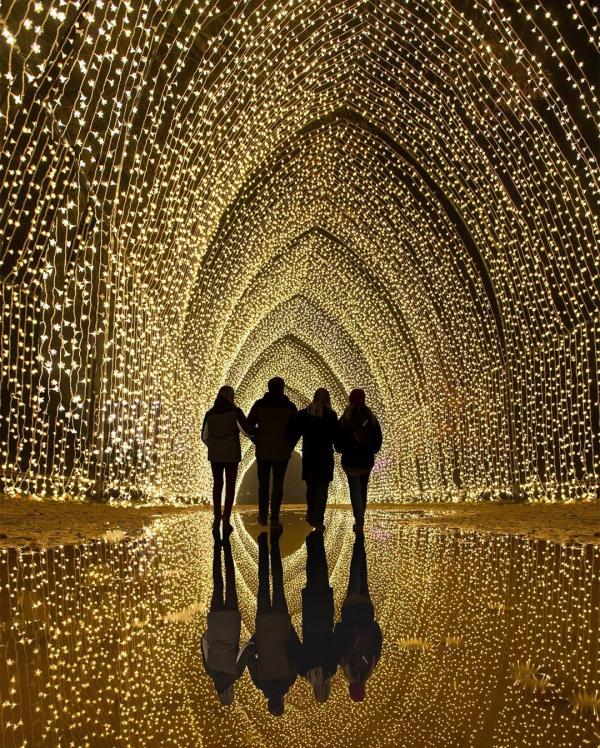 Courtesy of @chicagobotanic on Instagram 
Lightscape at the Houston Botanic Gardens
Nov. 20 – Jan. 2
One of Houston's newest attractions, Houston Botanic Gardens, welcomes Lightscape. Direct off of its sold-out London and Chicago installations, this immersive experience includes a beautifully illuminated Cathedral of Light Tunnel that winds through the garden, complete with 100,000 twinkling lights. There will be additional installations that come to life after dark with color, imagination, and sound, creating an enchanted atmosphere while blending new works with favorites from previous cities. Advanced tickets start at $23 for adults and $16 for children.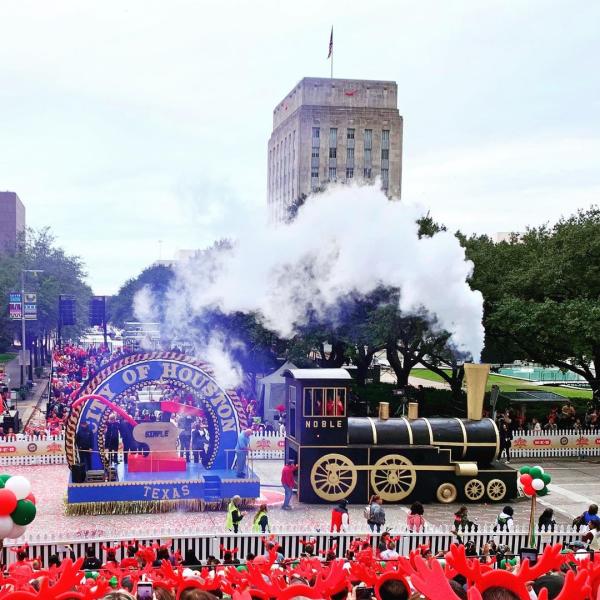 Courtesy of @txgap on Instagram 
72nd Annual H-E-B Thanksgiving Day Parade
Nov. 25
It's back! After a year's hiatus, the 72nd Annual H-E-B Thanksgiving Day Parade will roll again on Thanksgiving Day. As one of the oldest Thanksgiving Day parades in the country, Houstonians love to line the streets and enjoy the numerous floats, colorful marching bands, high-flying balloons and other uniquely Houston entries. The parade takes place at 9 a.m. and spans 20 city blocks Downtown, but we definitely recommend getting there a bit early to snag your space. Have yourself a happy Thanksgiving and enjoy one of Houston's most treasured Thanksgiving Day traditions.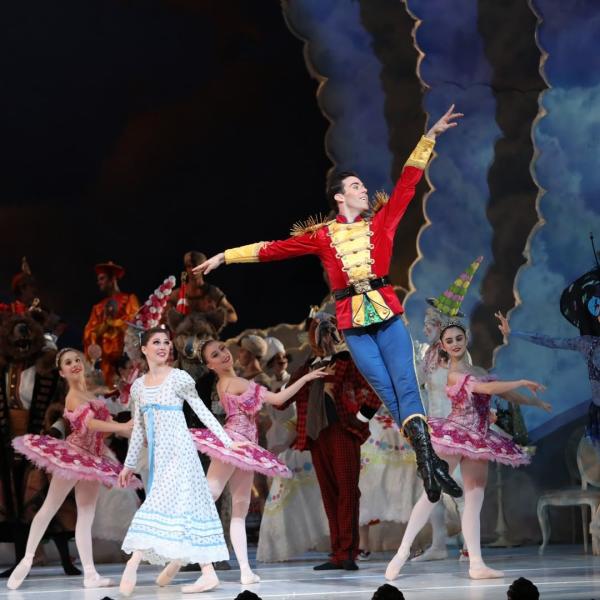 Courtesy of @houstonballet on Instagram
The Nutcracker
Nov. 26 – Dec. 24
Another long-standing holiday tradition is the Houston Ballet's performance of The Nutcracker. Running through Dec. 24, performances start immediately after Thanksgiving to usher in the holiday season. Gather your family and friends and join Clara in holiday revelry as she journeys from her home on Christmas Eve, through a magical Christmas tree, and into the whimsical Kingdom of Sweets, accompanied by her Nutcracker Prince. Sit back, relax, and transport yourself into one of the most splendid versions of this holiday classic.
Where to Stay
If you're looking for a place to stay in Houston, we recommend the Four Seasons Hotel Houston. From now through the end of the year, guests can get a complimentary third night with every two consecutive paid nights. This deal is perfect for long weekend and holiday getaways! Plus, with its Downtown location, you're perfectly situated to enjoy many of the listed events like The Nutcracker and the Thanksgiving Day parade.
Heading to the Theatre District for one of the season's amazing shows like"Wonderful World: The Louis Armstrong Songbook?" Stay at Hotel Icon and enjoy the Cultured Cuisine package. Hotel Icon offers a three-course, pre-theatre dinner for two including a champagne toast at the on-site Line & Lariat restaurant. Your stay also includes complimentary transportation to the nearby Theatre District in one of the hotel's house cars. Valet parking is also included in the Cultured Cuisine package.