It is fall in Houston and that means football, (sometimes) cooler weather and pumpkins galore! Houston restaurants are joining in on the pumpkin obsession. From sweet treats to the main course, chefs in Houston are not shy when it comes to experimenting with pumpkin - and boy are we glad. October 26th is National Pumpkin Day, here is a few places where you can celebrate.
Savory Pumpkin Finds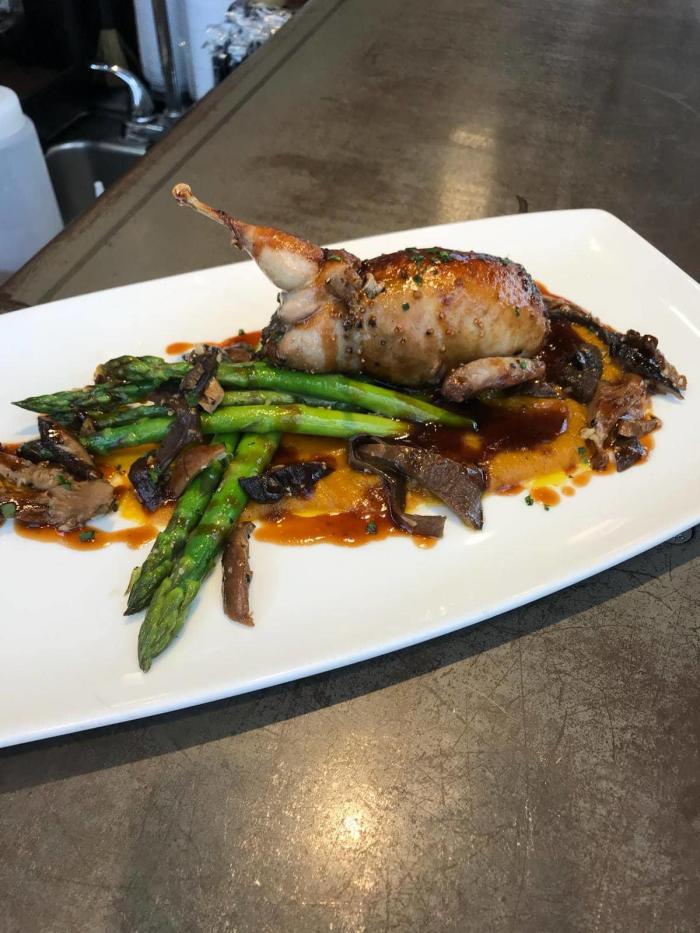 Common Bond Cafe and Bakery has all sorts of pumpkin flavored treats including chocolate muffins, tea bread loaves and mousse cake… but we are intrigued by the savory pumpkin meal item they offer. The Mushroom Risotto stuffed quail includes Japanese Pumpkin Puree and asparagus as a dinner option. The flavors of the smooth pumpkin Puree really bring out the overall flavors of the dish. Worth a try!
Fig and Olive
The French Rivieran-inspired eatery Fig and Olive takes the pumpkin and turns it into something magical. The Caramelized Pumpkin and Chestnut Risotto is made with pumpkin and chestnut purée, diced butternut squash, grated chestnut, and pumpkin seed. If you haven't tried caramelized pumpkin, now is your chance!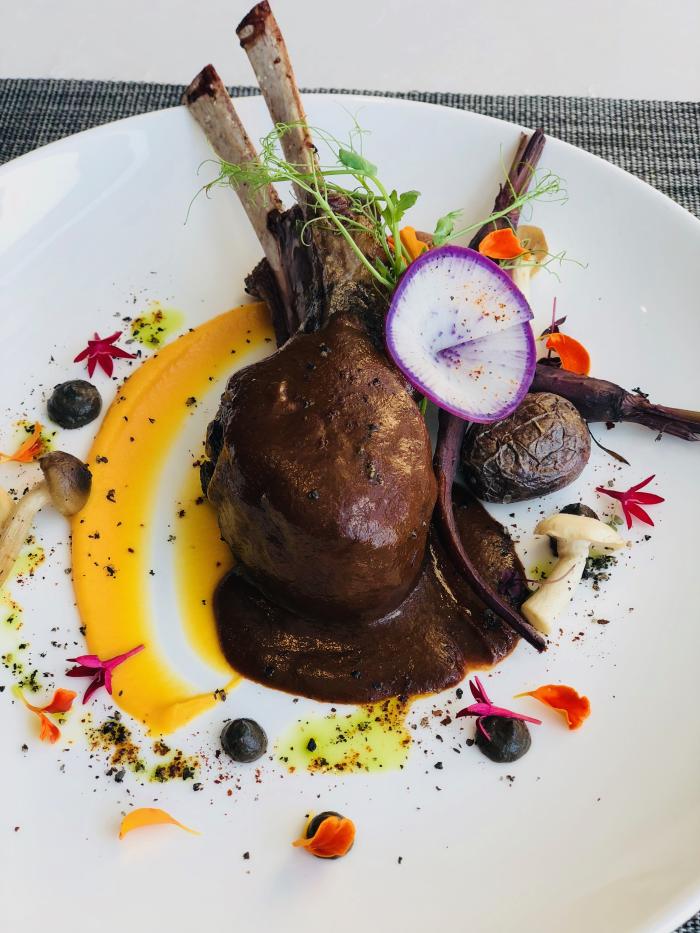 Third Coast Houston features a 'Modern Houstonian' menu and draws on the diverse flavors of Houston's culinary melting pot. The menu offers a wide variety of premium seafood and meat entrees as well as flavorful vegetarian options, all sourced from a variety of local vendors. For a pumpkin flavor this fall, the Grilled Lamb Chops are served with chipotle-pumpkin puree, charred veggies, mole and huitlacoche.
The Oaxacan inspired menu at Xochi always has unique and varied items that focus on the different areas of Mexico. For a pumpkin twist, try the Ensalada de Otono. The dish includes roasted pumpkin, yellow beets, delicata squash, greens, quince, pear vinaigrette and pumpkin seeds.
Sweet Pumpkin Treats
Sit by the outdoor fountain and enjoy the cooler fall weather at Backstreet Cafe. For a tasty pumpkin treat try the popular Pumpkin Cheesecake. The rich dessert is topped with smooth chocolate cream and pumpkin seed toffee.
The pumpkin cheesecake at Caracol is reason alone to stop by and visit. On the menu it's called Pastel de Queso y Calabaza and is pumpkin cheesecake with dark chocolate cream. The cheesecake is topped with salted maple-pumpkin caramel sauce and several pieces of crunchy pumpkin brittle. Caracol also has spiced pumpkin ice cream that you can top with salted hazelnut toffee and an espresso shot.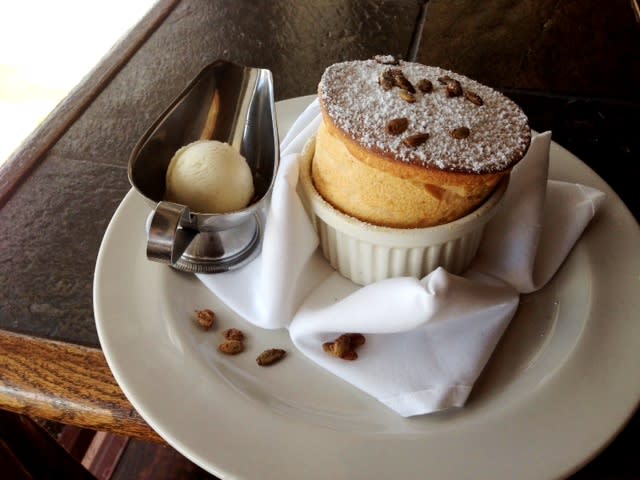 Prego always delivers when it comes to fall flavors. The warm Pumpkin Souffle is baked in its own serving dish and topped with powdered sugar and roasted pumpkin seeds. It's served with side of rich vanilla ice cream.
Treebeards
Treebeards is a classic Southern eatery specializing in Gulf Coast fare with a Louisiana twist. Stop by for Aunt Aubrey's famous pumpkin bread loaves and go ahead and grab a few extra for your friends. They also offer sweet pumpkin-pie topped with whipped cream.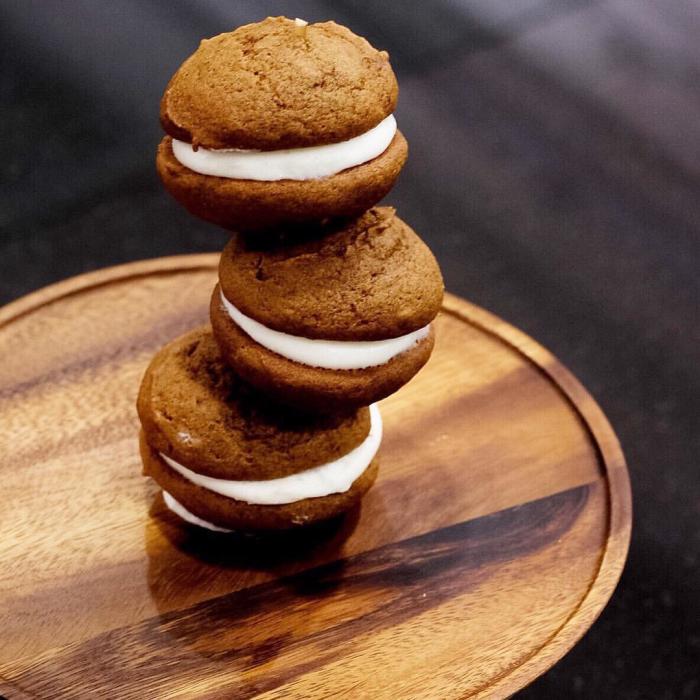 At Fluff Bake Bar you can always bet award winning pastry chef Rebecca Masson has created something masterful. The menu is always changing, reflecting the various tastes of the season. This time, she's taken the classic favorite Whoopie Pie and given it a pumpkin twist. The Pumpkin Whoopie Pie is stuffed with sweet icing around a pie that is baked to perfection. Don't forget to pack a few to-go!