Houston Top Shops
Chic Boutiques, Funky Antiques and Thrift Stores Finds
 
Searching for something in particular? Chances are if you can dream it, it's available in Houston--from fresh-off-the-runway designer duds to one-of-a-kind, locally-produced artisan wares. Check out some of our favorite locally-owned boutiques and shops for covet-worthy finds and gift ideas. Make sure you don't miss a think with our exclusive shopping tour.
Abejas is first on the must-shop list for local "It" girls in the know. If a Hollywood starlet is wearing the hottest jean or the biggest bag, then you can bet Abejas will have it on its shelves. James Perse, Cake, Johnny Was and Velvet are among the labels at Abejas, but the friendly staff can easily navigate the names and fits for shoppers. The much-anticipated sidewalk sale held twice a year is the closest Houston shoppers get to sample sales and women descend on the boutique in droves to try on and buy, buy, buy.

Asher Gallery, located within the Houston Center for Contemporary Craft, serves as a retail showcase for the work of internationally acclaimed and emerging craft artists, giving visitors an opportunity to touch, handle and own objects created by artists featured in HCCC's exhibitions. Expect an exceptional variety of gifts, including unique jewelry, pottery, baskets, home décor, handbags and clothing.
Cactus Music: For more than 30 years audiophiles have united to peruse the latest tunes at Houston's premier independent music store. In the newest location, a stage hosts far-flung and local bands most weekends for free shows and St. Arnold's brew provided gratis. Don't miss the Record Ranch in back, where guest DJs spin sets for patrons picking through plastic-wrapped and bargain-binned vinyl. Other booty includes books, box sets, T-shirts, posters, DVDs, sundry souvenirs and rarities for the rabid collector. Behind the counter, sorting enormous piles of wares, the expert staff is ready to advise, assist and proliferate indie spirit. Whether you're into Pink Floyd or Neon Indian, Dinosaur Jr. or John Mayer, Cactus has you covered.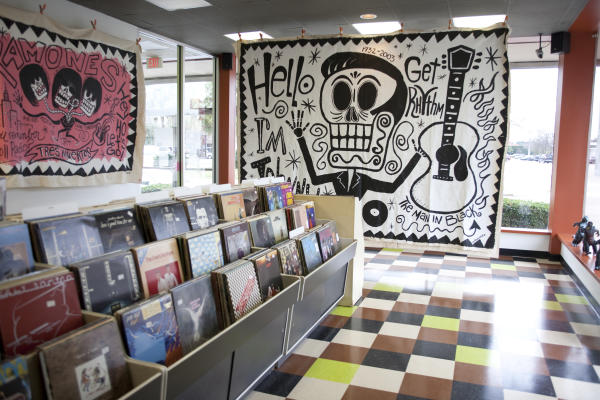 Dao Chloe Dao, Chloe Dao's boutique in Rice Village, is fast becoming a stop on many a tourist's list, thanks to Dao's winning of the second season of Bravo's Project Runway. Of course, local fans of her smart and sexy clothes already knew she and her boutique were champs. Besides her own line, shoppers will delight in designs by Single, Dress, Abaco and Li Li Rose, plus plenty of accessories and shoes. Success hasn't gone to her head either. Lucky shoppers can often find her still in the store hard at work.
 
Elaine Turner: It's been nearly a decade since H-Town-based accessory designer Elaine Turner launched her namesake line of clutches, totes and, more recently, shoes. Today, the former apparel designer and merchandiser is well-known nationally for her timeless, travel-inspired collections, which she sells at her boutiques, Nordstrom stores and 200 specialty shops throughout the U.S. At Turner's cheery Rice Village-set store, customers can snag shimmery croc totes, embossed snake bowler bags and punchy patent envelope clutches. The shop also stocks the designer's shoe collection, which features preppy, printed flats, chunky heels and croc boots.

The Guild Shop: Since the 1960s, this Episcopal church-run resale shop has donated all profits to the retired residents of Baytown's St. James House. This 11,000-square-foot shop is popular for more upscale consignment items including furniture, up-to-date and designer clothing, household items and jewelry. The shop also carries clean resale items such as clothes, books, original art, kitchen wares, ornamental objects, toys, collectibles and vintage items. Prices are reduced the longer items remain on the floor. 

Hamilton Shirts: Still owned by the family that started the business in 1883, Hamilton specializes in bespoke and made-to-measure shirts of the highest quality. Hand cut from double-ply Italian and Swiss fabrics, the shirts are made at the Richmond Avenue store by trained specialists who have been with the company for years. You can watch them work through a picture window in the store and marvel at their artistry. Shirts made with such care and detail are investments, but you're worth it. (An added bonus: 10 percent of profits are donated to charity.)

Kuhl-Linscomb: One of Houston's best and most diverse shopping spots is Kuhl-Linscomb, a must-see five building complex that holds whimsical and luxurious surprises around every corner. Owners Dan Linscomb and Pam Kuhl-Linscomb have culled the world and brought back treasures for every kind of person and personality. Jewelry junkies will appreciate the array of pieces in various metals, stones and price ranges. Chefs and cocktail connoisseurs will revel in the accessories and gorgeous books just for them. Pet lovers can lavish their four-legged friends with unique collars and special shampoos. Kuhl-Linscomb's apothecary is a well-stocked spot with hard to find bath and beauty products for both sexes. Venture through the other buildings and discover modern and transitional furniture, lighting, rugs, linens and home accessories. Searching for something? Just ask. Customer service is top notch.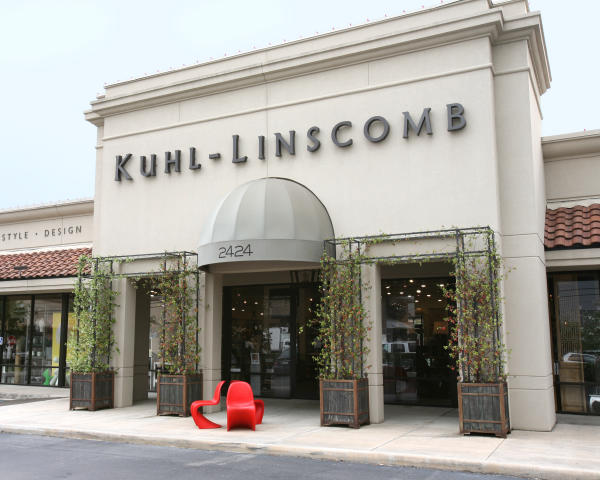 Pinto Ranch: Modern western wear has come a long way from rhinestones and Rocky Mountains. Pinto Ranch exemplifies the changes with its array of clothing, boots, jewelry and, yes, even saddles, at its Post Oak store. Throughout the year, serious cowboys and cowgirls shop at Pinto Ranch for the store's high quality and exclusive boot lines. Socialites abound stocking up on the latest cowgirl gear before each annual Cattle Baron's Ball, and when the Big Show gallops into Houston each spring, rodeo-goers have plenty of options there, too. The jewelry cases are not to be missed no matter what season because of the amazing hand-crafted turquoise, coral, ruby and citrine pieces. 

Retropolis: Dig the 1950s? Stoked by the 1980s? Whatever your decade of preference, Retropolis will have something to suit you--even if that means mixing many styles from several past decades. With 25 vendors, the co-op covers vintage attire and accessories from the 1980s and beyond. Additionally, one vendor sews dresses and blouses from vintage stock fabrics and tablecloths, and another designs Endi Collins-inspired cigar box handbags.
Sloan/Hall: Even an everyday Joe can shop here for greeting cards. Beyond the amazing selection of cards, there are gifts like a set of red leather boxes, so soft, supple and striking. Also in store: the rubber-soled Prada footwear collection, toiletries and decorative housewares. Discover custom jewelry, engraving, anniversary rings and gold. Perfume brands include Agraria, Alora Ambience, Mariage Freres, Molton Brown, Ulrich Lang New York and other designers.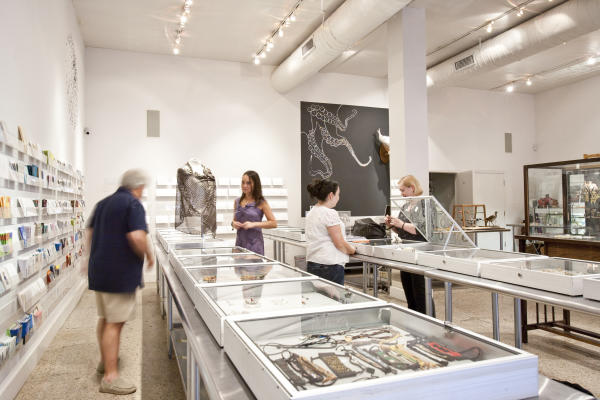 Bering's Hardware: This interior and gifts store may have one of the most deceptive store names in Houston, as it is so much than a hardware store. When walking into Bering's you're often greeted by the smell of  gourmet coffee or decadent chocolate at the dessert counter. Moving past the indulgences, you're bound to find gifts for every person and occasion. Everything from luggage to stationery, crystal, table settings, gardening tools, kitchen appliances, flatware, bath products and candles, baby clothing, grills and coolers and of course, hardware, there's seemingly no end to the store's extensive and curated inventory. Brands like Beatriz Ball, Herend, Big Green Egg, Yeti, Jon Hart, All-Clad and Lamp Berger appeal to both men and women, making it a great spot for a shopping trip.
Spec's: Owned and operated by the same Houston family since 1962, Spec's is a true destination shopping experience. Stores located all over Houston offer the best selections of wines, spirits, beers, liqueurs, cigars and fine gourmet foods. The Warehouse Store is the crown jewel of the 28-store operation. With more than 40,000 labels of wines, spirits, liqueurs, beers, and finer foods, Spec's indeed fills all 80,000 square feet of selling space. The walk-in cigar humidor offers more than 900 cigars--more than many tobacconist stores. The deli also offers the finest in deli meats, pates, domestic and imported cheeses, fresh caviar, and a complete assortment of domestic and imported smoked fish and salmon.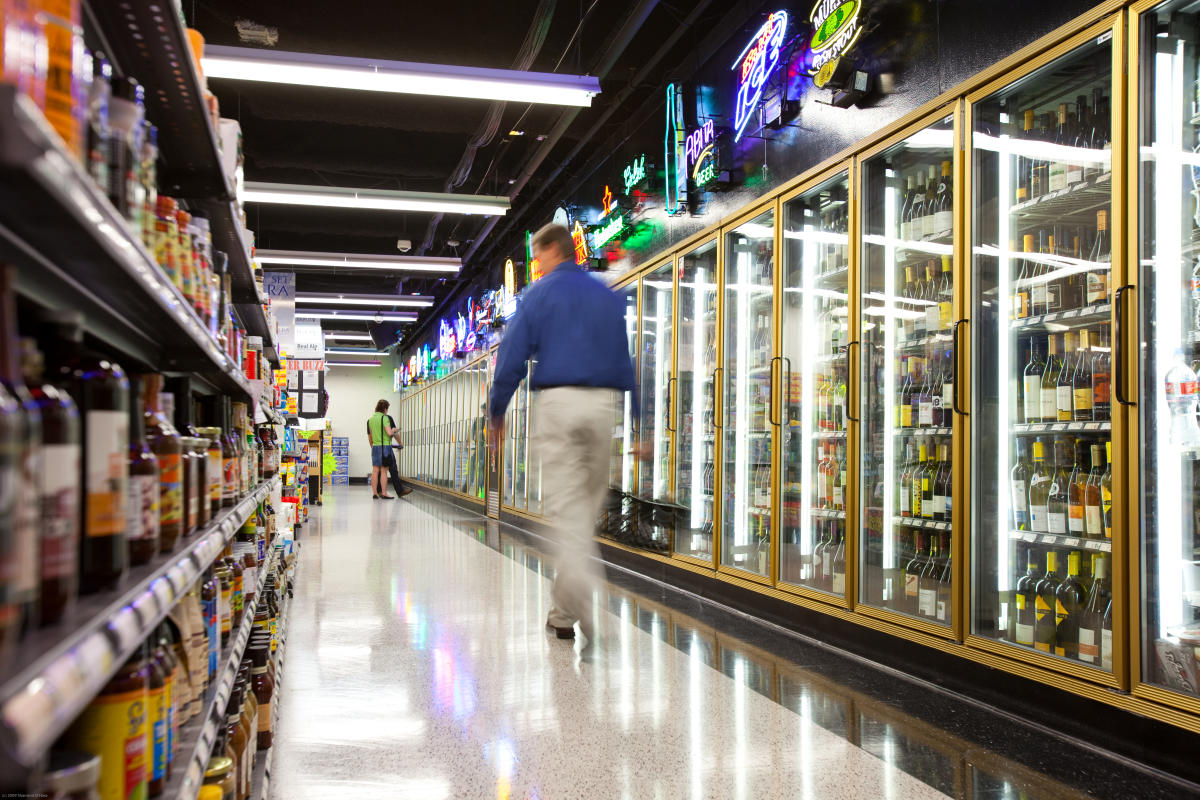 Brazos Bookstore: Welcome to Brazos Bookstore, a locally owned institution in the city. When the original owner of the bookstore, Karl Kilian, decided to retire in 2006, a group of 27 Houstonians decided to purchase the store to continue Kilian's legacy of encouraging the growth of Houston's literary scene with a clear focus on personalized service, community engagement and passionate curation. As one of Houston's go-to spots for authors and intellectuals, the store hosts reading series with both local, national and international writers. The reading selection at Brazos Bookstore varies from classic literature to non-fiction, art and architecture and children's books, making it a prime destination for reads of all ages. Their seasoned staff is also available to help patrons make selections and track down specific books that might be of interest.
Antiquiarium: The Antiquiarium is one of Houston's go-to dealers for antique prints, maps, documents, photographs, globes, and other objects of historical, scientific and aesthetic interest. With loads of beautiful artwork to peruse, patrons can find themselves lost in history. The staff is extremely knowledgeable about the inventory and the categories throughout the store are easy to navigate. Any history buff or seasoned traveler will enjoy maps from the 1700s, artwork and prints from the 1880s and other interesting artifacts.  More so, the store's inventory is incredibly vast, including Texas, birds, historical figures, manuscripts, military, medicine and satire to list just a few. The store itself feels like a gallery with walls of framed prints and exquisite pieces. The Antiquiarium also offers beautiful custom and decorative framing concepts for customers, along with alternative framing solutions like shadowboxes, double glass, or other unique and interesting creations. Step back in time by visiting The Antiquiarium.
Tootsies: After 25 years, Tootsies has moved from its Highland Village space into shiny, new West Ave digs. The 35,000-square-foot space is open and airy-bathed in natural light--with glossy, eye-catching accents sprinkled throughout. Shoppers will find new designers, an expanded accessories department and a private party room with space for your 30 nearest and dearest--complete with an adjoining catering kitchen.

Shopping Round-up