Get ready to raise a glass to your favorite brewers and bartenders behind some of the tastiest brews Around Houston on International Beer Day. With the multiple cultures that make up Houston and our surrounding cities, it's no surprise we produce some of the country's most flavorful and eclectic beers! Whether you're a lager fan or prefer full-bodied ales, International Beer Day is the perfect day to come together with friends, family, and the brews of your choice. Can't decide which location to choose? Then check out the Houston Brew Pass featuring many of the breweries below and so many more! Let's pop the top off this list and dive into some of the brew-tastic establishments in and Around Houston.
Houston is a beer lover's paradise with more than forty unique breweries. Take, for instance, the gnarly creations from Platypus Brewing. Born from a passion for "coldies" and a love of Australia, Platypus Brewing boasts a welcoming atmosphere with a wide variety of craft brews. After all, August 3rd is International Beer Day, so if you want to add cross-continental flavor to your tastebuds, swing by Platypus for some Aussie flare. 
Speaking of welcoming atmospheres, those looking to celebrate with a group must check out St. Arnold Brewing Company, complete with a spacious beer garden and delicious restaurant. St. Arnold, the oldest brewery in Houston, is located just north of downtown. With eleven signature year-round beers and ever-evolving seasonal favorites, it's a perfect stop to add to your August 3rd celebrations.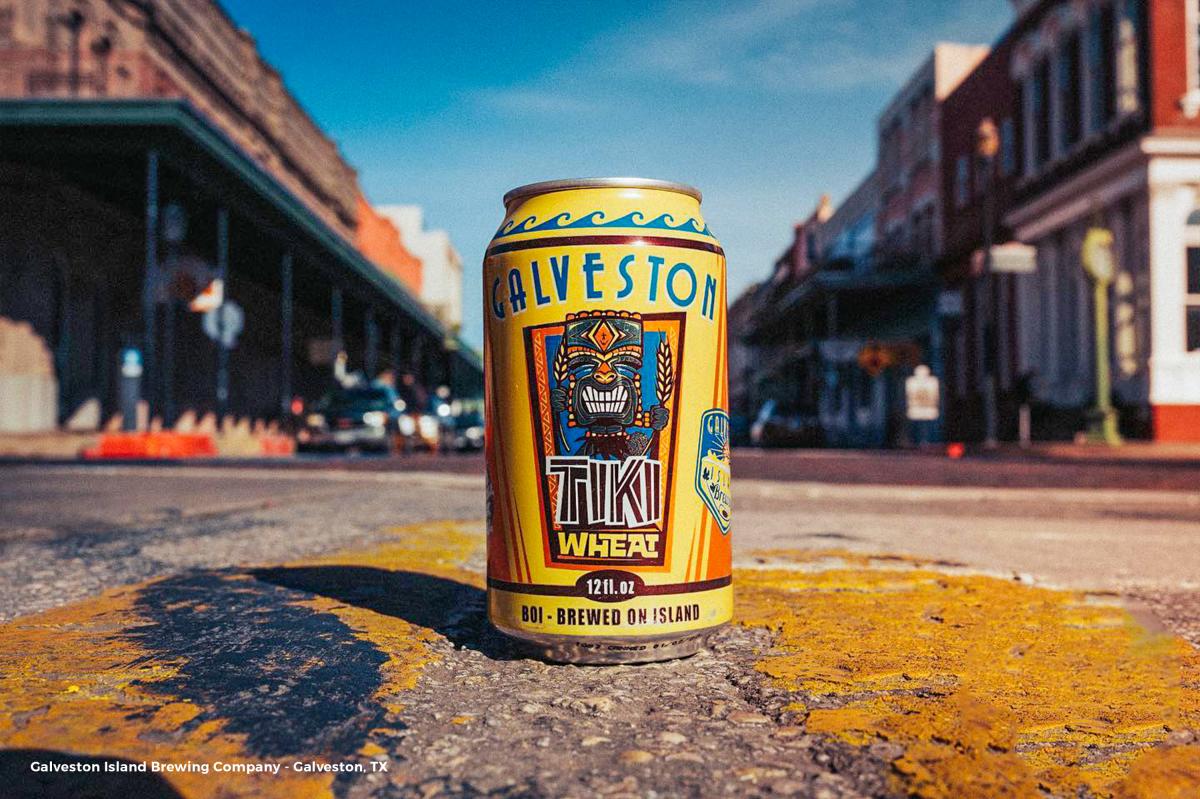 Thinking of spending International Beer Day with your toes in the sand and a koozie in hand? Then Galveston Island has you covered with refreshing brews from Beerfoot Brewery and Galveston Island Brewing Company. Contrary to the name, Beerfoot Brewery isn't a brewery at all but instead offers a collection of craft beers and rotating taps from multiple local breweries. Suppose you want to try a little of everything with a waterfront view. In that case, this destination is a must-add to your August 3rd adventure. Next up is Galveston Island Brewing Company. Established as recently as 2014, this one-of-a-kind brewery has grown rapidly both in size and popularity. Beer connoisseurs looking for a refreshing break from the summer heat will delight in the official beer of Galveston, Tiki Wheat. Ready to kick back and immerse yourself in island time? Then grab a Causeway Kolsch and let all your troubles wash out to sea.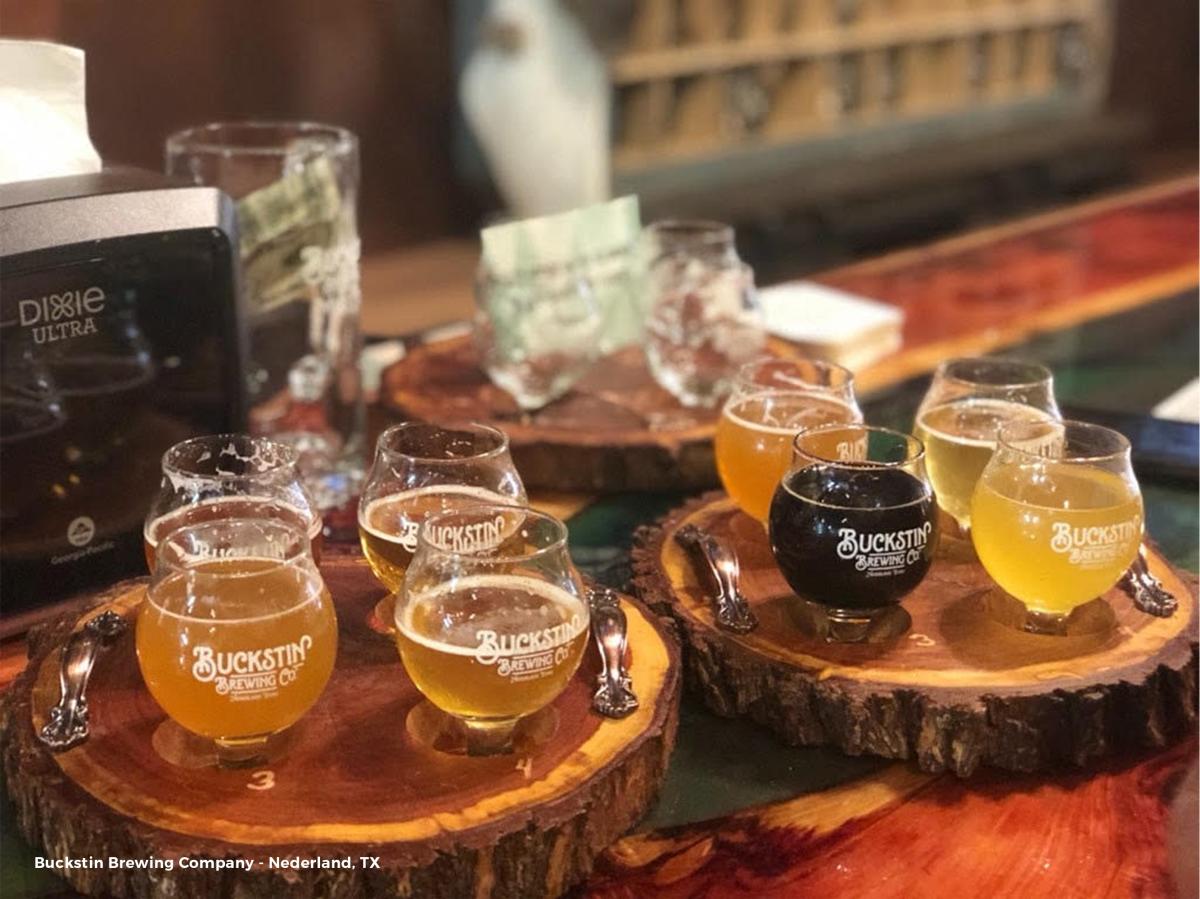 Want to spice things up? Then head over to Beaumont, where the brews, like the culture, are influenced by the surrounding cajun neighbors. Pour Brothers Brewery lets you take full control of your beverage selections with their self-serve taproom and beer garden. Less than two miles up the street, you'll find Struggle Street Brewing Company featuring rotating taps from stouts to sours. Known for creative, fruit-forward blends like the Blueberry Muffin Strugglestout, Struggle Street brews are a perfect choice for the bold and adventurous. Head a few miles southeast, where you'll find Buckstin Brewing Company in nearby Nederland, TX. Boasting authentic farm-to-table crafts, Buckstin serves award-winning beer and delicious pizza masterpieces. Top recommendations include the Easy Breesy blonde ale or a flavor-packed Pie Factory: Plum Pie Sour.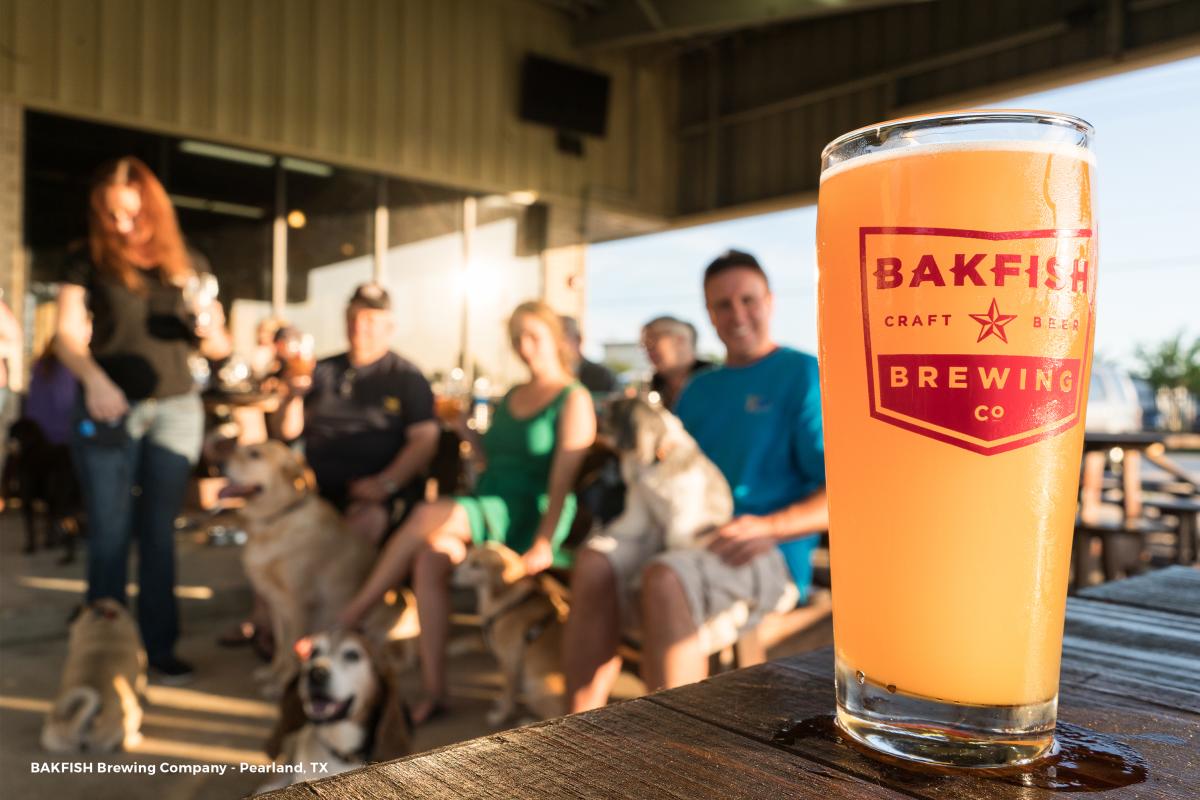 Paramount to your International Beer Day itinerary is a trip to Pearland, home of two unique hometown breweries offering exclusive beers and good vibes.
BAKFISH Brewing Company claimed the "First Brewery in Pearland" title when they opened their 2,000 square foot taproom doors in March, 2016. Since then, they've evolved from their five flagship brews to an extensive coffee, snack, and craft beer menu featuring favorites such as the Defying Gravity double IPA, the Texas Tall Boy light lager, and the Highest of Fives crushable blonde.
Spend an afternoon at Vallensons' Brewing Company, where Vikings meet astronauts and distinctive brews reign supreme. Enjoy a pint of the awarding-winning Settlers' Oatmeal Stout or a refreshing Long Time No Tea IPA on the quarter-acre lawn just outside the modern taproom. Bring your own bites or take advantage of Pearland's thriving food truck scene parked at Vallensons' throughout the weekend.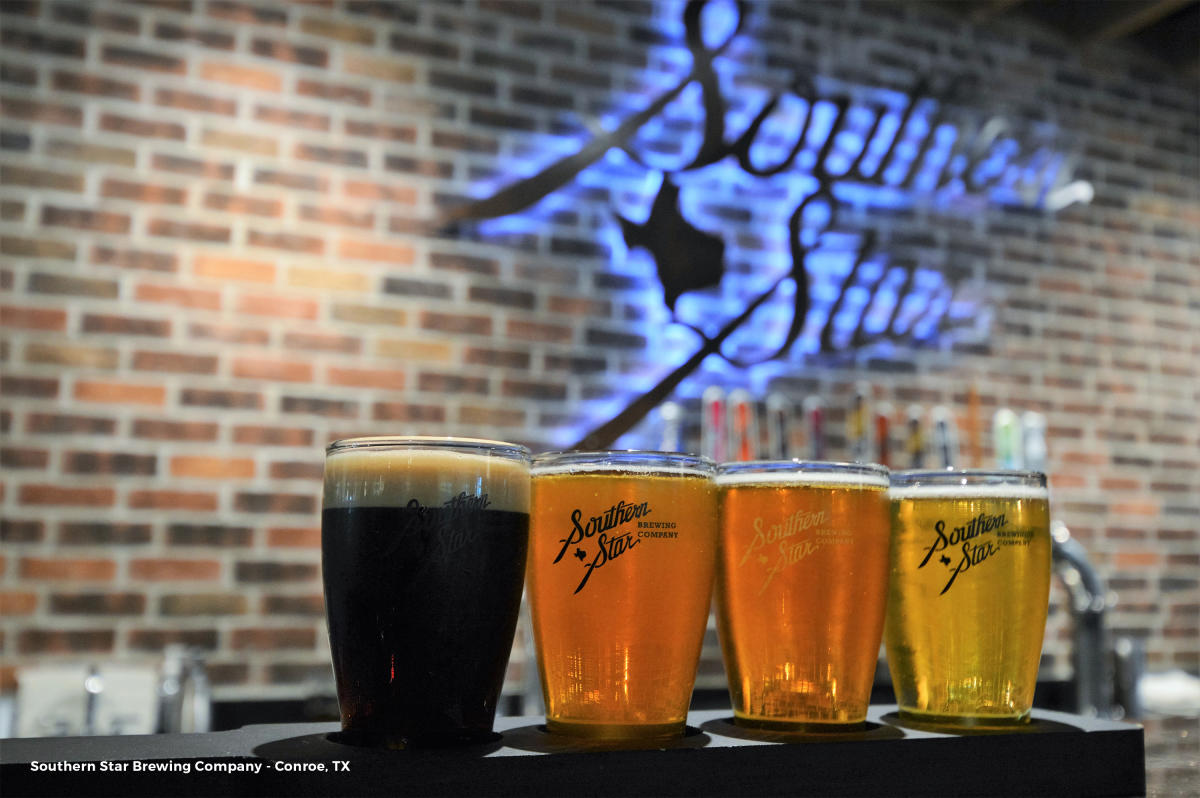 Blending starry nights and city lights, Conroe is the perfect craft beverage scene when making your International Beer Day plans. 
Need to cool off after a day on the lake? B-52 Brewing has just what you need with famous fruited sours and surprising new flavors upon each visit. Hidden under the treetops, B-52's heavily shaded outdoor beer garden welcomes guests on two legs and four! That's right, you can bring your favorite four-legged friends to join your brew crew at B-52. The relaxed atmosphere will make this fantastic spot a favorite in no time. 
Founded in 2007, Southern Star Brewery was the first to open its doors in Conroe and the first brewery in all of Texas to can its beer! Now, housed in a brand new establishment sitting on 13 acres of wooded property, Southern Star features live music, disc golf, and of course, exceptional craft brews. When visiting this local hot spot, make plans to try the original Bombshell Blonde ale. 
Looking to find the best way to experience both of these thirst-quenching Conroe breweries? Then grab a Conroe Brew Pass and start sipping away!