Treating mom to brunch this Mother's Day is a great way to show her how much you really appreciate her. The brunch game is strong in Houston and many restaurants create special menus just for Mother's Day (heads up – it's May 13th this year). In most cases you need to reserve your spot early, so we have rounded up a few brunch options for you to start your planning!
*Most places have a "per person" rate. If price per person is not noted, you are just ordering from the menu and paying menu prices.
Mom will love this underwater adventure for Mother's Day! This brunch buffet includes more than 40 delicious menu items and 50% off exhibit tickets. Offer good at both Downtown Houston and Kemah locations.
$45/person, $29 Seniors, $18 Kids 6-12, children under 6 free
Dig in to a Mother's Day brunch featuring your favorite appetizers, soups, salads, entrees, sides and even a complete dessert bar. For reservations, call the restaurant at 832-831-9940.
$95 per person
This elegant French restaurant features a five-course menu for Mother's Day. Menu items include scallops, lamb lion and a strawberry mousse with hand-rolled truffles for dessert. You can book ahead of time online or over the phone.
Baba Yega
$26 per person
Baba Yega has just about anything you could ever want for a brunch date. There is an omelet station, waffle bar, eggs florentine/eggs benedict, bacon, sausage & smoked honey ham, rosemary new potatoes, grilled fish of the day, roasted chicken, beef brisket and more.
$49 per person, $15 for children
Backstreet Cafe's patio is a great place to relax and treat mom for Mother's Day. The three-course menu includes options like steak frites and creamy cauliflower risotto. There will also be live Jazz music on Sunday by Bob Chadwick.
The brunch menu at Brenner's on the Bayou is full of both surprising and traditional dishes, like New Orleans-style beignets, chicken fried filet mignon and eggs, and a bahn mi pulled pork benedict. Brunch begins at 11 a.m.
$70 per person, $12 for kids 12 and under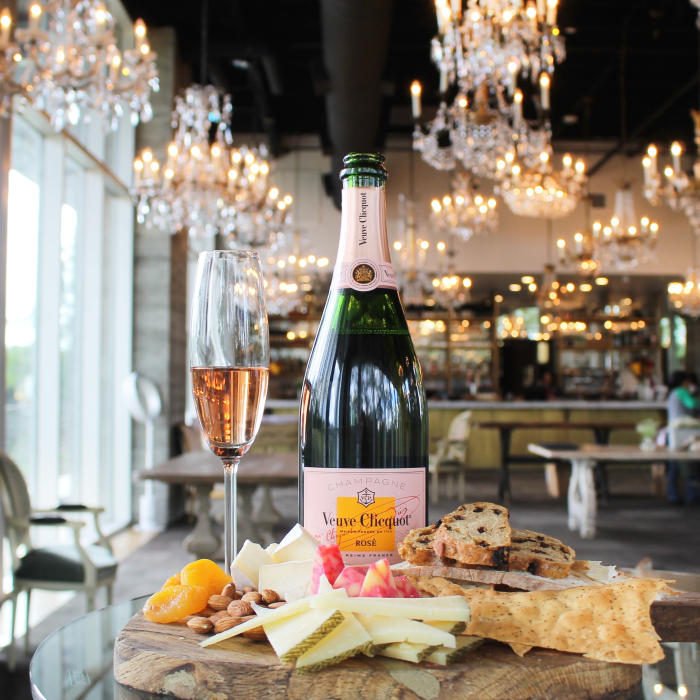 Photo Credit - Grant Cooper

The lavish chandelier-lit dining room overlooking the banks of Buffalo Bayou Park and Lost Lake is the perfect place to indulge Mom. Reservations are required.
Enjoy brunch at one of Dish Society's two locations. If you're going with kids, the Katy location is perfectly situated near the green space at La Centerra. This farm-to-table eatery boasts clean and local ingredients, and its menu includes a variety of egg dishes as well as indulgent favorites like shrimp and grits and Nutella French toast.
$42 per person
Fig & Olive is offering Mother's Day brunch and dinner. Brunch menu includes a set menu and two featured cocktails. A $30 wine pairing can be added to the dinner menu. Reservations can be made by calling the restaurant at 832-632-6632.
Gather the family and celebrate Mom at Frank's Americana Revival! The lunch menu will feature brunch favorites such as Avocado Toast, Migas, Brioche French Toast, and mouth-watering Crab Cake Benedict! Dinner options will also be available. Make reservations online.
$84 per person
The Houstonian Hotel Grande Ballroom Brunch for Mother's Day includes a bountiful array of breakfast & lunch Fare with traditional favorites. Salads, seafood & desserts complete the menu. Champagne, as well as classic and seasonal mimosas are included.
$35 per person
Treat Mom to a buffet brimming with tapas of vegetable, seafood, beef, chicken and lots of creative sides. There will be live music and dancing inside, so you should call ahead to reserve a spot on the patio.
$35 adults, $15 kids
Dine on a delicious brunch buffet at either the Garden Restaurant or the Moody Gardens Hotel Ballroom, then treat yourself to a day getting pampered at the in-house spa and exploring the pyramids with the family.
$75 per person, $25 kids
The Italian-inspired hotel will offer a buffet-style brunch for Mother's Day. The menu will feature a Chef's carving station will feature sage & wild honey turkey accompanied by Chardonnay Gravy and Orange Cranberry Peppercorn Chutney, Prime Rib and more. Breakfast omelets, frittatas, smoked seafood items, and charcuterie will be available as well. Guests can make a reservation by calling 713-418-1104.
Mother's Day Brunch includes a choice of several appetizers, sides and brunch entrees —including the chef's daily selection of fresh oysters, white fish + butter poached crab, filet mignon + fried egg, Colorado rack of lamb and Maryland style lump crab cakes. You can make reservations online or by phone at 713-322-7448.
$38 per person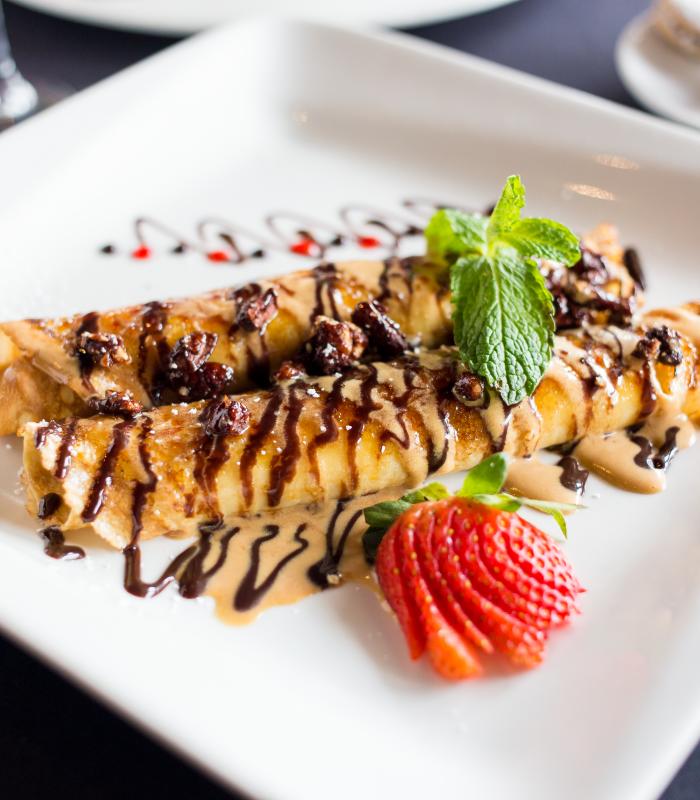 Photo Credit: Becca Wright
Tango & Malbec's Mother's Day special includes one mimosa, a starter, entree, and dessert. A beacon of South American cuisine and culture, the restaurant's debut marked a new beginning for Houston's South American dining scene.
Happy Mother's Day from Visit Houston!