Houston and the surrounding areas are a birder's paradise, especially during the fall and spring months when many species begin their annual migrations. In fact, much of the Around Houston area is part of The Great Texas Coastal Birding Trail, a system of hundreds of viewing sites covering more than 40 counties from Beaumont to the Mexican border.
Plovers, skimmers, sandpipers, and more can be spotted throughout our coastal Texas region, along with a vast amount of scaled and furry wildlife. Grab the binoculars, snap on your best camera lens, and tour some of the best birding destinations Around Houston.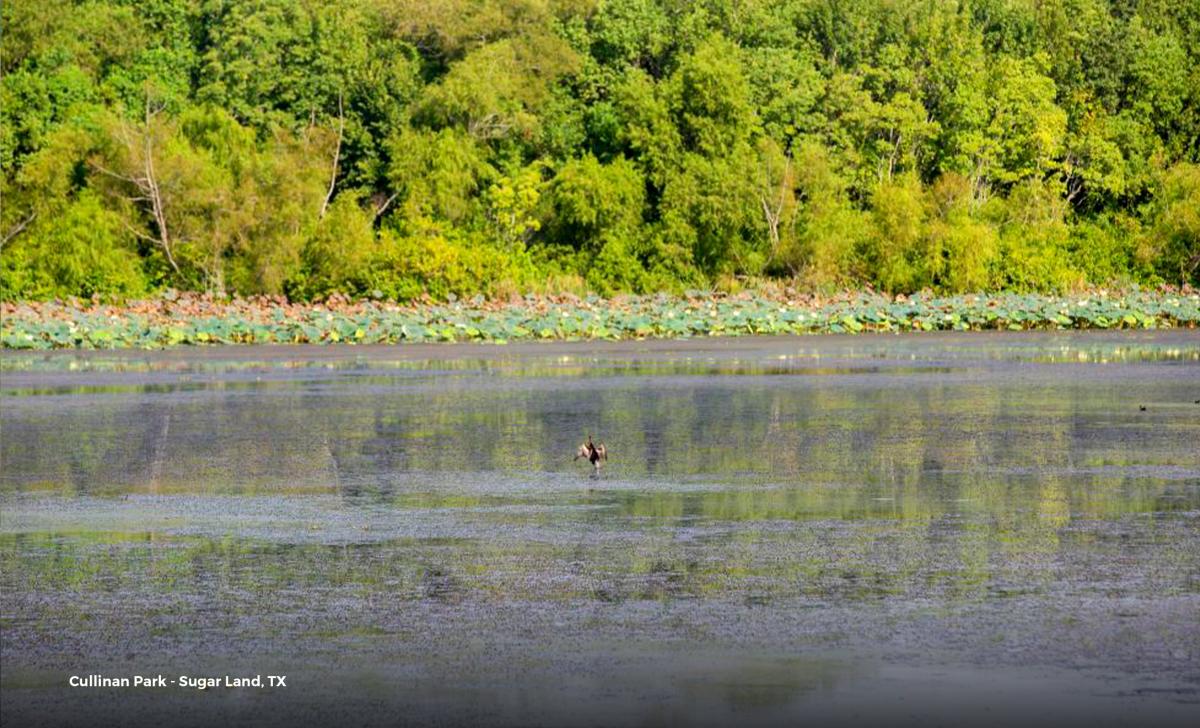 Sugar Land is a sweet spot for birding enthusiasts, and the sweetest location of all is Cullinan Park. Because of its vast size, the park offers plenty of opportunities to really spread your wings when trying to spot some feathered friends. The Cullinan Park Conservancy provides several helpful resources for birding visitors, including a bird checklist and an E-bird registry. What you'll spy depends on the time of year. Still, a few colorful fowl to keep your eyes peeled for include blue-headed vireos, ruby-crowned kinglets, and yellow-billed cuckoos.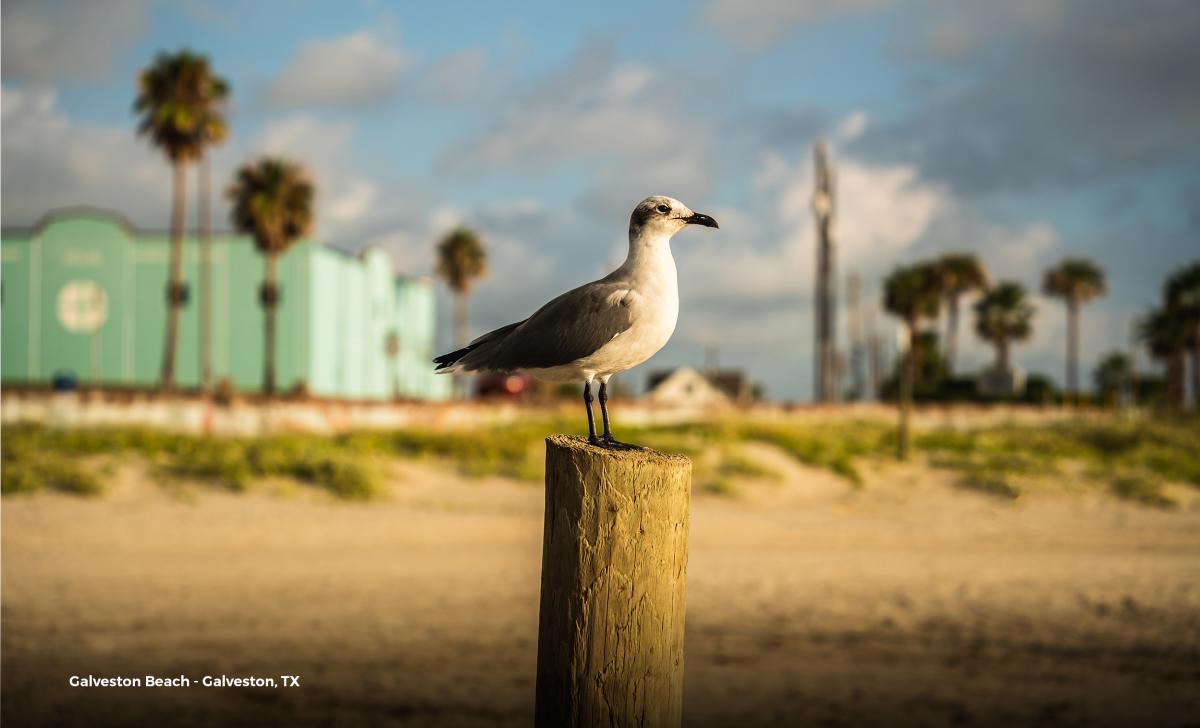 Coastal birding is an experience unlike any other, and Galveston Island celebrates that experience with its annual Feather Fest. The festival welcomes thousands of birds taking wing to the island each spring during an arduous northward migration. Among these thousands of birds, more than 200 species are anxiously returning to their favorite Texas coast. Because Galveston is on the western edge of the Gulf of Mexico, it is an epicenter for the spring migration as trade winds bring the wayfaring fowl straight to the island's doorstep. If you can't make the festival, plenty of birds will still be seen year-round. With Galveston's wide variety of habitats—beaches, wetlands, grasslands, woods, ponds, and bays—many common species can be found all year long, as well as numerous others that visit for brief periods of the year.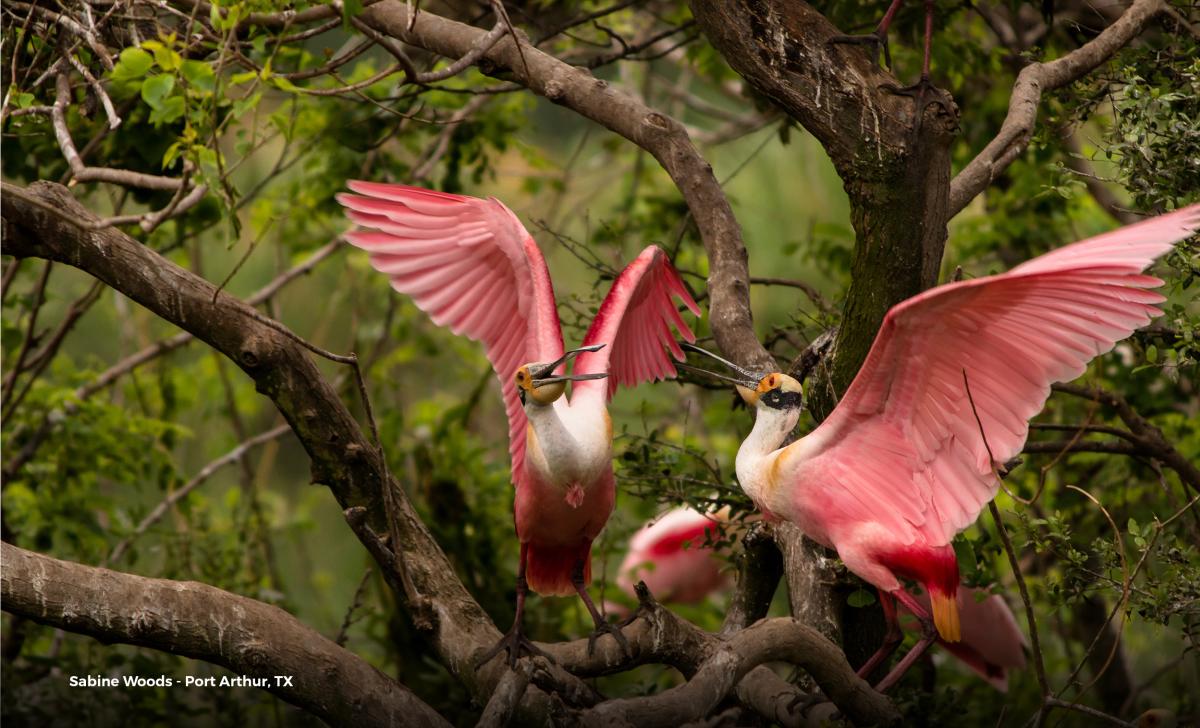 Port Arthur is another birder's playground located directly in the path of two migratory bird flyaways—the Central and the Mississippi. Port Arthur boasts a bounty of birding activities all year, with increased excitement during the spring and fall migrations. The city provides a wealth of resources for those familiar with the hobby and those just now dipping their talons into the waters. Wondering if you need binoculars, a camera, or any other supplies? Find answers to these questions and more with Port Arthur's Birding 101, and you'll become a pro in no time!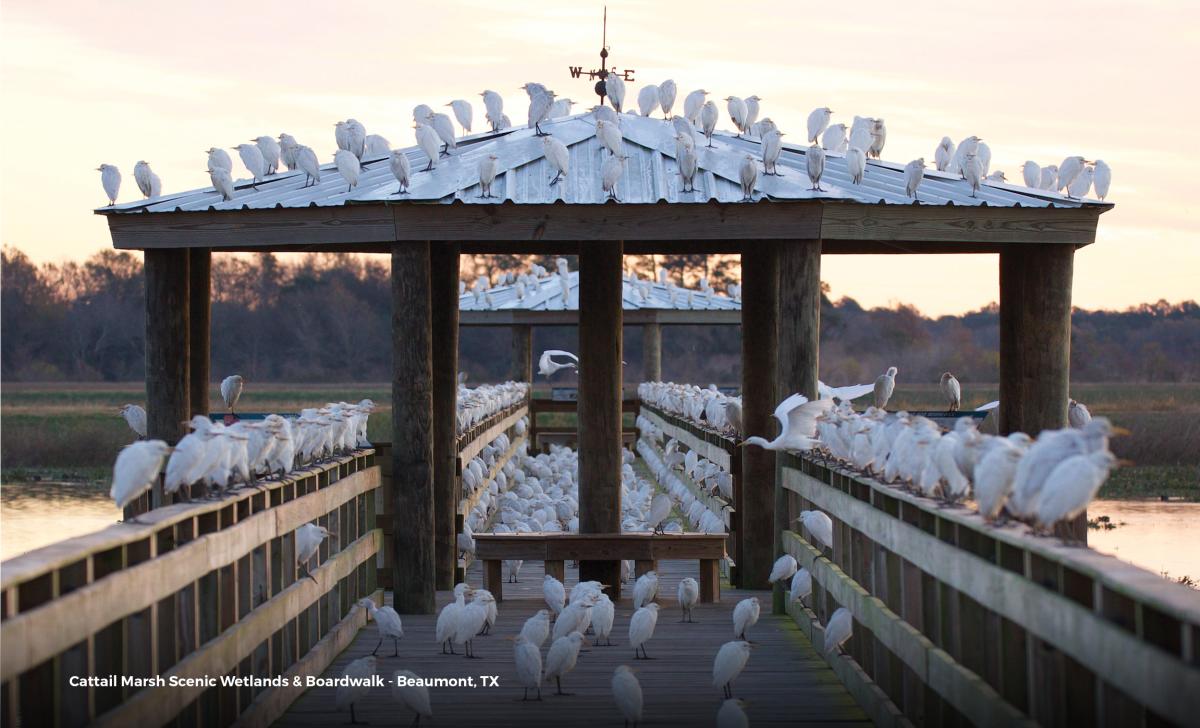 It wouldn't be a birding blog without recognizing the birding beauty of Beaumont, Texas. Like Port Arthur, Beaumont is located on the Central and Mississippi Flyaways. However, the most exciting aspect of birding in Beaumont is the plethora of places to do it. The prime hotspot is Cattail Marsh's 900 acres of wetlands featuring a new boardwalk, High Island, wildlife refuge, and more. What to check the conditions before heading out to Cattail Marsh? Then take a quick peak at their live webcam broadcasting 24/7. North of Beaumont, Big Thicket National Preserve offers another prime viewing location with over 40 miles of hiking trails allowing visitors to view various ecosystems within the preserve's 108,000 acres!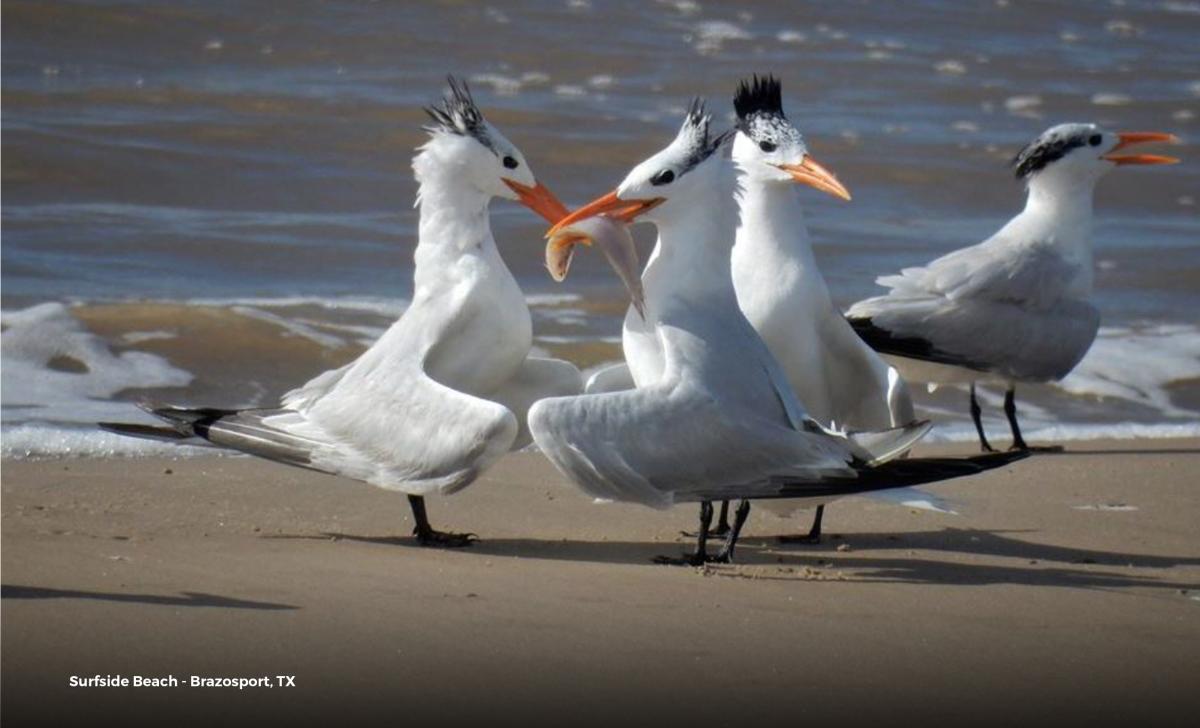 Brazosport is home to the Quintana Neotropical Bird Sanctuary, where birders can experience firsthand migration courtesy of the salt cedars, beach dunes, gulf frontage, and brackish marsh. From April-May, the Gulf Coast Bird Observatory volunteers host Spring Fling, complete with birding checklists, snacks, and daily bird lists posted to the whiteboard. Make sure to mark April 29th on your calendar for the annual Migration Celebration at the San Bernard National Wildlife Refuge.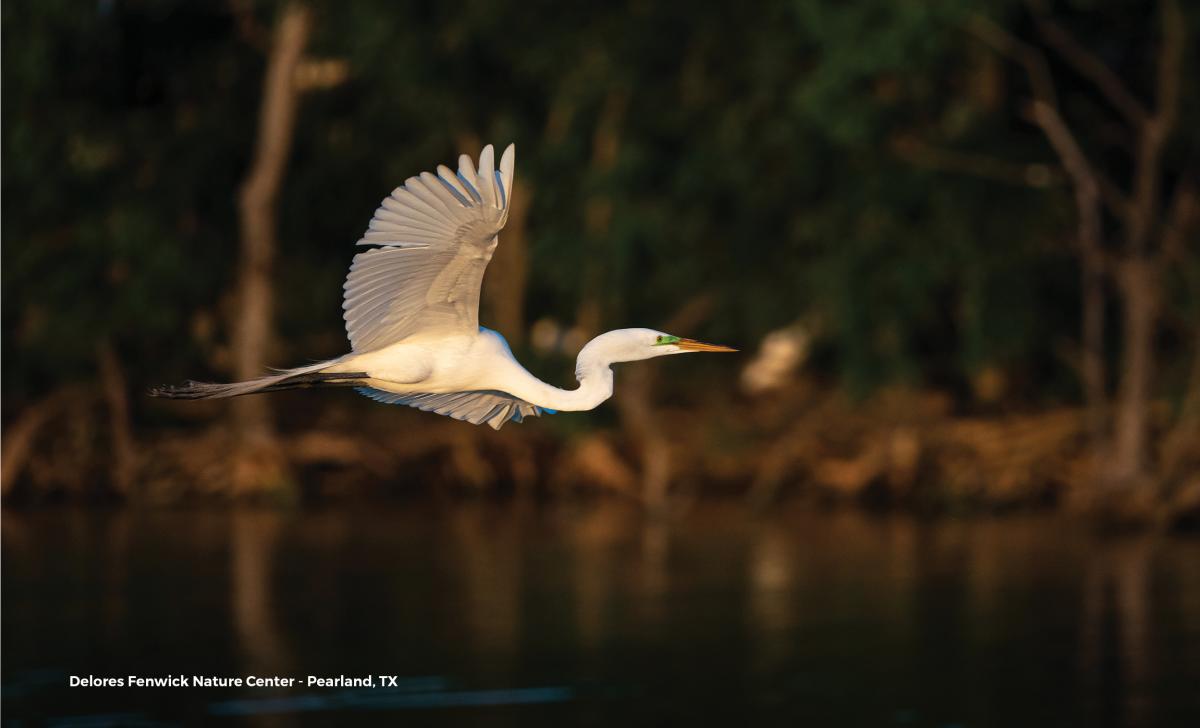 Nestled in the heart of the Clear Lake Loop of the Great Texas Coastal Birding Trail just south of Houston, Pearland offers some of the best springtime birding in the Texas Gulf Coast. Check out the new Delores Fenwick Nature Center, overlooking 1.7 miles of natural trails and Texas's first municipal floating wetlands attracting waterfowl and many other birds.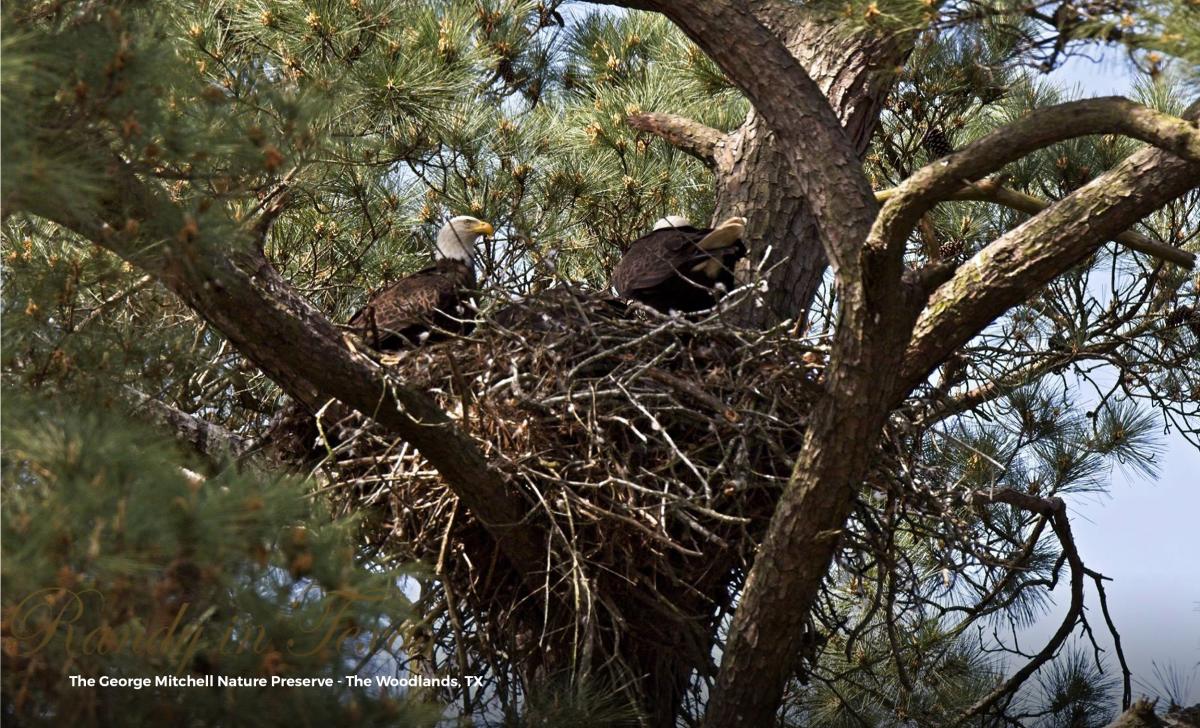 The Woodlands is a prime location for birding, thanks to well-maintained native tree species and vegetation around the community. The George Mitchell Nature Preserve is ideal for birdwatching, where you can see Egrets, Goldfinches, and more. To enhance the birding experience, The Woodlands is building a new bird blind at the nature preserve that will open in 2023. One of the area's most unique birds is the family of Bald Eagles living near the intersection of Grogans Mill Road and Lake Woodlands Drive, an incredible sight for birders and photographers alike. This year, on April 29th, Visit The Woodlands will also sponsor The Woodlands Township team in The Great Texas Birding Classic to encourage birding in The Woodlands. The event is free to attend and is open to anyone passionate about or interested in birding.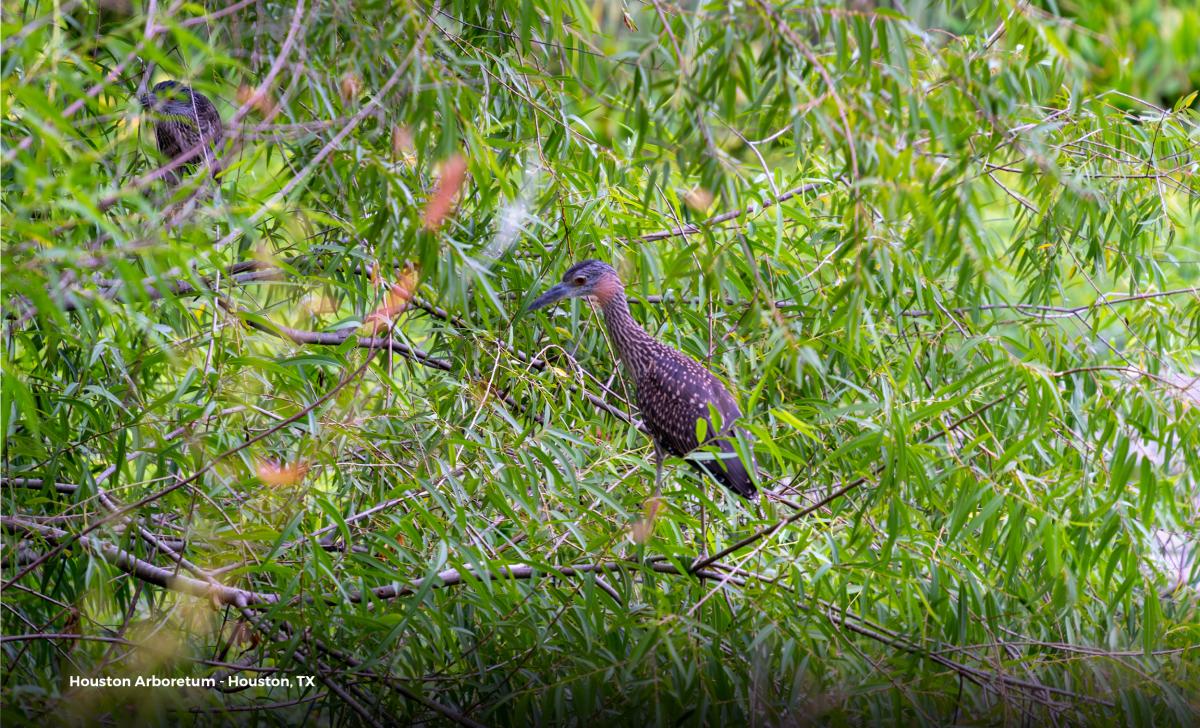 To the surprise of many, the city also has some fantastic locations for feathered viewing. Travel the many trails winding along the edge of Buffalo Bayou, and you're sure to spot a wide variety of feathered friends. The many inner-loop bird sanctuaries make for fantastic viewing, including Hogg Bird Sanctuary, Houston Heights Bird Sanctuary, and Woodland Park Bird Sanctuary. One of the most active locations is likely the Houston Arboretum and Nature Center. The site encompasses diverse habitats, including a mixed pine/hardwood forest, ponds, Buffalo Bayou, a small meadow, and other open areas.
Before wrapping up your observational quest, make sure to check out the below additional birding destinations Around Houston, including: