Spring break has finally arrived, but knowing how to best fill those free days can sometimes be a little daunting. We've taken the legwork out of planning your week by creating your list of places to go. Here is spring break, Houston style. 
Downtown's entertainment hub will be busy this spring break, with free activities taking places every hour. Some of our favorites happening during spring break include a live ice carving, roller skating at The Rink, an insta-snow experience, the chance to get up close and personal with construction and fire trucks, and a foam party on Waterslide Landing. New and varied events are available every day from March 13th through the 17th. 
The Health Museum - Body World RX
Don't miss a one of a kind exhibit that features the inner workings of real human bodies. From organs to muscles to the nervous system and to skeletal structures, Body Worlds RX gives an unprecedented look inside the most sophisticated mechanism in the world, the human body. The Health Museum also includes spring break youth camps on medical science and the human body.
Azalea Trail
A true Houston tradition, the annual Azalea Trail exhibition takes place every spring. The trail leads Houstonians and visitors through spectacular azalea gardens at Bayou Bend and Rienzi. The trail also includes select historical River Oaks' homes that open their breathtaking gardens to the public.

Xtreme Spring Break at Children's Museum
Just because school is out doesn't mean Houston's kids want to stop learning. The Children's Museum will be featuring a line of "Xtreme" activities and entertainment just for spring break, including daily giveaways, interactive performances, virtual realities, and more.
If your family has been itching to get out and enjoy the beautiful Houston air, you'll want to head to Buffalo Bayou Park during spring break. Some highlights include bike and paddle craft rental, walking tour, a food truck round-up, and kayaking.
Enjoy the outdoors more during spring break by catching a ride on the M/V Sam Houston. This free leisurely boat tour is a 90 minute educational whirlwind through the Houston Ship Channel. Brush up on your boat trivia, or simply enjoy the waves and fresh air. Reservations are required and must be 24 hours in advance.
Pleasure Pier, Kemah Boardwalk, and the Downtown Aquarium
Available only for spring break, Galveston's Pleasure Pier, the Kemah Boardwalk, and the Downtown Aquarium have teamed up to provide families with a combined "Spring Break Pass" that gives full access to over 30 unique rides at the attractions. The passes are a special deal, since they can be used repeatedly in any of the three parks for two weeks. Click the link above to purchase passes.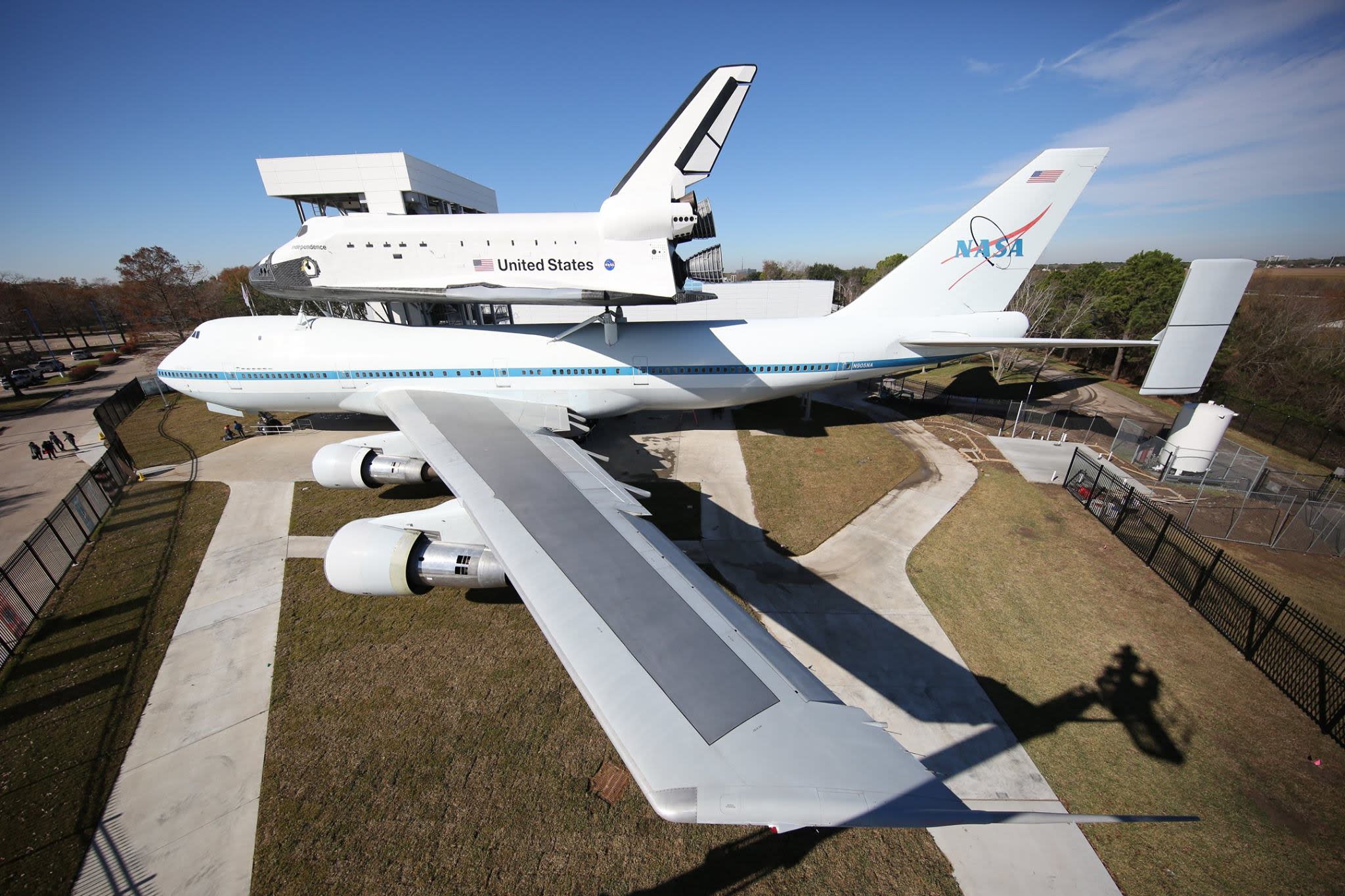 Space Center Houston's Cosmic Spring Break
Space Center Houston has ramped up its schedule especially for curious and aspiring young astronauts this spring break. Touch rare Mars meteorites at the new Mission Mars exhibit, have lunch with a real astronaut, and the experience of touring an exact replica of a space shuttle and its 122-foot 747 aircraft at Independence Plaza. Space Center Houston has extended its hours for the week.
Houston Rodeo
The Houston Livestock Show and Rodeo continues during spring break, which means more opportunities for kids and college students alike to enjoy carnival rides, games, live music, and amazing rodeo food. Superstars like Demi Lovato, Willie Nelson and Luke Bryan appear every night at NRG Park, so be sure to catch your favorites- the rodeo is only here until March 26th.
The Museum of Fine Arts, Houston is a great spring break option. The museum features groundbreaking exhibits and events over the break like the iconic Ron Mueck exhibition, Houston Jewish Film Festival, Adiós Utopia: Dreams and Deceptions in Cuban Art exhibit, and a hands-on studio where you can  work with watercolors, mixed media, fiber arts, and more.
Tour de Houston
Finish off the break with the Tour de Houston (3/19), a fundraising bike ride that benefits Houston's Reforestation Program. This annual event offers Houstonians and visitors a unique way to view the city with bike routes winding through Houston's historic neighborhoods, scenic districts and parks.  The event begins and ends in Hermann Square at City Hall and includes a post-ride party with live music, free food and beverages.