The trendy Houston Heights neighborhood will soon add an impressive low-rise urban market to its retail district. The Heights Mercantile project promises a 40,000 square feet of shops, restaurants, a fitness studio, and a hike-and-bike trail connecting to Donovan Park. Construction began last week on the six-building complex that sits along Heights Boulevard and 7th and Yale Streets.
Heights Mercantile will act as an "anti-mall" offering an open park concept with bike paths, green space, and an outdoor art gallery. The urban market avoided national chain tenants instead opting for nearly 20 local businesses and unique projects. Heights Mercantile is part of a larger redevelopment project taking place in the historic neighborhood that aims to attract new retail, restaurants, and bars. The Heights has long been a hot-bed of cultural development and character-filled architecture. Heights Mercantile will be right at home among the thrift stores, antique havens and cafes along the 19th Street strip.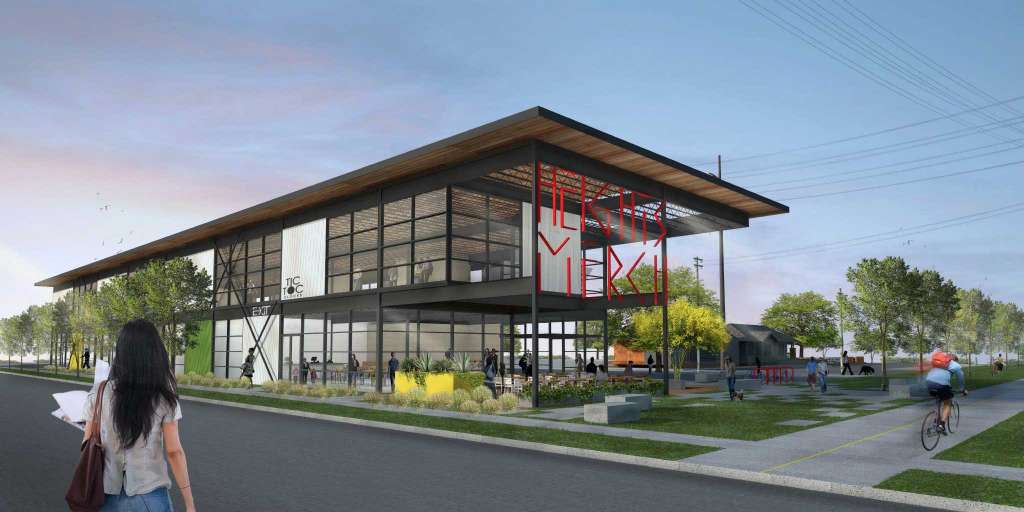 The overall design of the urban market was created by Michael Hsu Office of Architecture. The Austin-based designer is well-known in Houston for his work with Uchi, Hunky Dory & Bernadine's, and Oporto. SWA Group, the people behind the recent Buffalo Bayou Park renovations, designed the landscaping for Heights Mercantile.
Heights Mercantile is expected to open the second quarter of 2017.