Don't miss an opportunity to watch artistic and structural genius in action. The local chapter of the American Institute of Architects is hosting the 30th anniversary of its free Sandcastle Competition in Galveston on Saturday, August 20. 
For years, the competition has enticed some of the most talented architects and designers to compete on the East Beach, as well as drawn an average of 20,000 spectators. This year, more than 60 teams of these innovators have already been planning their sandcastle strategies for months, all vying for the grand prize of the Golden Bucket Award. Other awards will include Best Traditional Castle, Best Meme, Public Favorite, and Houston-centric. 
Spectators can expect to be impressed by some displays of traditional castles, but should also be on the look out for unique castles ranging from a mash-up of Jurassic Park and Dr. Seuss, to Mt. Muppet Rushmore. The official judges are reputable individuals selected from the art, architecture, and design fields of the area. The sculptures are evaluated based on originality, artistic flair, technical difficulty, technique, and how well they used the space.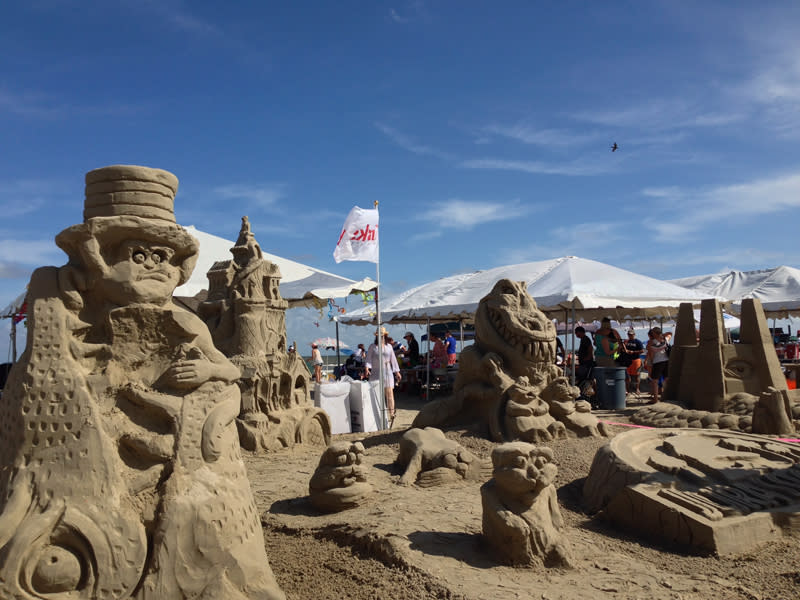 Ashley Heitmeier, the assistant project manager, let us in on the secret to success: "Teams that utilize their site space, have several different sculpture pieces, and a clever theme, tend to win." Spectators have the chance to participate in the competition by voting for their favorite. 
This free community event is perfect for all age groups and interests. The help of sponsors and parking ($10 cash only) make this event one of the top five revenue generating events for Galveston. Come enjoy the sand, the sun, and the spectacle, all while supporting your local areas.