Chef/Owner of Indika and Pondicheri
After growing up in Gujarat, India and earning a Masters degree in Canada, Anita Jaisinghani moved to the U.S. in 1990, pursuing a long-time passion for cooking.
After operating a small catering business and later, manufacturing fresh chutneys to provide to local grocers, she went to work in Café Annie's pastry division, honing her pastry skills and learning the elements needed to operate a fine dining restaurant. 
In July 2001, Jaisinghani opened a progressive Indian concept,Indika, capturing the attention of national publications including The Wall Street Journal, USA Today and Time magazine. In the time since, she's launched a casual Indian venture, Pondicheri, and earned two James Beard nominations for Best Chef of the Southwest 2011 and Best New Restaurant.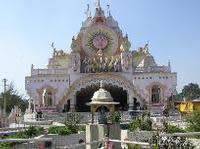 Birthplace...India. 
What has shaped my success...Being a mom and also being Indian. My culture helped me a lot in managing a restaurant. Things like conservative thinking, the idea that failure is not an option and just doing what it takes to make it work. Maybe it's a cultural thing or an immigrant thing, or a little bit of both. 
Favorite type of cuisine...It's Indian but I do love Asian, Thai, and Mexican too.
Houston is...just like New Delhi. I lived in Canada for 10 years before this and I hated the weather there. What I love about Houston that others don't is the weather. It reminds me of home. 
A Houston must-see...what really makes Houston special for me is its diversity.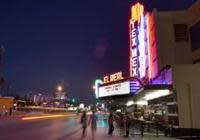 Favorite place to shop for ingredients...Whole Foods and the Indian stores on Hillcroft. 
Favorite part of town...Montrose.
Local inspiration...I wouldn't have done what I did if it wasn't for Robert del Grande. He was definitely an inspiration and encouragement to me. That final push that someone needs to give you? It was him. 
Favorite off-the-beaten-path restaurant...Seoul Garden.
Why I'm doing this in Houston...The good thing about Texas is that people are more well versed in spicy foods, which works for me. 
How Houston's culinary scene stacks up to the rest of the country...It's getting there. 
Explaining Houston to outsiders...It's a great city to visit because there's so much diversity in the cuisine. I also think it's a great pathway to the rest of the South--an international city with a lot happening and very friendly people.
If I weren't a chef, I'd...be an architect or interior designer.