Rapper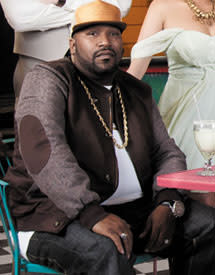 Houston's reputation on the rap scene wouldn't be what it is today without the help of Bernard Freeman--better known to the world as Bun B. 

In the early '90s, the American rapper made up one-half of the southern rap duo (UnderGround Kingz), along with the late Pimp C. Together, the pair released several chart-topping albums, including the self-titled UnderGround Kingz, which debuted at number one on the Billboard 200. It included collaborations with noted names like Rick Ross, Slim Thug and OutKast, among others. Bun B later went on to pursue a solo career and, in 2013, will release his fourth album, Trill 4 Life. 

In addition to his rap career, Bun B also co-teaches a region and hip-hop culture class at Rice University.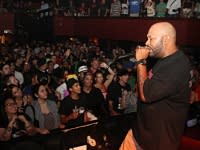 Birthplace...I'm originally from Port Arthur. Raised in Port Arthur, but born in a Houston hospital. I went to school in Port Arthur. 

How I got my name...It's strange. My family used to call me bunny, then it went to bunny b, and then Bun B. I don't think anyone thinks that the guy with the funny name is a punk.
Houston's Hip Hop Scene...The only people that were really making any noise in Houston [when I started around 1991] was Rap A Lot records. They really are the foundation of hip-hop here in Houston. As the years changed, different artists started to get momentum, primarily after DJ Screw's sound got out there. A lot more artists from Houston were able to take advantage of the notoriety that Houston was getting based off of DJ Screw, and that's when the Swisha House movement kind of came in.
Making music in Houston...Over the years, we've been able to really capitalize on the music industry more than other places. We have a lack of proximity to record labels and to media outlets, which forced us to try to find our own way of carving out a niche in hip-hop, outside of the normal circles. When we finally did get record deals and media exposure, it was multiplied because we understood the game more. We didn't need a record company to teach us about how to do an in-store or how to make a relationship with the wholesaler.  These are things we learned independently.

What I tell people who have never been to Houston...It's much more cosmopolitan a city than most people think. 

Chopped and screwed...[The sound] was invented here in Houston by Robert Davis--better known as DJ Screw. It is a slow-down style of DJing which is translated into different musical forms. People are creating mainstream records with the screw influence that aren't even from Houston.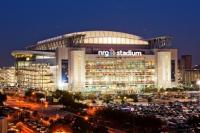 Favorite venues to perform...I've performed at almost every venue you can perform at in Houston, except here [Last Concert Cafe]. I've done anything from Fitzgerald's to NRG Stadium. There aren't too many corners of the city that I haven't turned yet, but I think Last Concert Café might just be the last place. 

Where I take out of town guests...The Galleria and Discovery Green. 

Hidden gem...Burns BBQ.

One thing I've never done in Houston...One thing I've never done here is watch my team win a Superbowl, but I sure want to!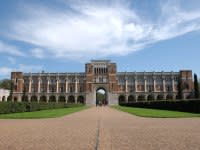 Favorite Houston restaurants...Uchi, Underbelly and Frenchy's.  

Teaching at Rice University...It's a course on hip hop and religion. I co-teach it in the humanities department with Dr. Anthony King. I didn't create the course. I was asked to come and speak. He just felt like we worked well together, had common ideology and saw a lot of things the same way. So, he offered me the opportunity and I accepted. It's a beautiful thing.
Conquering Houston...I definitely made my mark--it's definitely something to be proud of. It is a lot of hard work. It wasn't given to me by any means. It wasn't always good to be Bun B, but it looks good now.