Interior Designer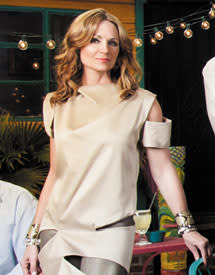 Trendsetting interior designer Lucinda Loya brings eclectic, high-end style to her Houston-based firm, Lucinda Loya Interiors. 

From Los Angeles to Houston to Manhattan, the Art Institute grad is known for her residential and commercial work that's been touted in national magazines and, recently, on an episode of HGTV's Selling New York. In addition to her professional acumen, Loya is also known for her forward-thinking fashion sense and philanthropic efforts in Houston. In 2008, she received the Crohn's and Colitis Foundation of America's Women of Distinction Award and is a two-time honoree of the Houston Chronicle's Best Dressed list benefiting The March of Dimes.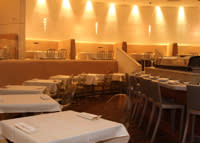 Birthplace...Southern Indiana.
I came to Houston...when I was 12. I lived here for four years, then I moved with my family and later moved back on my own because I had developed roots. I just needed to be back in the big city.

I started working in...interior design about 16 years ago. I'm working with Uptown Sushi right now, but it's something preliminary. We haven't done anything serious yet, but I've done office spaces and residential.
For new design ideas, I go to...the Houston Design Center, which is where I office, and we have the Decorative Center, as well. I like Internum for their cutting-edge design brands, they have the latest and greatest European lines and are so flexible about working with special orders in a timely manner. I also love Kay O'Toole. She buys the best fine European antiques. And, if you're building a house, Prestige Builders has a keen eye for detail.

My favorite off the beaten path place is...The Guild Shop. It's great for finding fairly new, contemporary furniture or vintage light fixtures at rock bottom prices. I also donate there a lot.
When it comes to interior design, Houston has...great style. It's very eclectic. We have all walks of life living in our great city, so they bring every element and aspect of design to Houston.

Anytime we have friends visit we take them to... Uptown Sushi. It's like my kitchen! We always take people from Europe, New York and California there and they all agree it's one of the best sushi places in the country. DaMarco is also top notch. They have the best egg and prosciutto pizza you'll ever have. Tony's is another fave, their ribbons of tuna are my favorite.

When I am looking for fashion finds, I like... The Vintage Contessa. She has awesome designer handbags and accessories and it's a great place to score rare, hard to find watches. Tootsies and Abejas are musts. More than You Can Imagine has some cool furnishings and designer stuff, too.